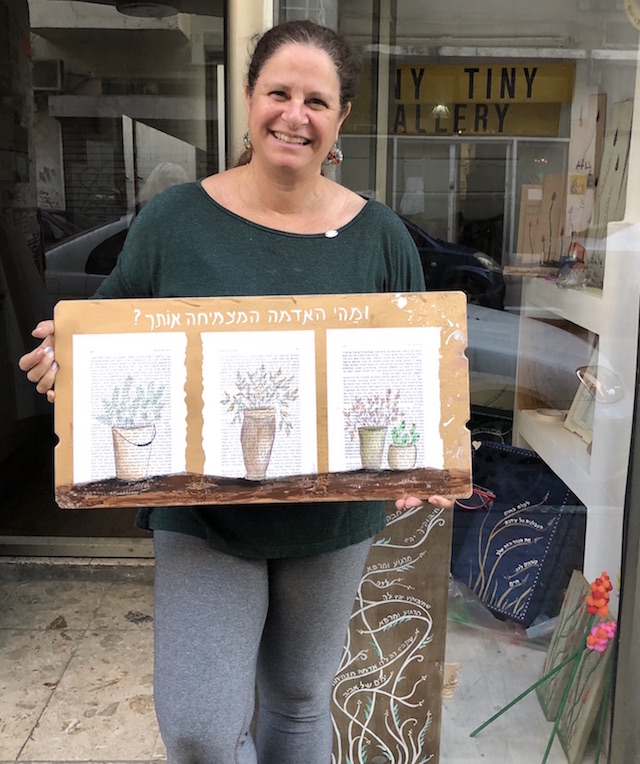 Inspired by the wide range of street art that surfaces daily in Tel Aviv and beyond, street art enthusiast, educator and tour guide extraordinaire Dina Segev began sharing her poetry on public spaces about two years ago. Whether working alone or in collaboration with other artists, Dina is thrilled to express her poetic musings where others may unsuspectingly come upon them.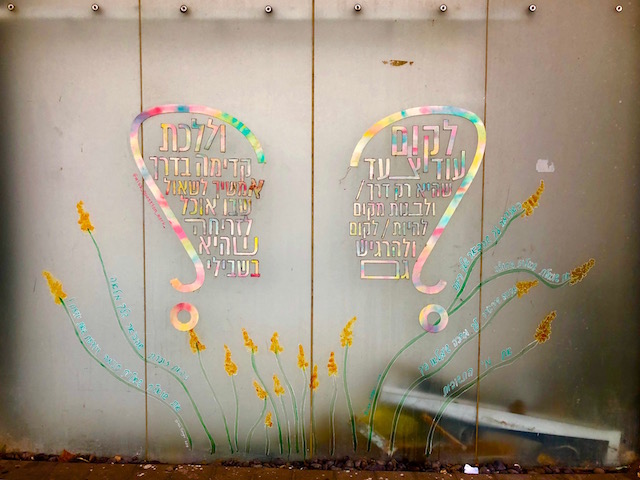 For her solo exhibition at Florentin's legendary Tiny, Tiny Gallery, Dina has worked on a wide range of upcycled materials. "I found them all," she told us when we stopped by while she was installing her works in perhaps the world's tiniest gallery!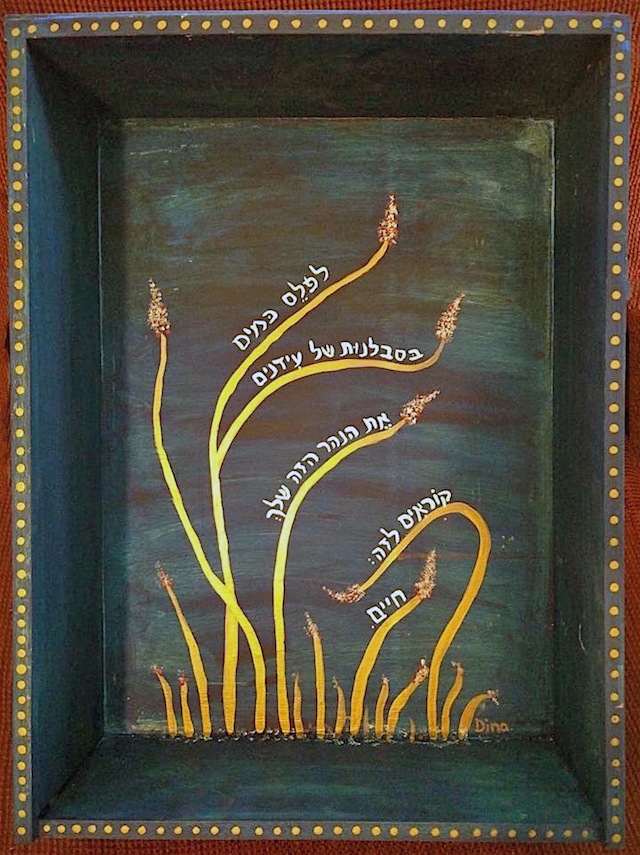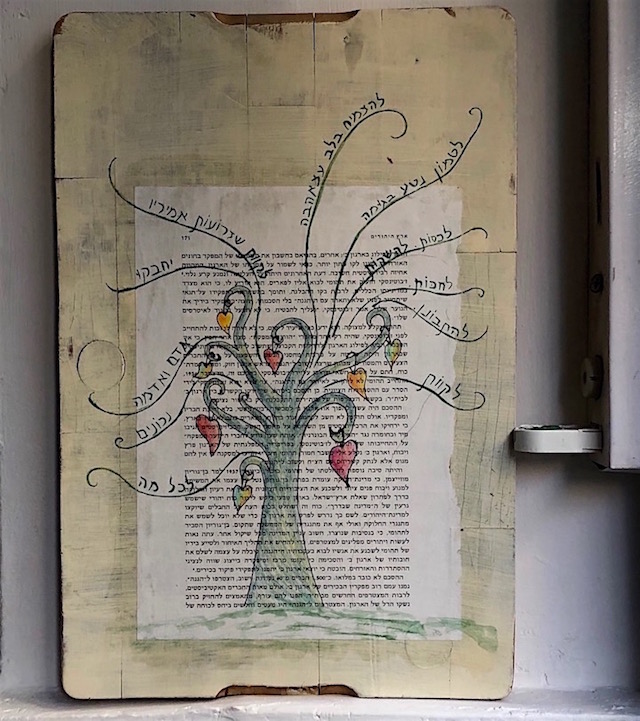 You can meet Dina tomorrow, Friday, December 21 between 1:30 PM – 3:30 PM, celebrate her opening and view her new works on a range of repurposed materials at Florentin 18 in Tel Aviv.
Images:
 Dina outside the Tiny Tiny Gallery while installing her solo exhibition
 Dina in collaboration with Rafi Baler in Ra'anana
 Dina in collaboration with Question Mark in Tel Aviv
and 5. Dina at Tiny Tiny Gallery
Photo credits: 1-3 & 5 Lois Stavsky; 4 Dina Segev
{ 0 comments }