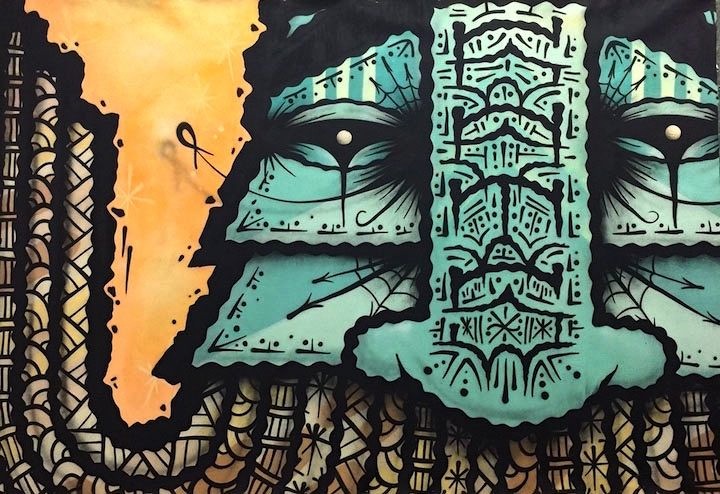 A huge fan of the Oakland-based street artist GATS since I first saw his iconic mask imagery across the globe several years ago, I was delighted to view his artwork here in NYC — both in the brilliantly conceived and curated exhibit Against the Grain at SPOKE ART NYC and on the streets of Little Italy. Pictured above is a segment of a huge mural featured in Against the Grain. Here are several more images — all fashioned on found objects — from the exhibit:
Death by Pebble, Acrylic on 1960's skateboards, 4 of 8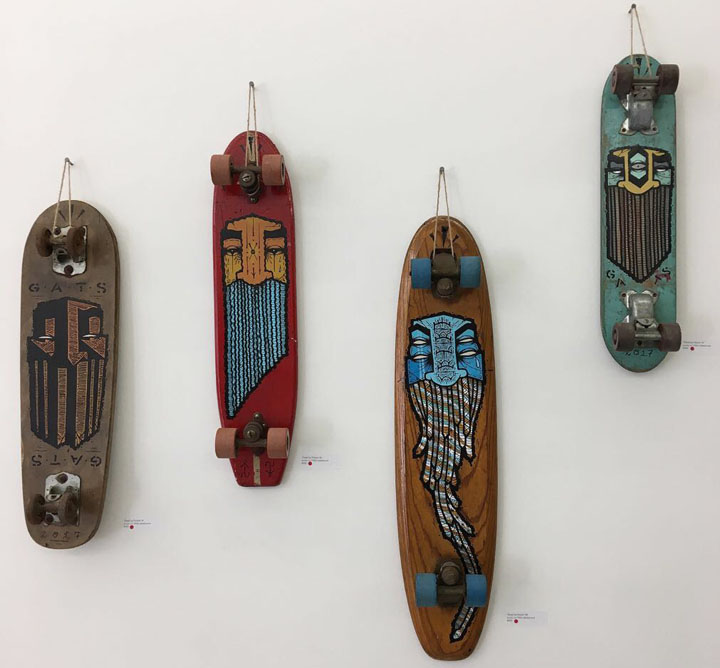 Traveler, Acrylic on found wooden case (top); Trackside, acrylic on spraycan (bottom)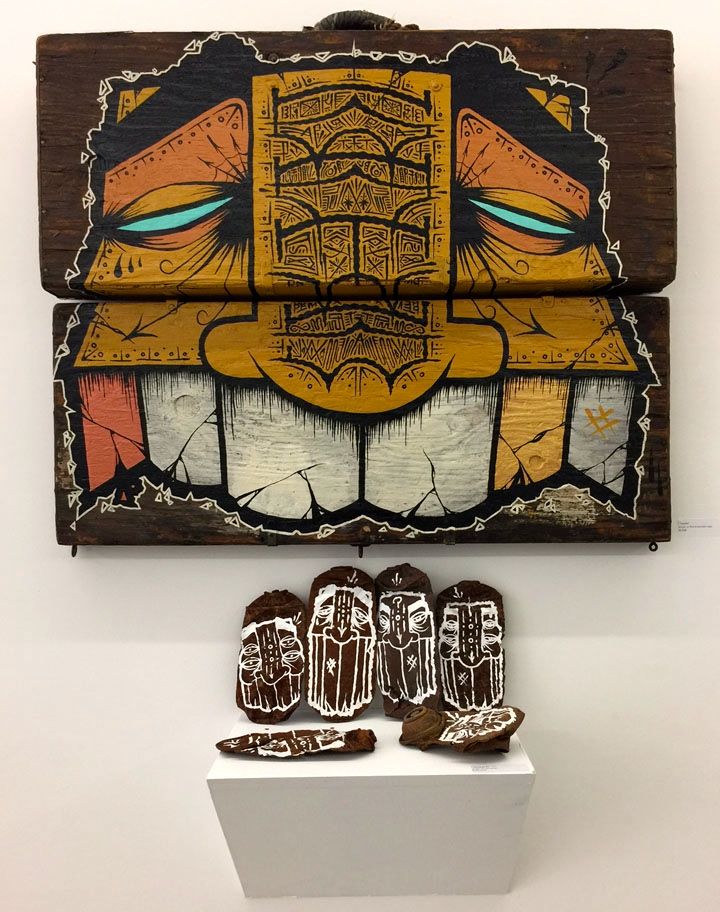 Stripes, Acrylic on found shipwreck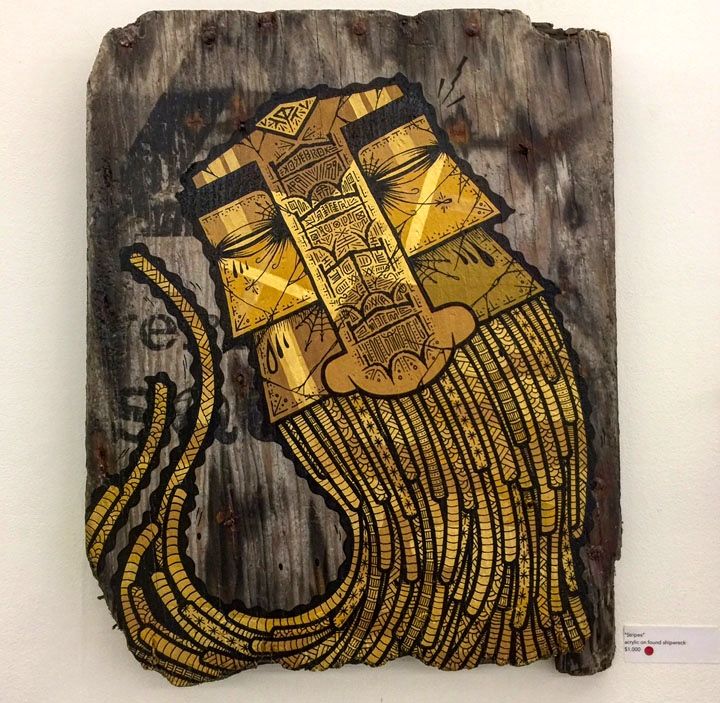 Eliminator, Enamel on vintage sprayer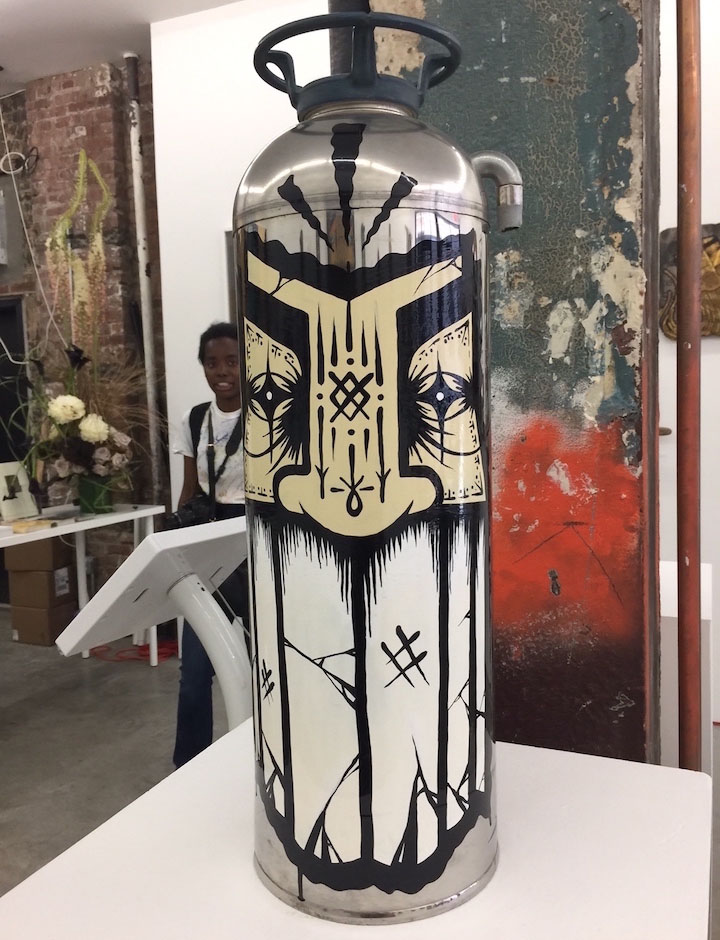 And on the streets of Little Italy — with the L.I.S.A Project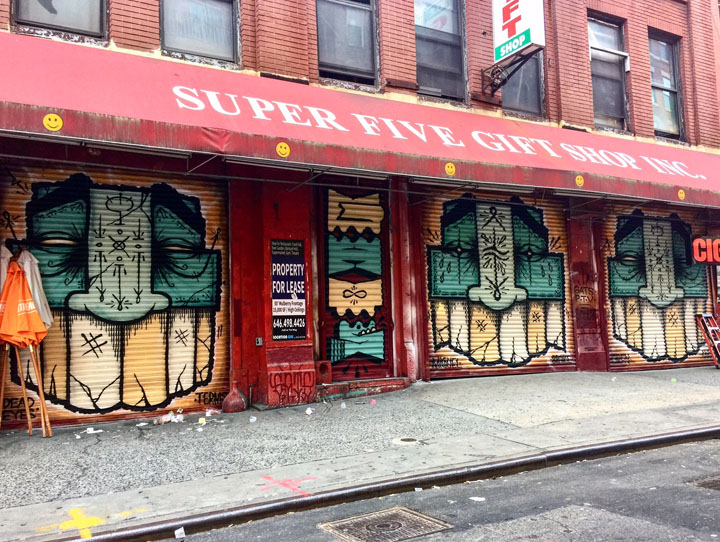 Close-up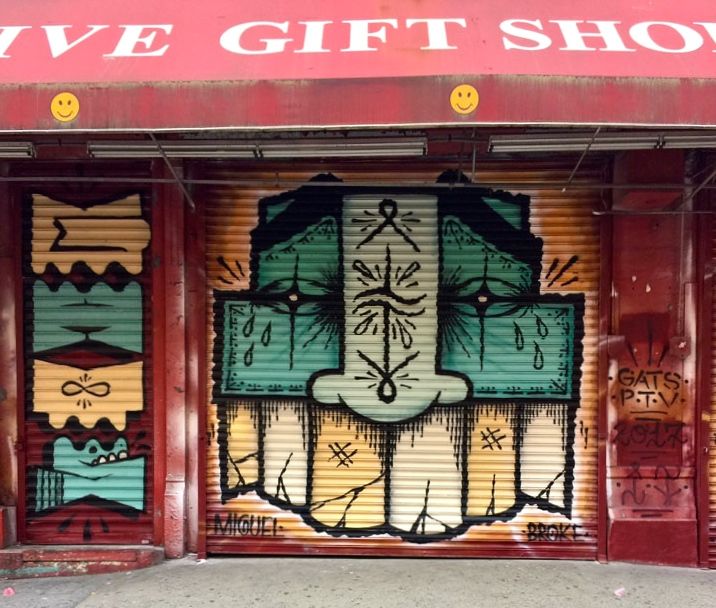 Against the Grain continues at SPOKE ART NYC through June 25th. The gallery is located at 210 Rivington Street on Manhattan's Lower East Side and is open Wednesday through Sunday from 11:00 am – 7:00 pm.
Photo credits: 1, 3-7 Lois Stavsky; 2 Karin du Maire
Note: Hailed in a range of media from Wide Walls to the Huffington Post to the New York Times, our Street Art NYC App is now available for Android devices here.