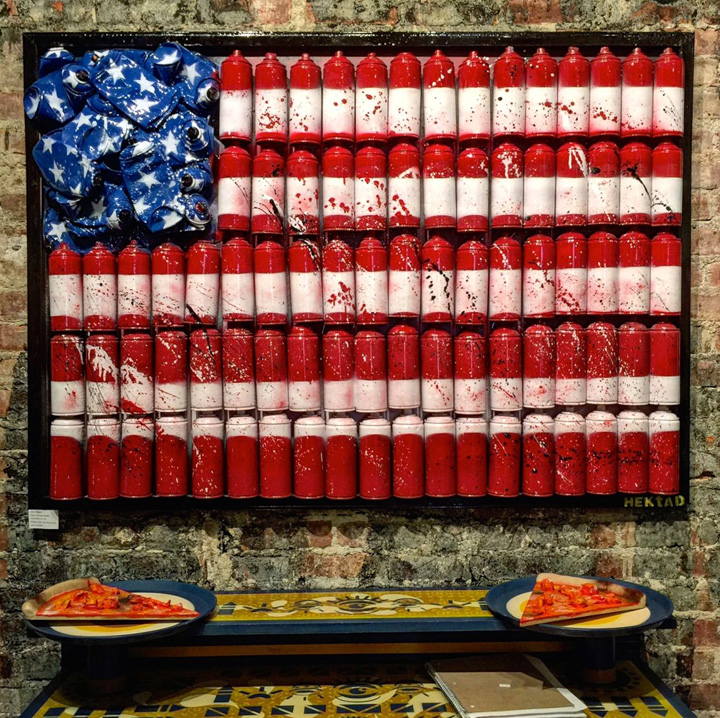 An extraordinary array of found objects have been transformed into intriguing repurposed art for Fat Free Art's first annual Bizarre Bazaar.  Pictured above is Hektad's American graffiti flag looming over Urbanimal's table. Here are severel more works from this stylishly imaginative exhibit.
Raphael Gonzalez, An Ciana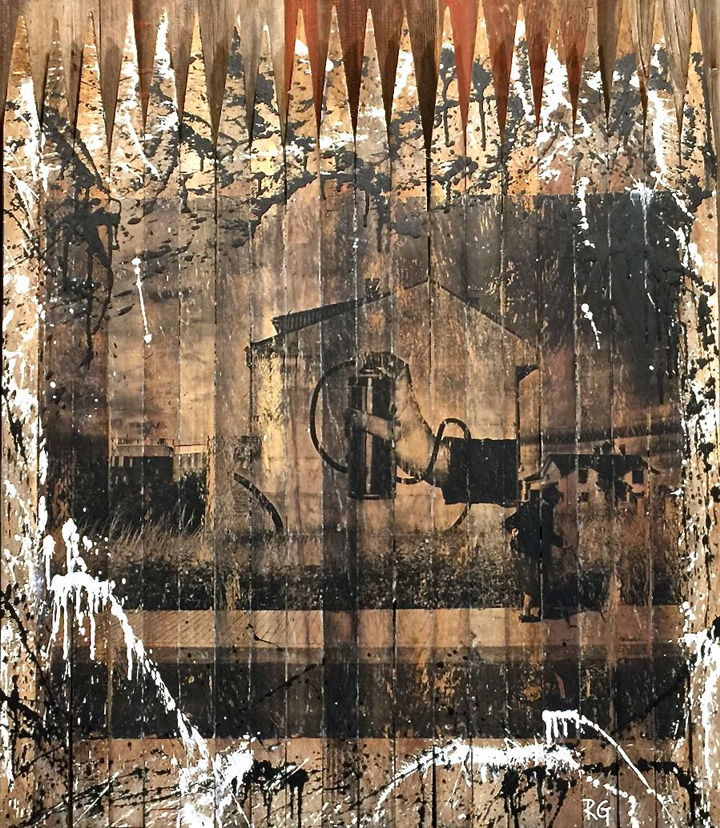 Tomaso Albertini, Butterfly Effect, huge segment of framed piece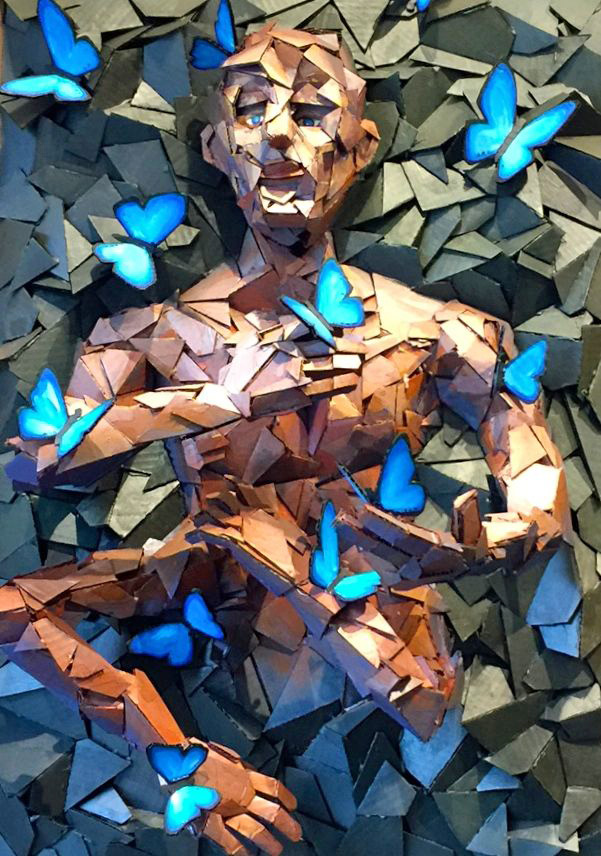 What Will You Leave Behind, Worth Nothing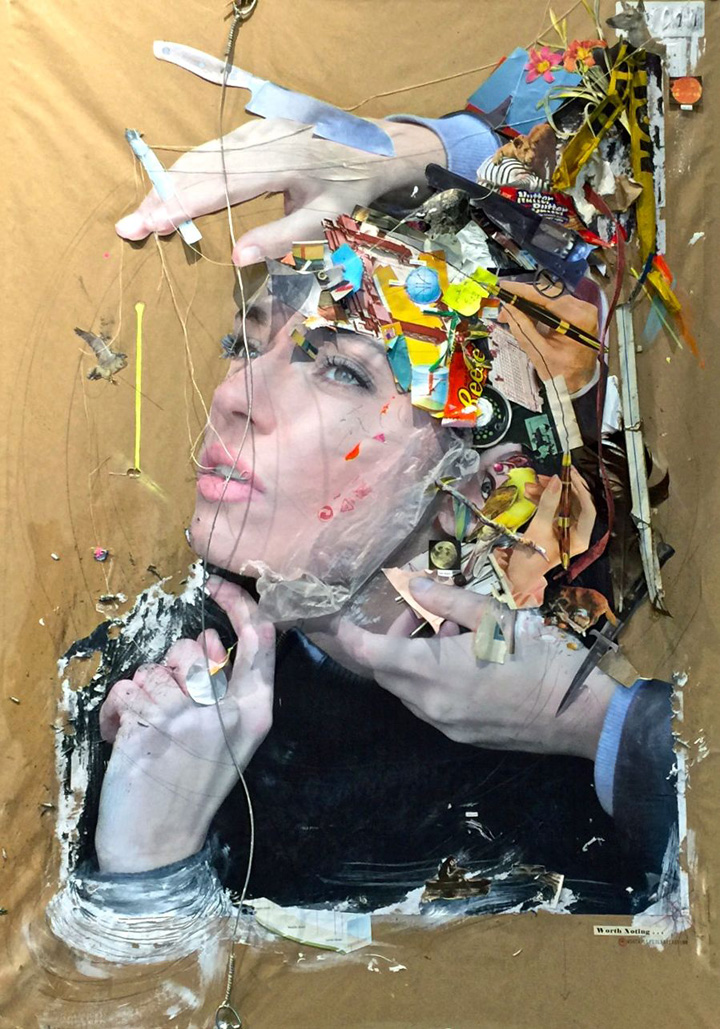 Icy and Sot, Let Her Be Free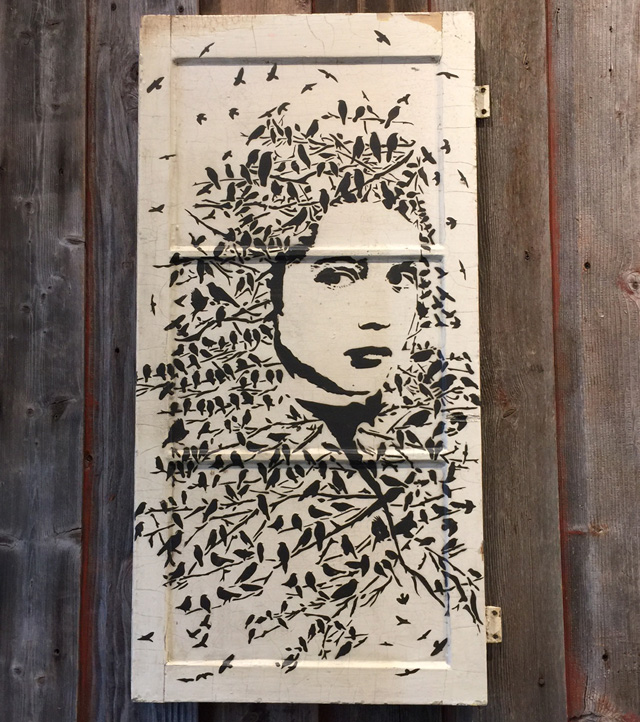 Bianca Romero, The Muse Says — to the right of  Hektad's spray cans — and shoes designed by SacSix on shelf below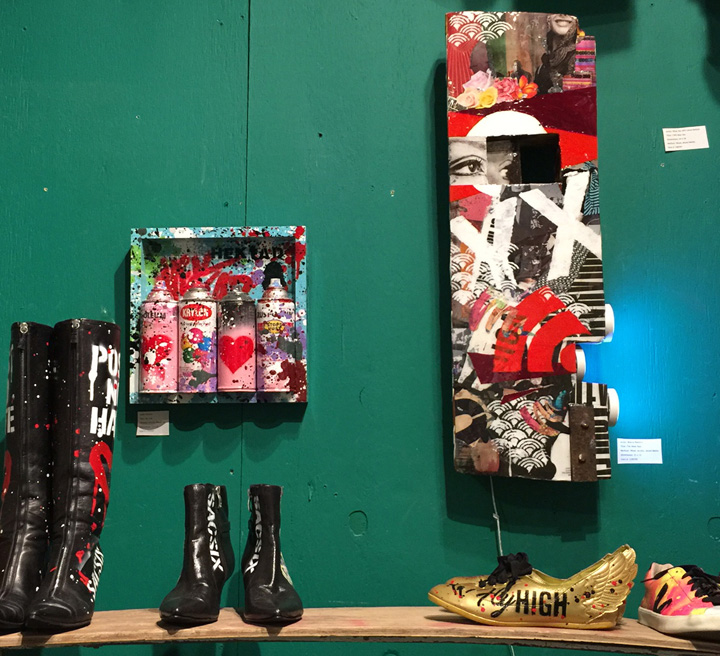 JPO, 3 of a Kind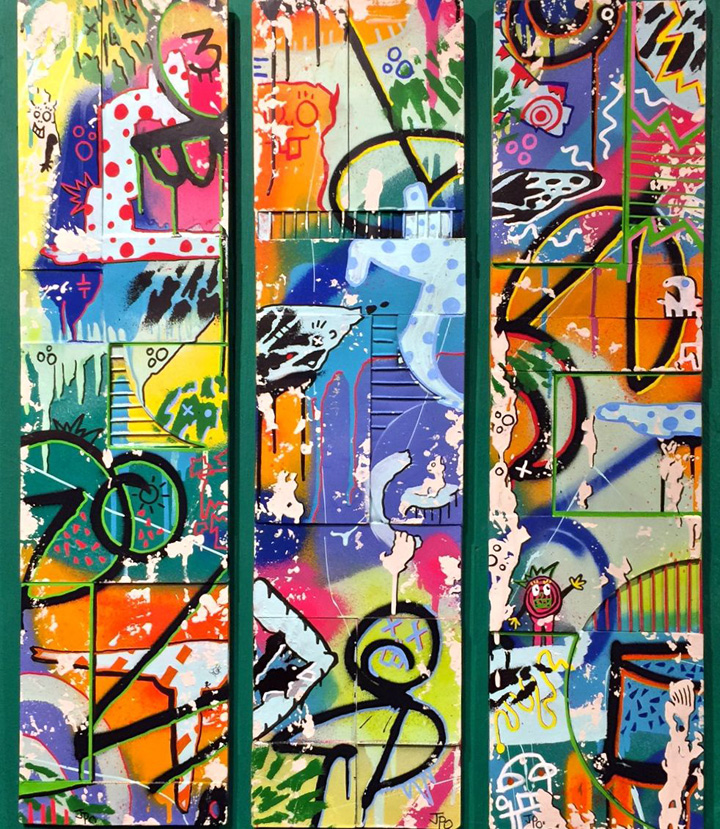 Suckadelic, Pussy Grabs Back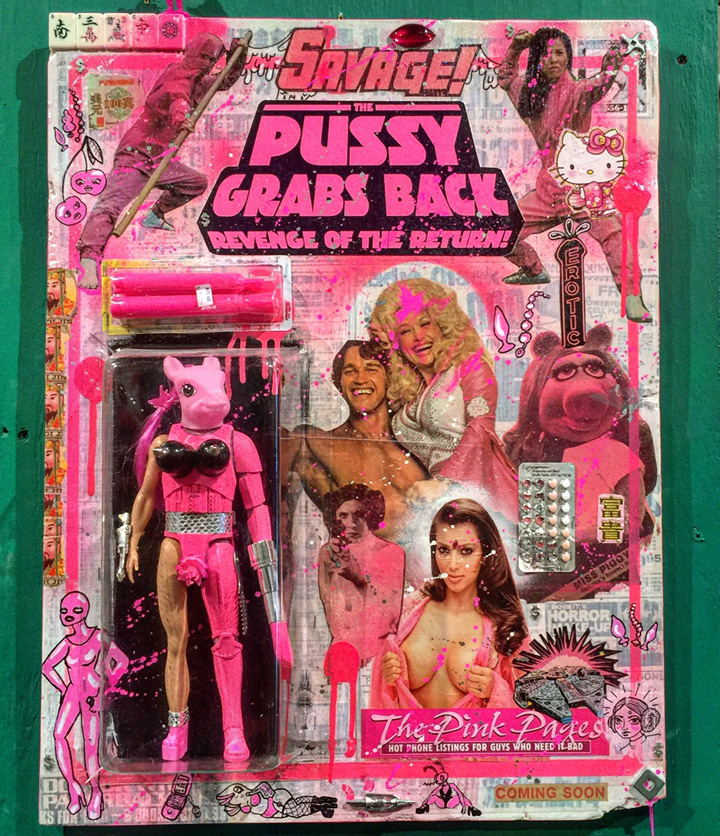 The exhibit continues through March 4 at Fat Free Art, 102 Allen Street on Manhattan's Lower East Side. It is open Tuesday – Saturday 11AM-7PM & Sunday 12PM-5PM,
Photos by Lois Stavsky
Note: Hailed in a range of media from Wide Walls to the Huffington Post and the New York Times, our Street Art NYC App is now available for Android devices here.