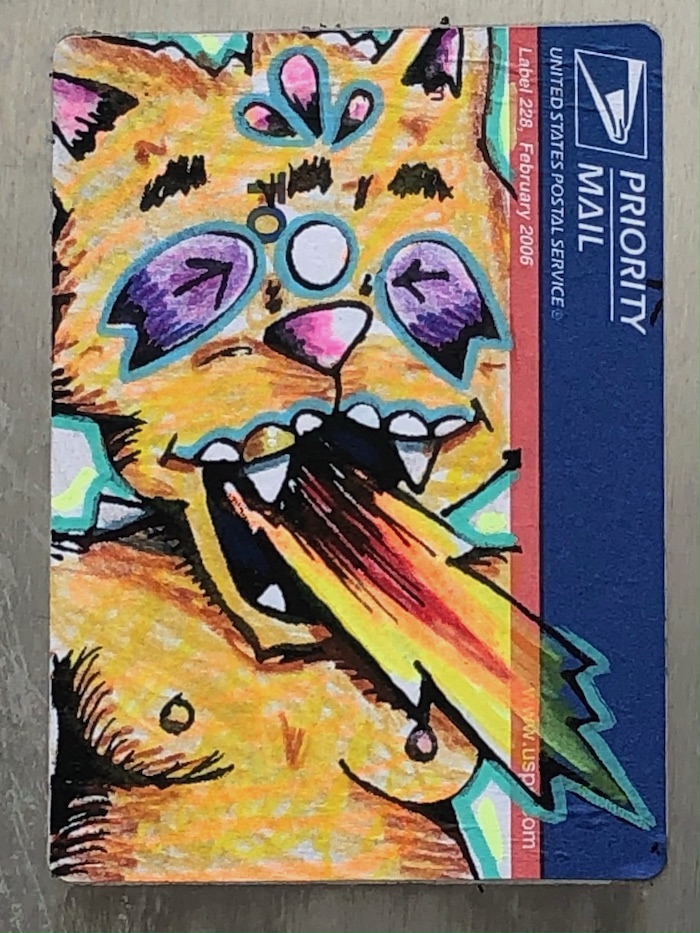 With their intriguing images, graffiti tags and motley messages, street art stickers are increasingly claiming space in just about every NYC neighborhood. Since the onset of the COVID-19 pandemic back in 2020, there seems to be, in fact, a proliferation of them – even in those localities with, otherwise, scant graffiti or street art. Featured above is City Kitty's beloved adventurous cat, seen a while back on Manhattan's Lower East Side. Several more stickers captured in varied NYC locations follow:
Brooklyn-based multimedia artist Alex Itin, as seen awhile back on the Lower East Side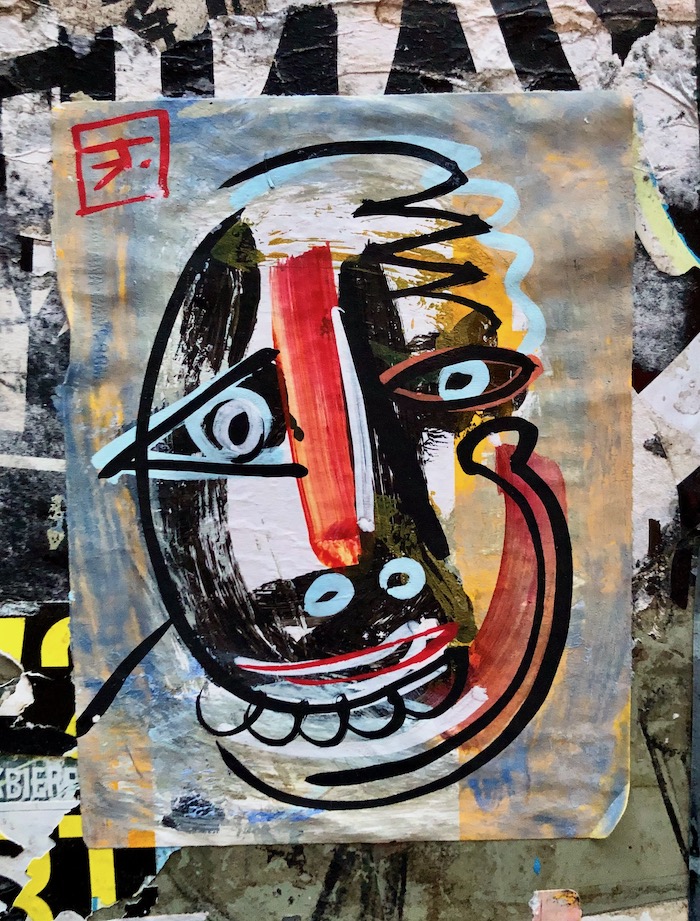 The famed Japanese-American artist Katsu, as seen this past weekend in Soho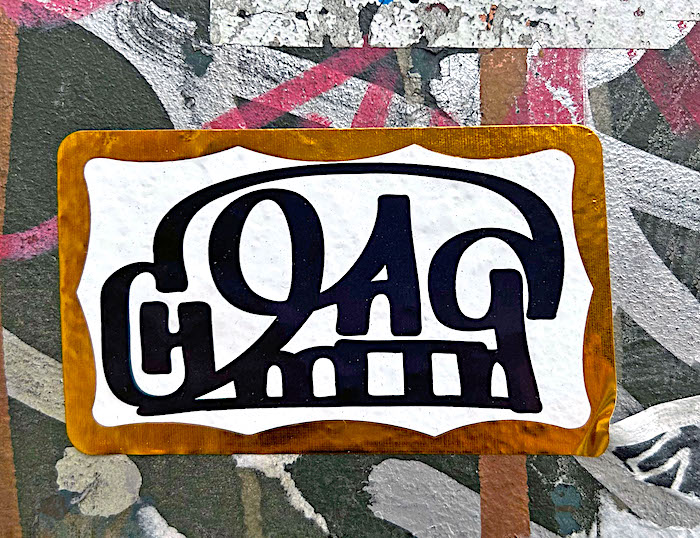 Bronx-born Inner Demons in collaboration with Staten Island-based Chris RWK, as seen last week on the Lower East Side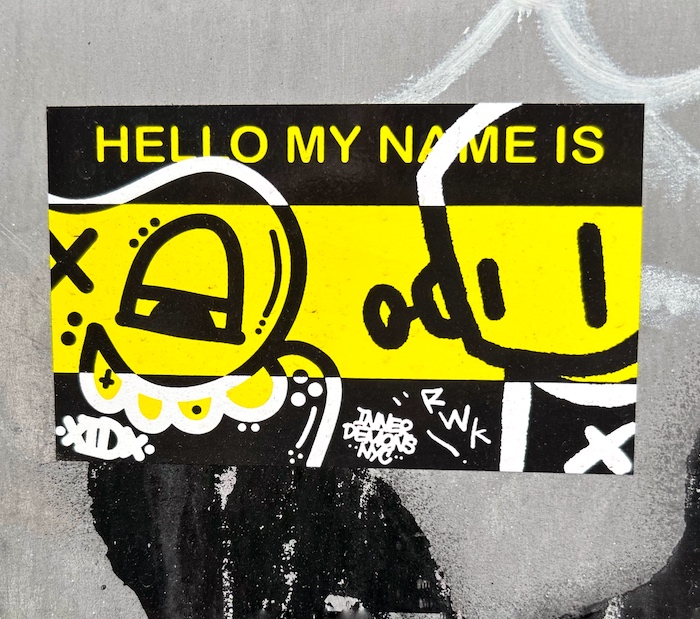 The prolific Brooklyn-based multimedia artist RAE BK — his signature face on translucent sticker paper — as seen this past weekend in Soho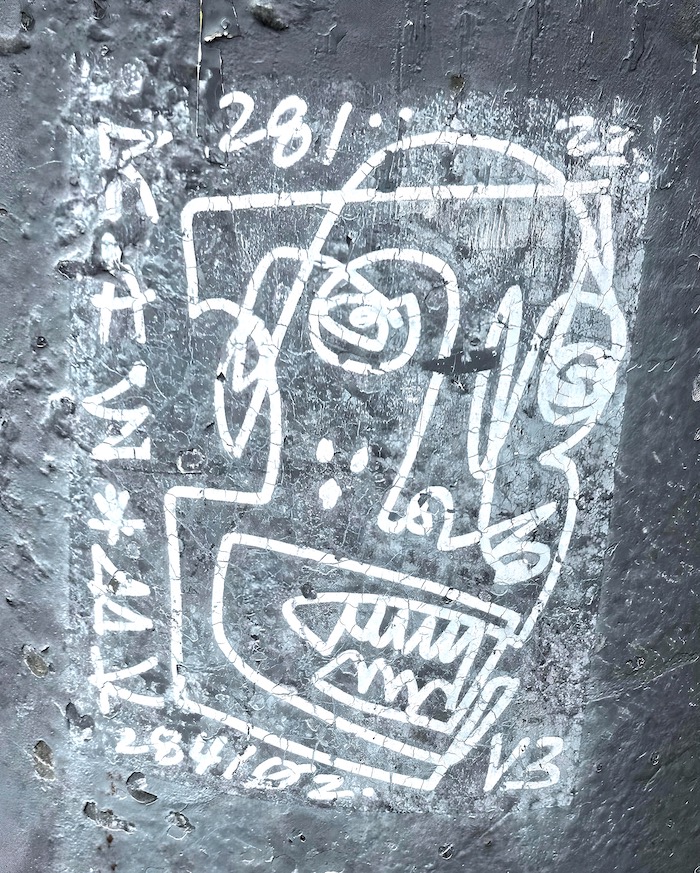 The itinerant graffiti writer/bomber Reader with his now-iconic message, as seen last week in Gowanus, Brooklyn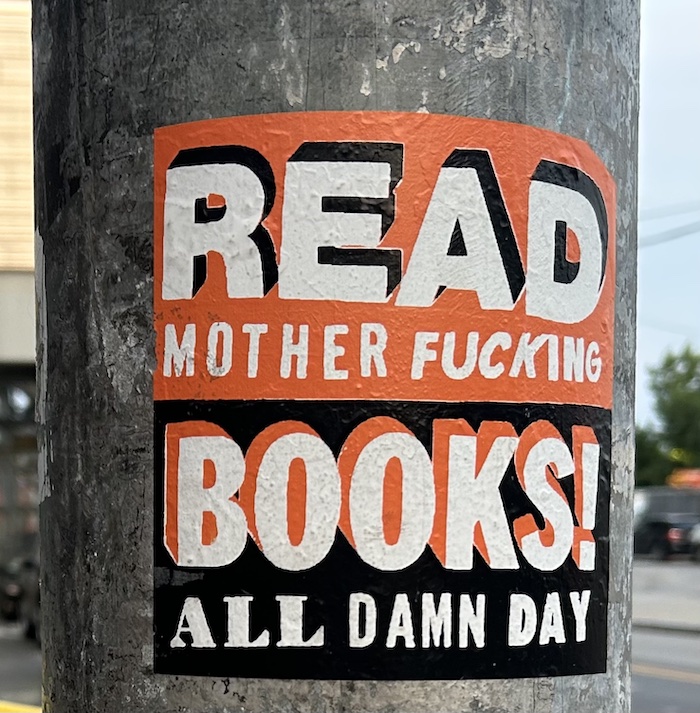 NYC-based graffiti writer/bomber Suckybat, as seen a while back in Chelsea
LNE crew graffiti writer/bomber South,  as seen in Inwood, Manhattan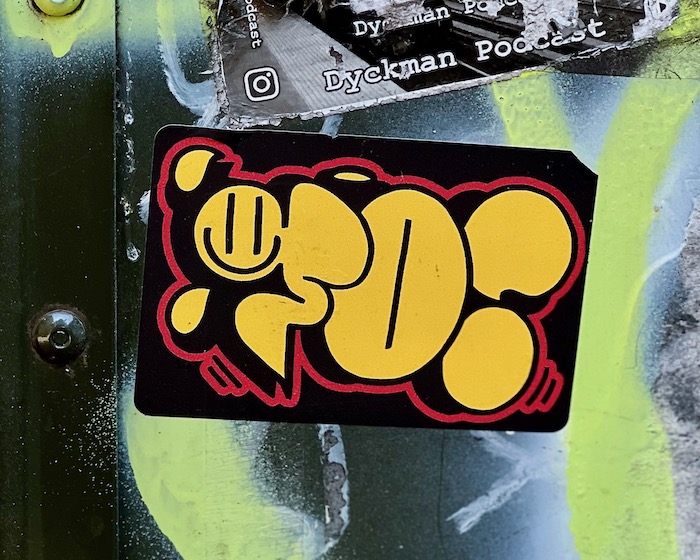 Note: This post is part of an ongoing series on NYC sticker art — that had been "dormant" for the past several years, and is now being revived!
Photos by Lois Stavsky
{ 0 comments }