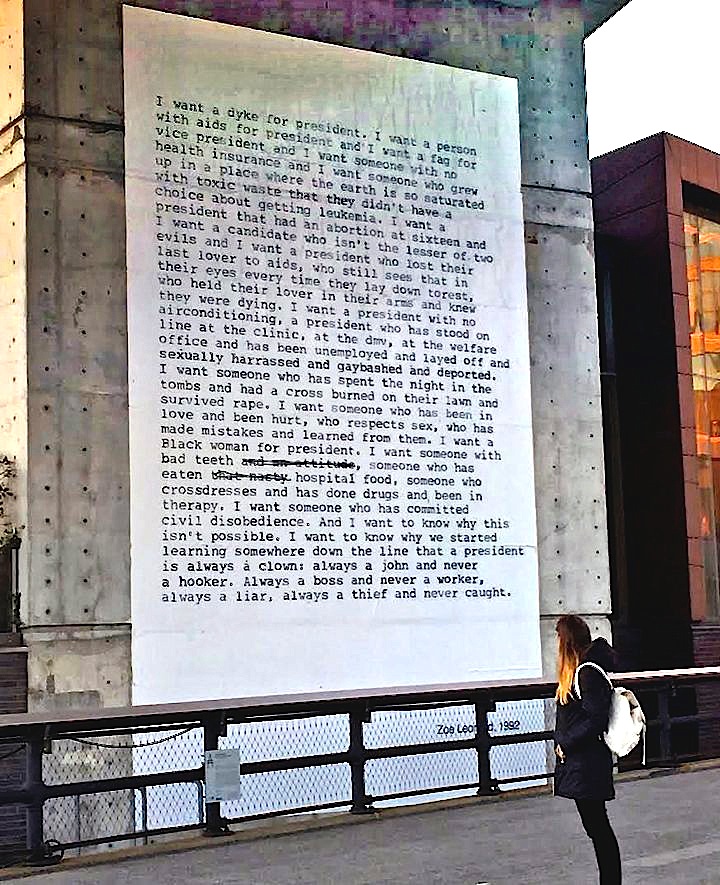 With the mission of fostering a dialog with the surrounding neighborhood and urban landscape, High Line Art — curated by Cecelia Alemani — presents a wide array of provocative artworks in a range of media. Pictured above is I want a president, Zoe Leonard's 1992 text-based work installed on the occasion of today's election. Here are several more works that can be seen on the High Line.
 Tony Matelli, Sleepwalker — for Wanderlust, a group exhibition exploring the themes of walking, journeys and pilgrimages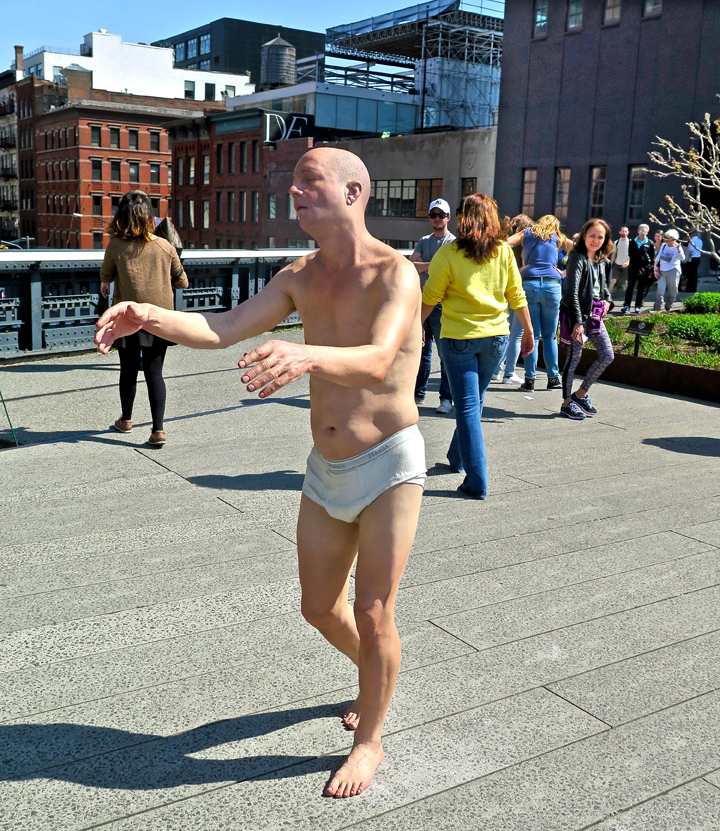 And alone at dusk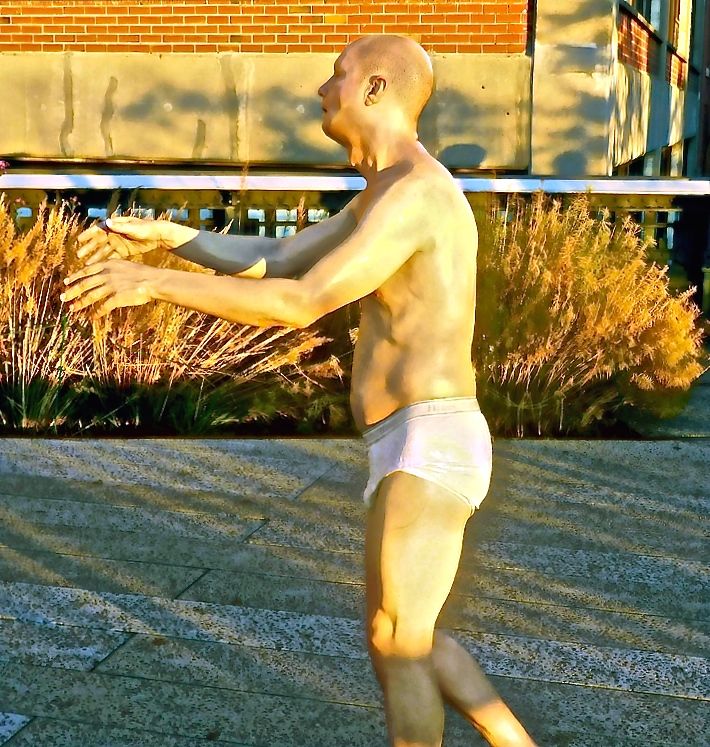 Matt Johnson, Untitled — repurposed original High Line rail track  — for Wanderlust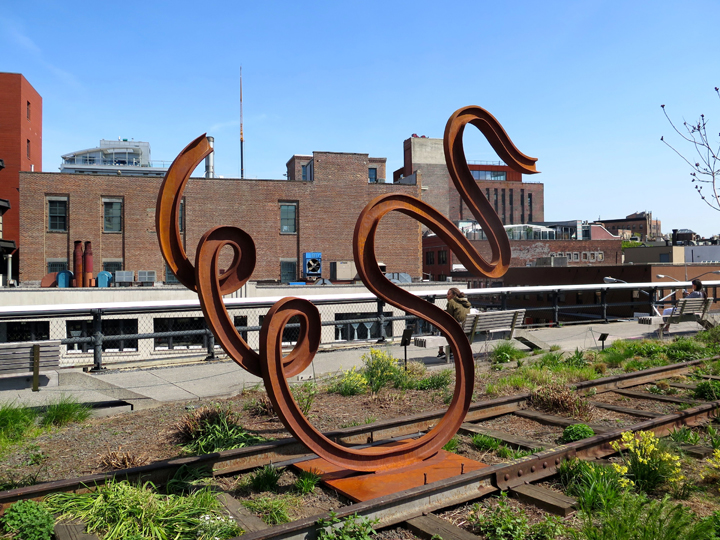 Kathryn Andrews, Sunbathers II, as seen at dusk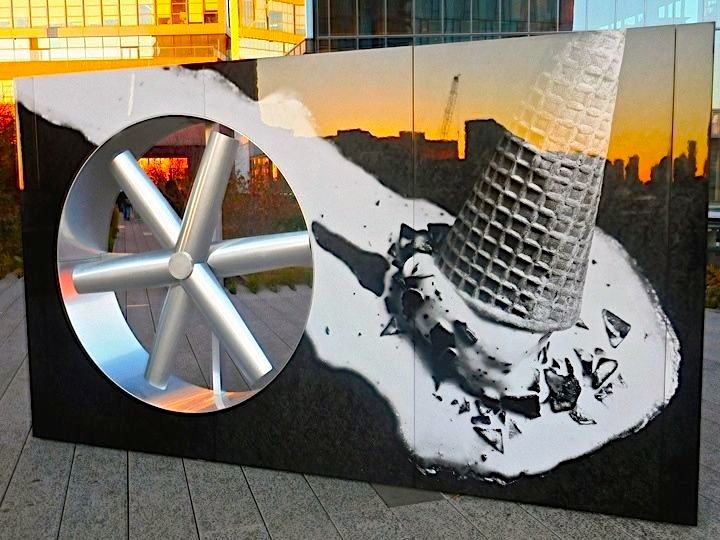 Barbara Kruger, "BLIND IDEALISM IS REACTIONARY SCARY DEADLY, an adaptation of a quote from Frantz Fanon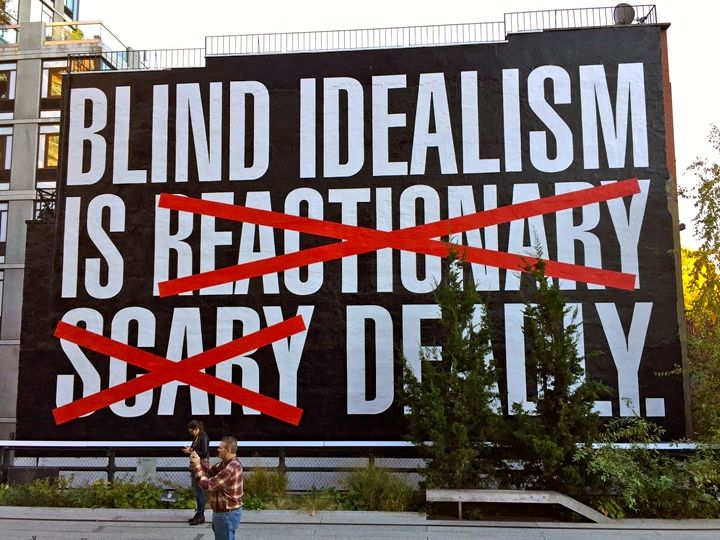 Photo credits: 1 & 6 Lois Stavsky; 2 & 4 Dani Reyes Mozeson and 3 & 5 Romare Taylor
Hailed in a range of media from the Huffington Post to the New York Times, our Street Art NYC App is now available for Android devices here.