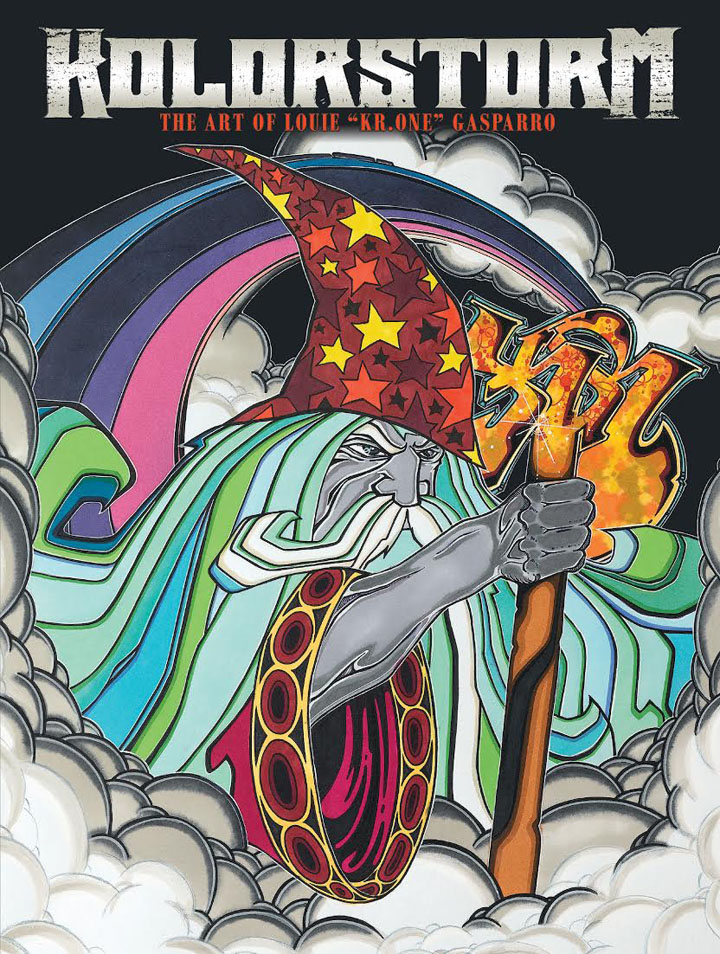 Born in East Harlem and raised in Astoria, Queens, Louie "KR.One" Gasparro has been sharing his vast creative talents — both as an artist and as musician — with us for decades.  "Louie was an original," Sacha Jenkins writes in the introduction to the recently-released KOLORSTORM: The Art of Louie "KR.One" Gasparro. "KR was a master of paint at a time in graffiti when there were more court jesters than kings, more tags and throw ups than masterpieces."  Earlier this week, I had the opportunity to catch up with the impassioned artist while visiting his studio.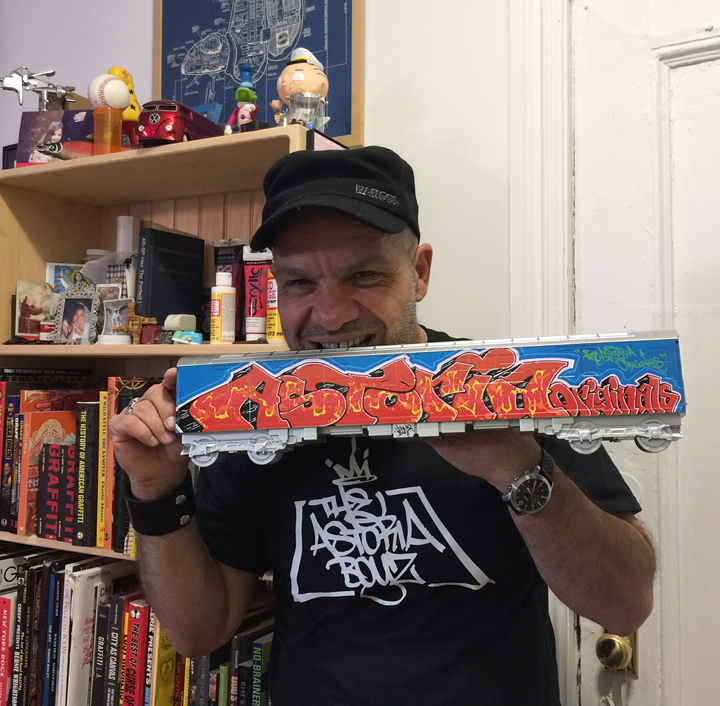 It's been almost three years now since your first book Don1: The King from Queens was launched with a panel discussion at the Museum of the City of New York. How has the response to that book been?
The response has been overwhelming. I put a light on a NYC graffiti master who had been forgotten.  He had influenced so many of us, but was living in obscurity. I was determined to uncover his story and share it with others. I spent nine years doing that. But my persistence paid off.  I had folks from Italy writing to me after the book was released.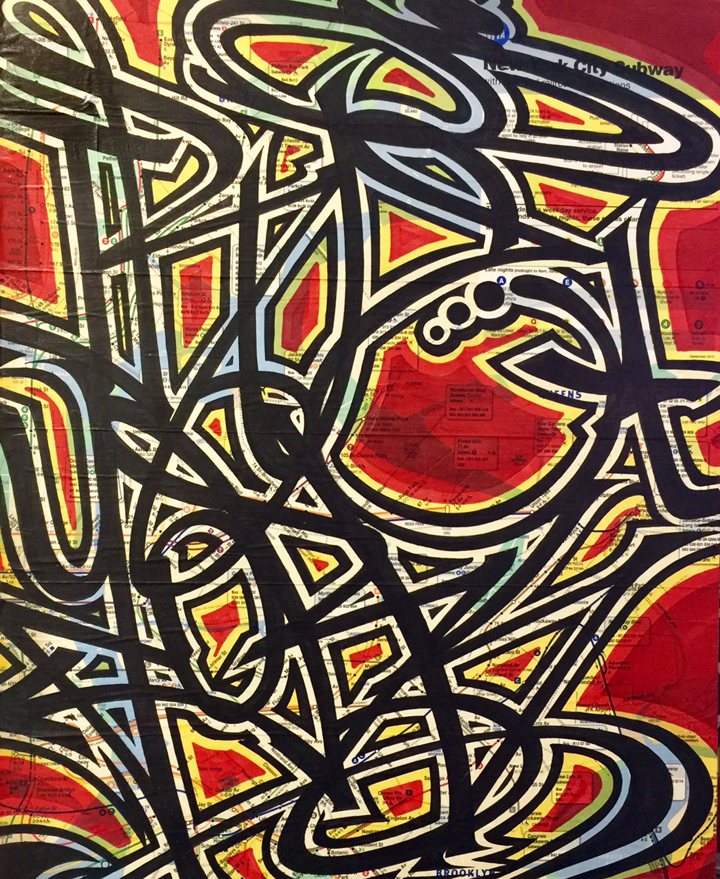 And what about your current book? It's quite impressive! How did that come about?
While working on Don1: The King from Queens, I developed a relationship with its publisher, Schiffer Books. And when I proposed a book of my own works, I was encouraged to see it through.
I love the way your new book is organized into distinct chapters on different themes — such as The Early Days, Black Books, Model Trains, Abstracts, Walls and more. There is such an amazing variety of works and styles represented here, as well as a documentation of your journey as an artist — from subway graffiti pieces dating back to the early 80's to contemporary urban art. How long did it take you to get it all together?
I spent two years working on it.  The greatest challenge was deciding which works to include. Originally, I had 600 images. I then had to cut that down to 400.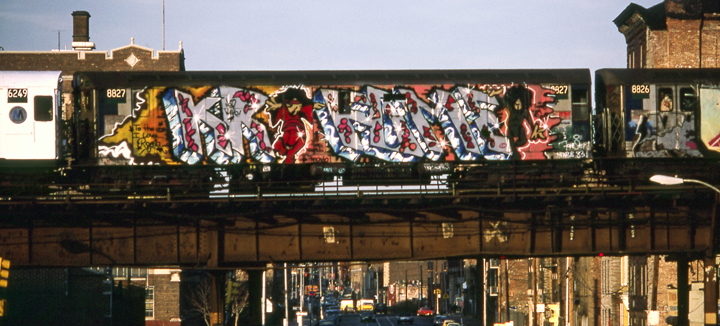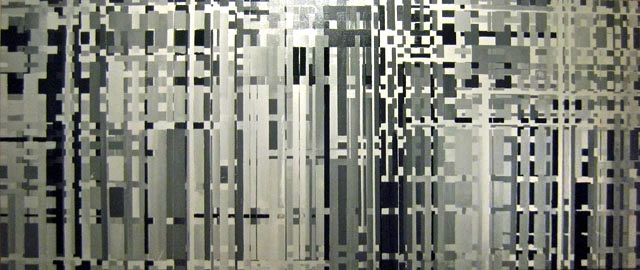 Kolorstorm is also an amazing foray into your inspirations and passions.  Can you tell us something about your influences?
There are many. Comic books, cartoons, graffiti art, rock & roll, heavy metal…
Who were some of your favorite musicians back then?
Among them are: Jimi Hendrix, Rush, Yes… For me — and for many of us — graffiti was never related to hip-hop. The connection was largely an illusion that was accepted by many as "fact." Graffiti transcends all concepts of race, religion, culture and class. That's what makes it so great.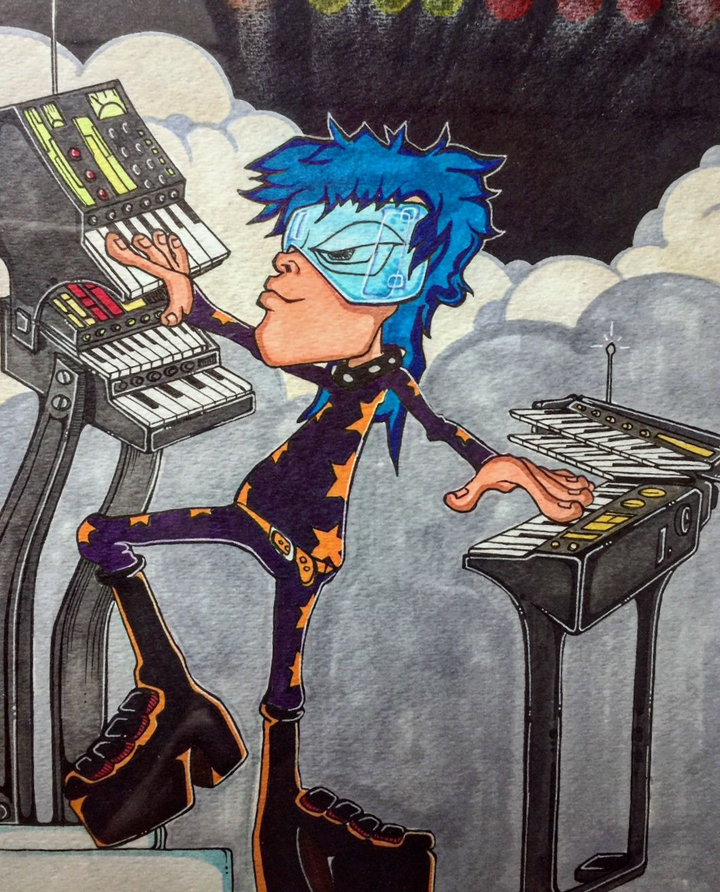 In what ways has your work evolved through the past few years?
The entire process has become easier. My artwork is more detailed, and my line works are better.
Your Abstrakts are on a whole different level! What inspired them?
I was just experimenting with colors and shapes. The Abstrakts evolved from the experimentation. I've been told that they are "informed by graffiti." And so they may be!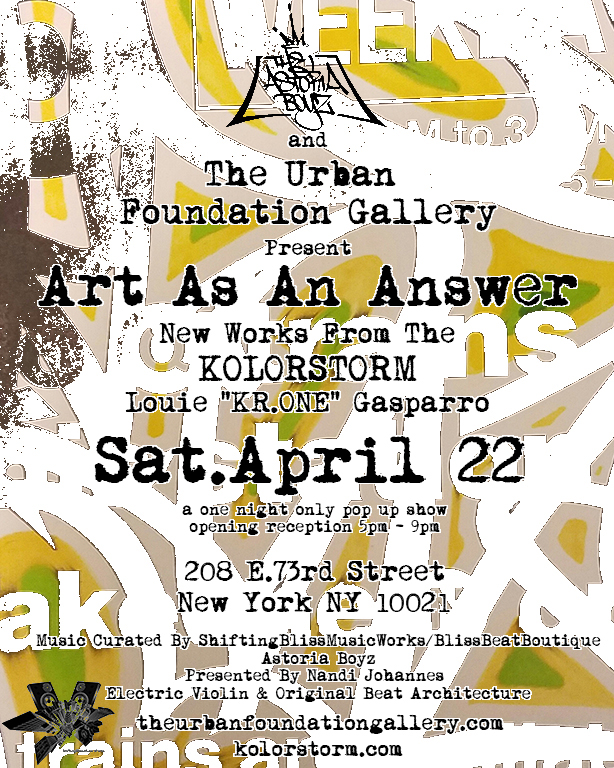 What's ahead?
More art, of course! And opening Saturday (tomorrow) night is Art As An Answer, a one night only pop-up show with new works, presented by The Astoria Boyz and The Urban Foundation Gallery, at 208 East 73rd Street in Manhattan.
Congratulations!  It's certain to be wonderful!
Images:
1. Cover of KOLORSTORM: The Art of Louie "KR.One" Gasparro, published by Schiffer Books
2. Louie "KR.One" Gasparro in his studio
3. Louie "KR.One" Gasparro, The Lost Art of the Tag, True York
4. KR.One and Fome 1, IRT #2 Line, Bronx, 1982, Photo © Martha Cooper
5. Louie "KR.One" Gasparro, Abstract, Greyburst3
6. Louie "KR.One" Gasparro, Band Member, Keyboardist
Interview conducted and edited by Lois Stavsky; images 1, 4, 5 & 7 courtesy of the artist; 2, 3 & 6 photographed by Lois Stavsky in Louie's studio
Note: Hailed in a range of media from Wide Walls to the Huffington Post to the New York Times, our Street Art NYC App is now available for Android devices here.