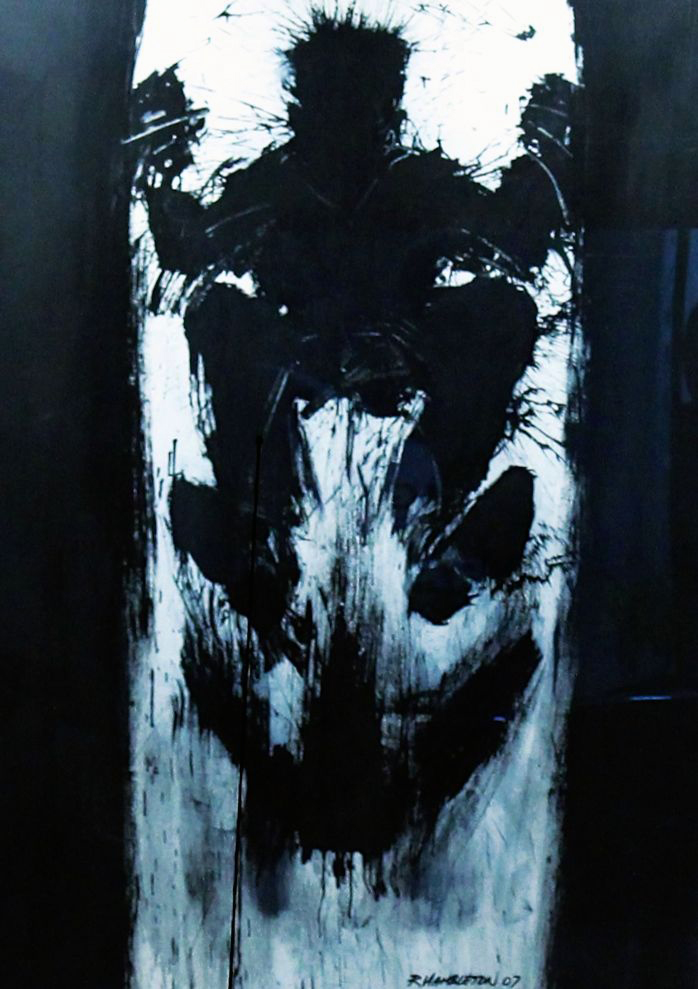 A contemporary of Keith Haring and Jean-Michel Basquiat, Richard Hambleton, the Godfather of Street Art, began making his mark on the streets of his native Vancouver in the mid-70's. His Image Mass Murder Art — a recreation of crime scenes — hit the streets of 15 major cities throughout Canada and the US from 1976 through 1979. In the 80's, his iconic Shadowman paintings surfaced across NYC and through Europe, including the Berlin Wall. He has since attained legendary, though infamous, status. To coincide with the highly anticipated World Documentary Premiere of SHADOWMAN by Oscar-nominated director Oren Jacoby, a historical selection of paintings by Artist Richard Hambleton his now on view at Woodward Gallery.
 Woodward Gallery Windows, Shadow Jumper, center with Shadow Head portraits to the right and left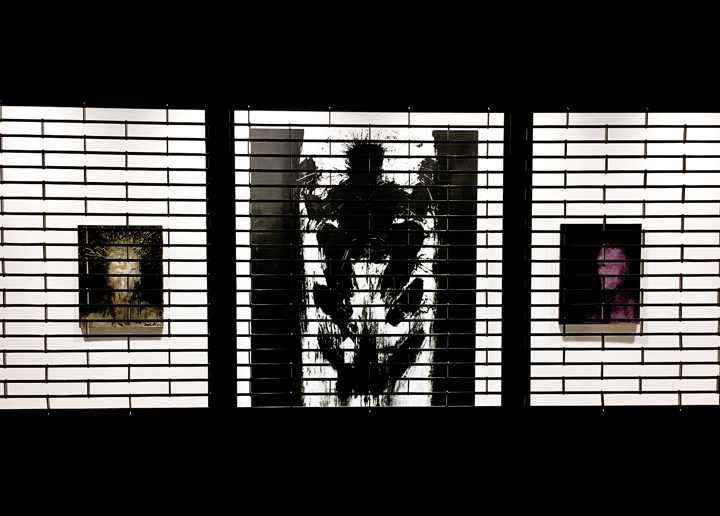 Dancing Shadowman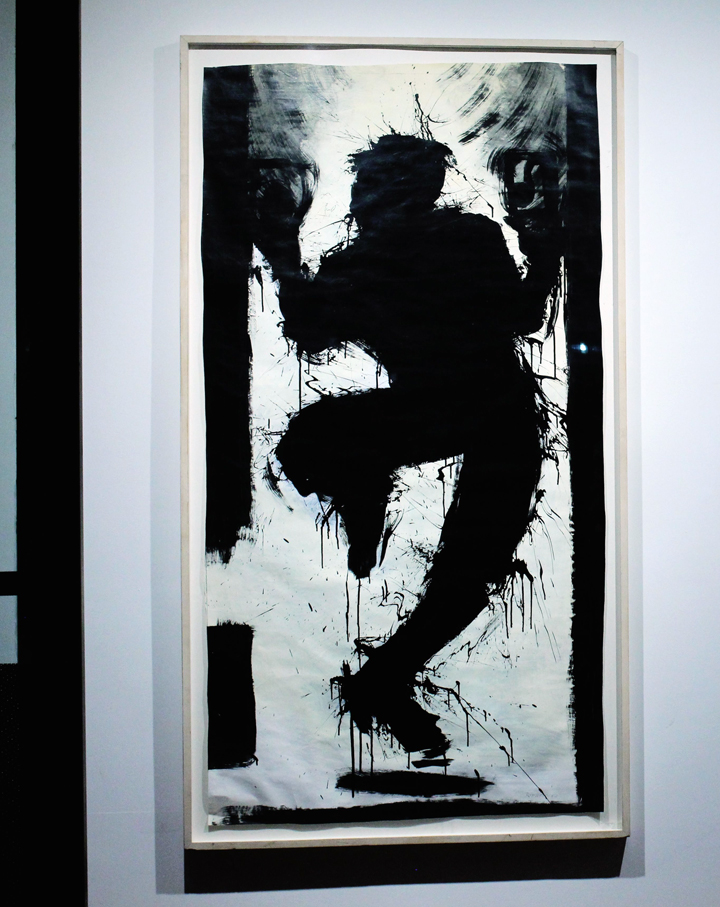 Wide view, as seen through Woodward Gallery windows,  featuring the Marlboro Man to the left of Shadow Man portraits on paper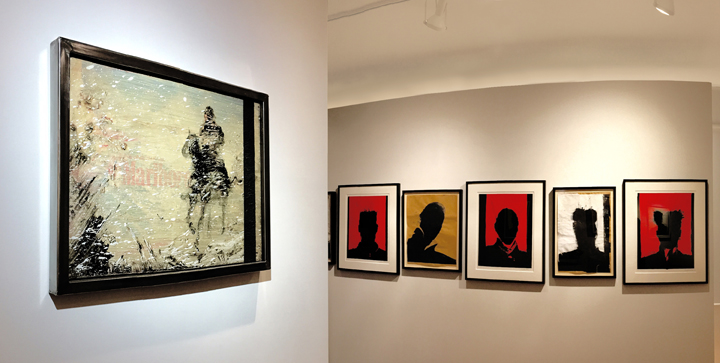 Another variation of the Marlboro Man as seen from the outside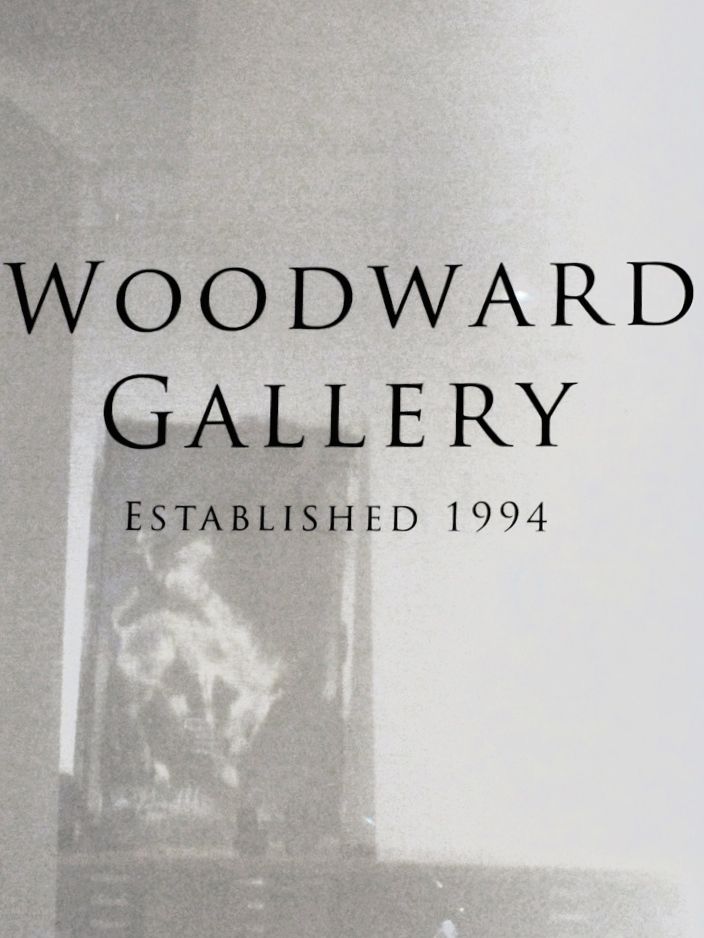 At the Tribeca Film Festival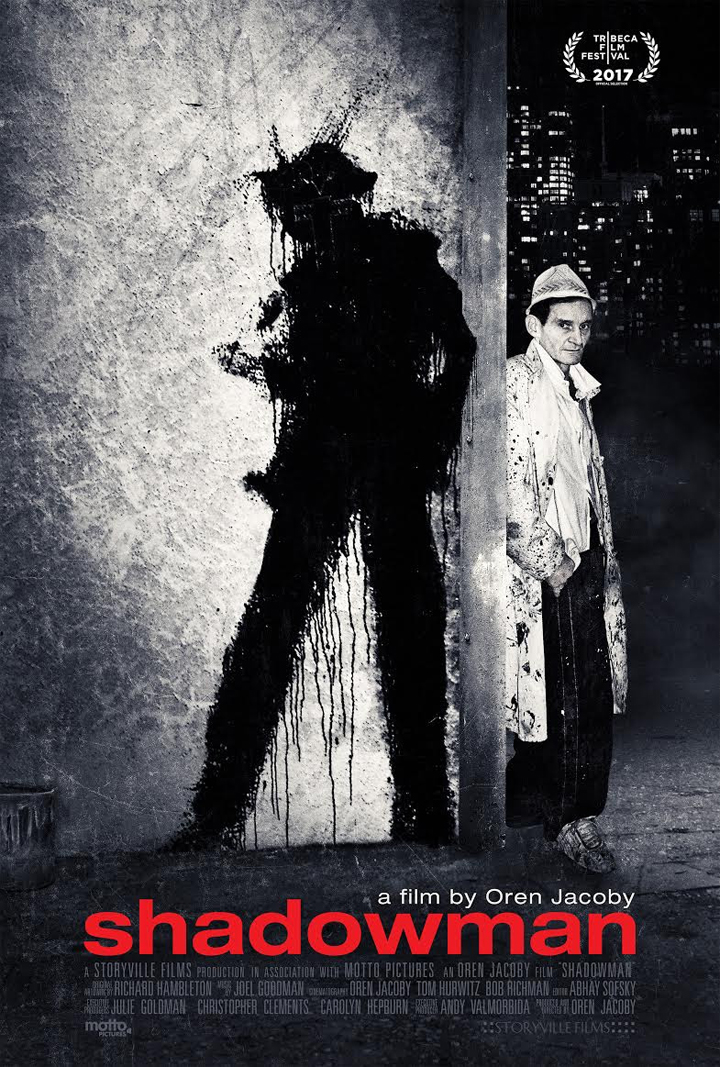 With a rare public appearance by the elusive Richard Hambleton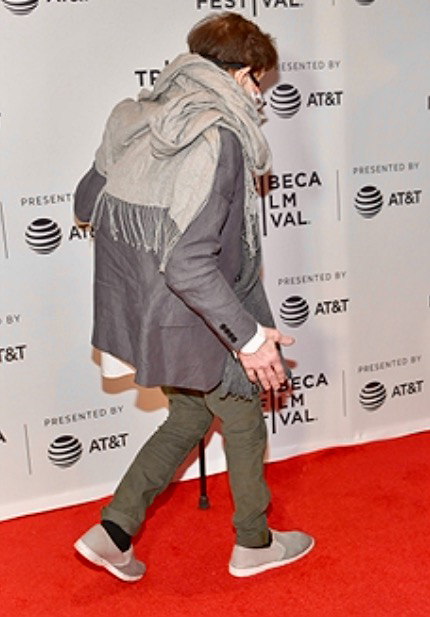 Woodward Gallery is located at 132A Eldridge Street off Delancey on Manhattan's Lower East Side. Visitors are invited to observe Richard Hambleton's works from the outside and through gallery windows, as Hambleton intended in his vision. Special viewings are available by appointment. The artworks remain on view through May 5th.
Images courtesy Woodward Gallery
Note: Hailed in a range of media from Wide Walls to the Huffington Post to the New York Times, our Street Art NYC App is now available for Android devices here.