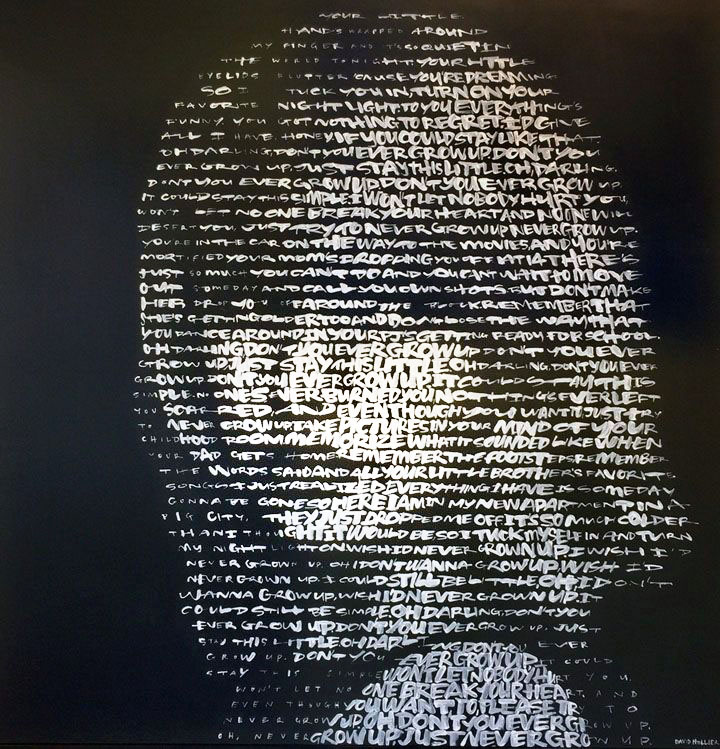 I discovered David Hollier's distinctly provocative aesthetic a few years back when I came upon his huge murals of such luminaries as Nelson Mandela and John F Kennedy on the streets of Brooklyn.  Earlier this year, I saw his intriguing work on the 69th floor of the World Trade Center. And, yesterday, I had the opportunity to visit his solo exhibit, Ladies and Gentlemen, at Sideshow Gallery in Williamsburg, Brooklyn and pose a few questions to him.
When did you first start integrating text into your artwork?
I began in 2010.
What inspired you to do so?
Before incorporating text into my artwork, I was working with lines. I then started repeating words within the works. And when a friend commissioned me to create a portrait of her husband using words, I incorporated a brief biography into the portrait. The response was so positive that I continued working in this style. By 2012 I'd given the collection the name Imago Verbosa, meaning a picture made of words in Latin.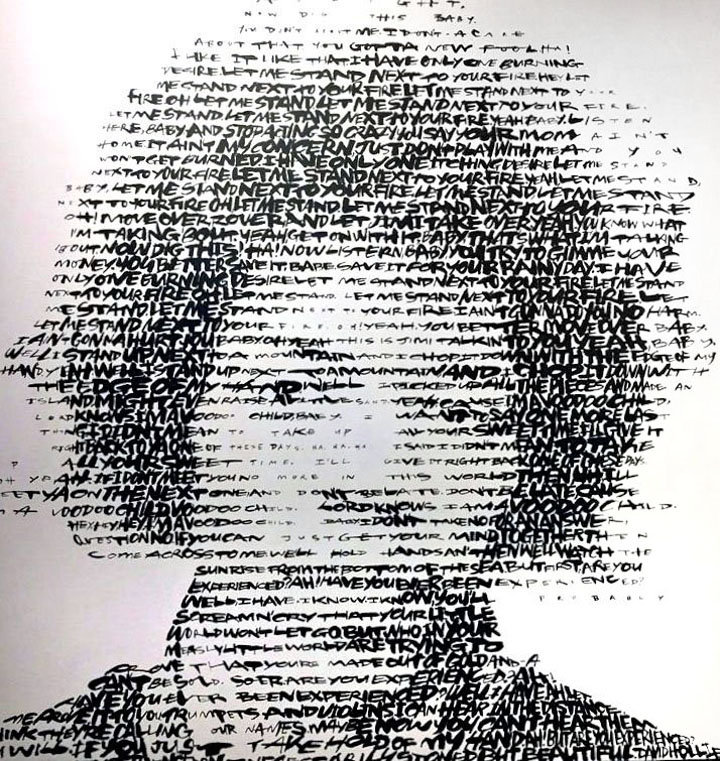 What media or tools do you use in fashioning these portraits?
I sometimes use a vintage typewriter. I also use acrylic paint. Huge photographic images are often projected and copied onto a range of surfaces.
How do you choose the subjects of your work? Ranging from Susan B. Anthony to Jay Z, they cross generations, nationalities and sensibilities. Among them are many musicians and politicians. 
Yes! I generally select icons. But some are commissioned, and those are selected for me.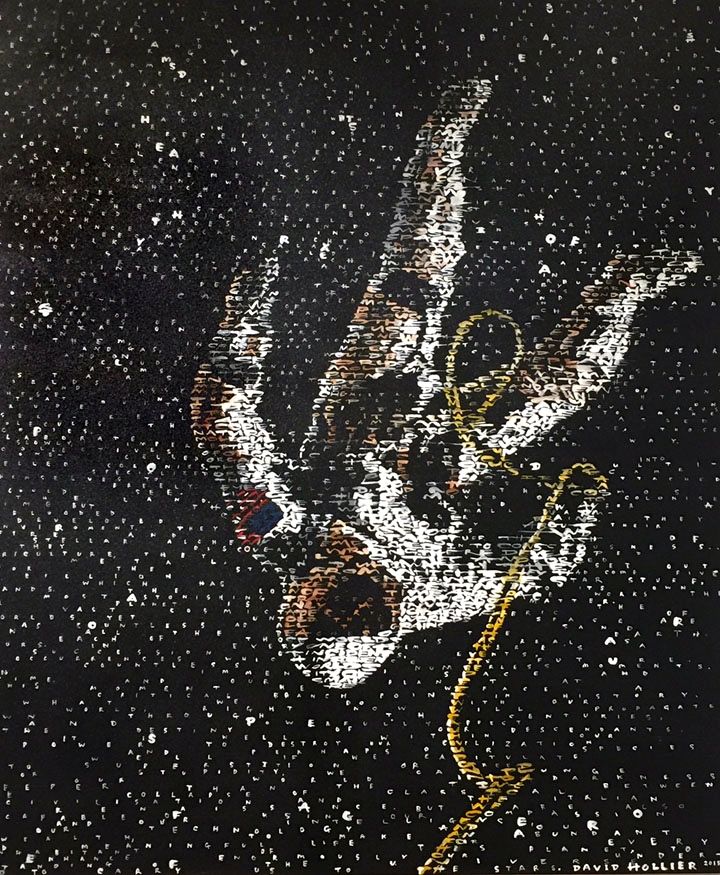 We've come upon quite a few of your works on the streets of Brooklyn. Do you prefer working in your studio or working on the streets?
They're different experiences, and I like both. But the streets can be more challenging.
Do you have a formal art education?
Yes. I studied Visual Art and Public Art at the University of Northumbria in Newcastle, and I earned a Masters degree in Computer Imaging and Animation from London Guildhall University.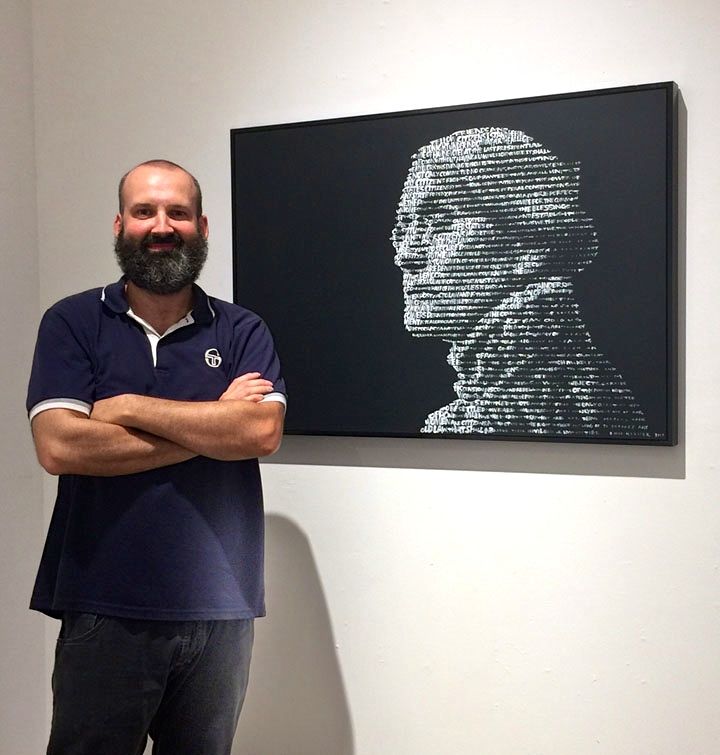 I'm fascinated by your choice of text infused into each portrait, as many have strong social implications. This exhibit is quite impressive. Do you devote yourself full-time to your artwork?
I divide my time between painting and teaching. I've taught at Parsons since 2006.
Congratulations on this! And we especially look forward to seeing more of your public artworks on the streets of NYC.
Note: A CLOSING RECEPTION takes place, tonight, Friday from 6 until 9pm. The show ends of Sunday, July 16th. Sideshow Gallery is located at 319 Bedford Avenue in Williamsburg, Brooklyn.
Images
1 Taylor Swift, Text: "Never Grow Up," Acrylic on board, 48″ x 48″
2 Jimi Hendrix, Text: "Fire," "Voodoo Child" and "Are you Experienced?" Acrylic on canvas, 60″ x 60″
3 Star Stuff, Text: from Carl Sagan's "Cosmos," Acrylic on canvas, 72″ x 60″
4 The artist with Susan B. Anthony, Text: from "Women's Rights to the Suffrage," Acrylic on board, 27″ x 40″
Photos by Lois Stavsky; interview by Lois Stavsky with Bonnie Astor
{ 0 comments }