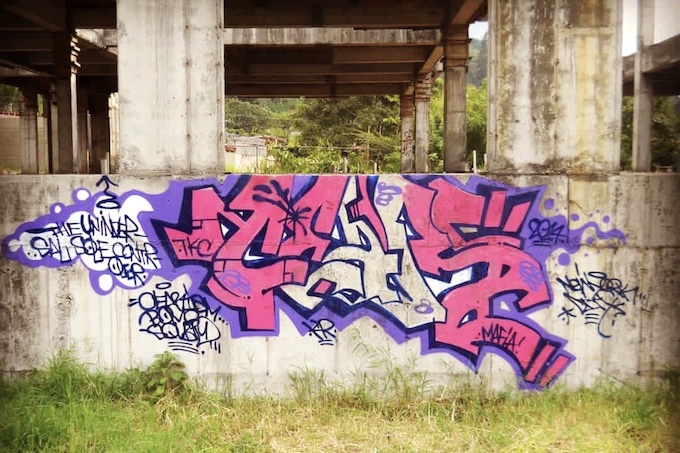 Born and raised in Queens, New York and based now in, Bari Italy, Cear One has left his mark not only in his native city, but in Central America and now in his current hometown in Southern Italy. I recently had the opportunity to interview him:
When did you first "get up?"
I started practicing tags when I was about 13 or 14. But I didn't actually go outside with spray paint until I was 17. That's when I did my first throw-ups and fill ins on Queens' rooftops.
Where were you living at the time?
I was living in Flushing, but I also went around Astoria, Jackson Heights and other parts of Queens.
What inspired you to?
My uncle, the Original KR1, was a writer. He was a big influence. Graffiti magazines and videos also inspired me.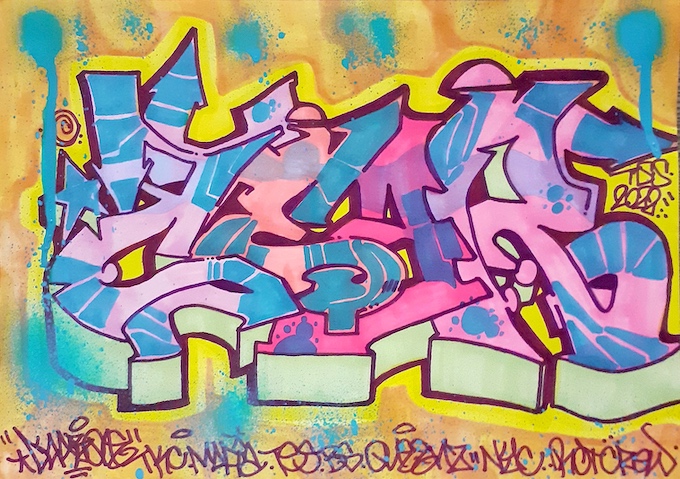 Were there any other artists out there who motivated you to "get up" when you first started?
There were many! Among them are: Zephyr, SP1, Cope2, Ces, Per, Sabe KST, Keep, Nato, Bruz and West Cost writers Saber and Revok.
And why did you continue to "get up?"
I loved the feeling of it. It's thrilling. It's kind of a rush – like a natural high. And when I get up, I feel like I'm getting a good workout!
Have you any favorite surfaces or spots?
With markers, I love a smooth surface. And with paint, I like corner spots — like hidden or abandoned areas.  I love concrete, metal, doors, plastic, trucks, gates, old buildings, brick, cinderblock… Trucks are especially great because they move.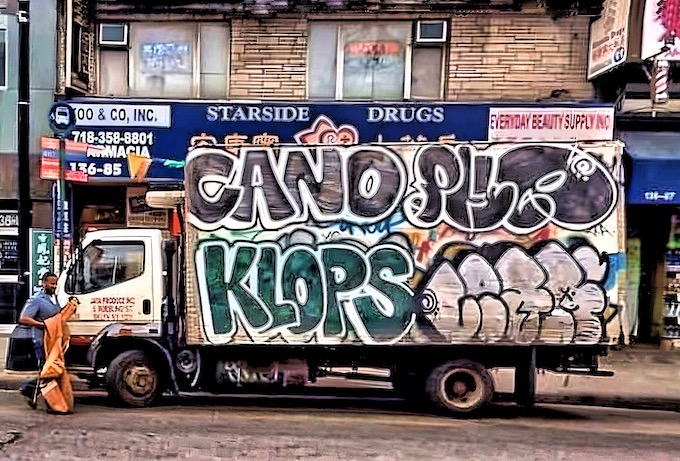 How do you choose your spots?
I go for the kinds of spots that are likely to last. Those are ideal.
What's your earliest graffiti-related memory?
The pieces my uncle made for me as birthday presents.  He'd write my name, and he'd add characters and backgrounds – all in graffiti style.
What is the riskiest thing you've ever done?
I guess it would be highway spots. While I'm painting, people are beeping , shouting or cheering me on. It's very distracting!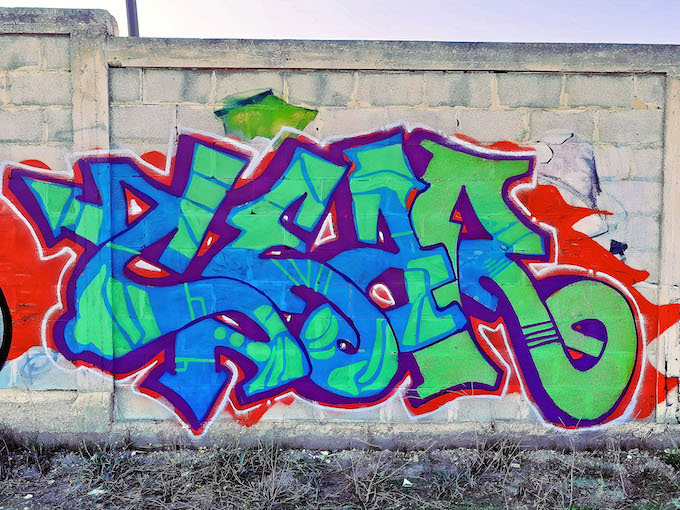 What is the average amount of time you spend on a piece?
Doing an illegal piece could take up to 20 minutes or a half hour – depending on its size and details.
How do you feel when someone goes over you? And what do you do about it?
I don't like it. I go back over them!
Have you had any memorable encounters while you were getting up?
Once when we were walking along the Long Island Railroad tracks in Queens, we didn't hear the train coming or see the lights blaring — until it was seconds away. We literally dodged this train by maybe a minute, as it quickly zoomed by us.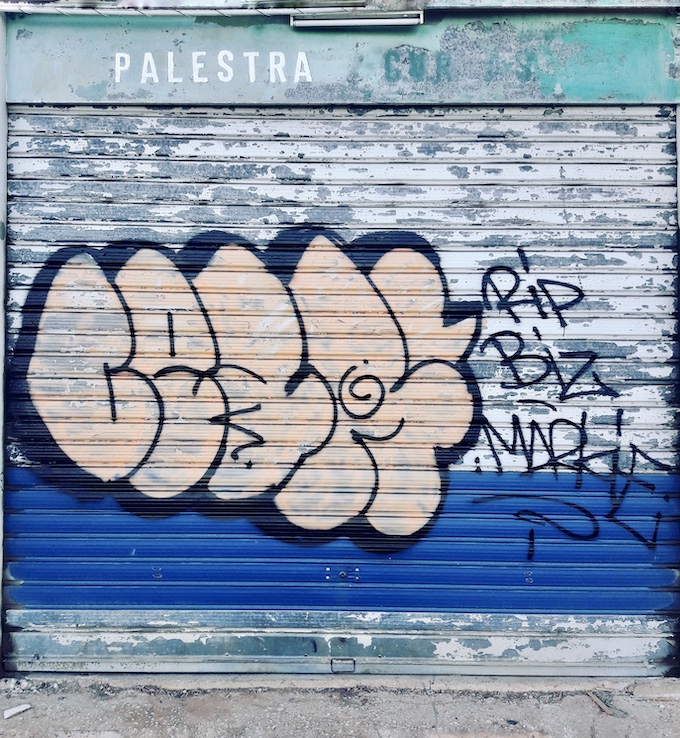 Have you ever used any implements to defend yourself? If so, what were they? And what were the circumstances?
We once threw a sledge hammer at a conductor to back him off from coming out of the train.
Was there a singular moment when you realized that graffiti is a particular passion of yours?
I can't say it was a single moment. It was watching graffiti videos and movies, reading Subway Art, going down to Canal Street for ink and supplies, checking out tags, doing them inside trains, going back home and practicing. I was kind of feeling that whole movement back then in 2000. it was an exciting time for me.
If you were offered the opportunity to do a legal mural for pay, would you take it?
Yes. I would, and I have in the past. I don't frown upon legal pieces.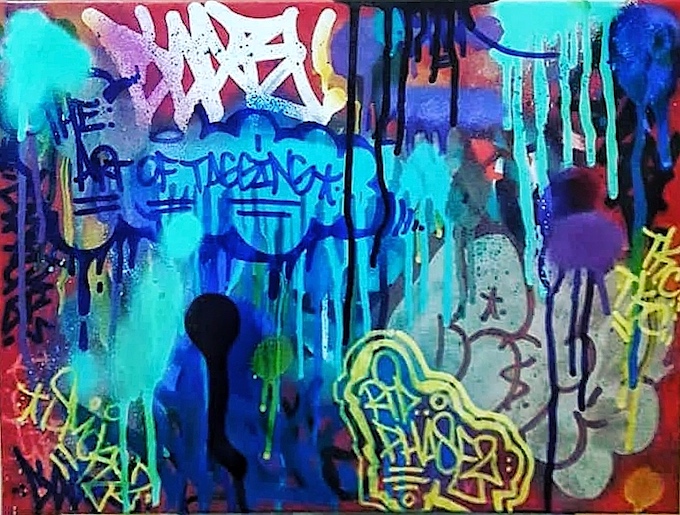 From your perspective, how welcoming has the graffiti scene been to diverse groups of people?  
It's always been a diverse crowd. Graffiti brings together people from all nationalities and backgrounds.
Would you rather paint on your own or with other writers?
I love painting alone. I might do a few pieces with another writer and then move on.
You've painted in here in NYC and now you're living and getting up in Bari, Italy. Where else have you painted?
I've also painted in Costa Rica and Nicaragua.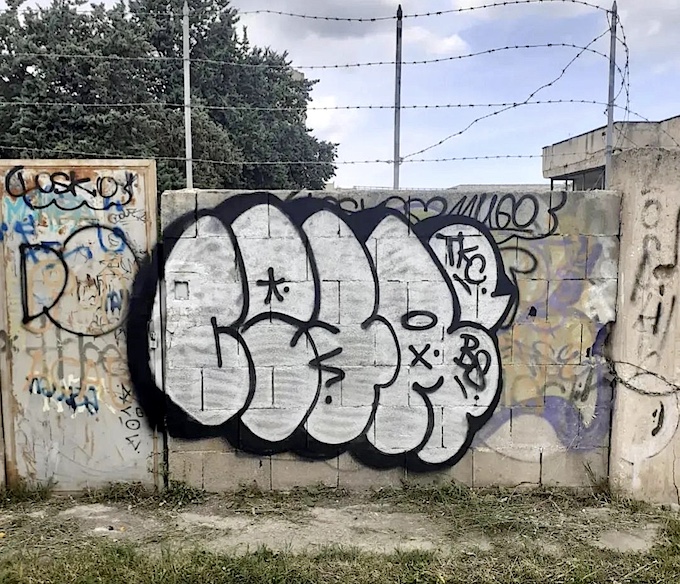 What was it like to paint in those countries?
While in Costa Rica, I got interested in abandoned places – so that I could take my time without cops or other people bothering me. In Nicaragua, I painted in central places where everyone was partying and no one was paying attention, so I could sneak in and out of a space, without getting noticed.
And what's it like in Bari, where you live now?
I like Bari because it's metropolitan, and my art gets lots of views – many more than it could get in Costa Rica or Nicaragua.
What is your favorite paint? Caps? Colors?
Favorite paints are Rust-Oleum Painter's Touch, Montana, Loop. As far as caps, Astro fat caps are amazing.  Pink Dot cap , Orange Dot Cap, New York Fatcap. As for colors…I love shades of greens, blues, purples, pinks, oranges and reds. I also like black, white and silver.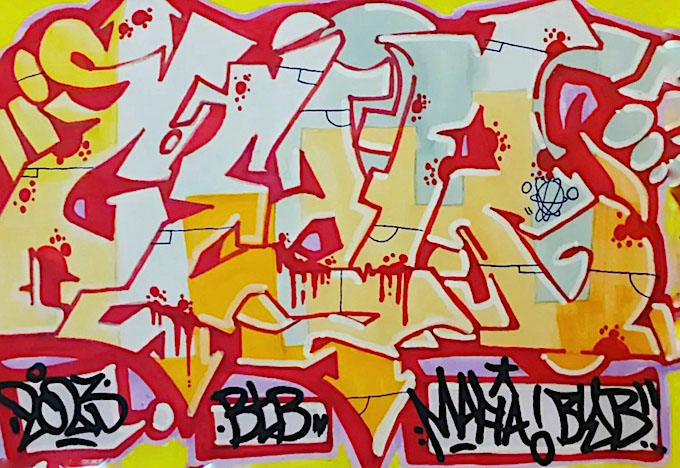 What do you see as the future of graffiti, particularly illicit graffiti?
It will continue to grow. There are many new writers out there and they seem very dedicated.
What about your future? Where are you headed?
The passion to go bombing will always be with me. I'm always looking to improve my skills, and I want to be part of this movement's history.
Interview edited for brevity and clarity by Lois Stavsky; all photos courtesy of the artist
{ 0 comments }