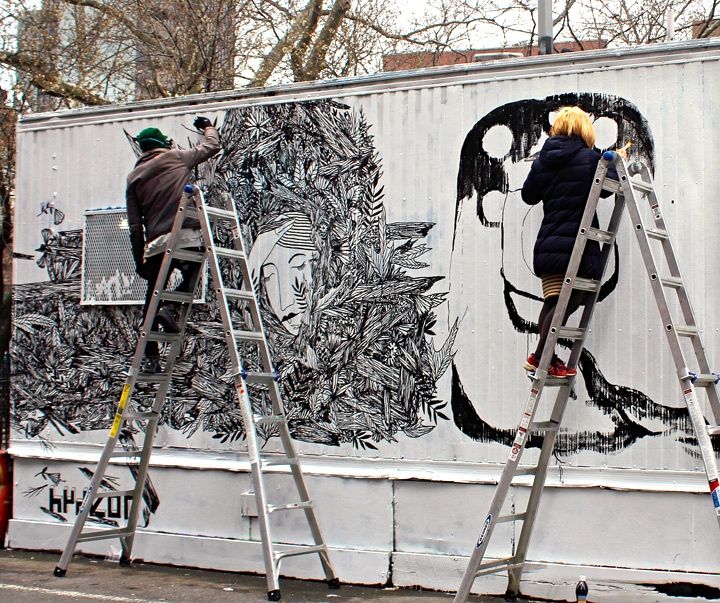 The once-dreary trailer on East First Street — where the Lower East Side meets the East Village — has again been redesigned under the curatorial direction of Jonathan Neville, Joshua Geyer and Matthew Denton Burrows. And we love it! Pictured above are Hydeon and Sticky Monger at work. What follows are several more images — some of the artists captured in progress and others of the completed pieces.
Ian Ferguson aka Hydeon and Stickymonger, as seen this past week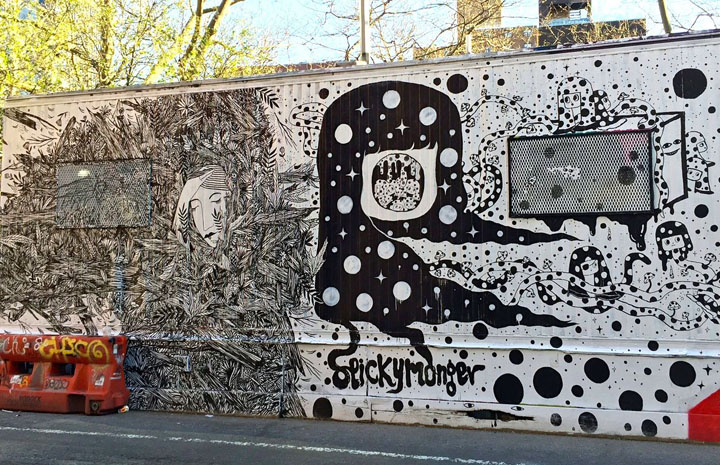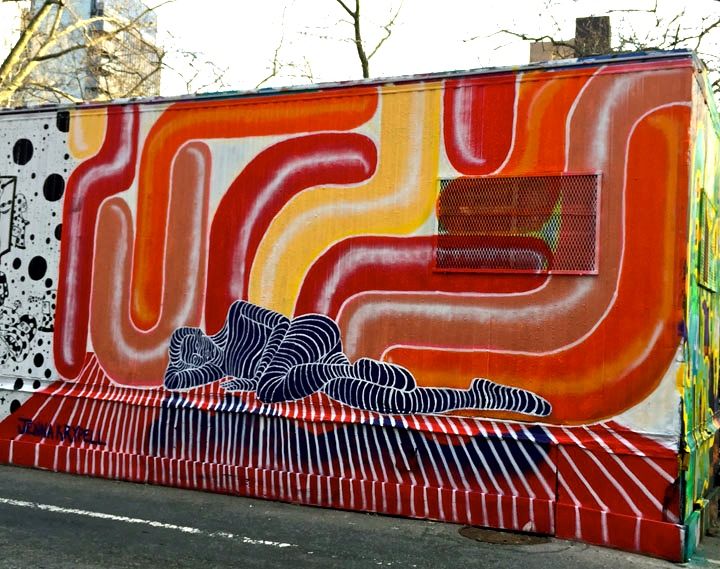 John Exit aka scrambledeggsit at work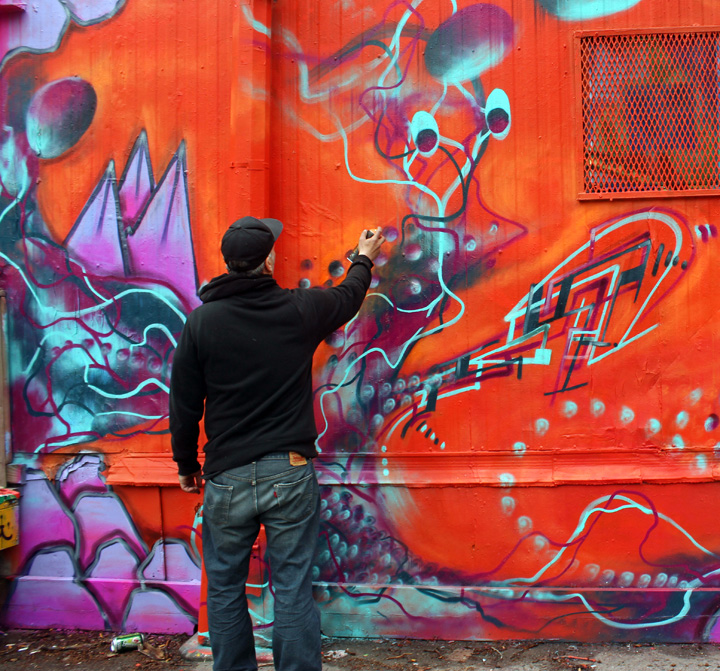 John Exit aka scrambledeggsit, as seen this past week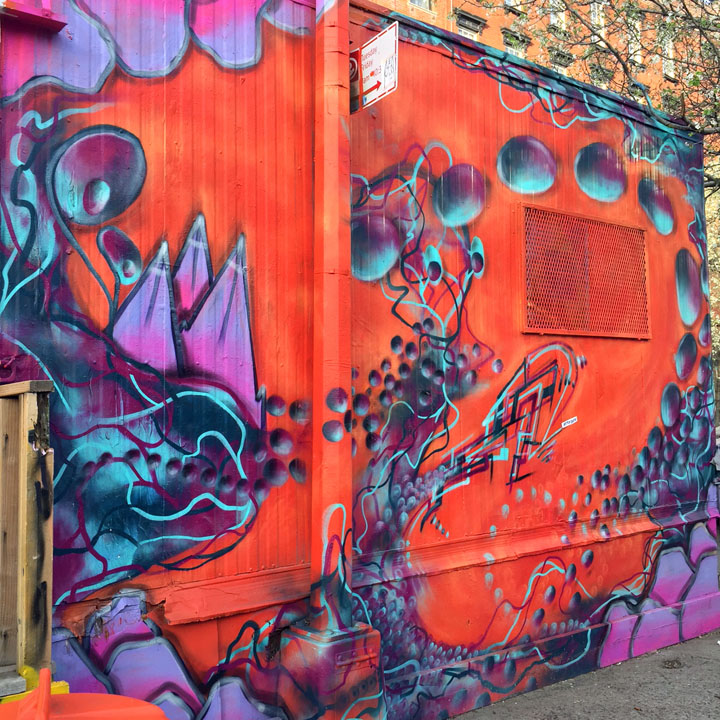 Grimace NYC at work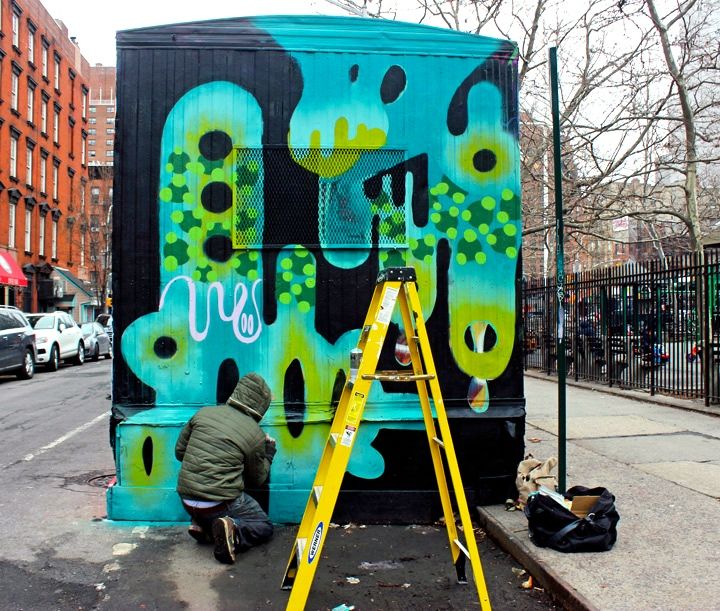 Grimace NYC, as seen in the bright sun this past week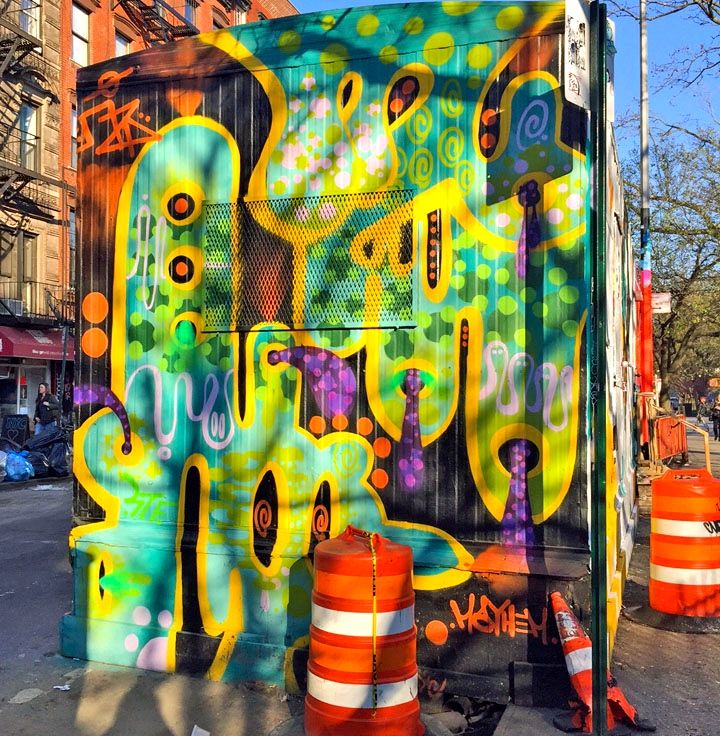 Kat Lam aka Lamkat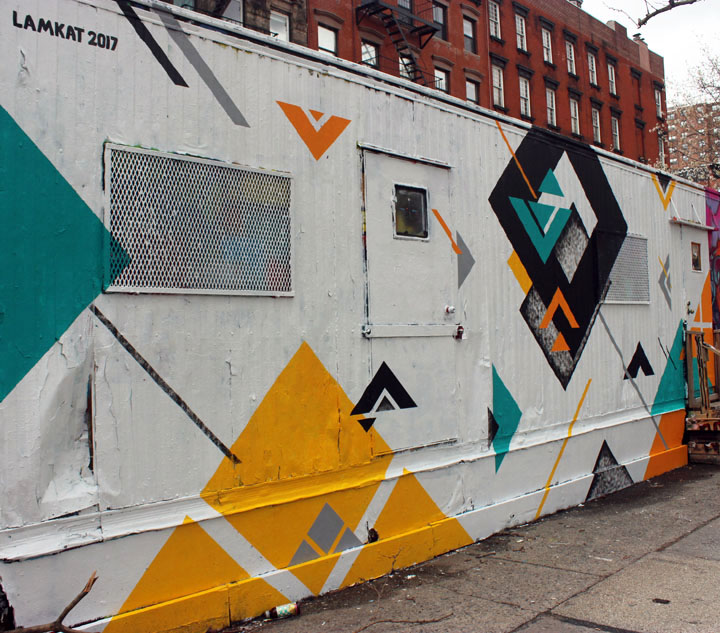 Photo credits: 1, 4, 6 & 8 Tara Murray;  2, 3, 5 & 7 Lois Stavsky
Note: Hailed in a range of media from Wide Walls to the Huffington Post to the New York Times, our Street Art NYC App is now available for Android devices here.