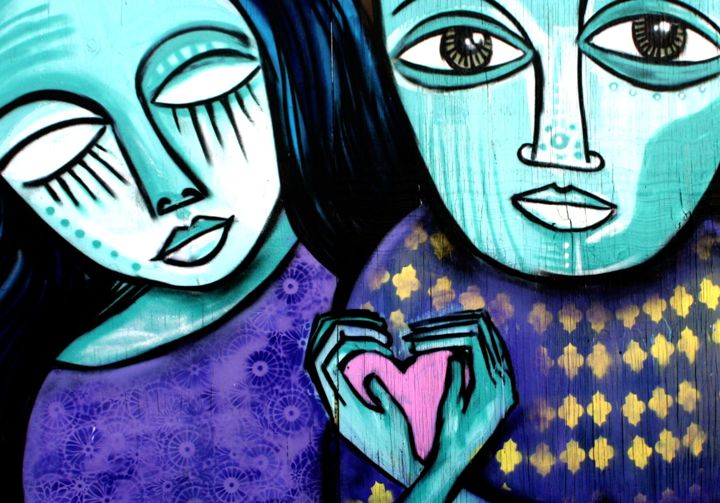 Home to graffiti and street art Mecca 5Points, LIC also hosts a number of first-rate pieces on public spaces, generally devoid of street art.  Here are a few pieces that we recently came upon.
Alice Mizrachi
Queens native Alice Mizrachi with two of her signature characters found throughout her borough.  Her pieces also surface up in the Bronx and in Brooklyn.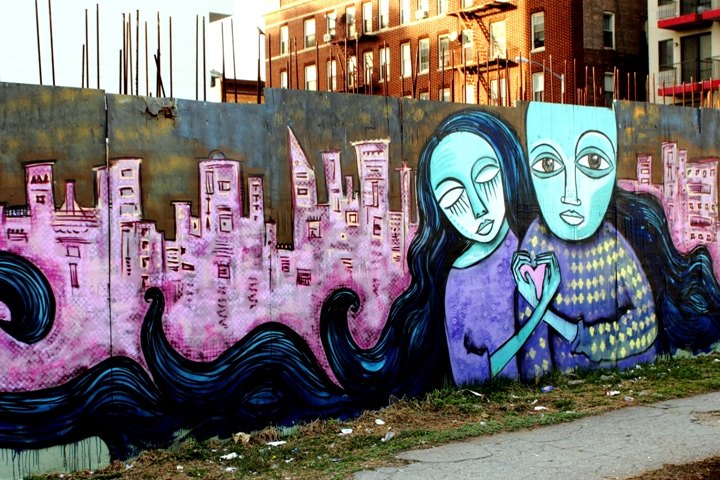 Gaia and Jaz 
Baltimore-based Gaia and Buenos Aires-based Jaz collaborated on this wall.  We found this piece in an abandoned old dump, testament that in LIC one never knows what one what might find!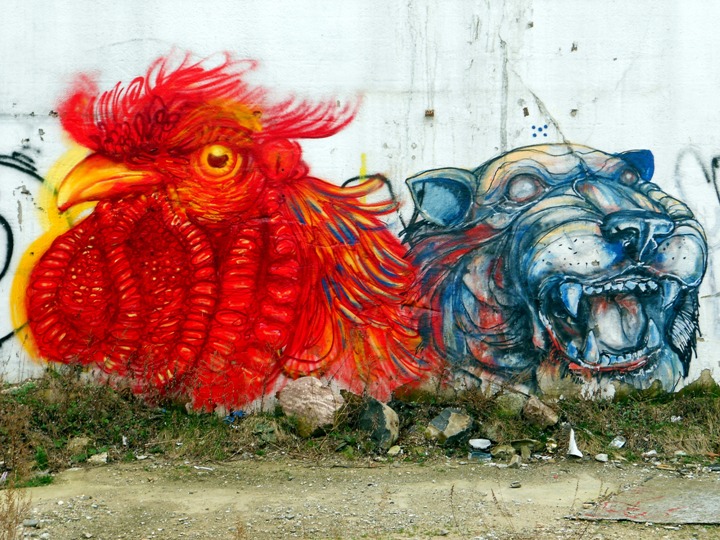 Gaia 
Originally from NYC, but based in Baltimore the last few years, Gaia returns here regularly.  This piece is on Vernon Boulevard.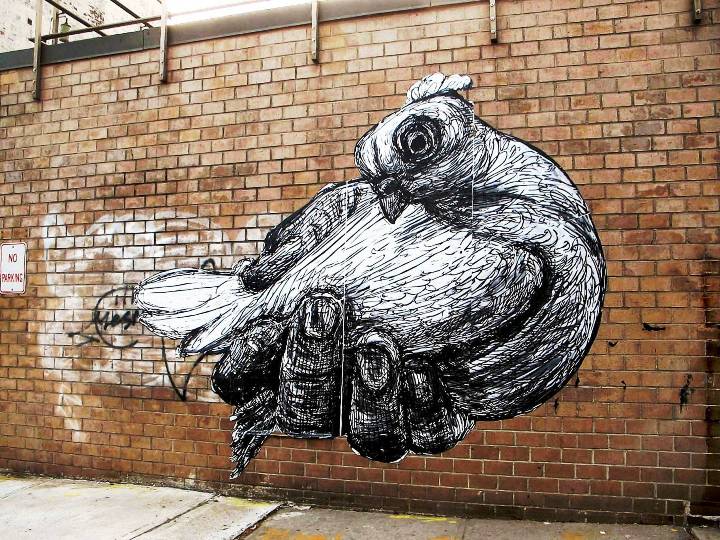 Cern and Jaz 
This is one of two NYC collaborations between Cern and Jaz.  Queens-native Cern has painted extensively in South America.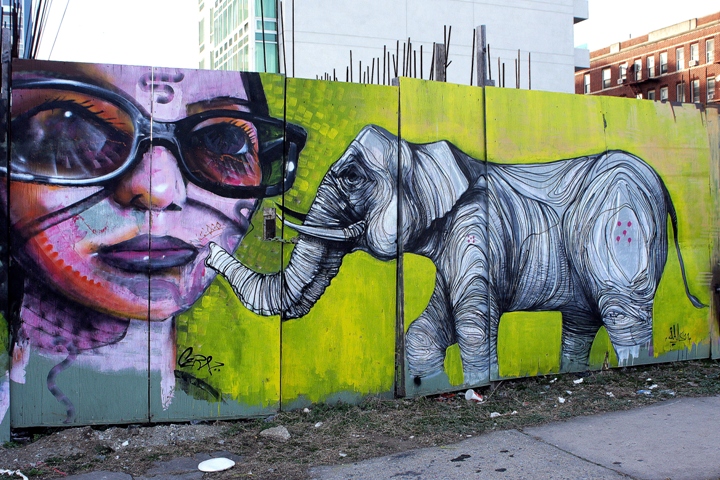 Photos by Dani Mozeson, Tara Murray and Street Art NYC