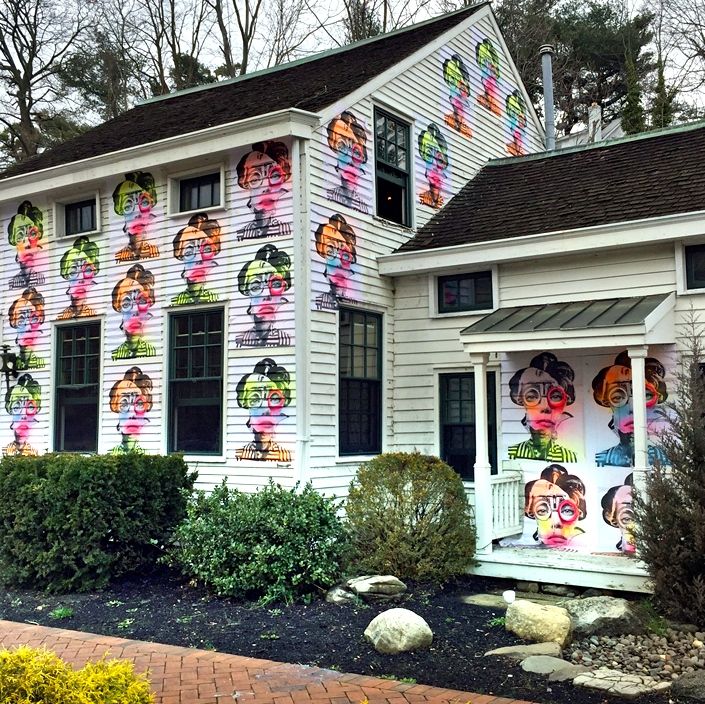 The First City Project has been busy at work transforming a historic 9000-square foot Glen Cove, Long Island site into an extraordinary Mecca of street art and graffiti. Curated by Joe LaPadula, Sean Sullivan and Harris Lobel — with the assistance of Brandon Aviles — it opens tonight, Thursday, March 2, to the public. While visiting yesterday, I had the opportunity to speak to the projects's founder Joe LaPadula.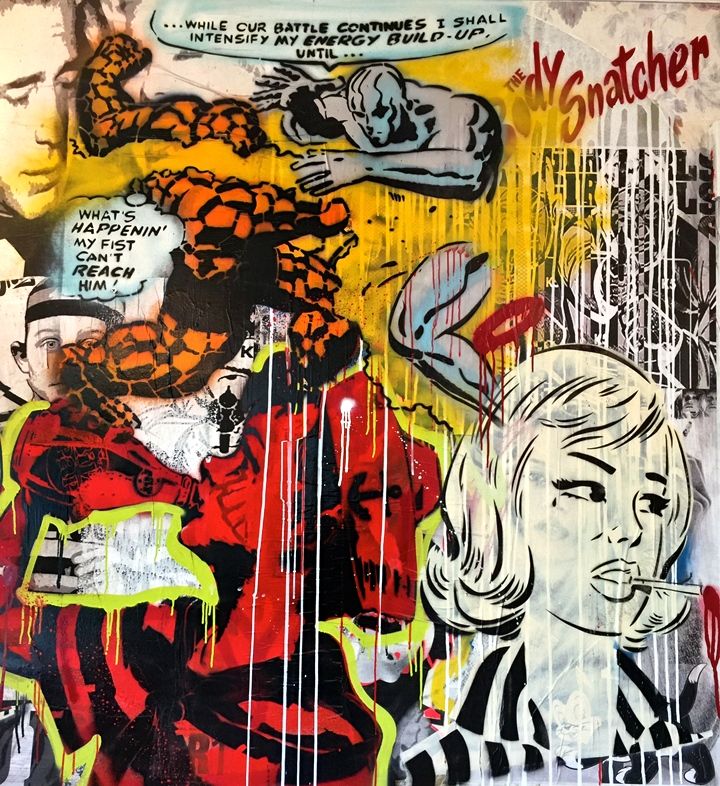 This place is remarkable. You guys are making history! There's such an amazing mix of styles and genres here. It's home to some of my favorite artists, as well as others who are new to me. What made you decide to open it to the public on this particular date?
The Glen Cove BID (Business Improvement District) is holding its annual meeting on this date, March 2nd. And as I had recently been nominated to serve on its board, I thought that this space would be an ideal place for the BID to meet on this date. And, then, why not invite the public?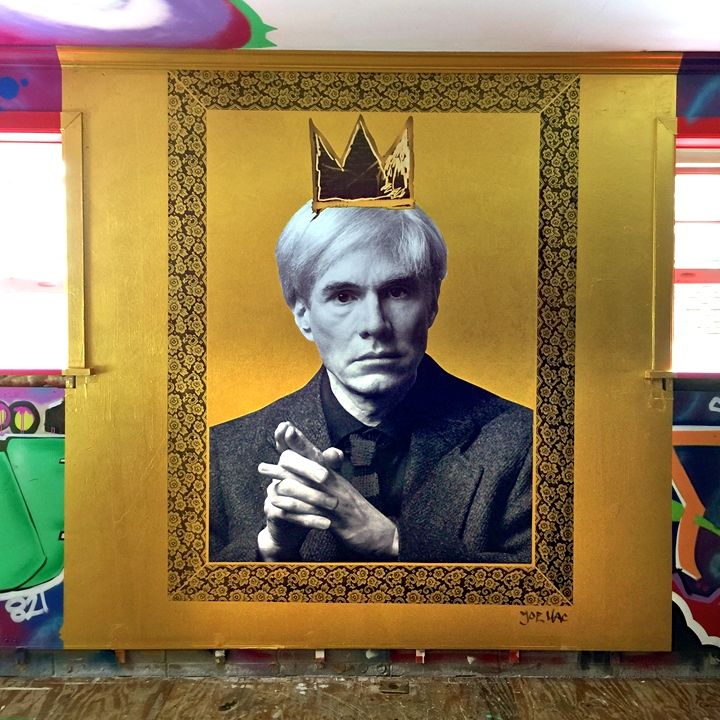 The local residents here seem quite enthusiastic and curious. And as this place is a street art and graffiti aficionado's dream, many folks are likely to travel into Glen Cove, Long Island from NYC, NJ and beyond.  What can visitors expect to experience at this opening?
For the locals and surrounding communities, it will be a new experience. They will be introduced to the next generation of urban-themed artists. And for everyone, it will be a chance to see some great art and meet dozens of talented artists. There will also be a huge variety of refreshments from Sweet Agenda Cafe's Dough Donuts to catered Italian meatballs to Garvies Point Brewery's craft beer. We will even have a Gorilla Cheese Food Truck on our grounds.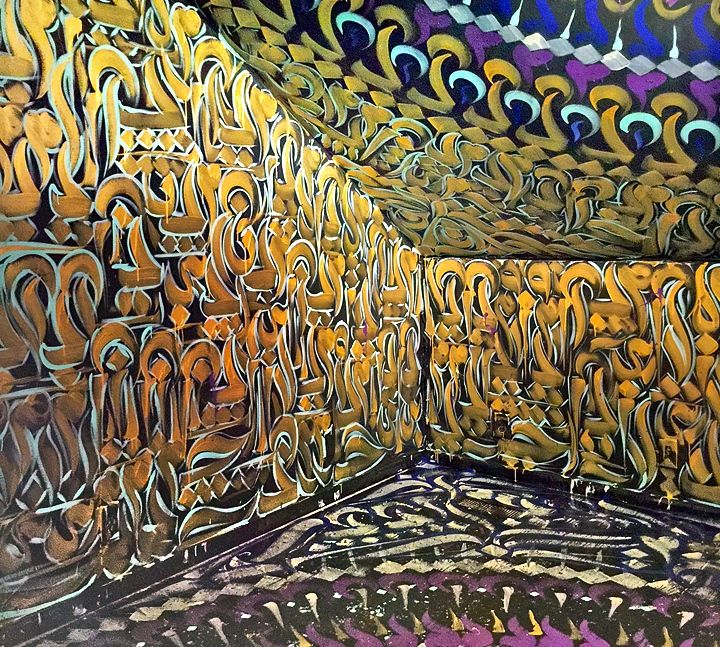 How many artists are included here? It seems that every step I take, I discover someone new!
There are 125, and we are still counting!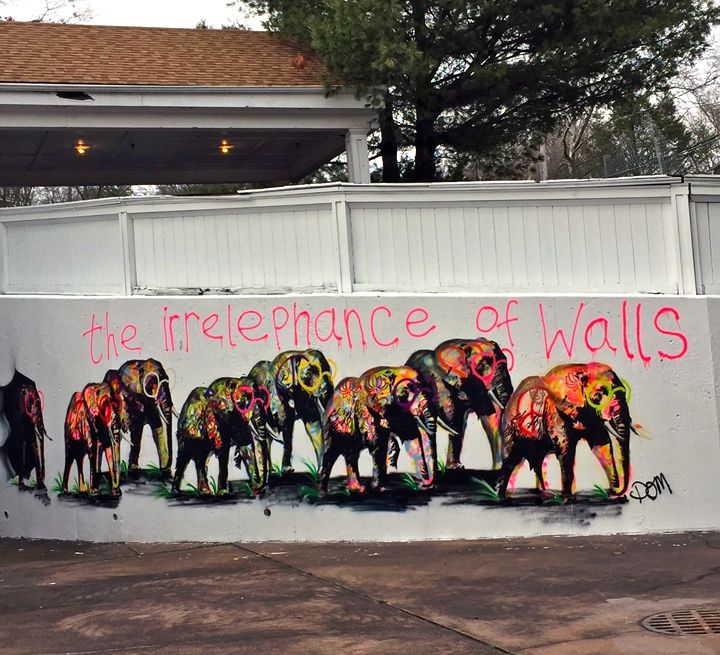 What was your greatest challenge in dealing with so many artists with so many different sensibilities?
Placement was the hugest issue.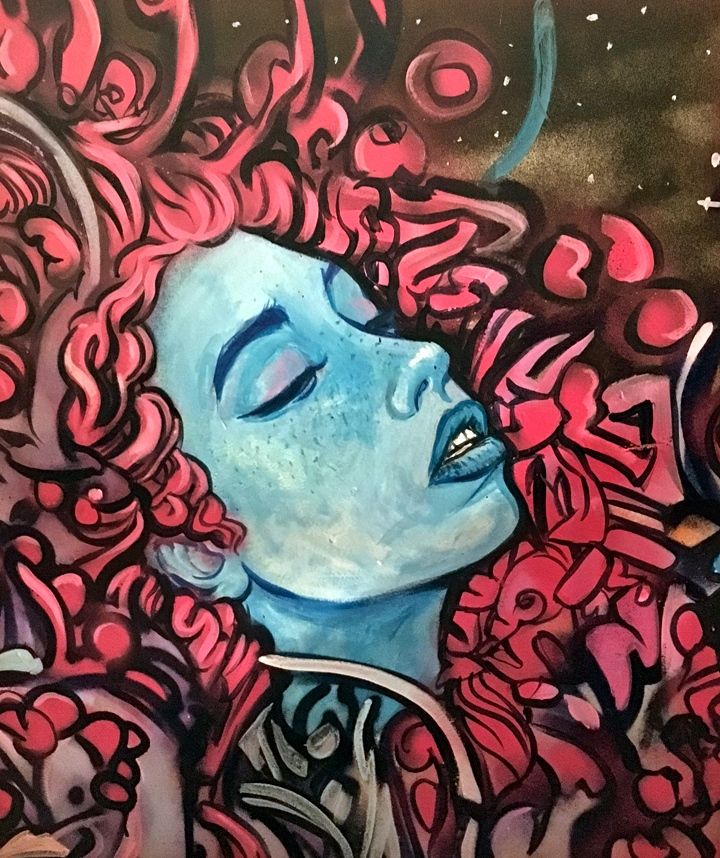 How can folks visit this space, if they are unable to attend the opening event?
They can contact me or one of the other curators — Sean Sullivan or Harris Lobel.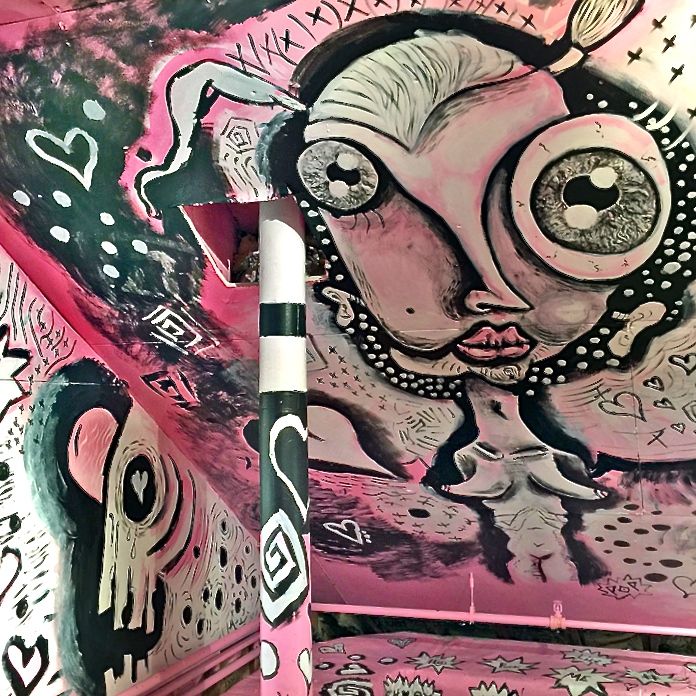 That sounds great! Good luck with it all.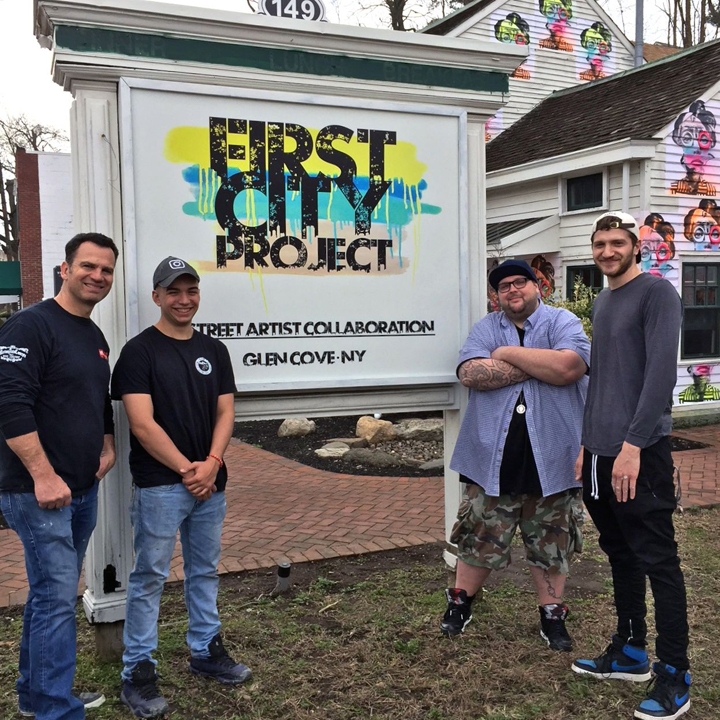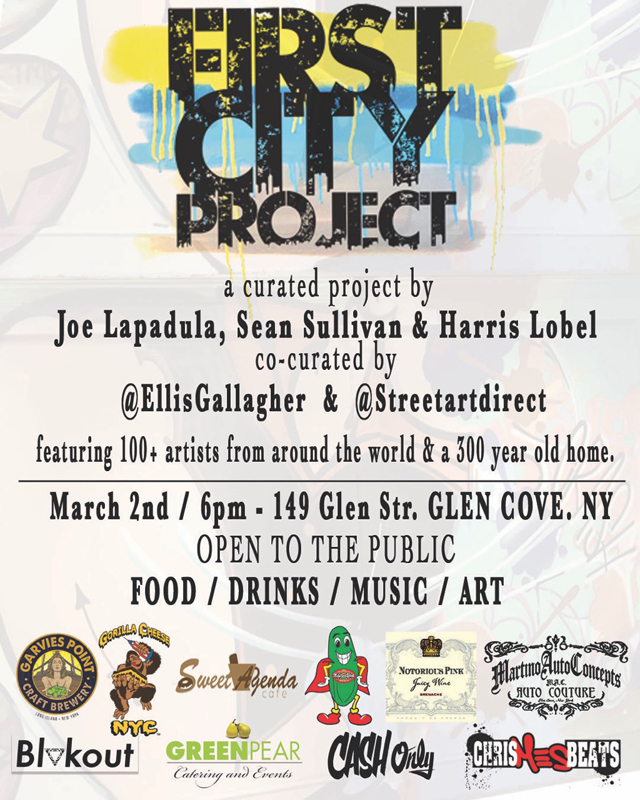 Images
1 Dain
3 Karen Bystedt and Joe Mac LaPadula
4 Rocko
5 Dom
8  Joe LaPadula, Brandon Aviles, Sean Sullivan and Harris Lobel (left to right)
Photo credits: 1-5, 7 & 8 Lois Stavsky; 6 Harris Lobel
{ 6 comments }