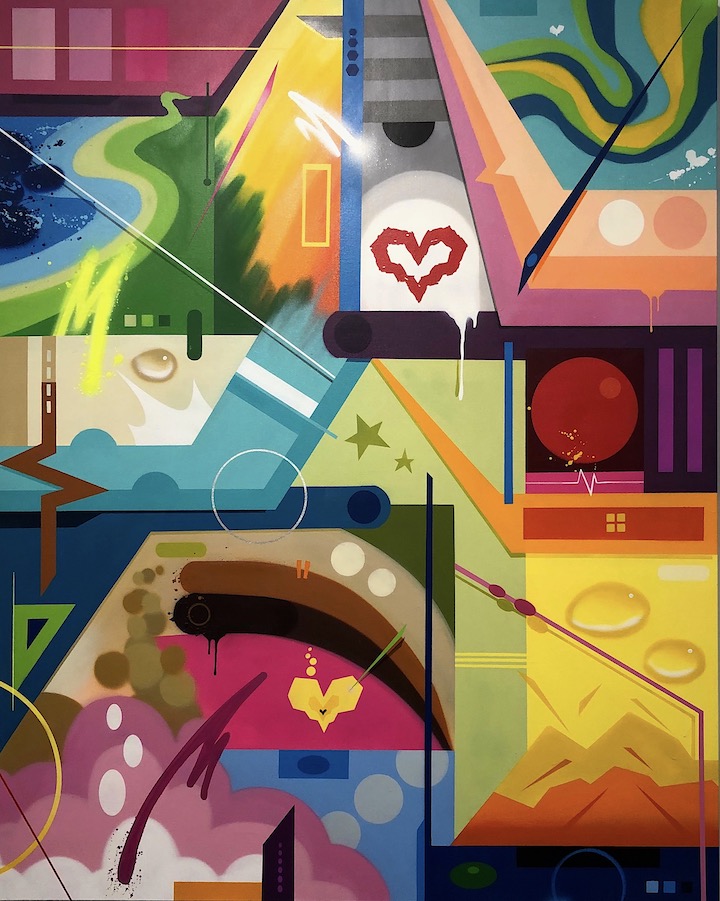 The following guest poet is by Lower East Side-based photographer Ana Candelaria:
Curated by Fernando "Ski" Romero, Here & Now honors the works of Bronx graffiti legends Tats Cru a.k.a The Mural Kings and the legendary John "Crash" Matos "for laying the groundwork for so many other aspiring artists and helping establish Graffiti for the true art form that it is." Also featured alongside Tats Cru and Crash are the works of Daze, Nick Walker, Eric Orr and curator Ski. The exhibition continues through January 12 at Pop International, 195 Bowery at Spring Street.
The image feature above, Dreams Don't Die, was fashioned by Bio Tats Cru with spray paint, markers and ink on canvas. Several more images follow:
Nicer Tats Cru, The Mattress, Acrylic and spray paint on canvas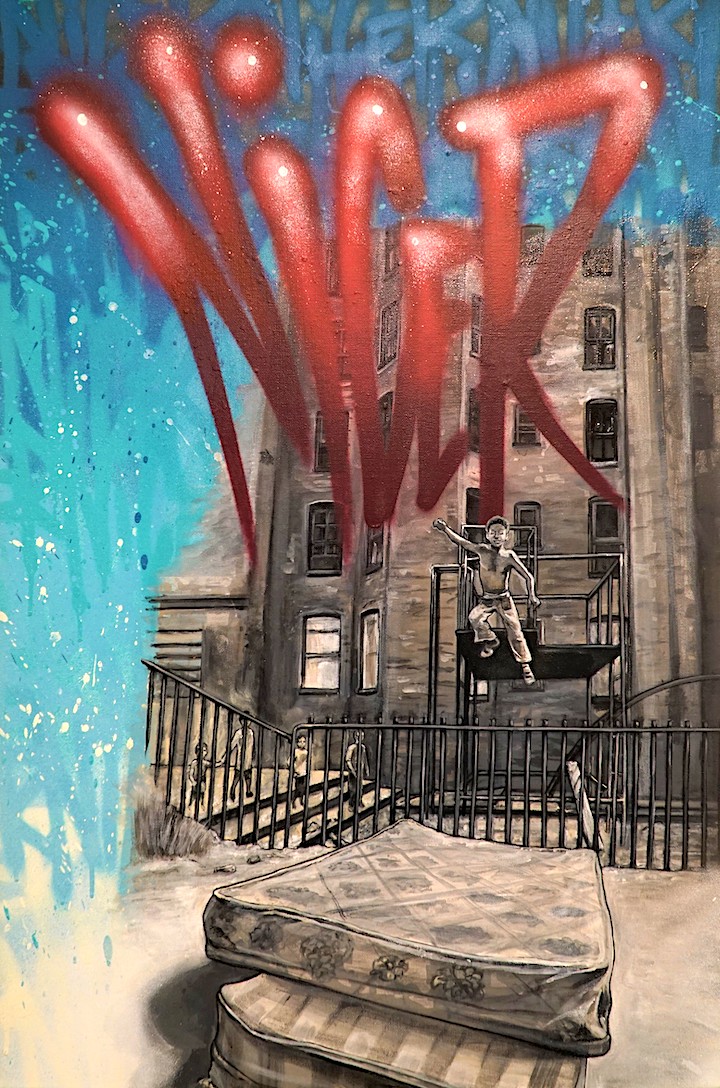 BG 183 Tats Cru, The Night That Never Sleeps, Mixed media on canvas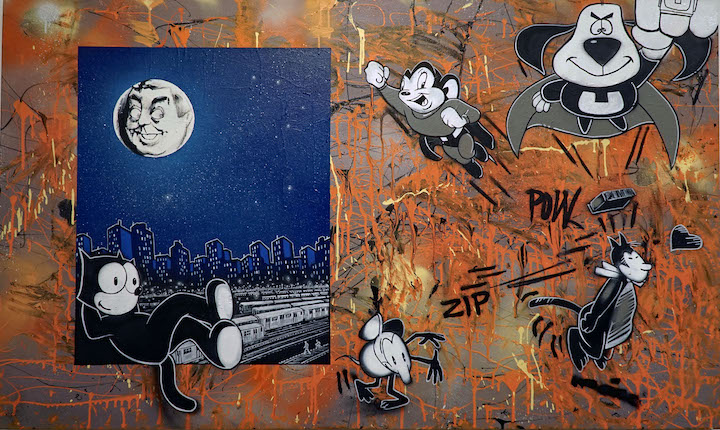 Crash, Silver Color Swatch, Spray paint on canvas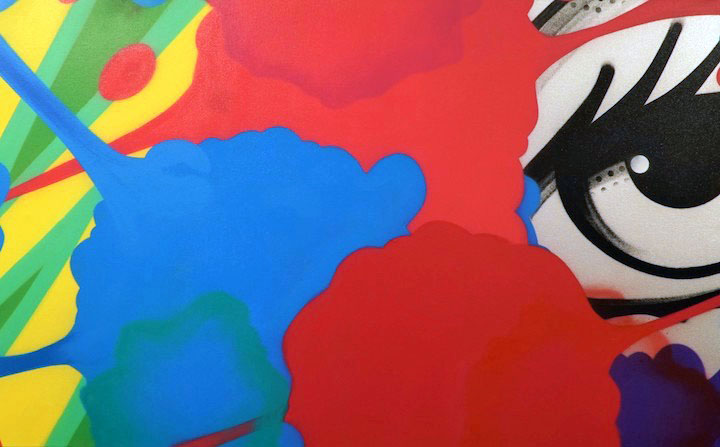 Daze, The Dark Night, Oil, acrylic, spray paint on canvas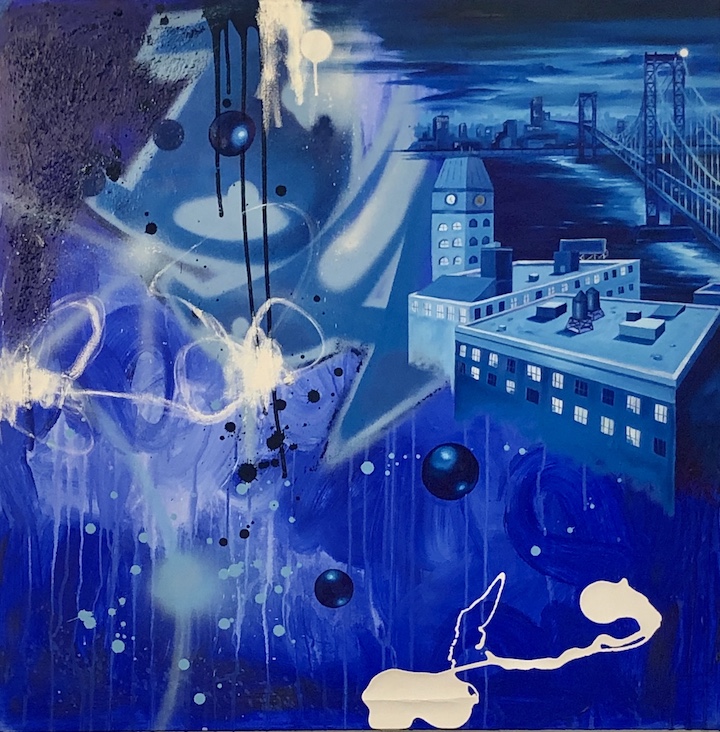 Nick Walker, RGB Supreme, Mixed media on canvas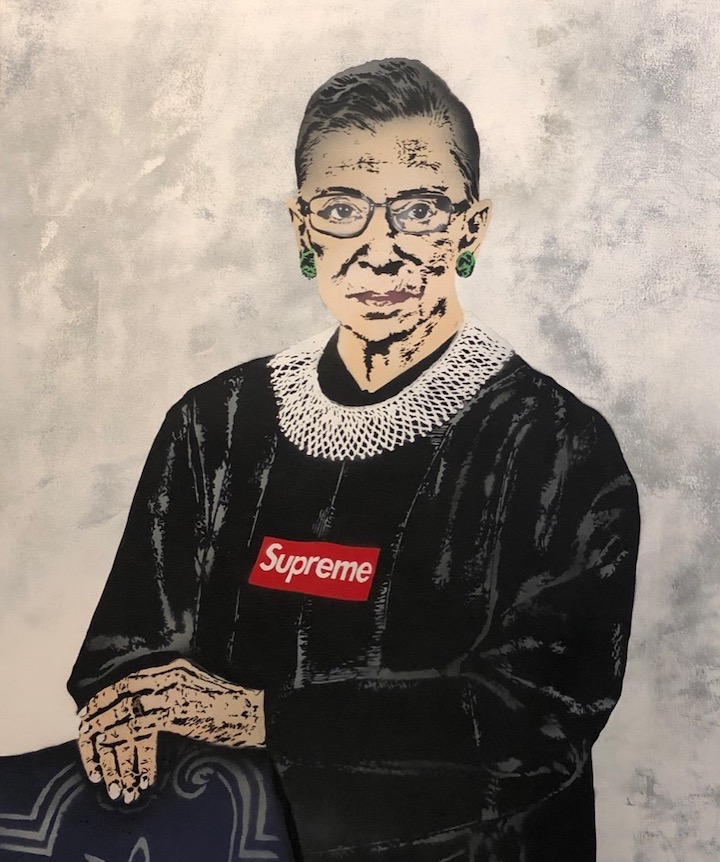 Eric Orr, Painting, Mixed media on canvas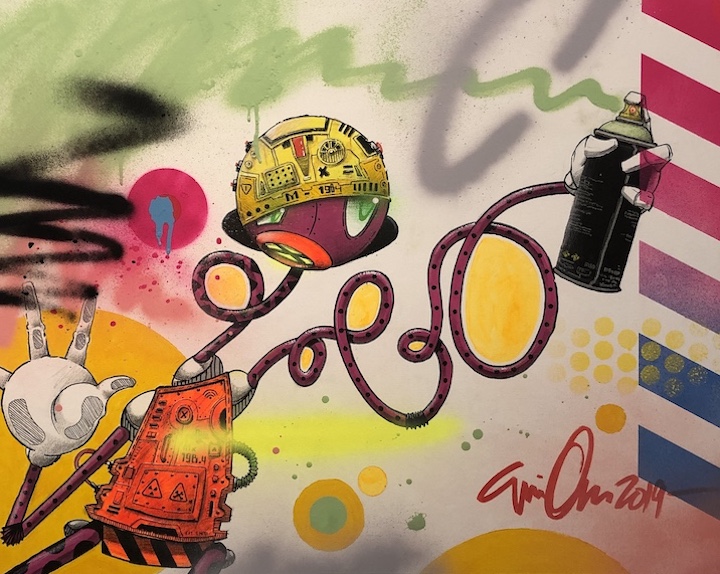 Fernando "Ski "Romero, Break Up, Mixed media on canvas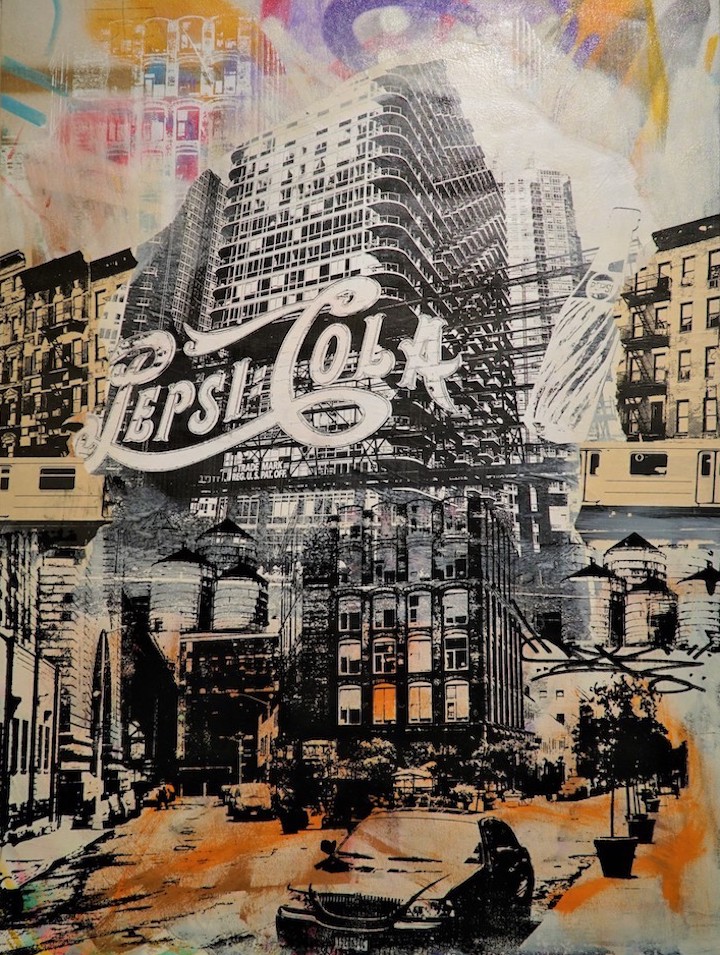 Gallery hours are: Monday through Saturday 10:00am to 7:00pm; Sunday 11:00am to 6:00pm or by appointment 212.533.4262.
Photos of artworks:  2-4, 7 & 8 Ana Candelaria; 1, 5 & 6 Lois Stavsky
{ 0 comments }