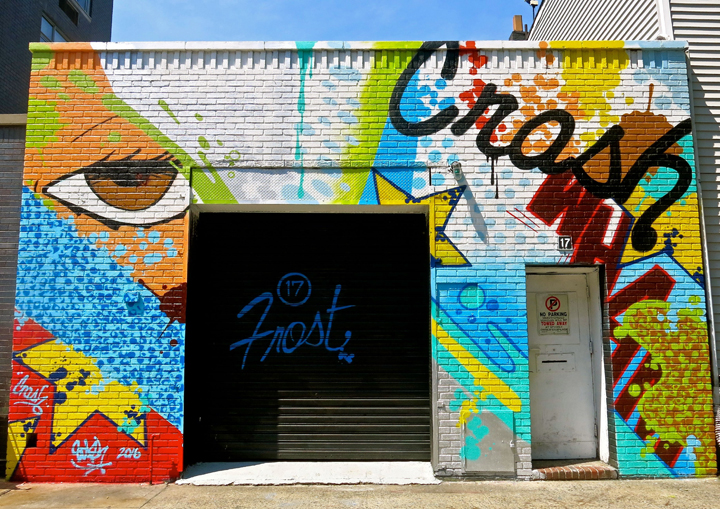 Splendidly curated by Ellis Gallagher, Collaborations features selected works by Crash fashioned collaboratively with both local and global artists. The mural pictured above was painted by Crash in collaboration with Stash. What follows is a sampling of works — representing the diverse range of collaborative styles and sensibilities — inside the gallery at 17 Frost Street in Williamsburg:
Crash with Nick Walker and Bio, Tats Cru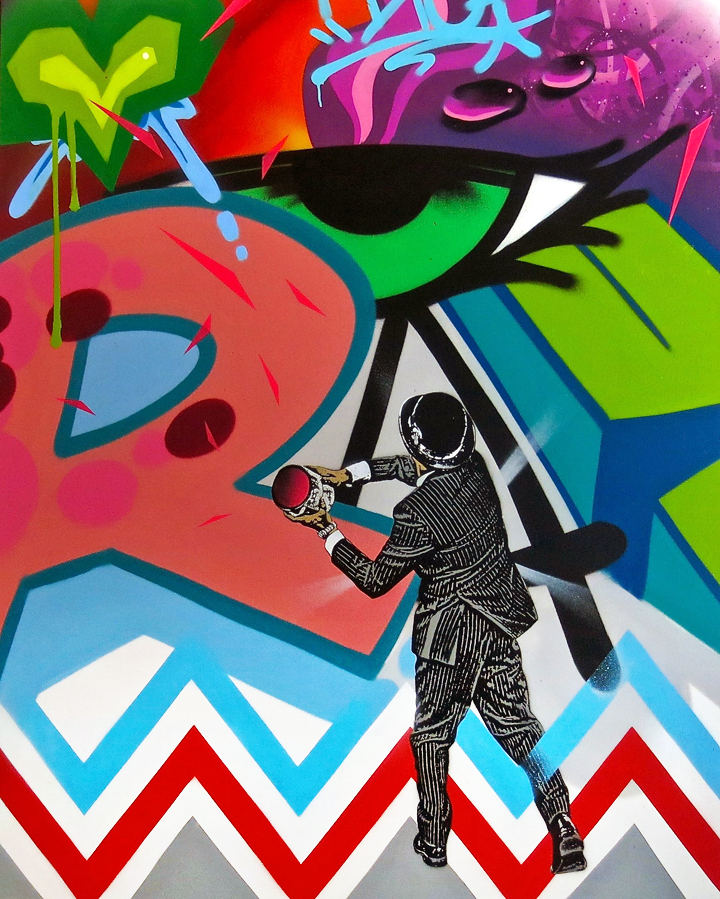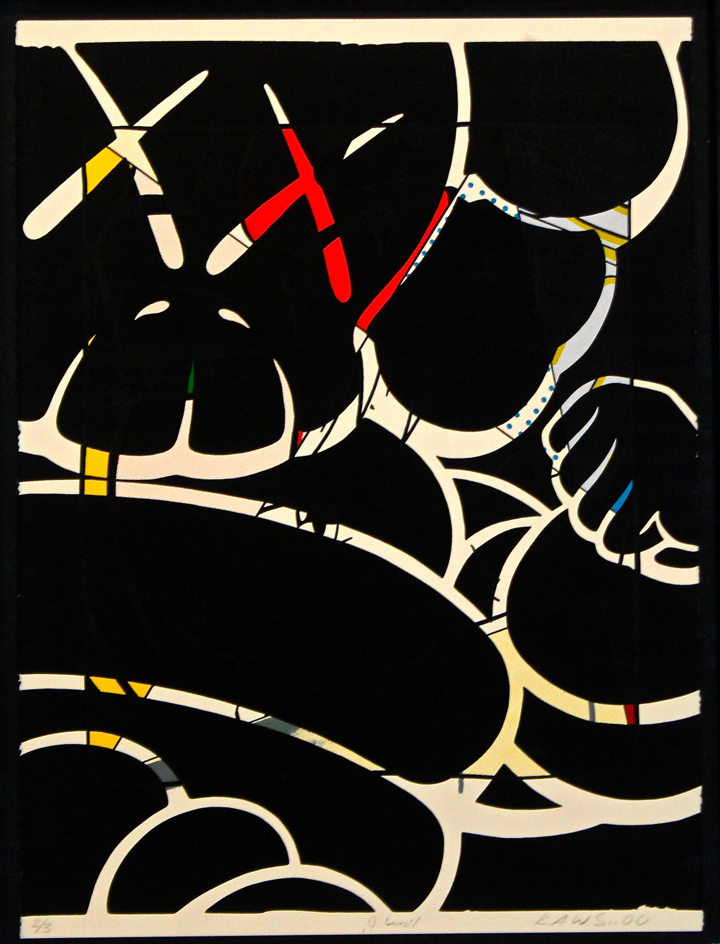 Crash with Remi Rough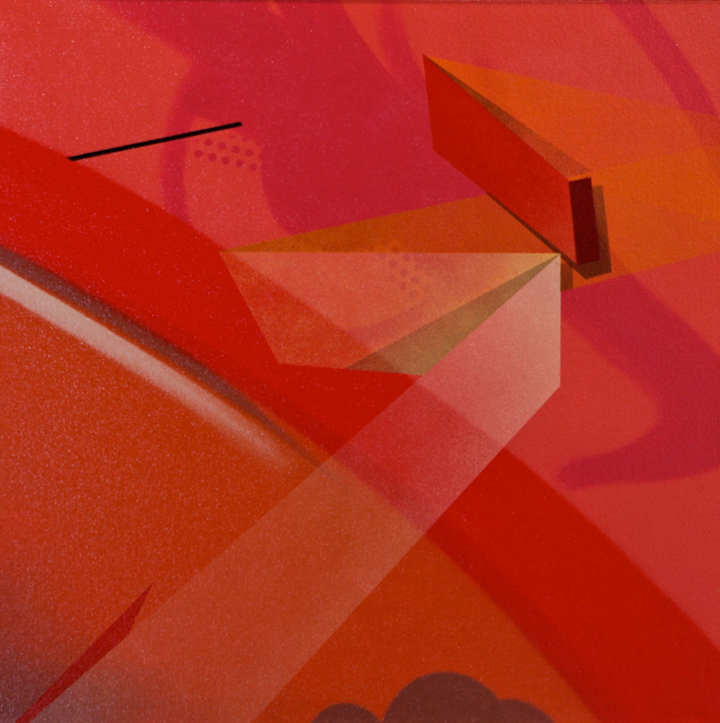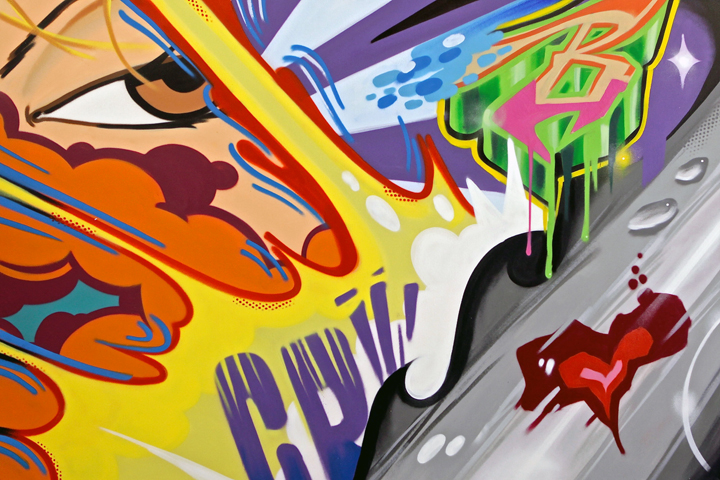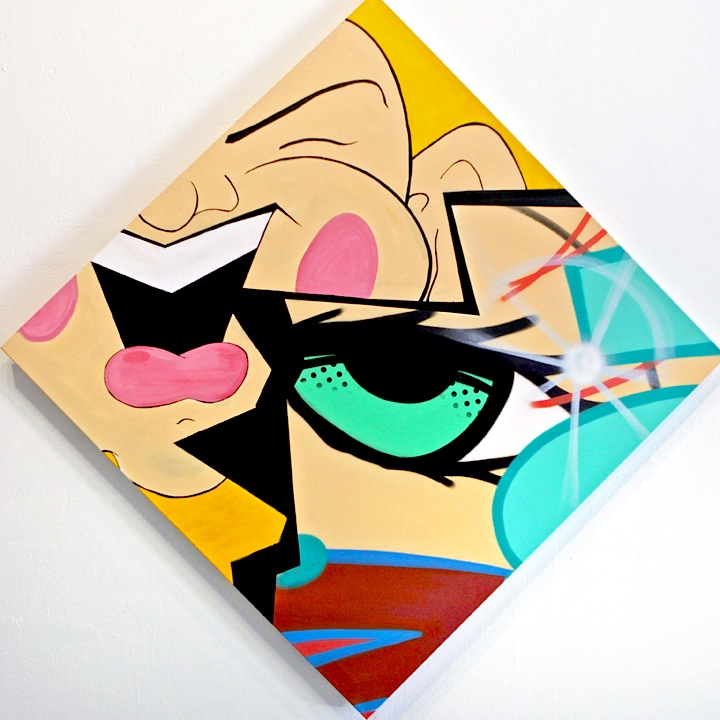 Crash with James Choules aka She One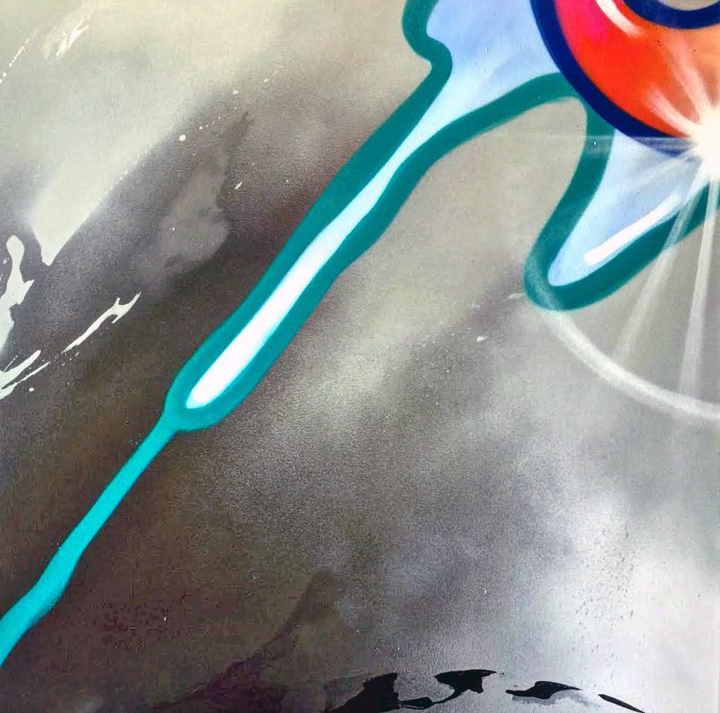 Collaborations remains on exhibit through June 26 at 17 Frost by appointment only.
Photo credits: 1 & 7 Lois Stavsky; 2, 4, 5 & 6 City-as-School intern Sol Raxlen and 3 Tara Murray

Note: Hailed in a range of media from the Huffington Post to the New York Times, our Street Art NYC App is now available for Android devices here.