The following post is by Houda Lazrak, a contributor to StreetArtNYC and recent graduate of NYU's Masters Program in Museum Studies
Urban Art Legends, by the renowned graffiti writer, photographer, curator and author Alan Ket aka KET, presents 39 engaging profiles of key urban artists, along with photos of their significant works.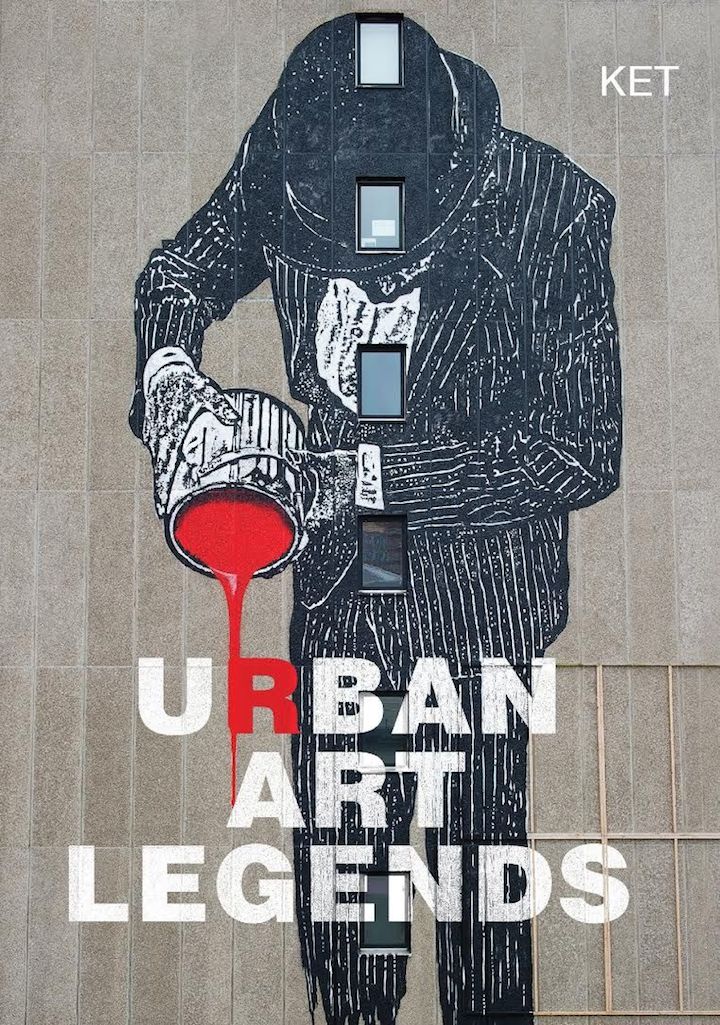 After a concise and informative introduction, in which he terms urban art as "this other art world," KET introduces his readers to such pioneering and influential artists as ATOME, Futura, JON ONE, Lady Pink, Mode 2, Os Gemeos and Saber. Included in the artist profiles are: essential career highlights, defining artistic features, style evolutions, crew associations and specific creative projects, along with the artists' engagement with the fine art world.
We learn, for example, that in addition to painting train graffiti, DAZE exhibited alongside Basquiat and Haring at NYC's Mudd Club, lectured at universities and designed a train station — with Lee and Crash — in Germany.  Iconic musicians such as Madonna and Eric Clapton have purchased his canvases and numerous museums in the U.S., Germany and the Netherlands have added his paintings to their collections.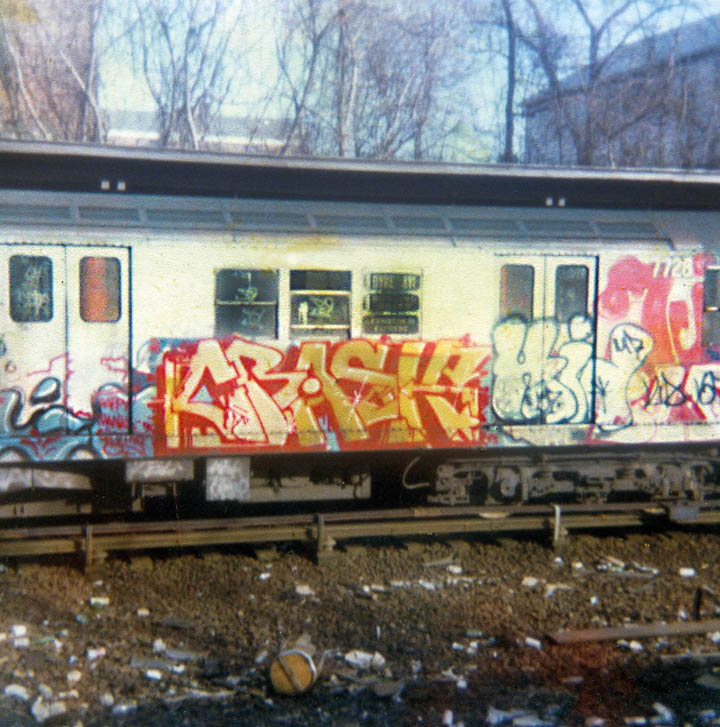 Crash, KET notes, pioneered the graffiti movement's relationship with the gallery world with the exhibit, Graffiti Art Success for America, that he curated at Fashion Moda in 1980. He has since exhibited in museums throughout the world and partnered with a range of companies on varied projects. And he is now, once again, active on the streets.
KET also selects some 20 artists — including Sane Smith, Risk and JON ONE — to whom he awards  "legendary status."  We discover, for example, that Sane Smith was sued for three million dollars for painting a work visible for miles on NYC's Brooklyn Bridge. Risk attains "legendary status" for being the first Los Angeles writer to paint a NYC subway train when he visited in 1978. And KET confers legendary status on Paris-based Harlem native JON ONE for receiving France's premier award, the Legion of Honor, for his contributions to art and culture in France.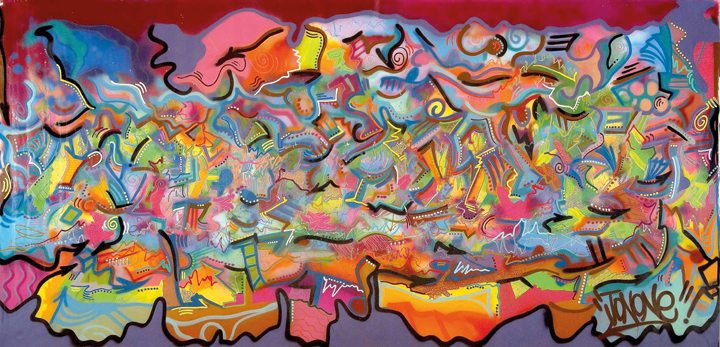 KET also seamlessly links the two worlds of street art and graffiti by telling the stories of individuals — such as Ben Eine and Os Gemeos – who have dual identities as both graffiti writers and street artists.
Urban Art Legends beautifully captures the diversity of artistic practices found in our cities — from subway trains to galleries and back onto the streets. KET's enthusiasm and passion for urban art pervade these pages as he writes that "justice cannot be done to all those incredible talented individuals who have informed and advocated" the urban art movement.
Urban Art Legends certainly comes close, as it offers readers a solid grasp of over three dozen of those individuals who have significantly impacted the urban art scene.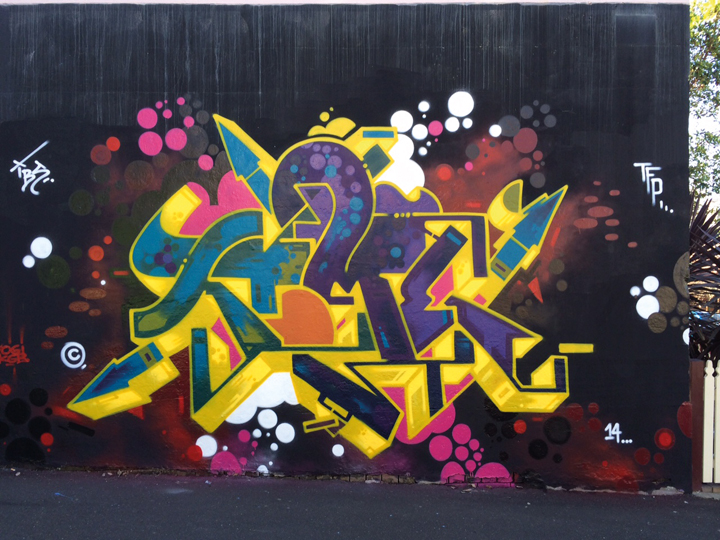 Published in the UK by LOM ART, Urban Art Legends is now available online and in most NYC bookstores.
All images courtesy LOM ART:
1. Book cover, designed by Jamie Keenan; Nick Walker, 2015, Photography by Paul Green
2. CRASH, panel piece on subway train, Bronx, New York, USA, 1980. Photography by Phade
3. JONONE, Le Départ, spray paint and acrylic on canvas, 600 x 300 c.m., 1994, Speerstra Collection
4. ATOME, Sydney, Australia, 2014. Photography by artist