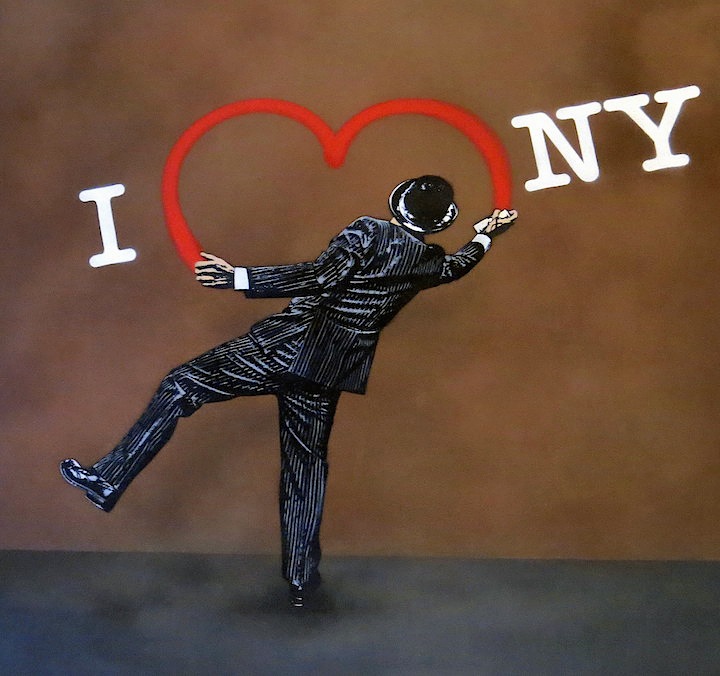 Best-known for his sharply dressed, bowler-hatted vandal, the legendary British stencil artist Nick Walker — the  first ever artist-in-residence at the Quin Hotel — has returned!  Curated by DK Johnston, a series of Walker's new artworks, along with his classic iconic stencil works, remain on view at the Quin through February 18th.  What follows are a few more images of his works on exhibit:
The vandal on 57th Street across from the Quin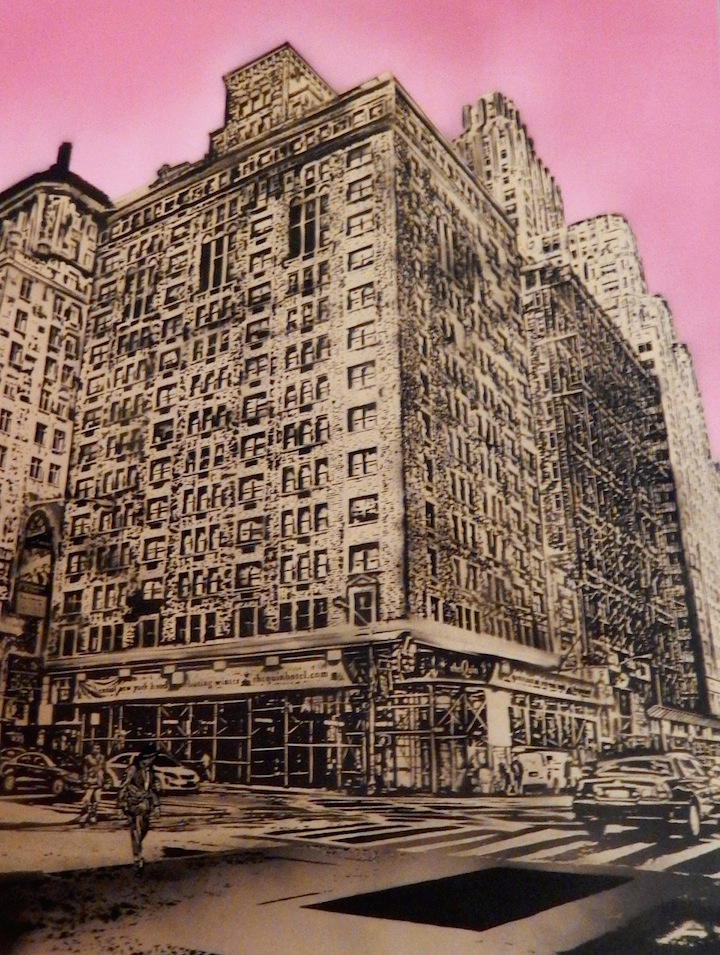 The vandal gets busy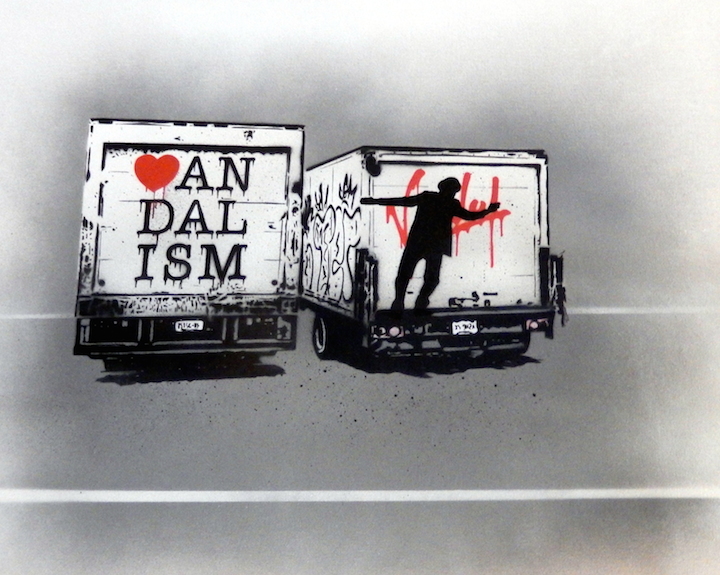 The vandal leaves his mark on a pair of Louboutins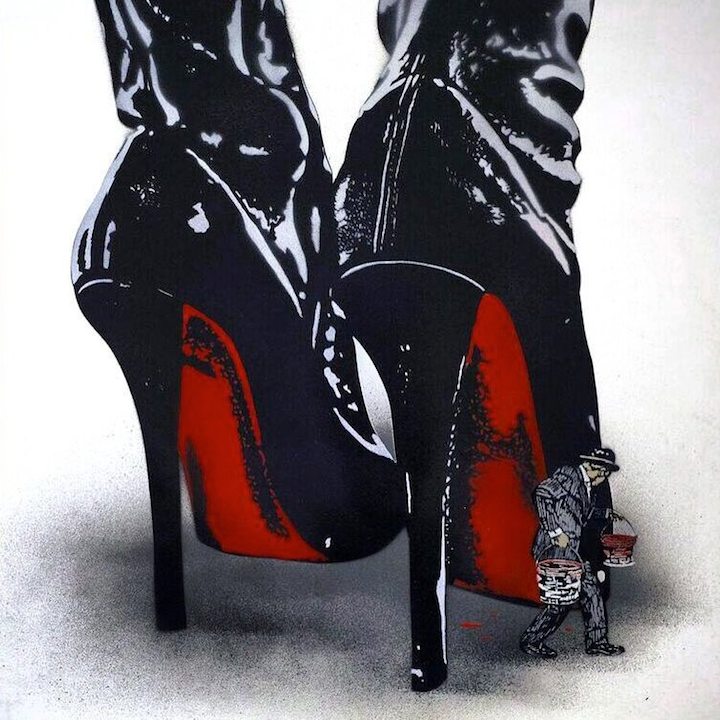 And here are a few of his huge stencil works currently on the streets of Manhattan:
In Chelsea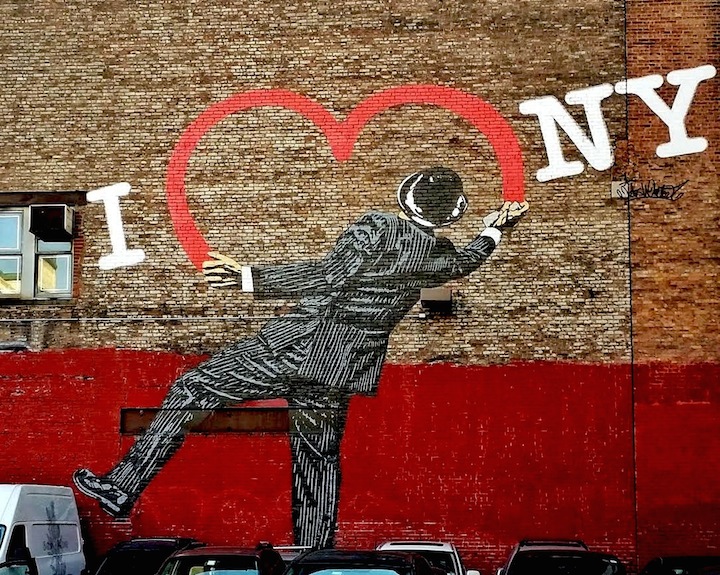 On the Upper East Side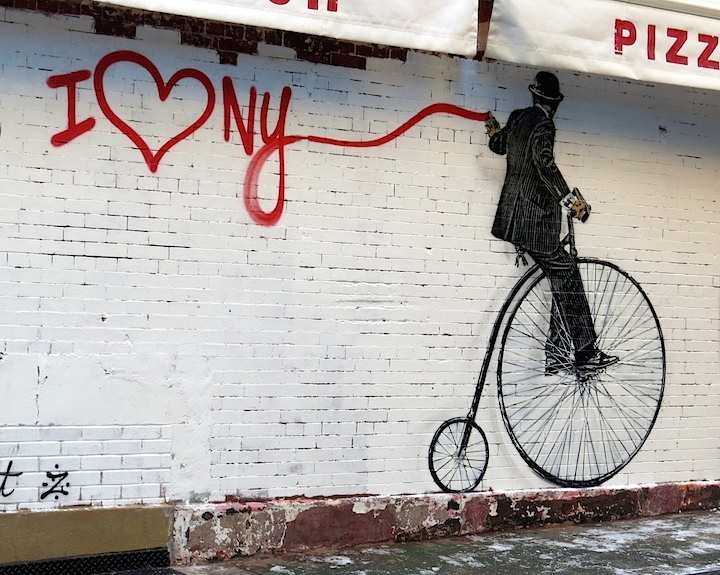 In Little Italy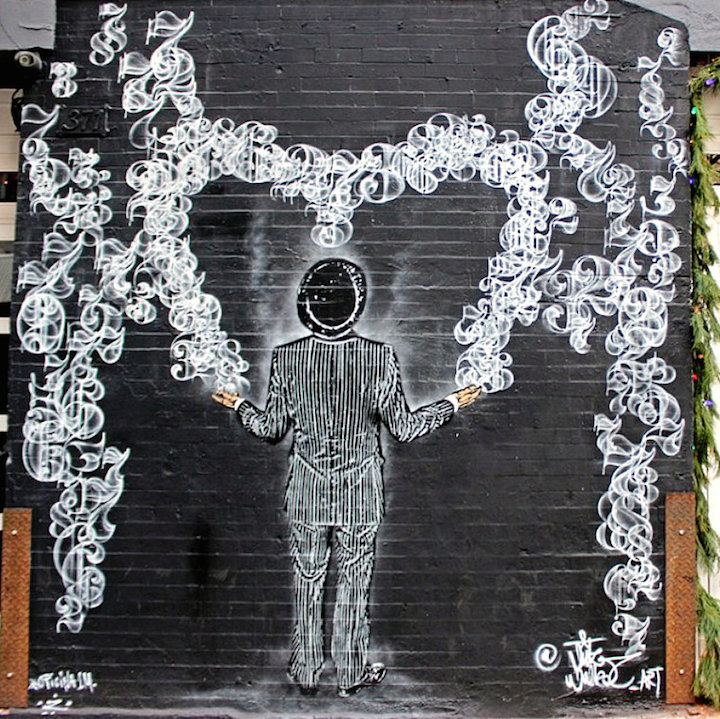 The Quin Hotel is located at 101 West 57th Street at Sixth Avenue.
Photos: 1 & 6 Lois Stavsky; 2 & 3 Sara Mozeson; 4 courtesy DK Johnston and 5 & 7 Tara Murray