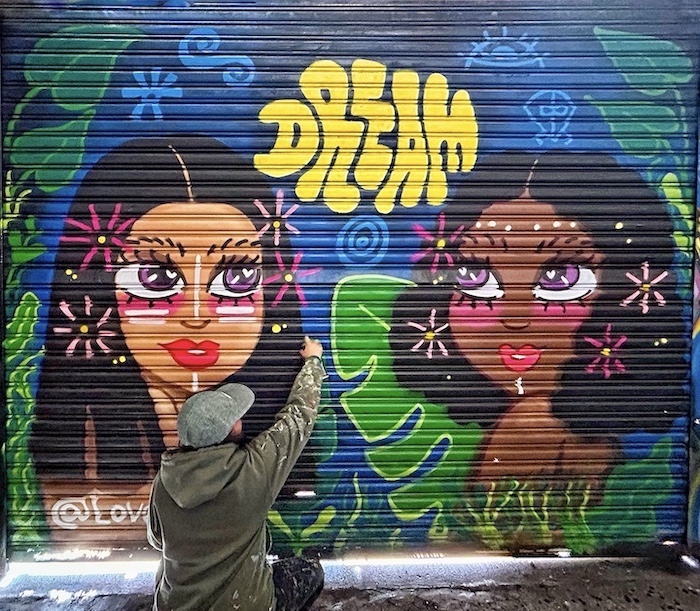 Celebrating 50 years of women spraypainting NYC, the NYC Graffiti Women's Festival brought flavor and flair to Hunts Point's performance and event venue, Bronxlandia, and its surroundings earlier this month. While visiting the site, I had the opportunity to speak to Bronx-based artist, curator and arts educator Lady K Fever who – along with Bronxlandia owner Majora Carter – spearheaded the event.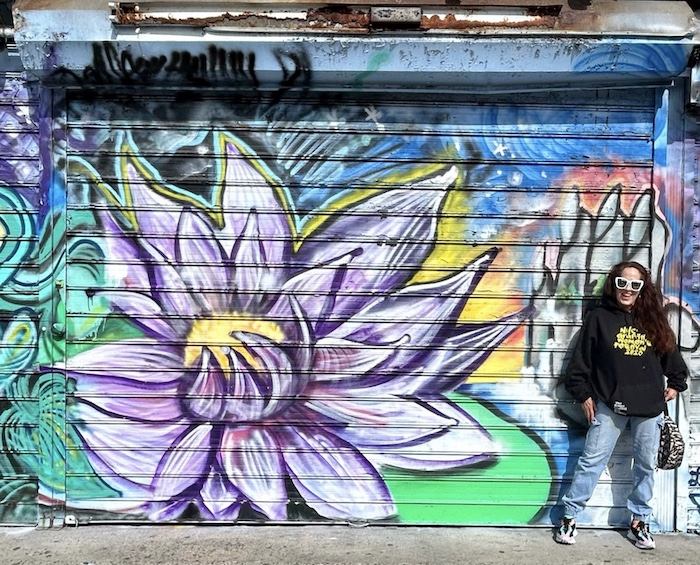 Can you tell us a bit of the backstory? How did this event come to be?
I had painted a mural earlier this year at Bronxlandia, and when its owner, Majora Carter — who's very supportive of the arts — offered the space to me to curate, I came up with the idea of inviting women to paint this spot and its neighboring gates in honor of hip-hop's 50th anniversary.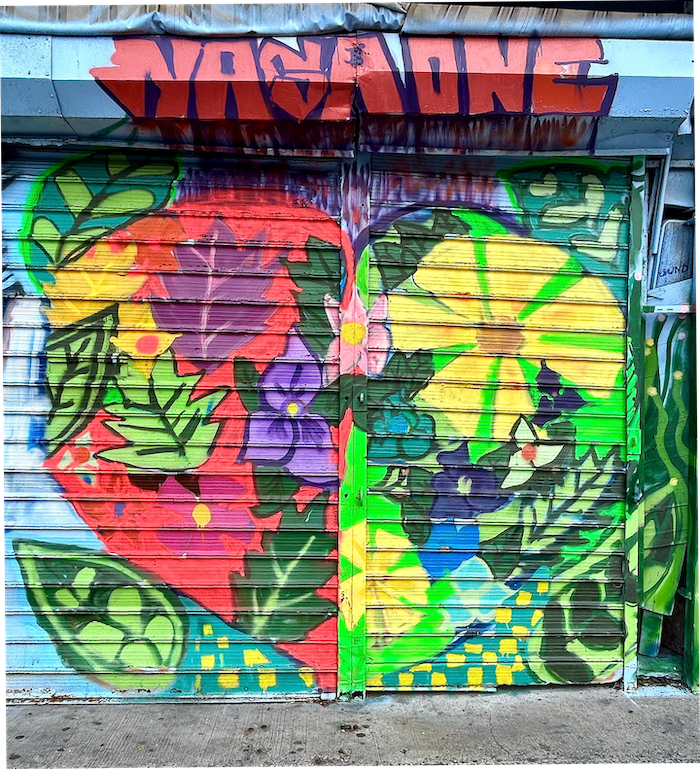 And what was the festival's particular mission?
We wanted to reflect and enhance the flavor of the neighborhood, while honoring hip-hop. We also wanted to provide a space for women artists to come together with the community and celebrate one another. This festival was somewhat of a fusion and an extension of two of my previous projects: The Bronx Graffiti Art Gallery and Her Story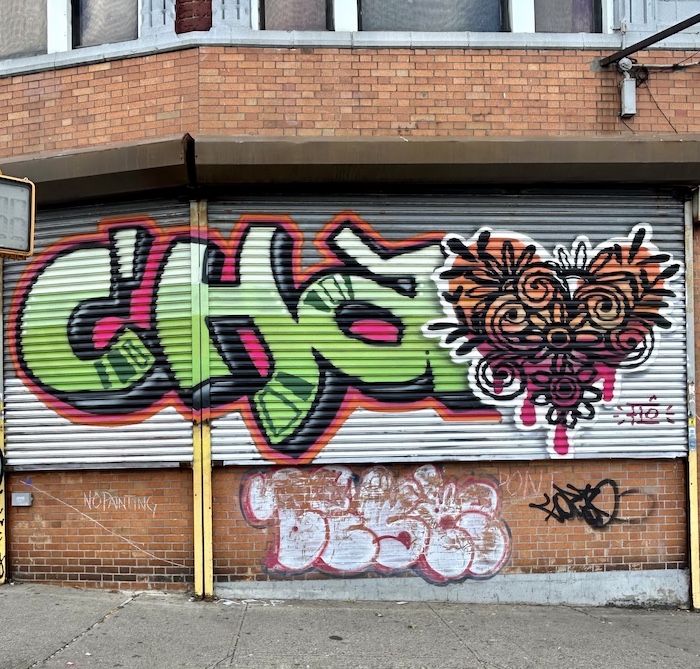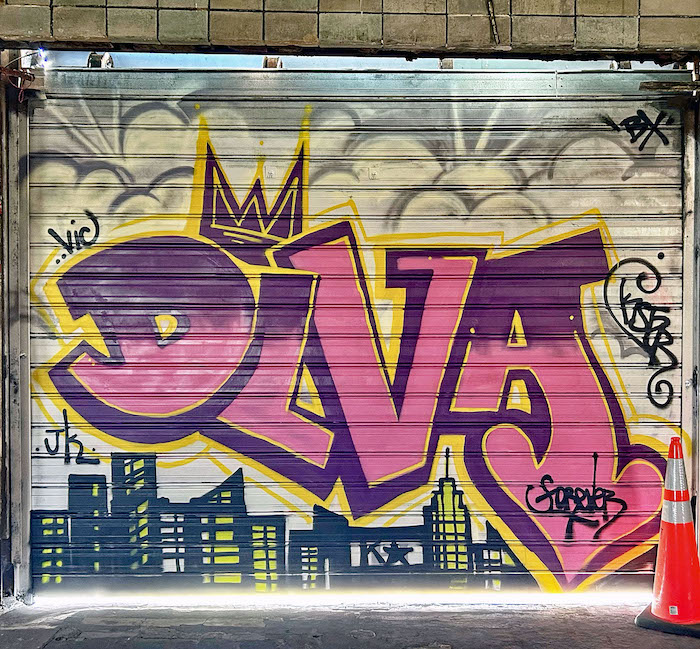 What were some of the challenges you faced in seeing the event through?
The cost of insurance — especially when it involves graffiti and hip-hop — was a major business concern. Other challenges included: finding several additional nearby spaces; painting on shutters and gates, as those were our primary surfaces, and securing funding to pay for essential supplies. We are extremely grateful t0 Peter and JP at Burton NYC and to Low Brow Paint & Supply for coming through.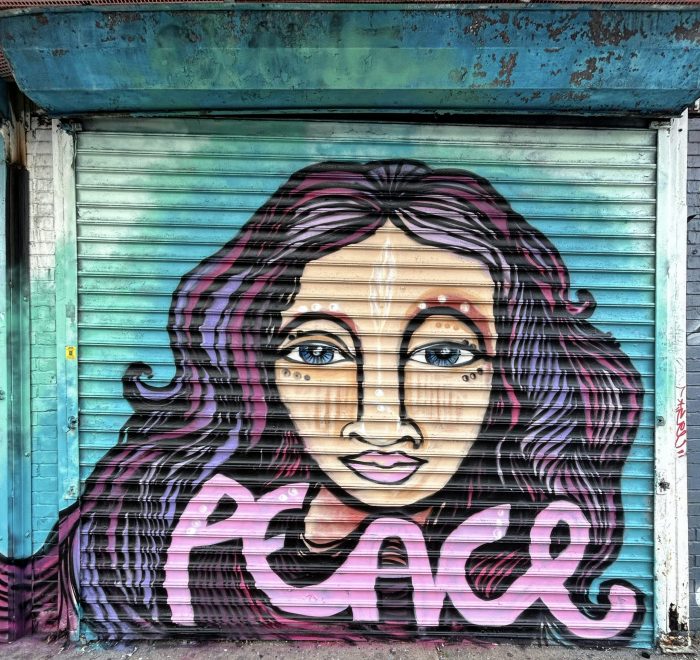 How did the event go? What was the day like?
It was wonderful. There was so much positive energy. Dozens of folks of all ages came through and hung out. We had great female deejays and spontaneous breakdancing. There was a wonderful group of volunteers and delicious food. And Bronx-native Mrs. had the opportunity to make her mark on the roof!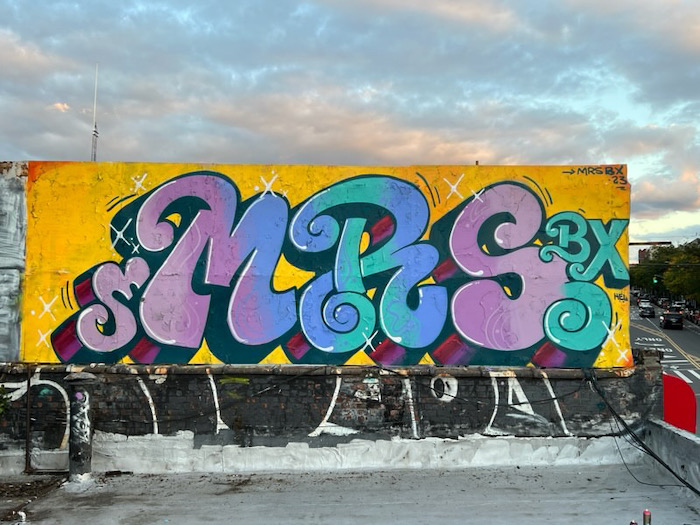 And what's ahead for you?
Along with Andre Trenier, I will be featured in a show next year at Bronx Art Space. I will also be visiting a range of universities as a guest artist. And I'm working on a curriculum and varied educational programs related to graffiti. I don't want the history of women in graffiti to be lost.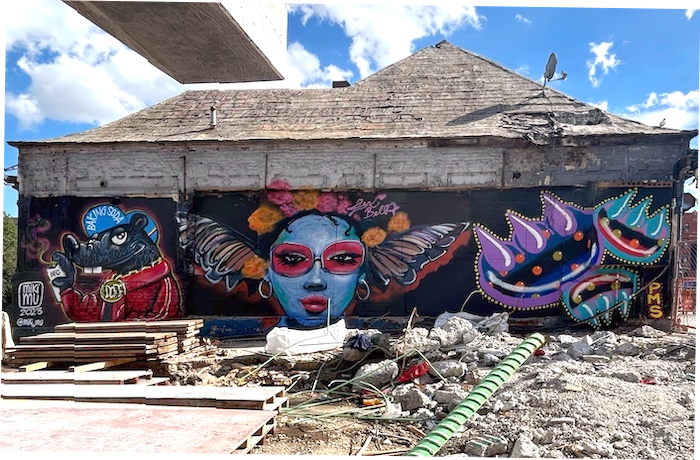 Note:  If you reside in the Tri-state area, you can win a Burton snowboard, a selection of street art books and more from Low Brow, when you enter the 2023 Art Raffle to support the arts and education. You can either submit artwork on a custom art template with a $20 entry fee or purchase a raffle ticket for $30. Email NYCgraffitiwomenfestival@gmail.com for more information on how to enter. Deadline is Nov 7th 2023.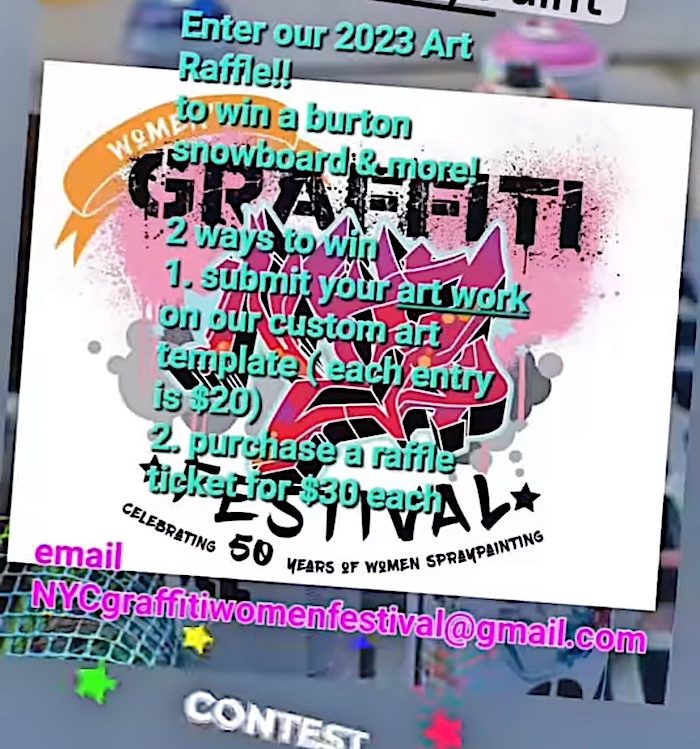 Images:
Photo credits: 1-6 & 8 Lois Stavsky; 7 courtesy Lady K Fever; interview conducted and edited by Lois Stavsky