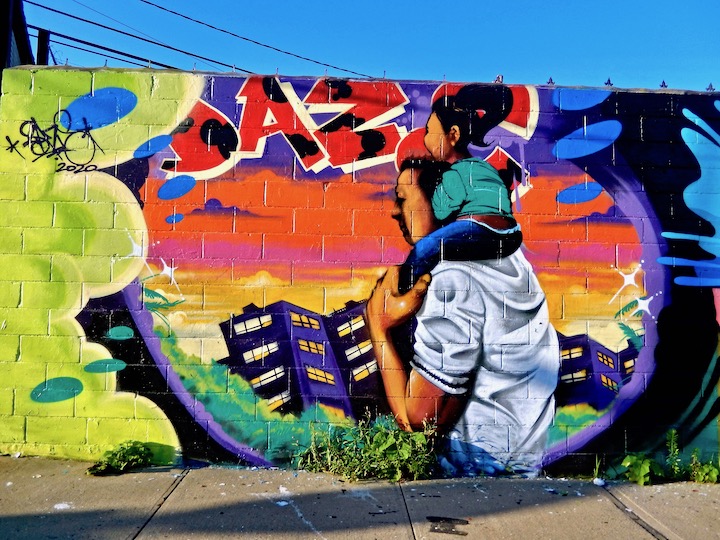 For over a decade Welling Court and its surrounding blocks in Astoria, Queens have been a mecca of street art and graffiti, engaging a widely diverse group of artists, the local community, as well as the the general public.  On our recent visit to Astoria, we were delighted to discover several new murals — curated by Alison C. Wallis —  that have surfaced in these trying times on the walls of one of our favorite street art destinations. The image featured above was fashioned by the legendary Chris "Daze" Ellis. Several more murals — painted over the past few weeks — follow:
Bronx-bred El Souls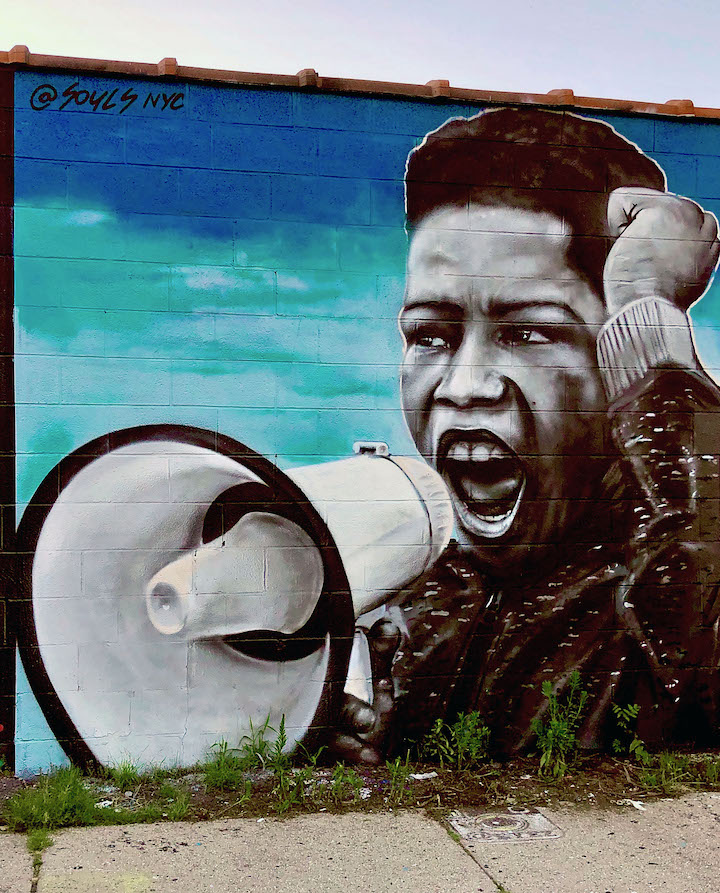 Lady Pink's tribute to George Floyd, Breonna Taylor and many more whose lives should have never been cut short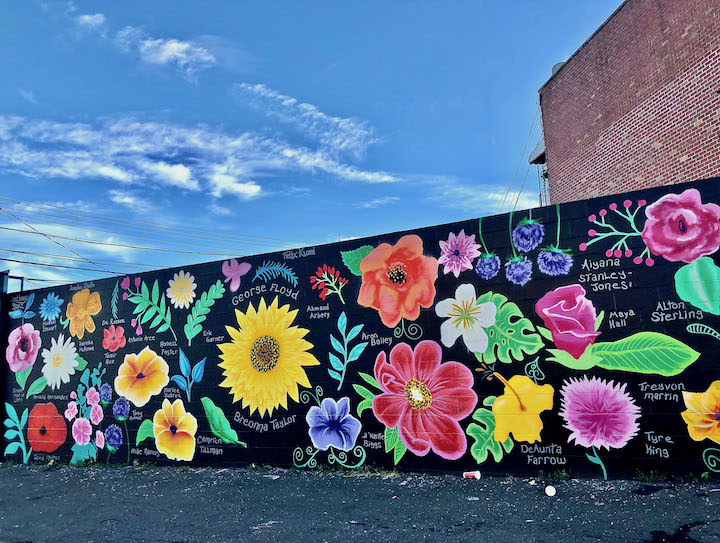 Greg Lamarche aka SP ONE, "Lift Every Voice"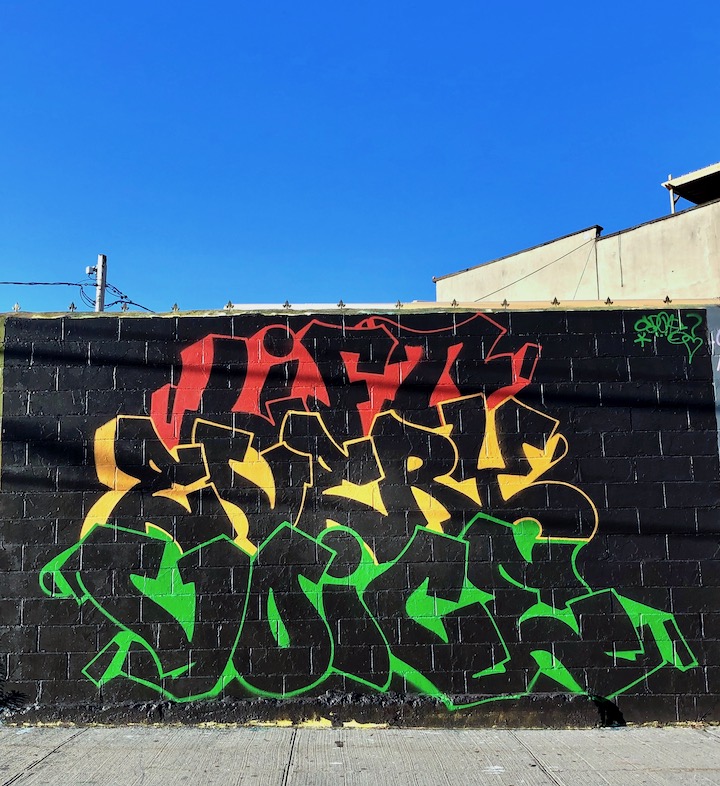 Fumero, "The Glariator" with his name in flames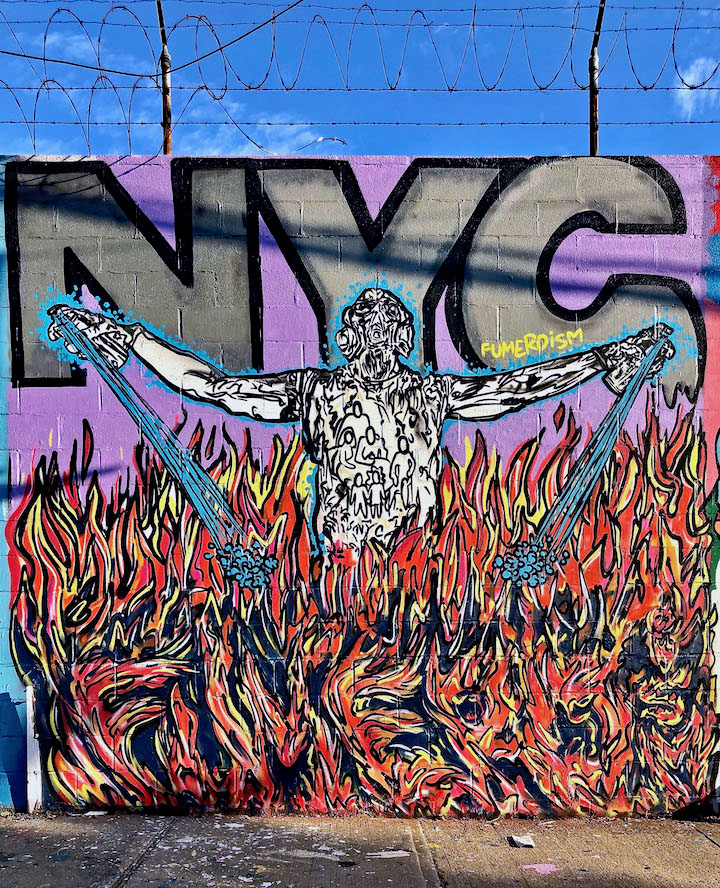 Bronx-based BG 183, Tats Cru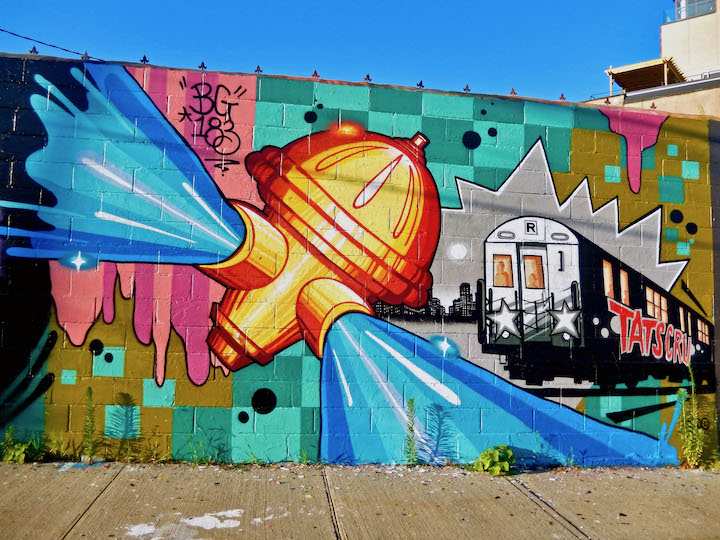 Queen Andrea, Love Always Wins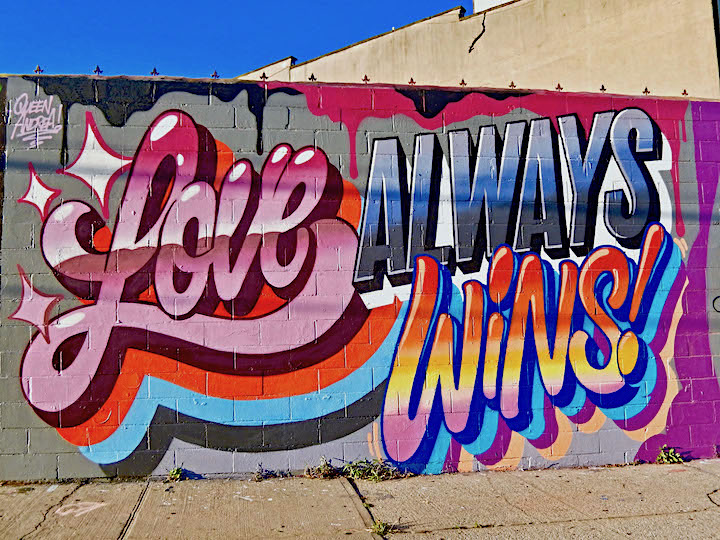 John "Crash" Matos and Joe Iurato with a message of LOVE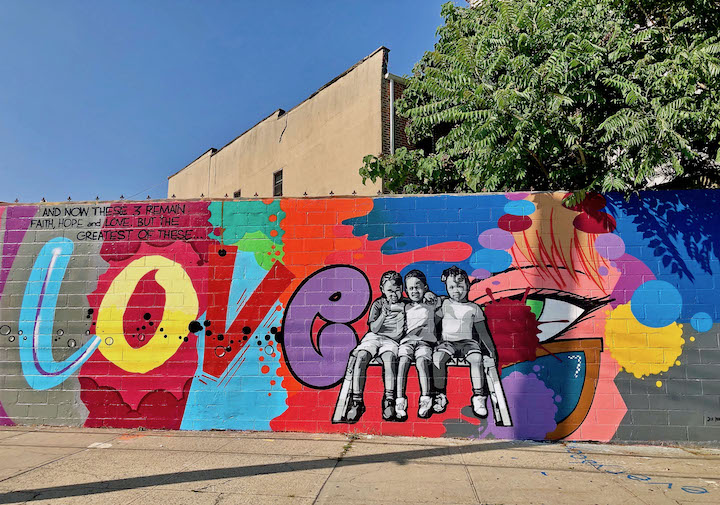 Also among the new works is a mural fashioned by the legendary John Fekner, to be captured when the sun cooperates!
Photo credits: 1, 6 & 7 Sara Ching Mozeson; 2 – 5 & 8 Lois Stavsky