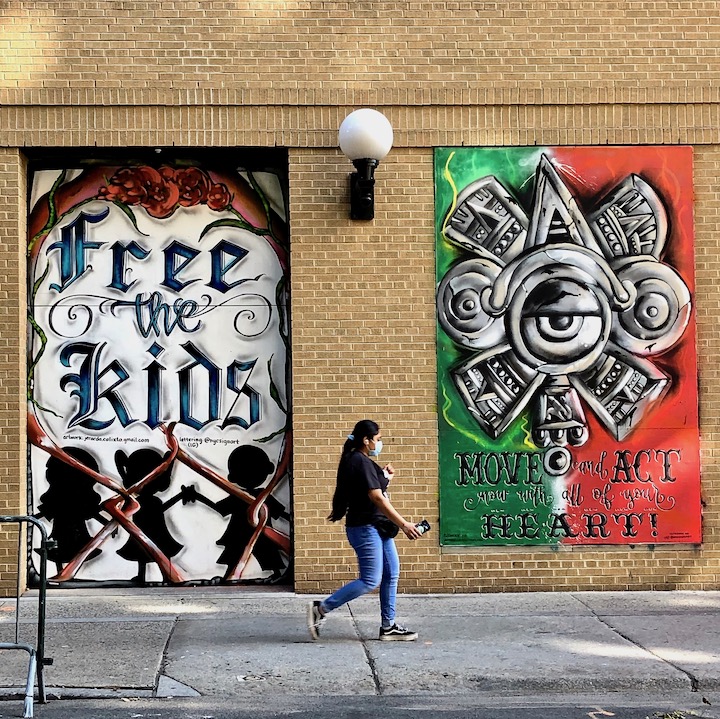 While many of the boards in Soho continue to be dismantled, the ones that remain continue to intrigue. And, happily, new ones surface — largely by artists who generally work in their studios — addressing a range of issues from systemic racism to transphobia. The socially-driven artworks featured above were fashioned  a few weeks back by Brooklyn-based artist Jerardo Calixto in collaboration with Sofi ✍ Signs. Several more images captured earlier this week — several in progress — follow:
NYC-based Fabio Esteban with a message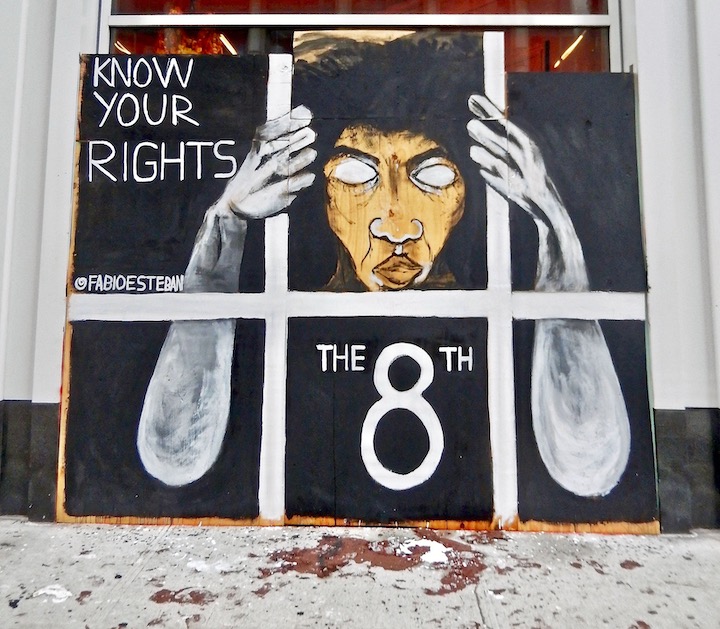 NYC-based Brendan T Mcnally takes a brief break from "Break Free" in progress (check out Brendan's Instagram to view the now completed mural and its moving backstory)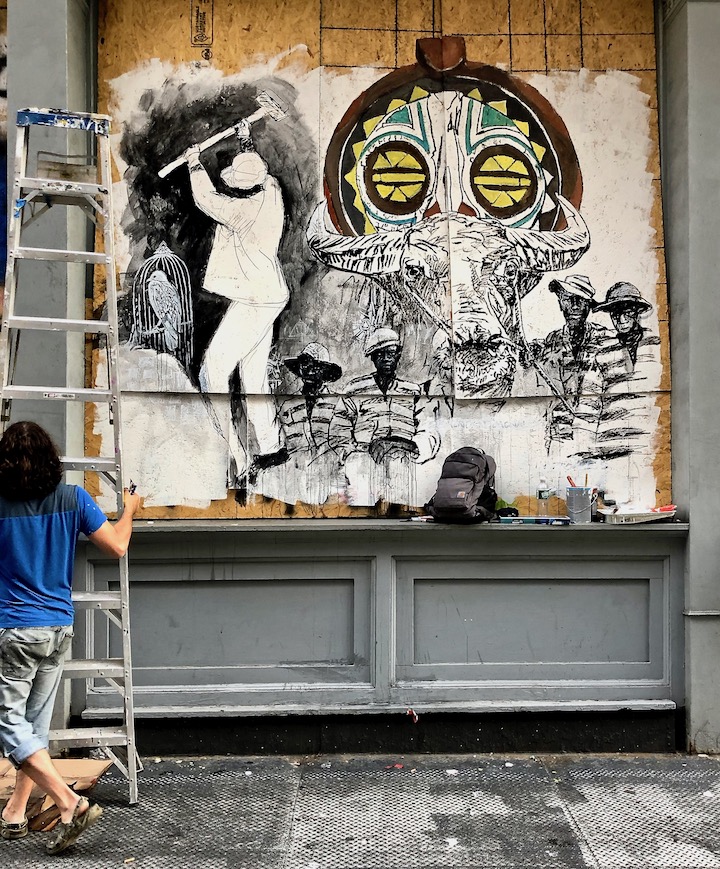 NYC-based, Moscow native Sofia Granovskaia aka Dr Antic to the right of artist/activist Amir Diop — with an important request and reproach re: his missing artwork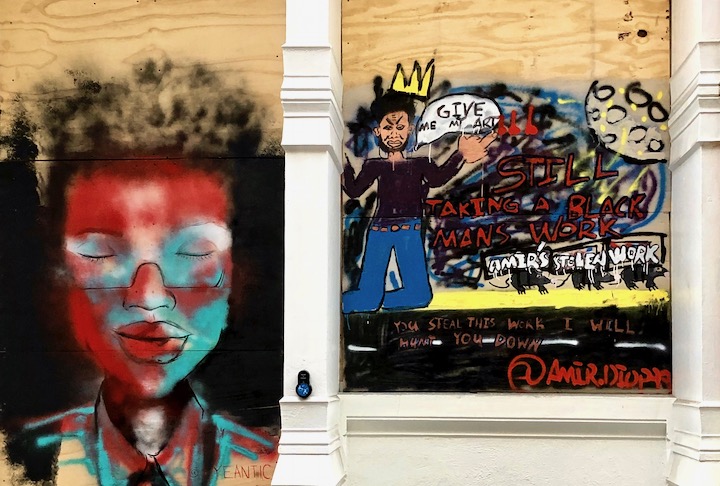 Multidisciplinary artist Matthew Mazur — dedicated to "our Black Trans Brothers and Sisters who were taken from us too soon."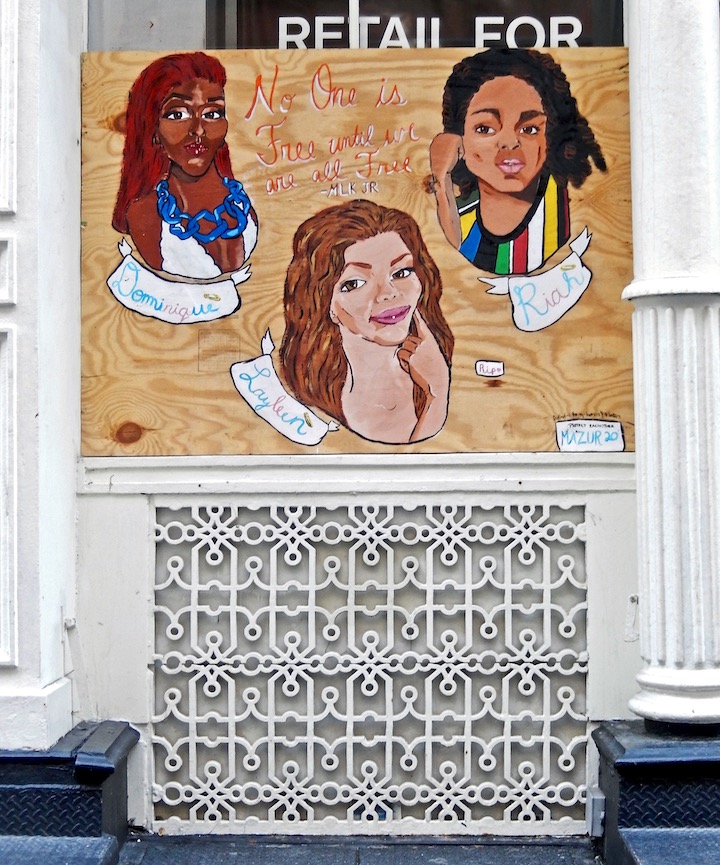 Native Belarus artist Mitya Pisliak at work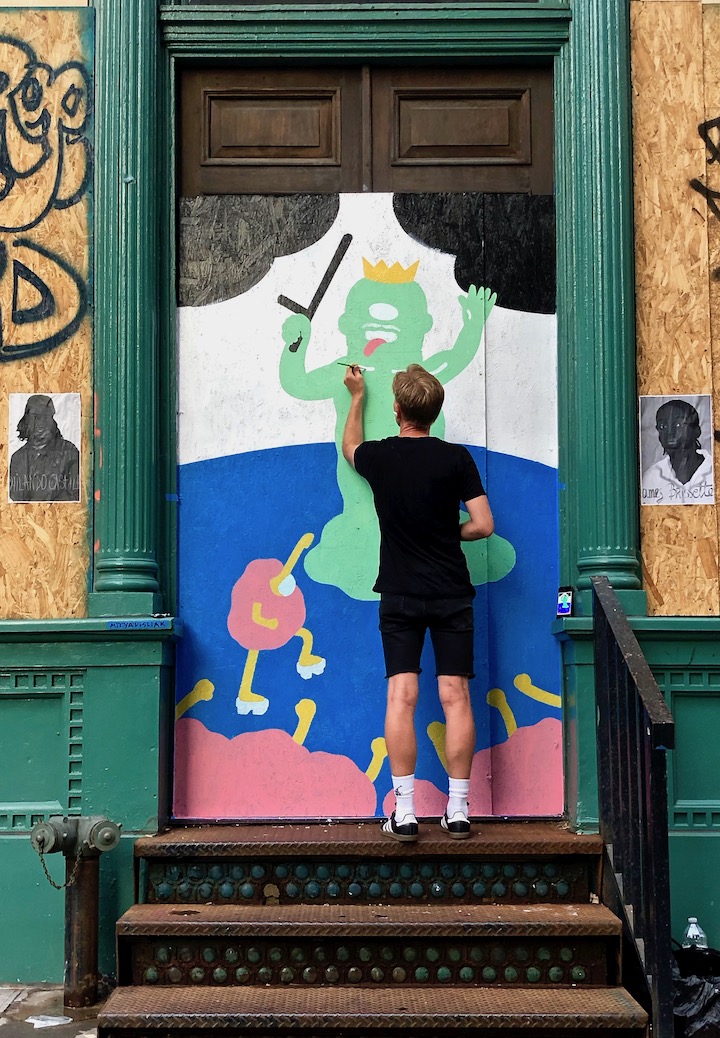 Brooklyn-based, Czechoslovak-born Kamila Zmrzla Otcasek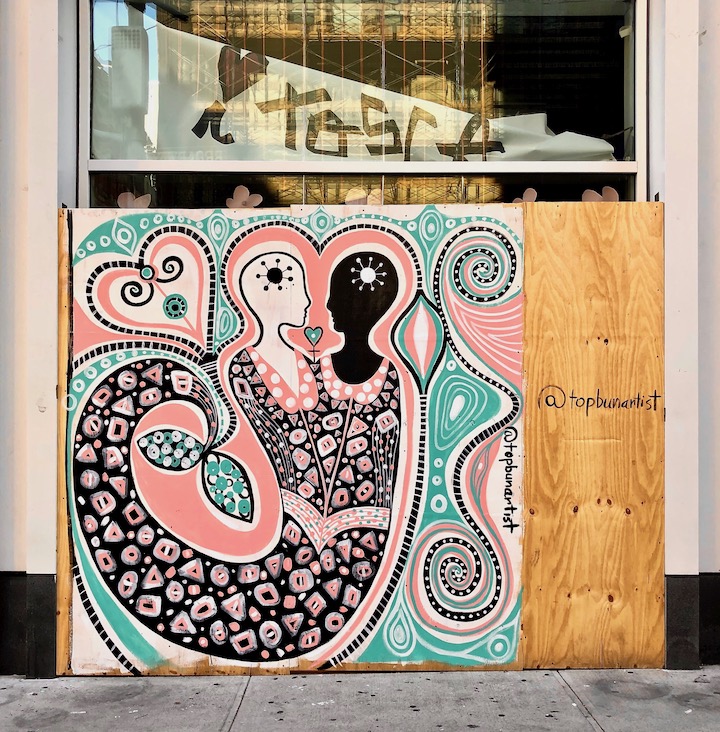 On racism — signed Scott Woods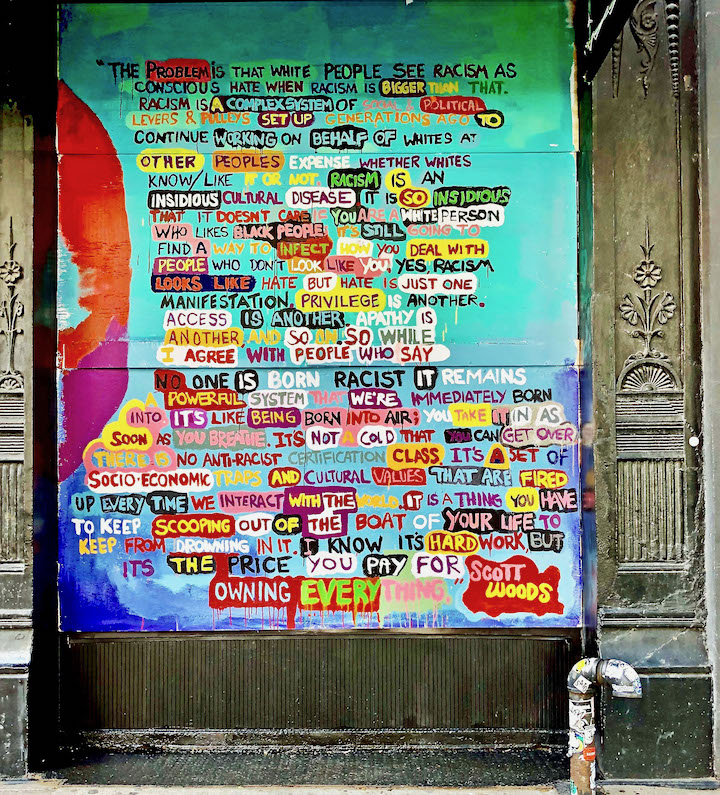 To be continued next week!
Photo credits: 1, 3, 4, 6-8 Lois Stavsky; 2 & 5 Sara Ching Mozeson