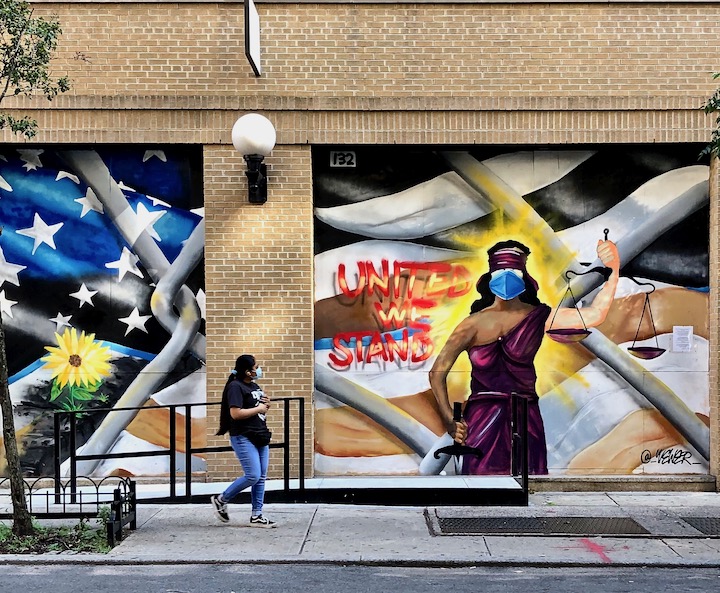 Although dozens of boards that have served as canvases for a diverse range of artworks are no longer part of Soho's visual landscape, the neighborhood remains my current favorite destination for street art. The image featured above was created by the talented, NYC-based writer and painter Gerry Vewer. Several more images — some discovered earlier this week and others captured within the last month — follow:
West Chester, PA-born, NYC-based Maeve Cahill's homage to Black inventors, who've been largely "written out of history"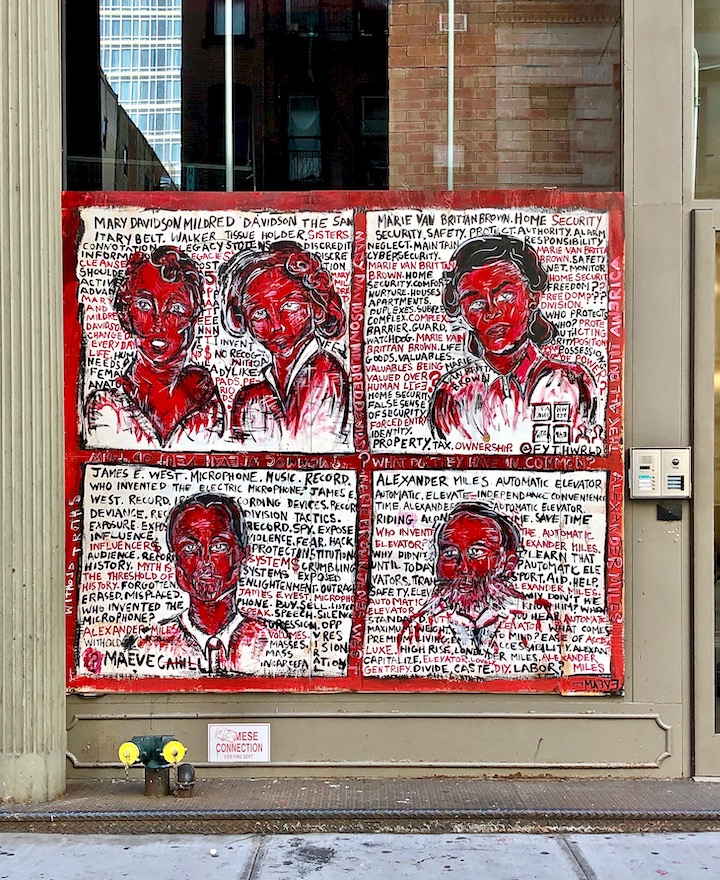 Documentarian Middlemen Doc and NY-based filmmaker and multidisciplinary artist Rochelle Leanne to the left of the widely-posted "Black Lives Matter" image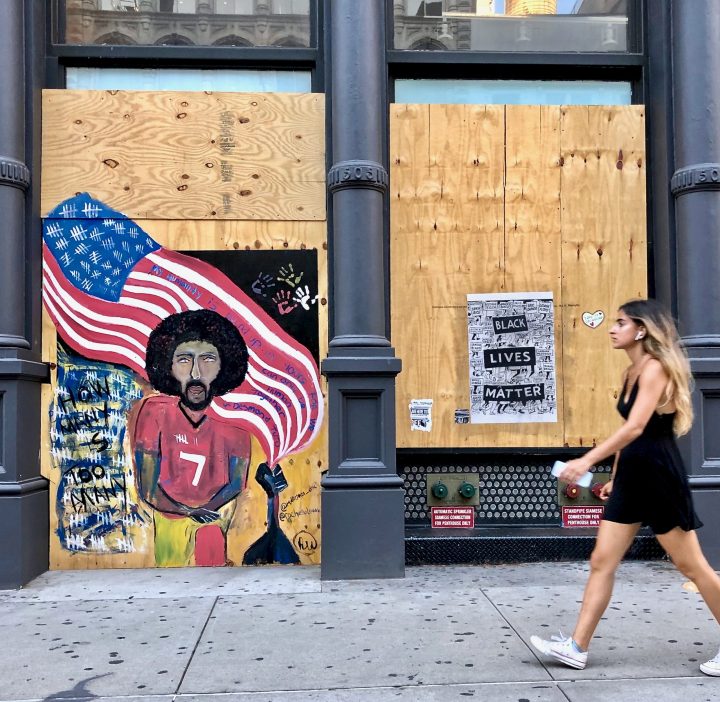 Artist and self-described cosmic anthropologist Loren Crea Abbate to the left of multidisciplinary artist Beatriz Ramos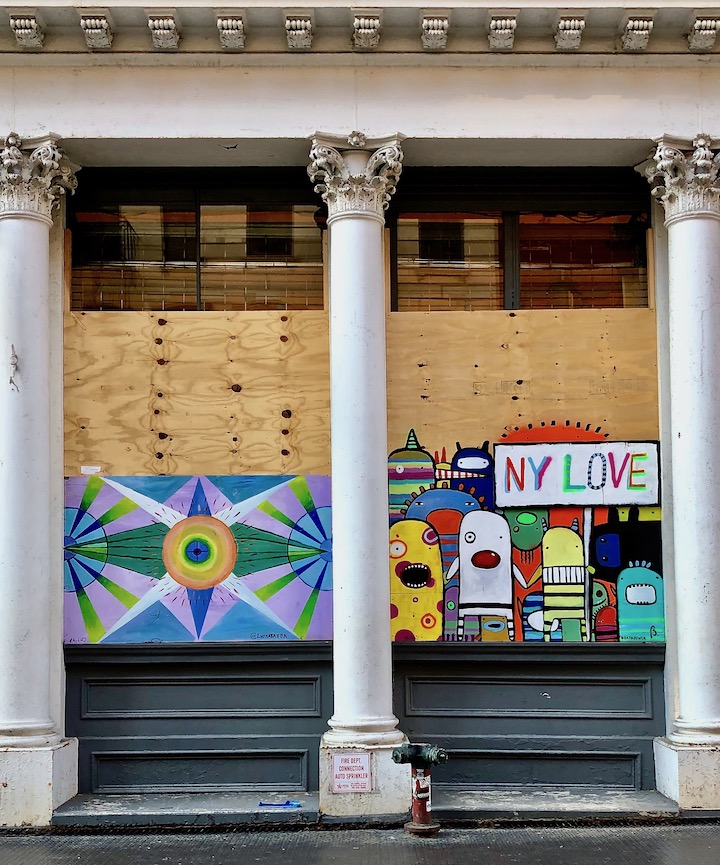 Multidisciplinary artist and designer K O FF EE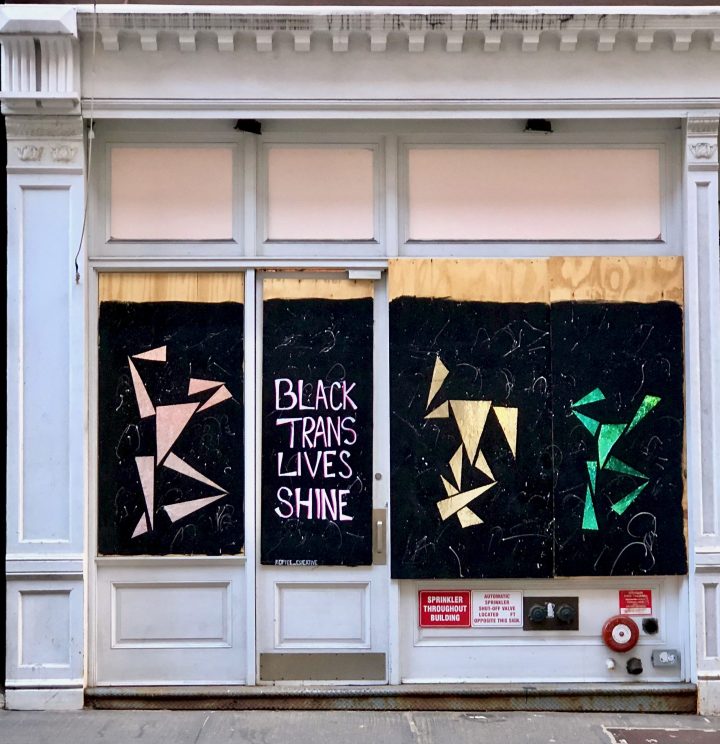 Visual artist and poet Android Oi in collaboration with Brooklyn-based MaryKathryn Medlock — to the right of  NYC-based UNLOK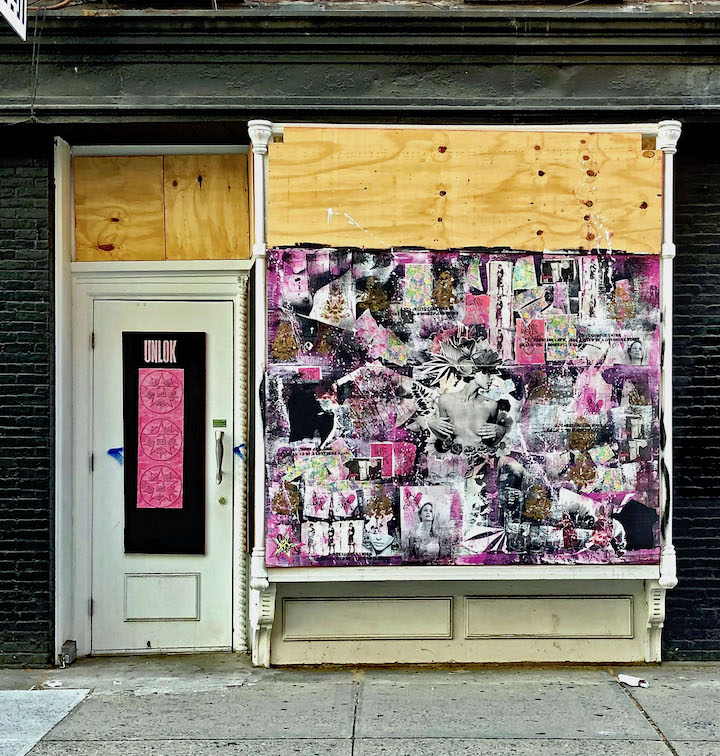 To be continued next week!
Photos by Lois Stavsky