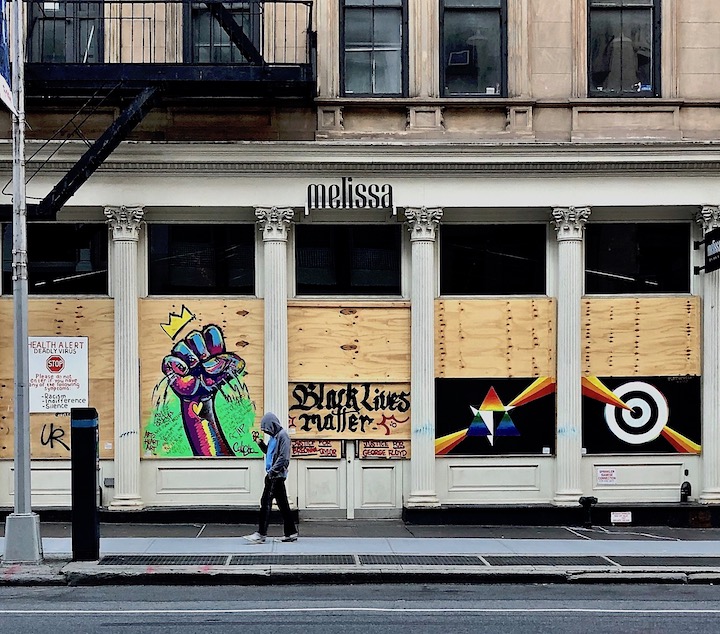 A diverse range of artists — from self-taught to those with advanced degrees in Fine Art — have been busy these past few weeks in Soho, transforming the Lower Manhattan neighborhood into an open-air museum.  Although dozens of artworks on boards have already vanished as stores begin to open, others continue to surface. The works above were fashioned by — from left to right — Tyler Ives, Calicho Arevalo, and Loren Crea Abbate. Several more images in this ongoing series follow:
Multimedia artist and environmentalist Luca Babini aka Acool55 to the left of Erin Ko's portrait of  the late noted African-American writer James Baldwin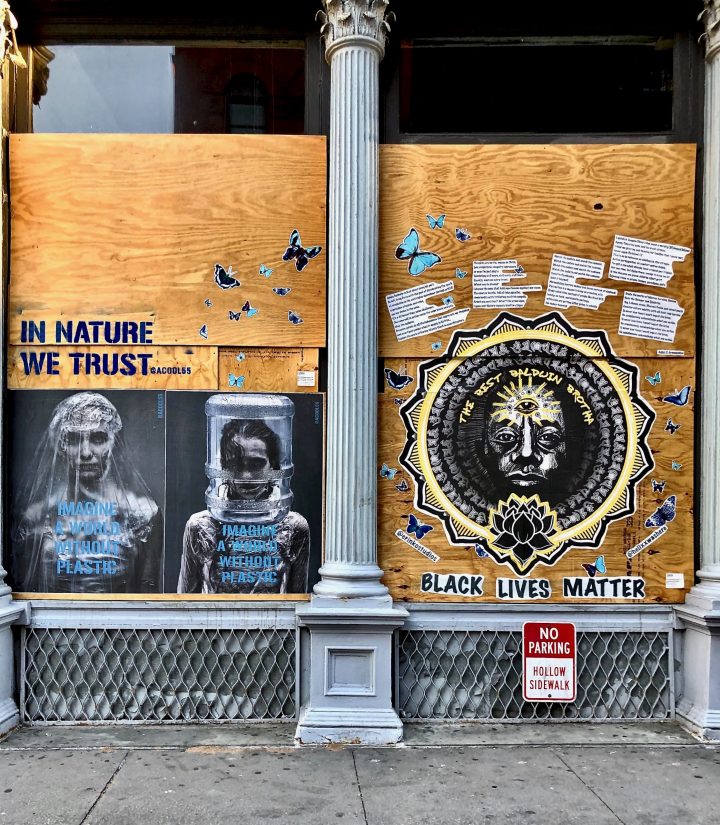 Savior Elmundo, "Enough Is Enough," to the left of Lady JDay's portrait of Breonna Taylor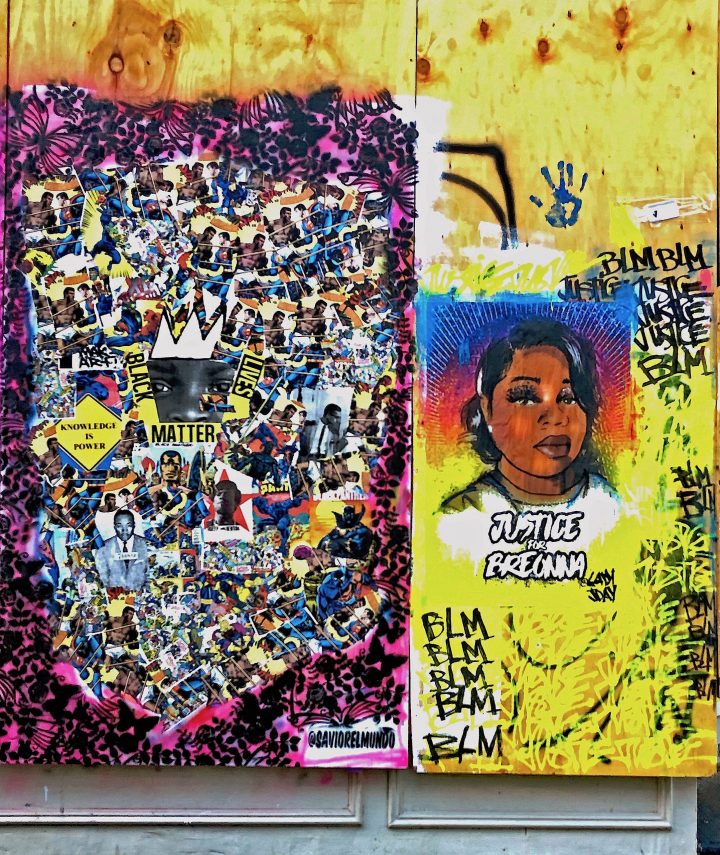 Lower East Side-based multidisciplinary artist Michael Rimbaud does the late noted poet Gil Scott-Heron with a play on his famed poem "The Revolution Will Not Be Televised"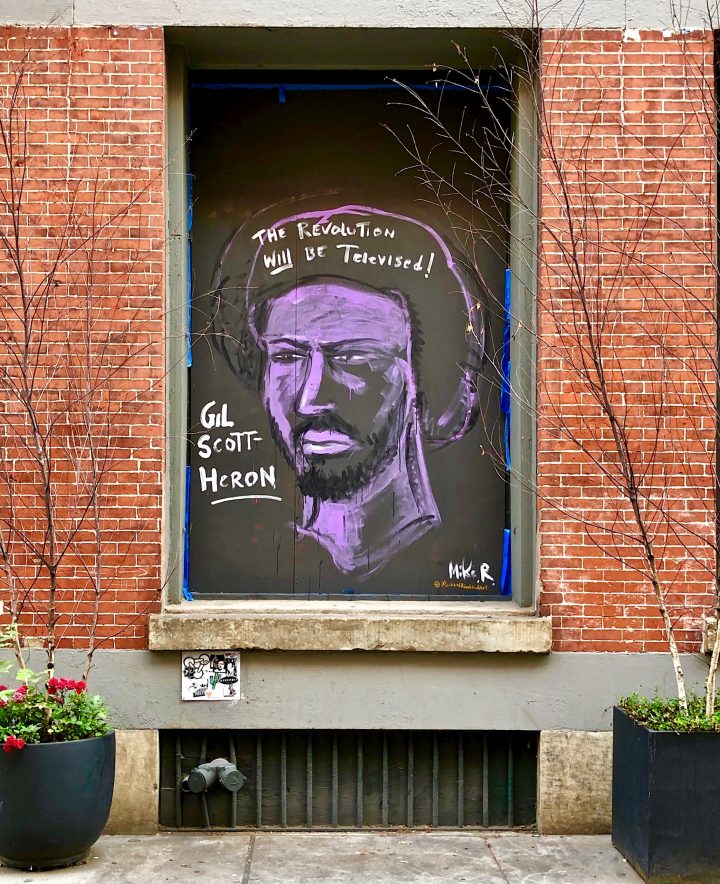 Queens-native Jeff Rose King in collaboration with Colombian artist Calicho Arevalo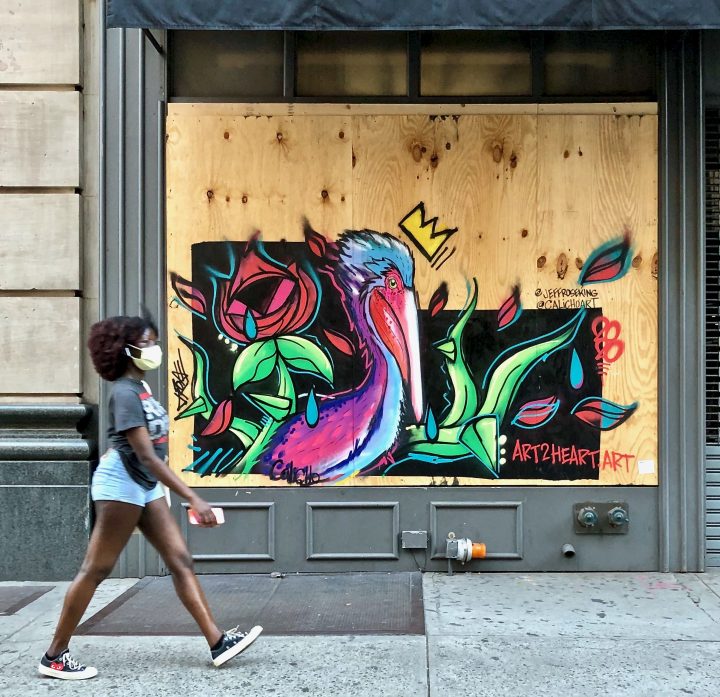 Lower Manhattan-based creative agency Vault49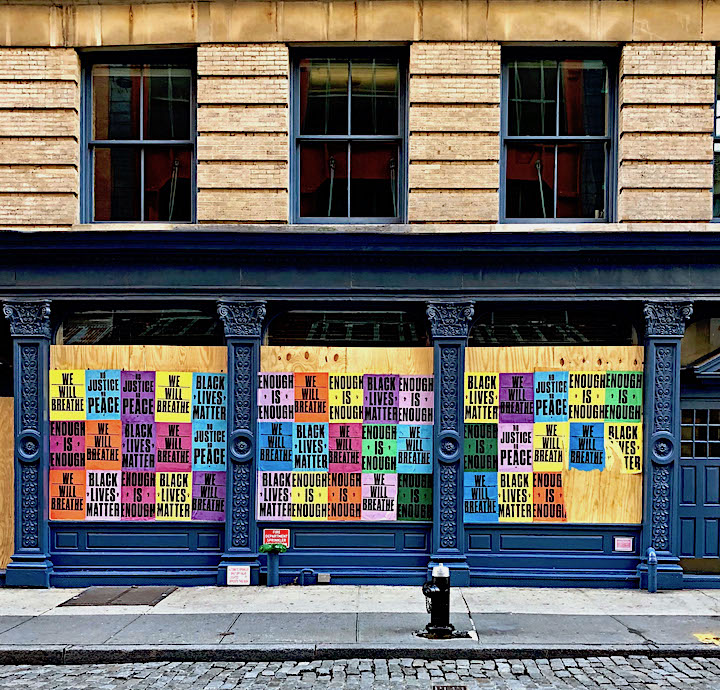 Brooklyn-based artist/calligrapher Max Gibbons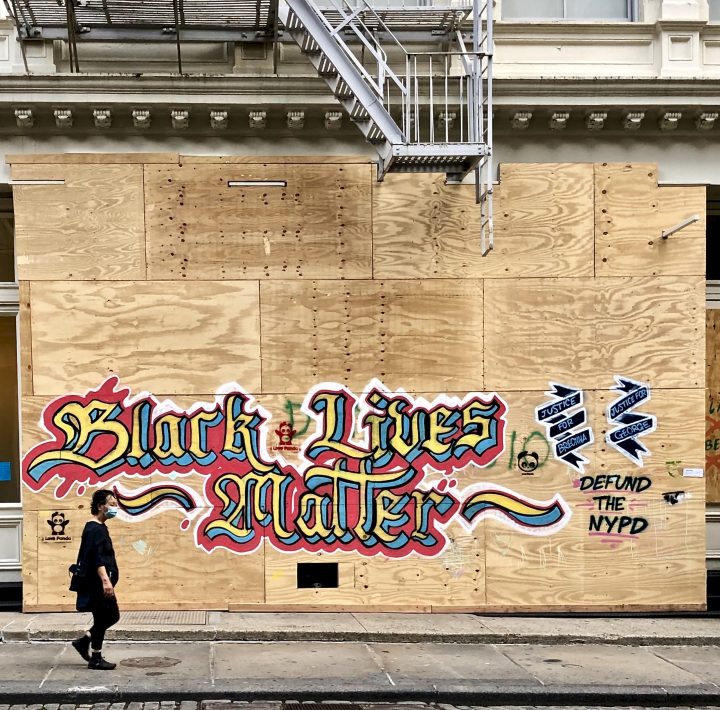 To be continued next week!
Photos: Lois Stavsky