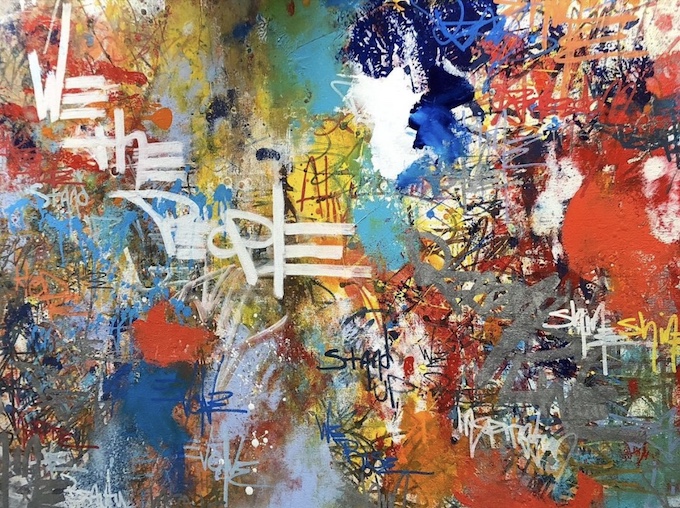 Featuring a wide range of artworks in varied media and styles by a diverse group of artists, Art on the Ave has enlivened the visual landscape of Columbus Avenue on Manhattan's Upper West Side. Both vacant and retail storefronts have been showcasing artworks — many fashioned by underrepresented artists — that speak to our immediate times. Conceived this past June by three NYC teachers, the project has a strong educational component, as well.
The image featured above, We the People, is the work of mixed-media African-American artist and arts educator Lance Johnson. Several more images from Art on the Ave — spanning 67th to 77th Street on Columbus Avenue — follow:
From A.J. Stetson's remarkable photography project Masked NYC: Witness to Our Time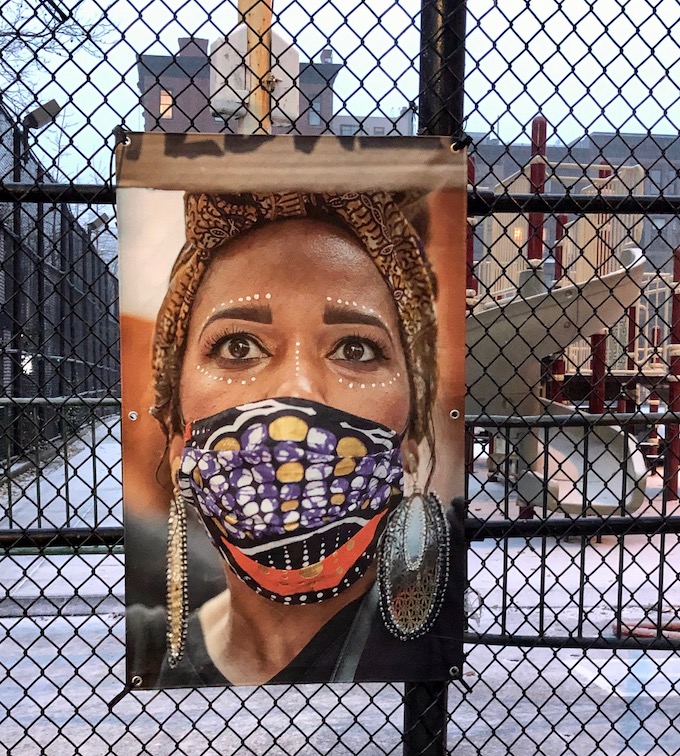 And dozens more installed on the fence of PS 334 at West 77th Street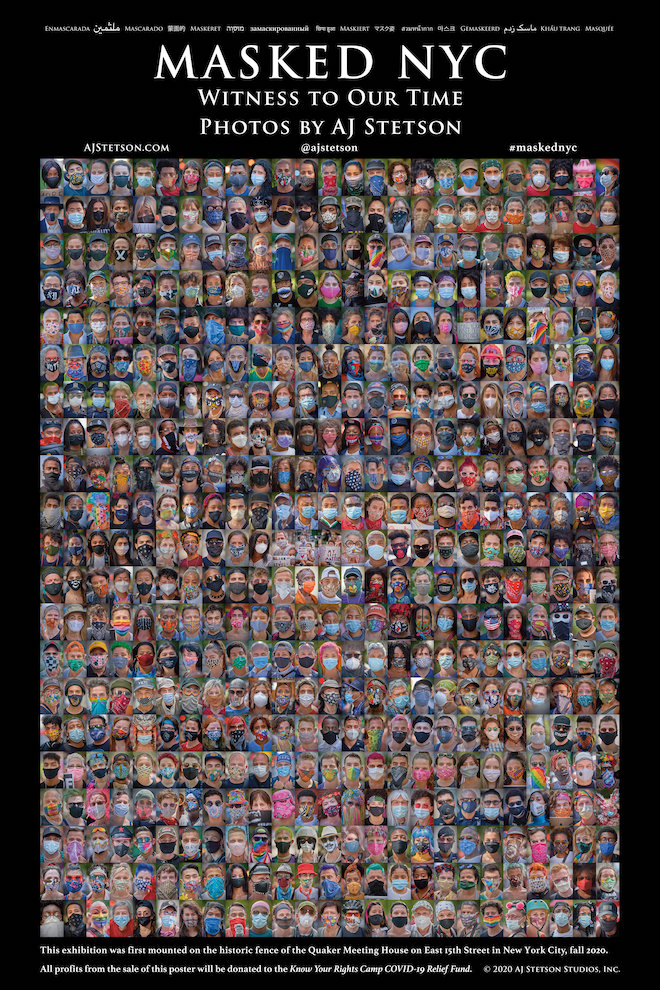 Fine art photographer Kevin Kinner, Close-up from huge installation of silhouette profiles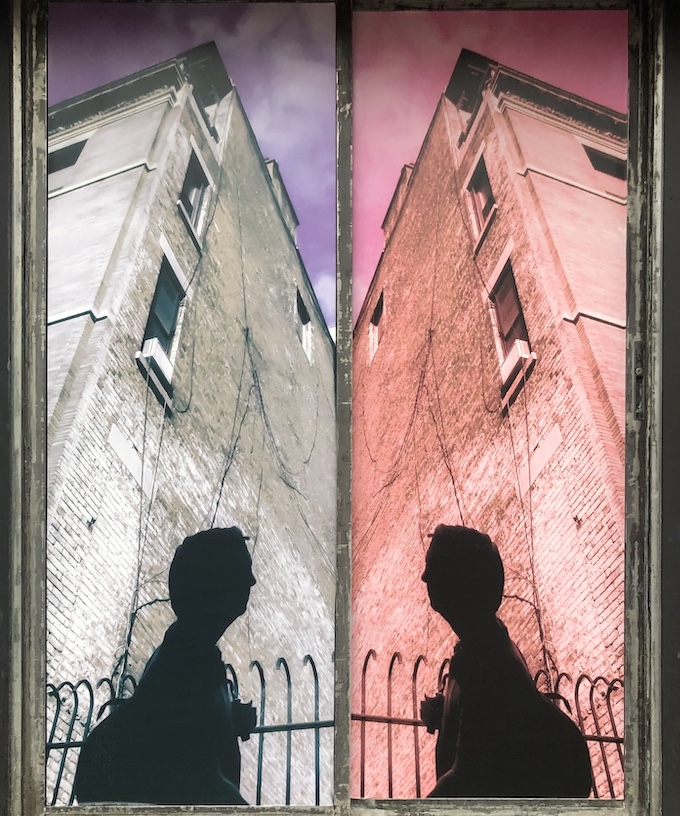 Feminist artist and gallerist Audrey Anastasi, Touch, Charcoal and mixed media collage on paper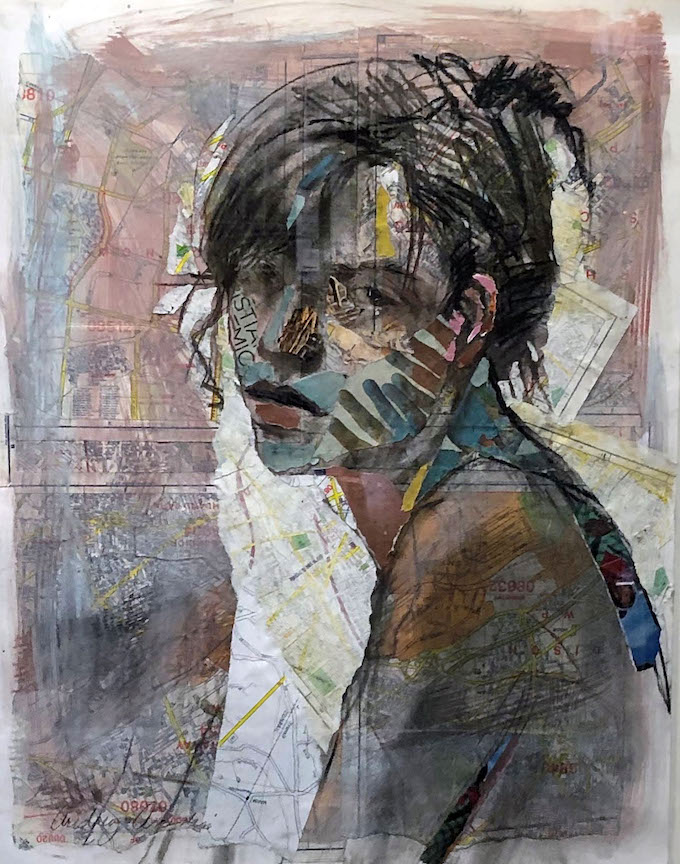 Artist and game developer Steve Derrick, Alissa Hammer RN, NYU Langone Hospital NYC — from his series of portraits of frontline workers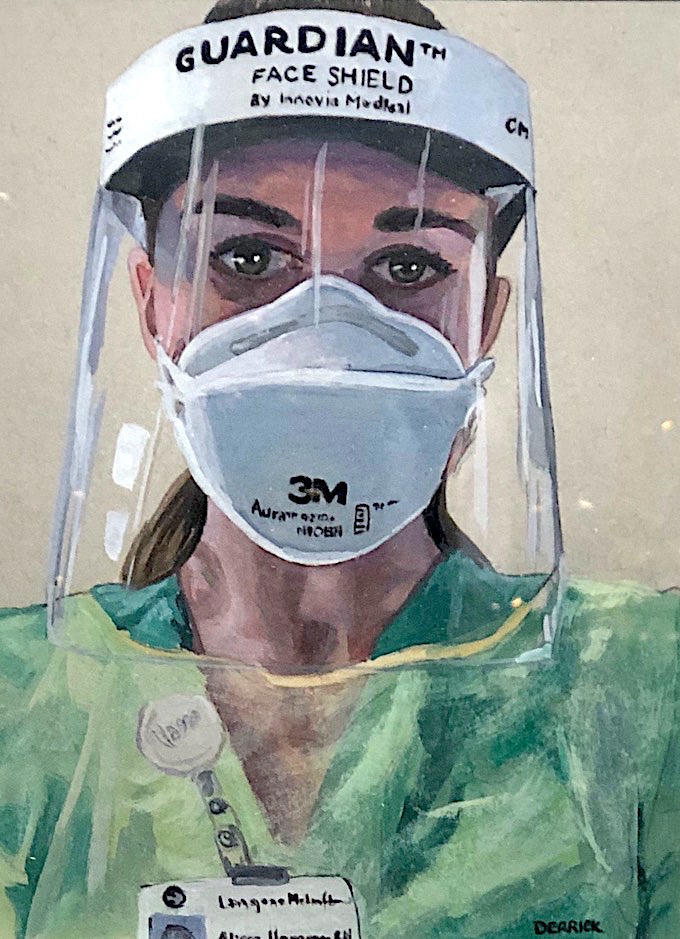 The hugely imaginative Jon Barwick, Facet, Acrylic on canvas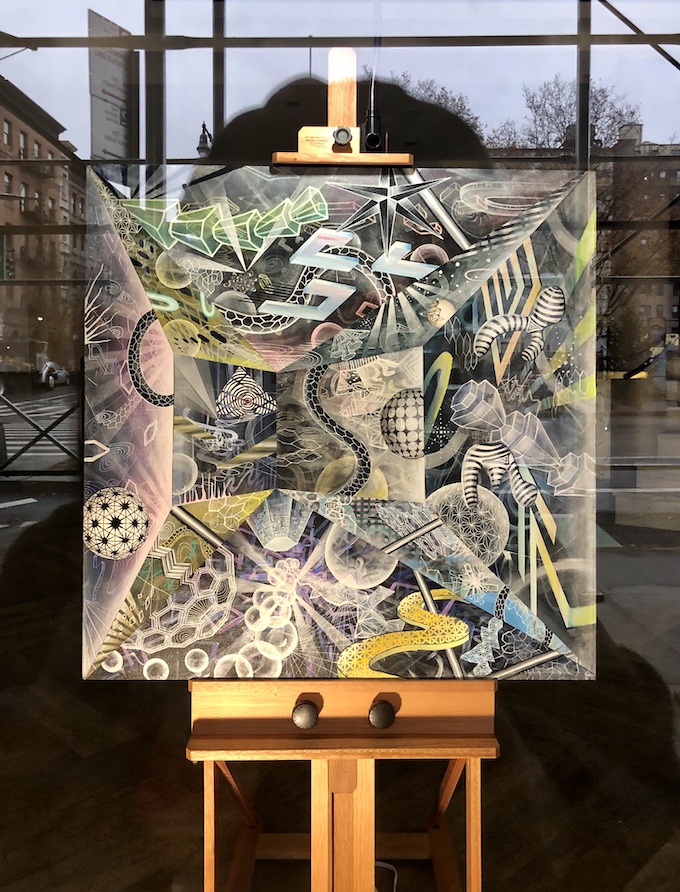 Serving as creative consultant for Art on the Ave — that continues through January 31 — is Lisa DuBois, director of X Gallery in Harlem. For further information on this project, check here.
Photo credits:
1 Lance Johnson; 2, 4-7 Lois Stavsky
{ 0 comments }