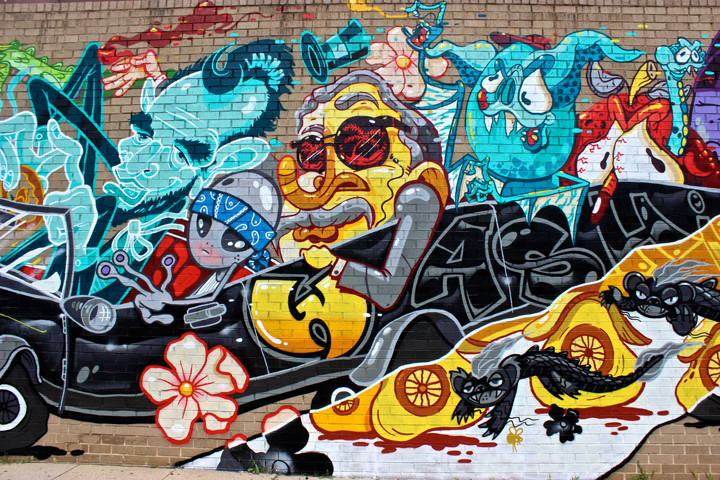 Founded in 2010 by artist and curator Jasper Wong, Pow! Wow! has since staged several cultural festivals across the globe. While down in DC this past weekend, we had the chance to check out the final days of  Pow! Wow! DC in the Capitol's NoMa district.  Organized by DC artist and designer Kelly Towles, Pow! Wow! DC features the talents of 17 local, national and international artists. Above is a segment from a huge mural painted collaboratively by the Yok, Sheryo and Persue. Here are several more images we captured:
Hawaiian duo Wooden Wave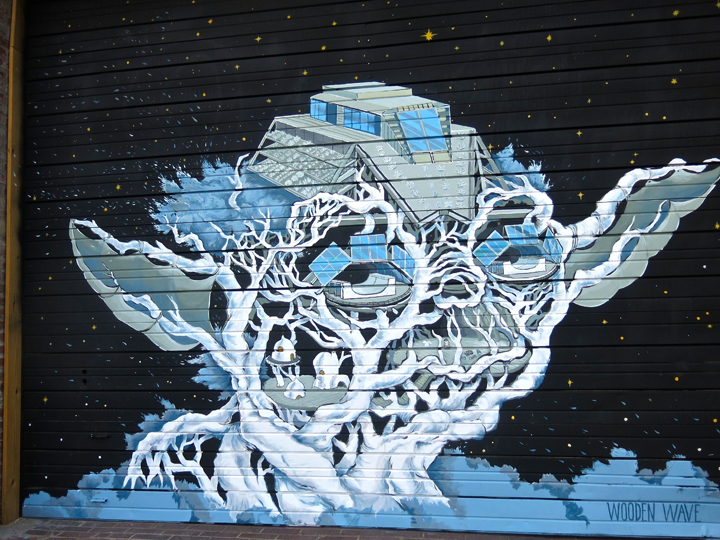 Hong Kong-based Caratoes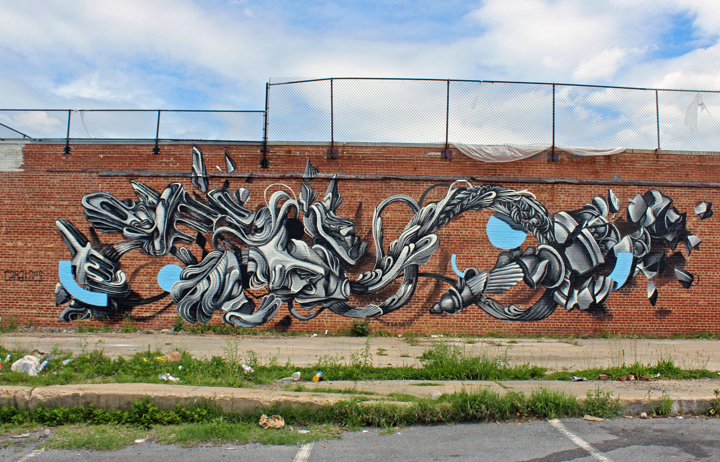 Miami-based Hoxxoh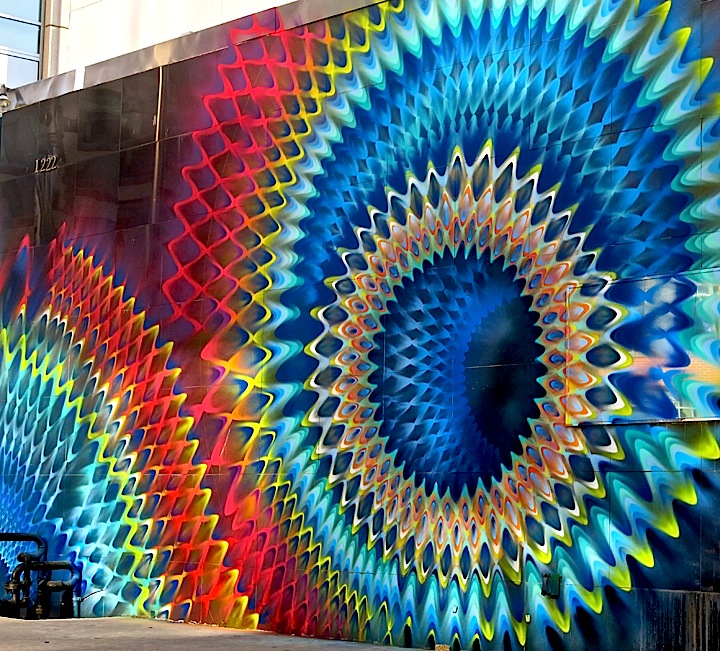 DC-based Decoy at work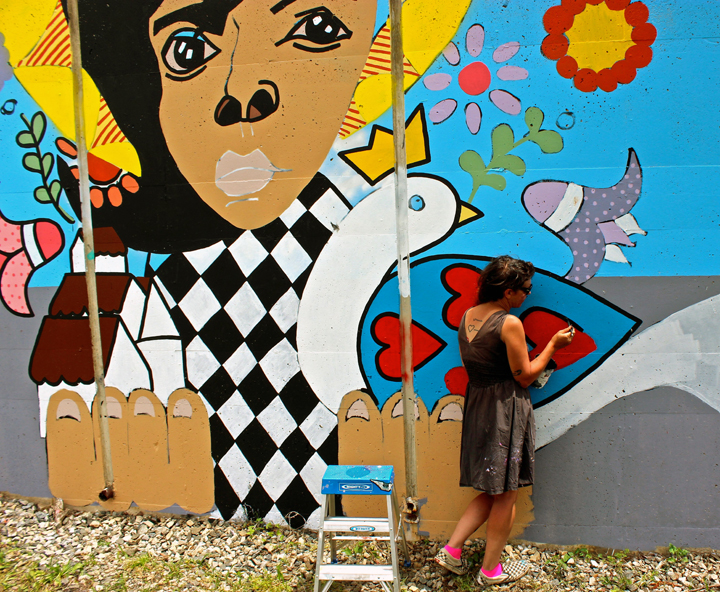 Puerto Rican artist Vero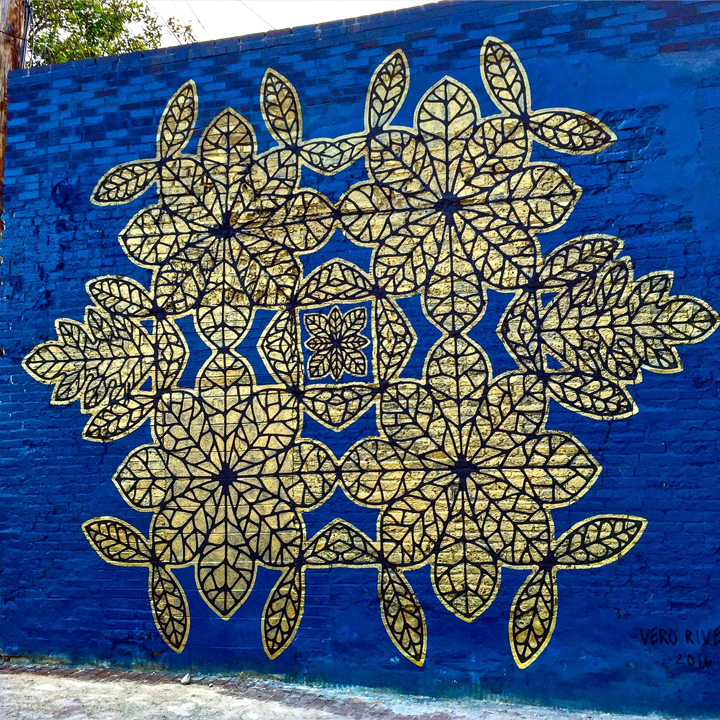 Richmond, Virginia-based Jacob Eveland, close-up from huge mural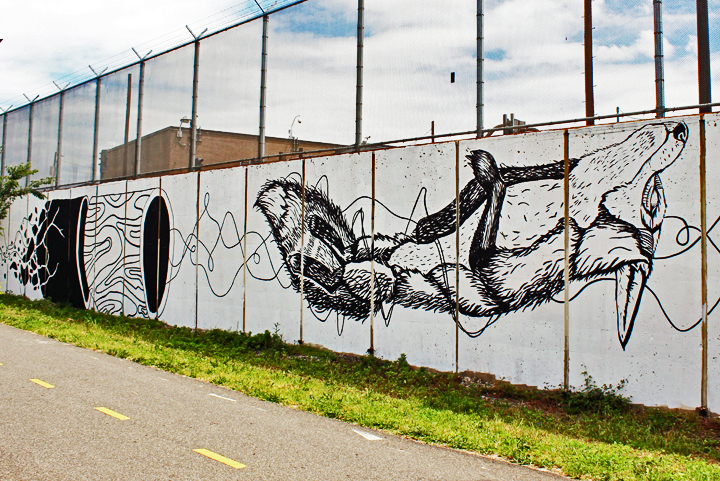 Local artist HKS181 at work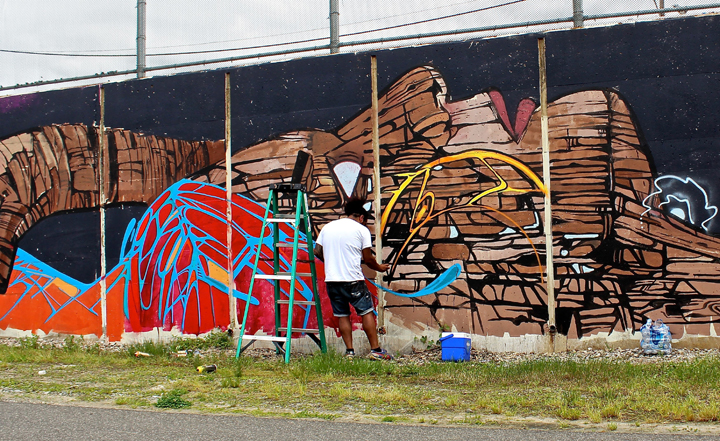 DC-based Naturel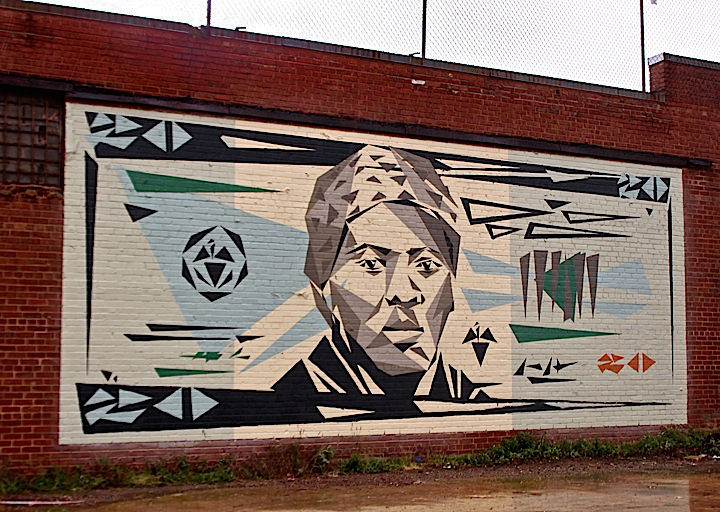 LA-based Drew Merritt and London-based Insa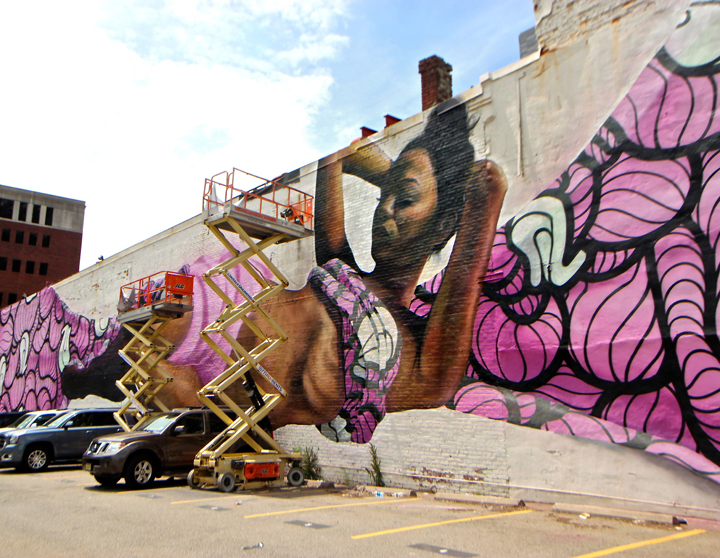 Photo credits: 1, 3, 5. 7-10 Tara Murray; 2, 4 & 6 Lois Stavsky
Note: Hailed in a range of media from the Huffington Post to the New York Times, our Street Art NYC App is now available for Android devices here.