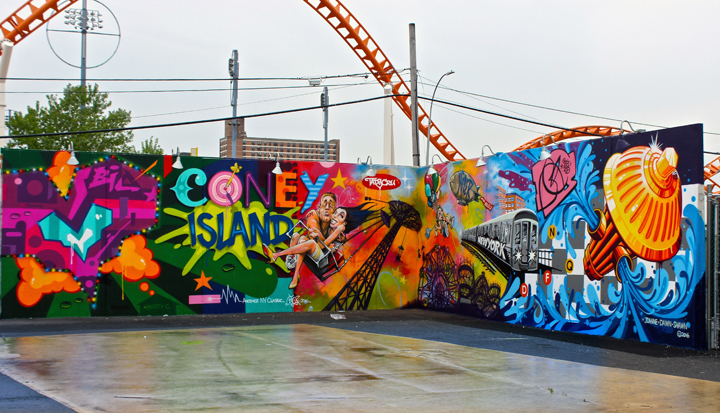 Coney Art Walls, one of last summer's highlights, returns this weekend to its home at 3050 Stillwell Avenue in Coney Island. Joining such internationally acclaimed artists as Retna, el Seed, Miss Van and Ron English, is a wonderfully diverse array of artists, including several who returned this year to paint new murals. The following images were captured these past two weeks in this outdoor museum of street art, curated by  Joseph J. Sitt & Jeffrey Deitch and presented by Thor Equities:
Tats Cru at work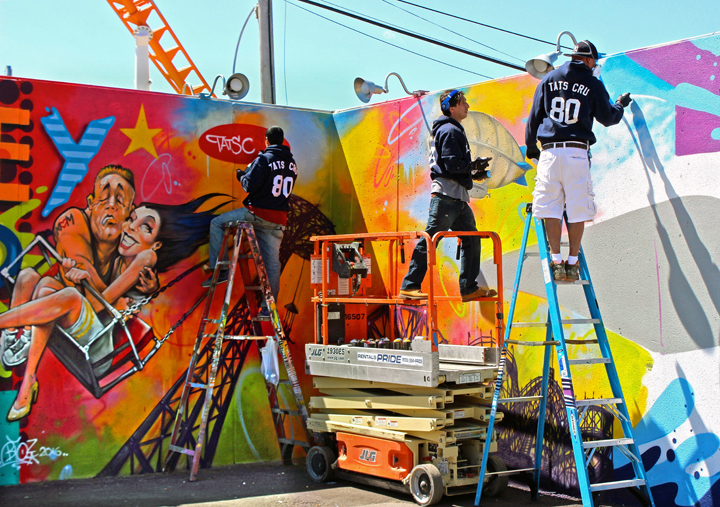 Icy and Sot at work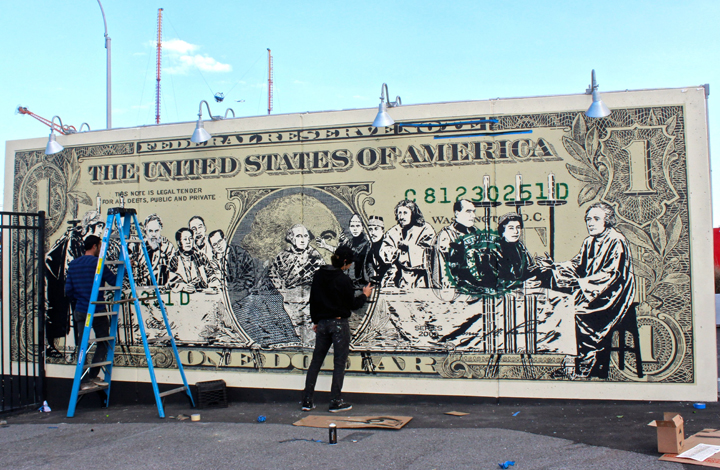 Lady Aiko at work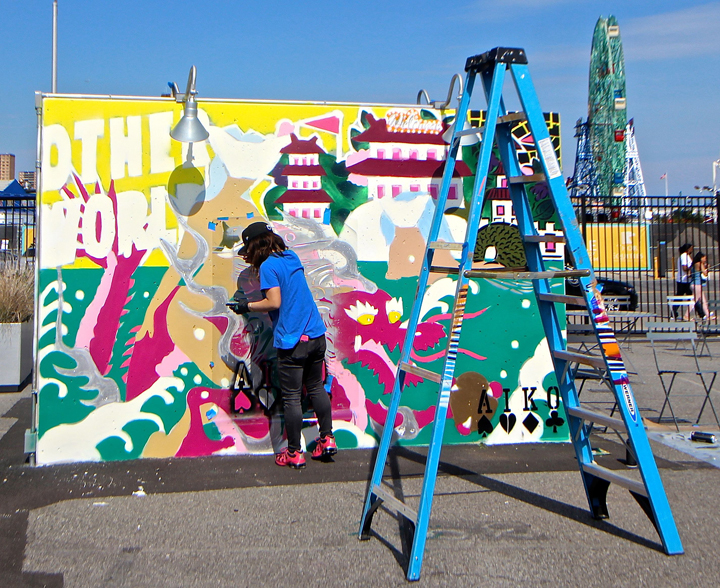 Lady Aiko's completed piece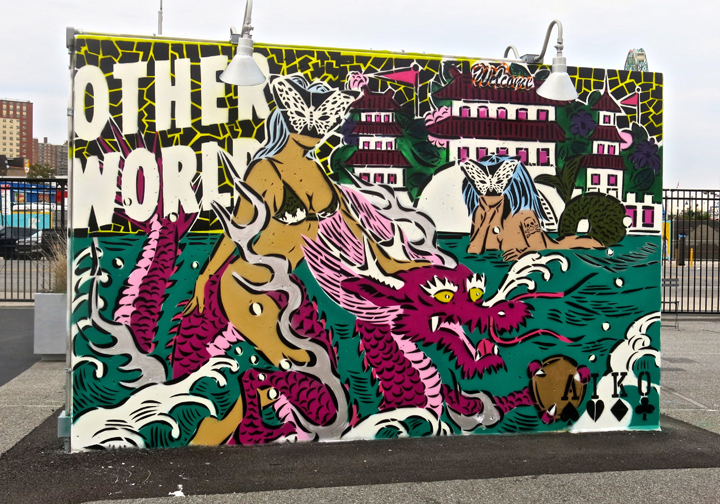 Eric Haze with his completed mural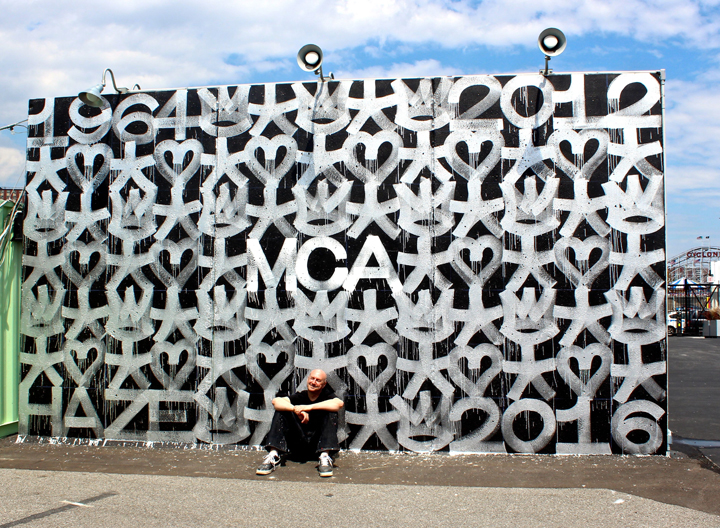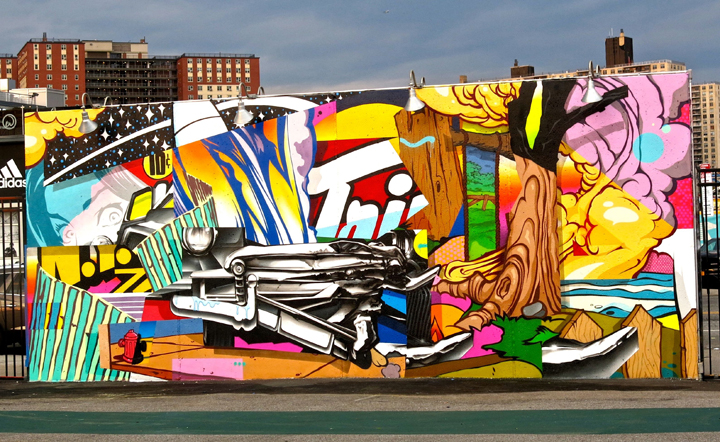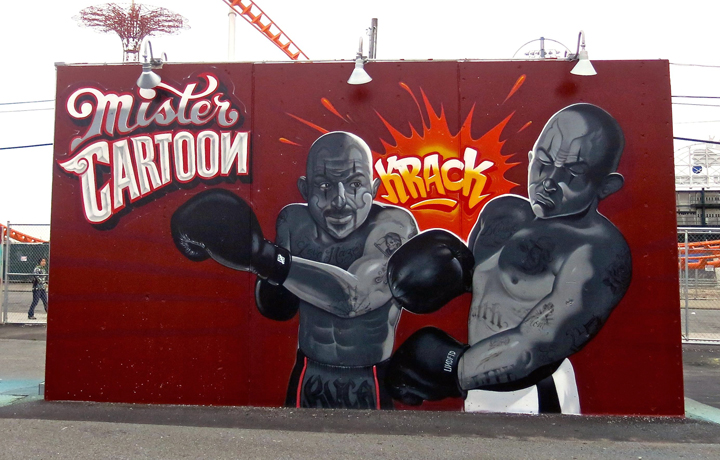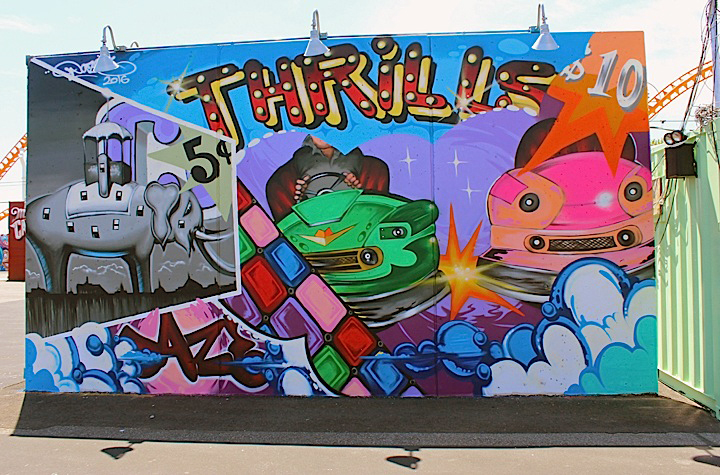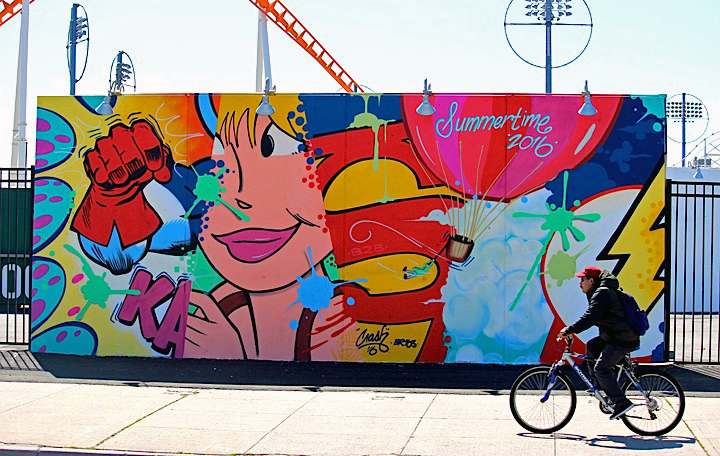 John Ahearn at work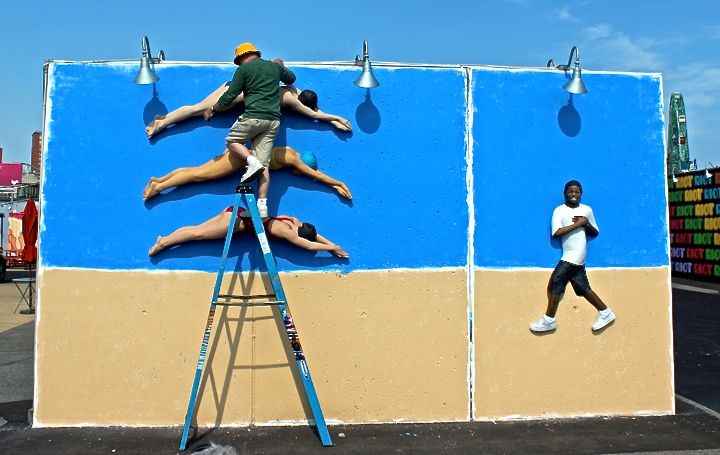 Nina Chanel at work with Khari Johnson Ricks to her right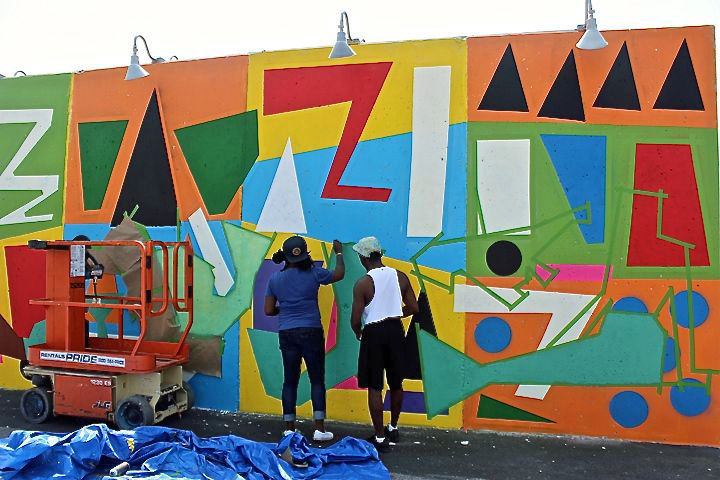 Bordered by Bowery Street, West 15th Street and Stillwell Avenue near the Coney Island boardwalk and beach, Coney Art Walls encompasses Greenwood Beach featuring popular food vendors including Dinosaur Bar-B-Que, Calexico, and Table 87. All murals will be completed in time for the Mermaid Parade on June 18.  In addition, three walls will be painted by children and young adults from the local community this summer. Opening tomorrow, Coney Art Walls will remain open from 12pm to 10pm daily — with the exception of Monday, Memorial Day — through October.
Photo credits: 1-4, 6, 9-12 Tara Murray; 5, 7 & 8 Lois Stavsky
Note: Hailed in a range of media from the Huffington Post to the New York Times, our Street Art NYC App is now available for Android devices here.