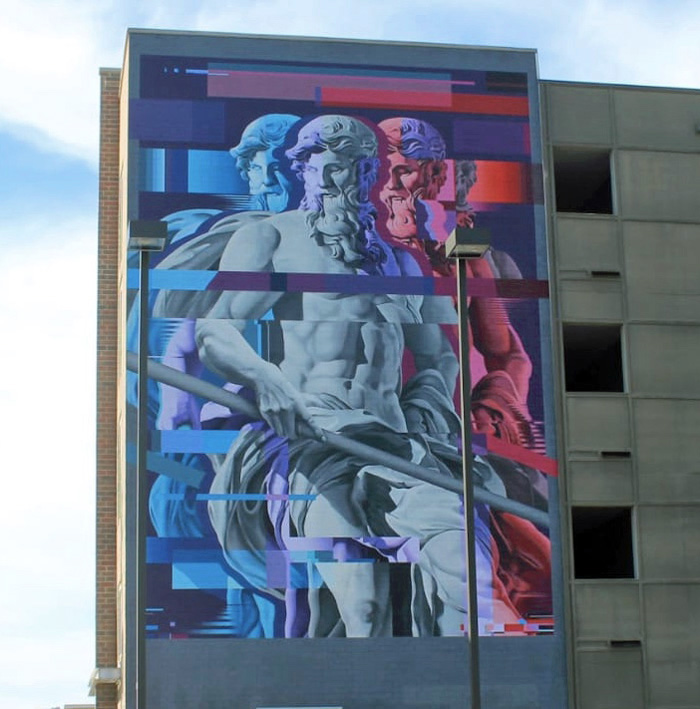 On several day trips to Charlotte, North Carolina, StreetArtNYC contributor Tara Murray discovered a treasure trove of murals. Pictured above is an image of Neptune, the Roman god of the sea, fashioned by Matt Moore & Matt Hooker with Tucker Sward. Several more images of Charlotte street art — captured by Tara — follow:
Charlotte-based artist Nick Napoletano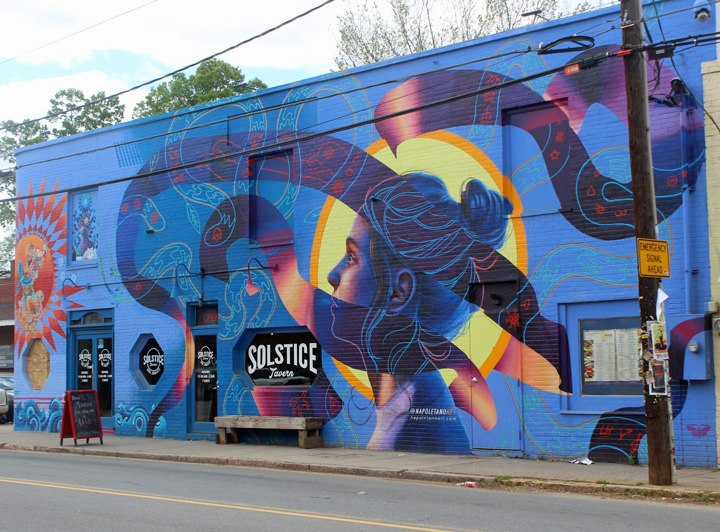 Osiris Rain with Nick Napoletano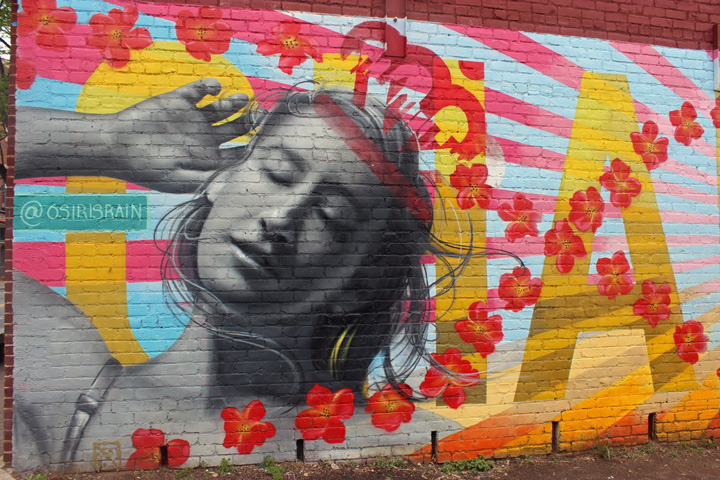 Miami-based Hoxxoh, close-up for the Talking Walls Festival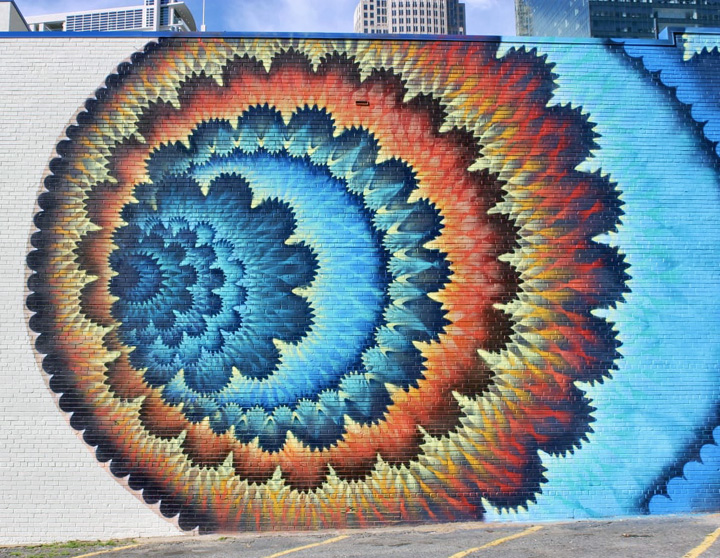 Charlotte-based Nico Amortegui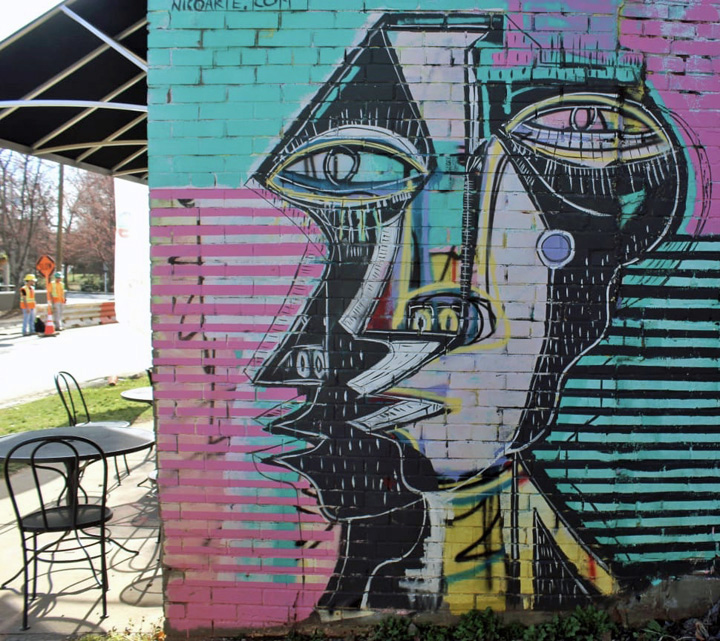 Argentine-American artist Ramiro Davaro-Comas for the Talking Walls Festival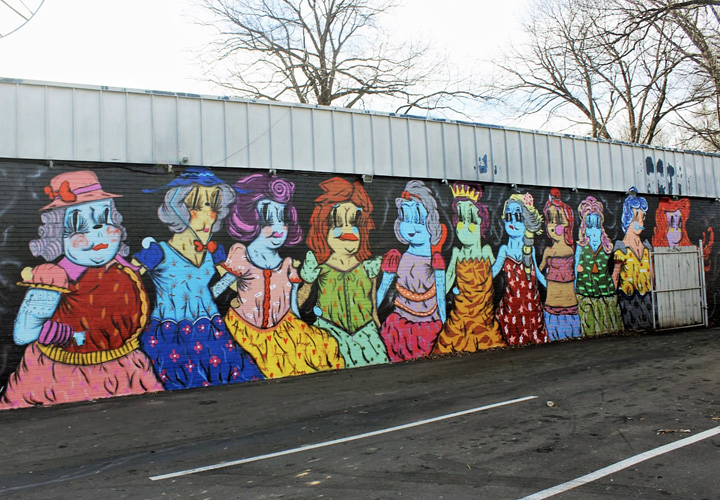 Photos by Tara Murray
Note: Hailed in a range of media from WideWalls to the Huffington Post to the New York Times, our Street Art NYC App is now available for Android devices here.

{ 0 comments }