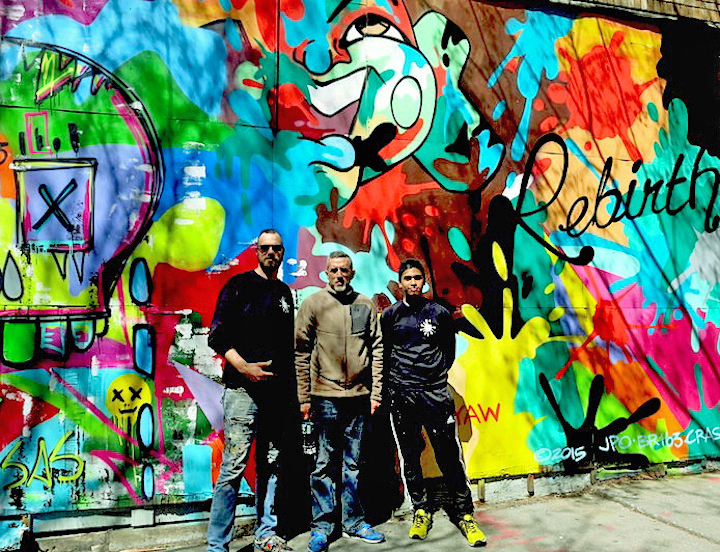 In celebration of Yonkers Arts Weekend beginning tomorrow, May 1, and continuing through Sunday, May 3, several new murals will grace Downtown Yonkers. Among these is the wonderfully vibrant one curated by Wall Works NY. Here are a few more images we captured on a brilliantly sunny day earlier this week:
John Paul O'Grodnick and Crash at work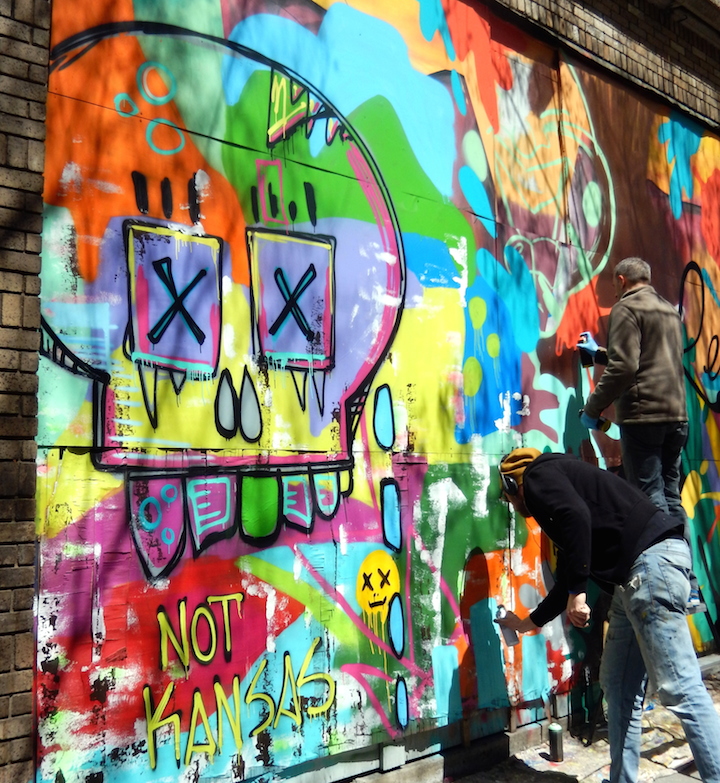 Daze beneath his "eye" with Nicer, Tats Cru — to his left — at work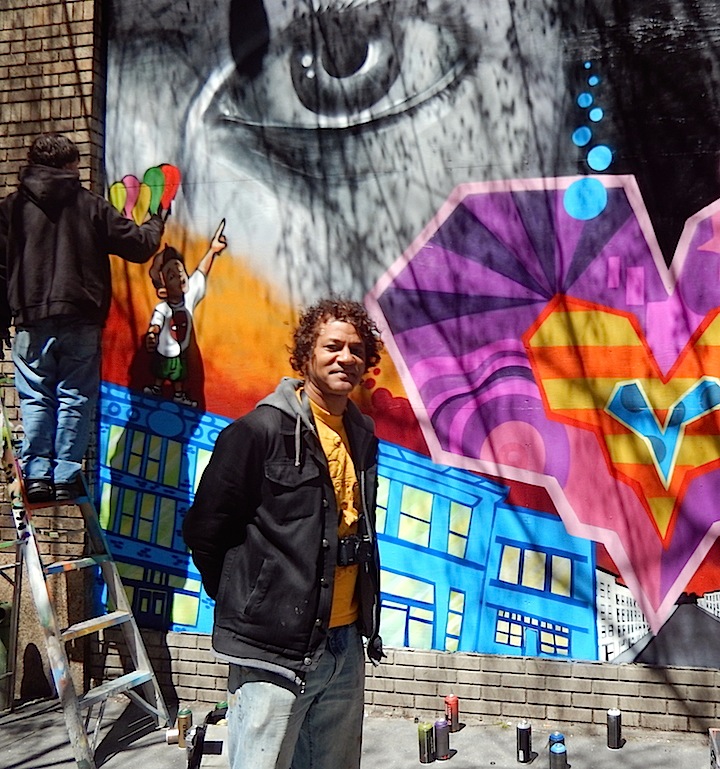 Nicer, BG183, Bio Tats Cru and Daze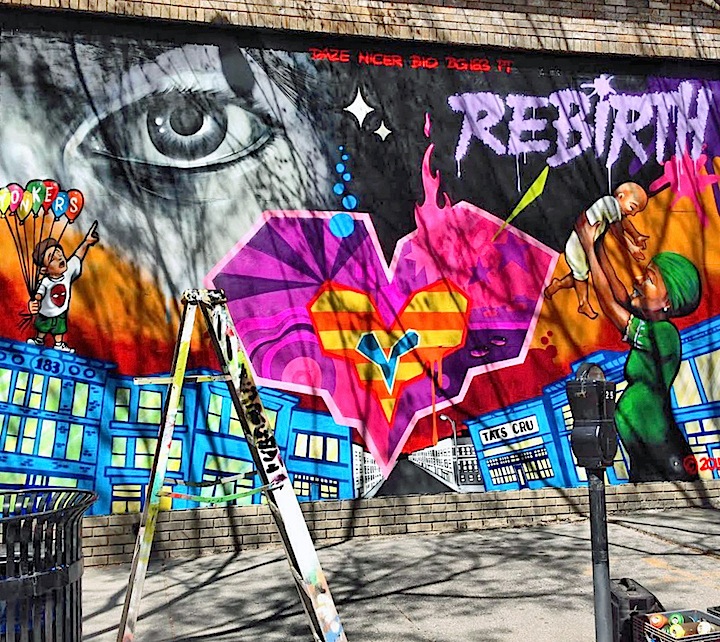 Posing for a final shot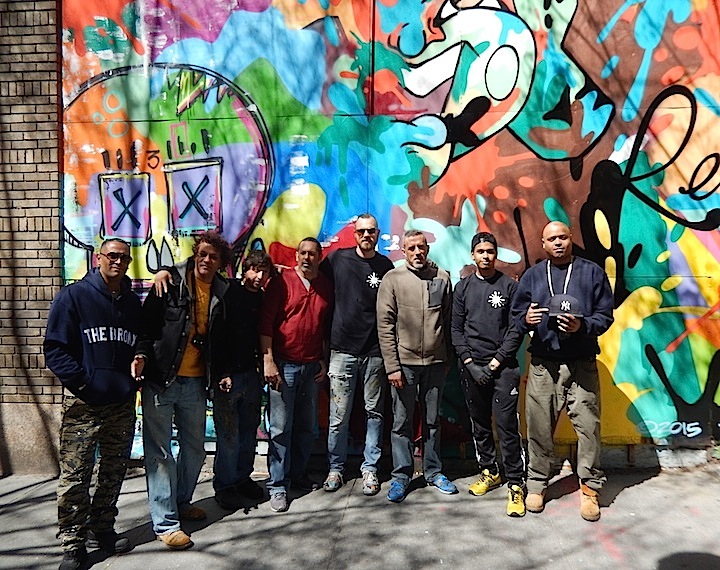 A perfect tribute to the revitalization of Downtown Yonkers, the mural is located at 45 Main Street near Getty Square and Broadway.
Note: Standing in the first photo are John Paul O'Grodnick, Crash and BR163

Photo credits: 1 & 4 Lois Stavsky; 2, 3 & 5 City-As-School intern Diana Davidova