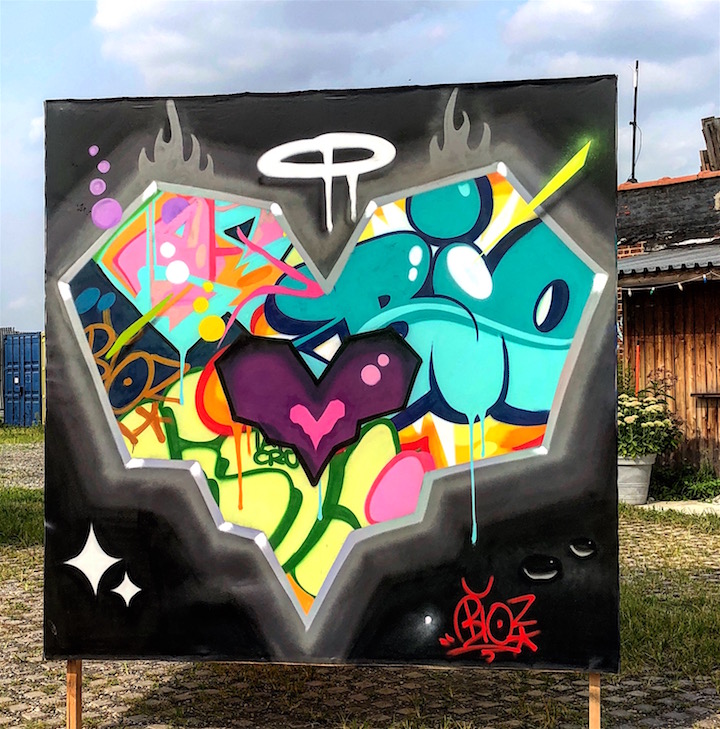 Celebrating the launch of the Ngozy Art collective, along with the Point's 25 years of community service and outreach in the Hunts Point section of the South Bronx, 20 legendary Bronx writers painted live this past Saturday on the Point Campus for the Arts and Environment. Produced by the Ngozy Art collective and curated by Sade TCM, the event, A Cultural Happening in Da' Bronx, was an ode to the borough that forged a culture that has since impacted the entire world. Beginning next week, the masterfully crafted works — brimming with infectious energy, dazzling colors and expressive creativity — can be viewed on the website of the Ngozy Art collective that will offer local artists a platform to share and sell their artwork.
The image featured above was painted by BIO Tats Cru.  Several more paintings that surfaced last Saturday follow: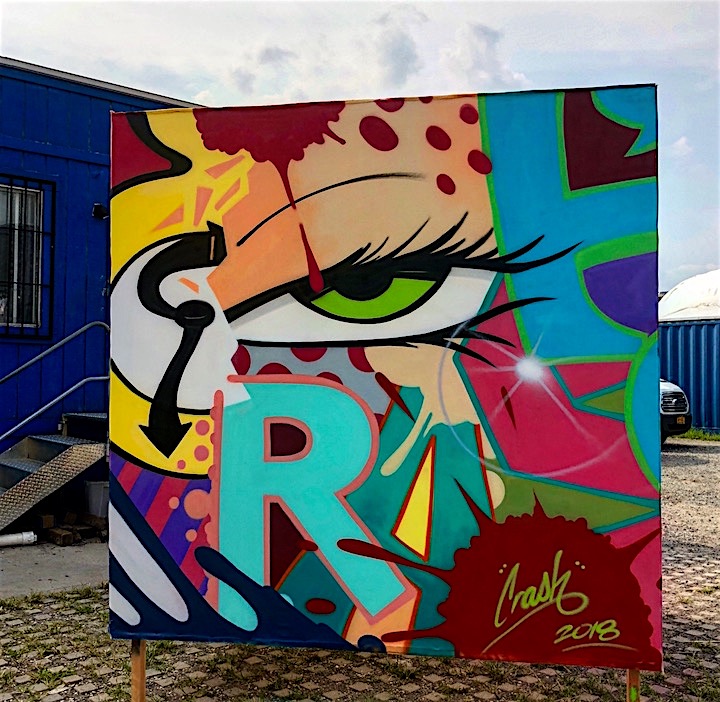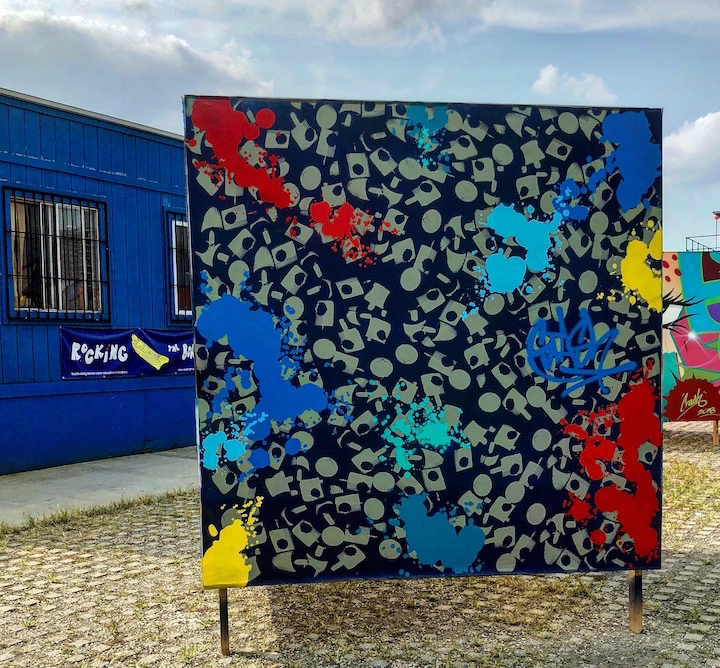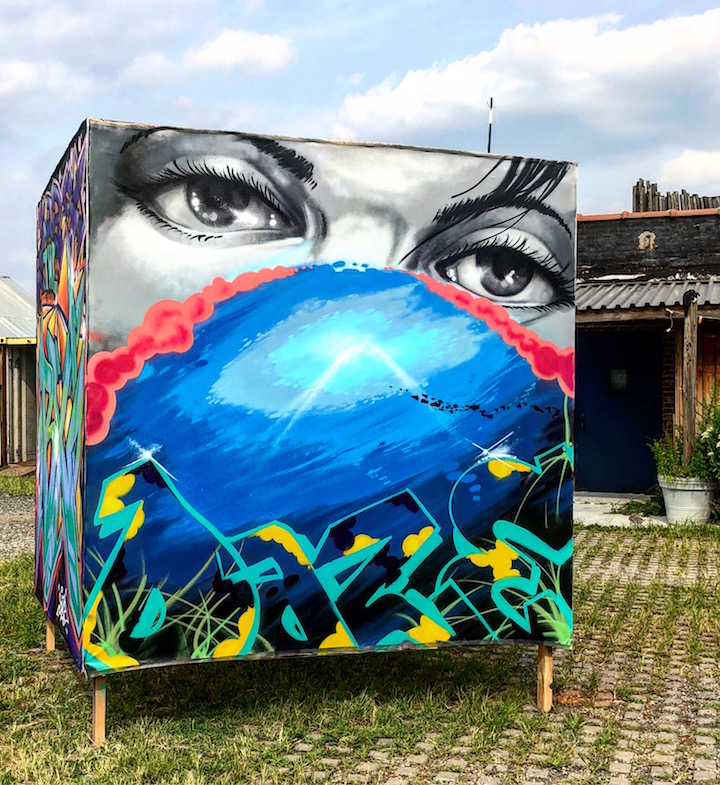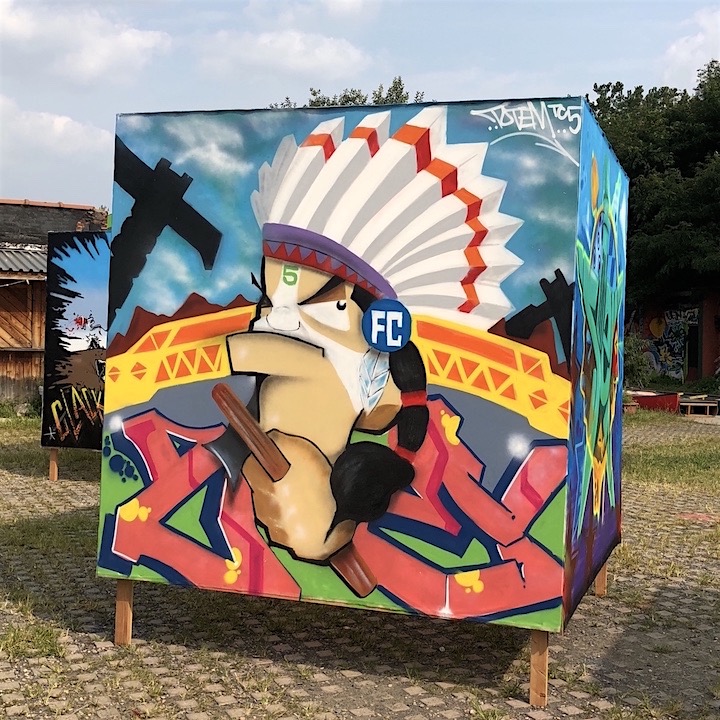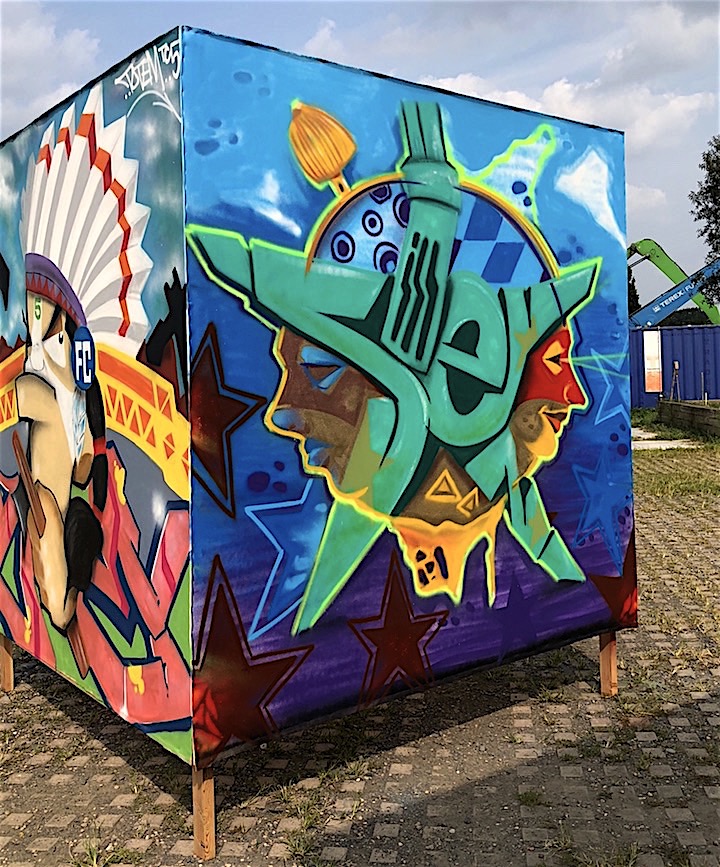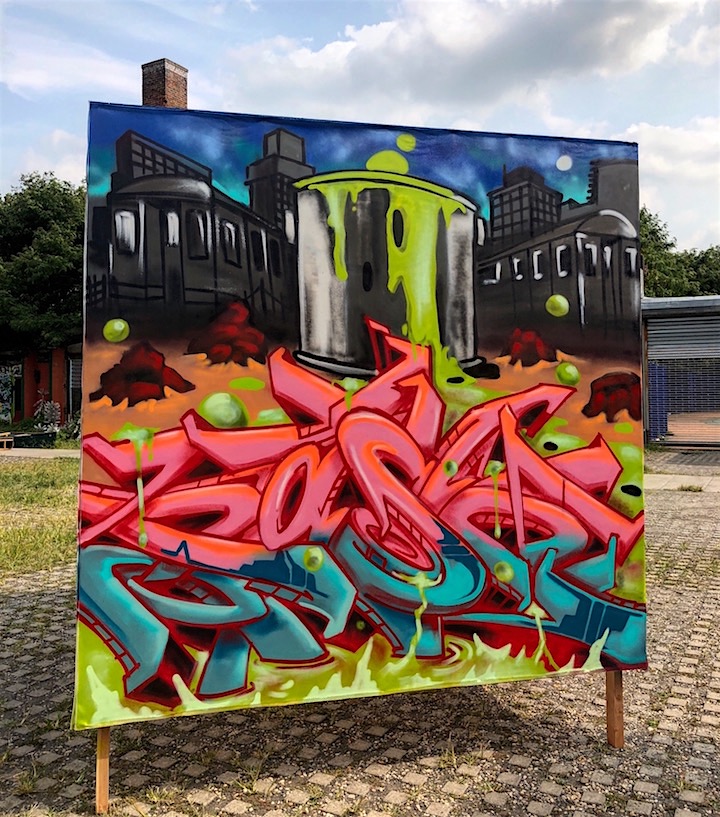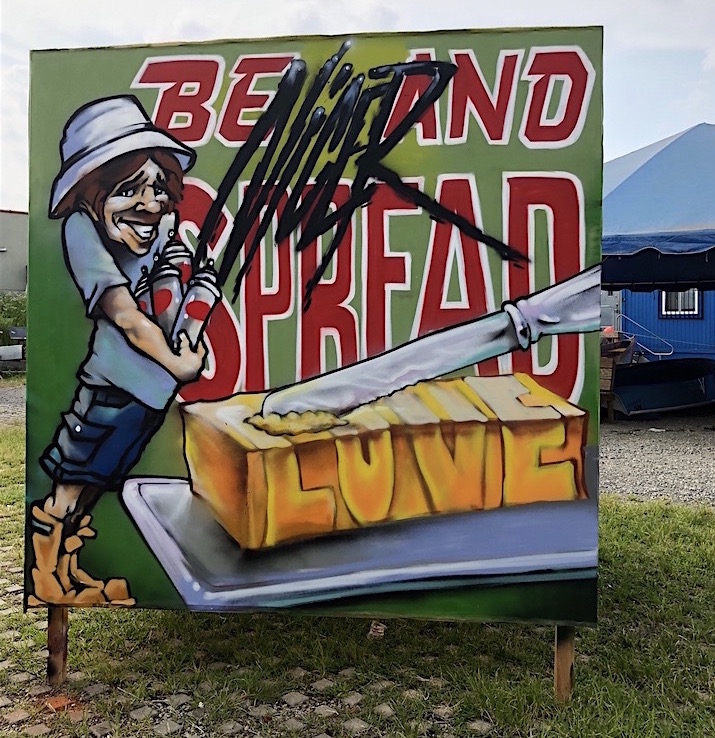 Saturday's event also featured a gallery-style exhibition designed by the Point artist-in-residence Eric Orr.  And the legendary hip hop DJ and producer Jazzy Jay, presented by Christie Z, added the musical element to the day.
Photos of artworks by Lois Stavsky
{ 2 comments }