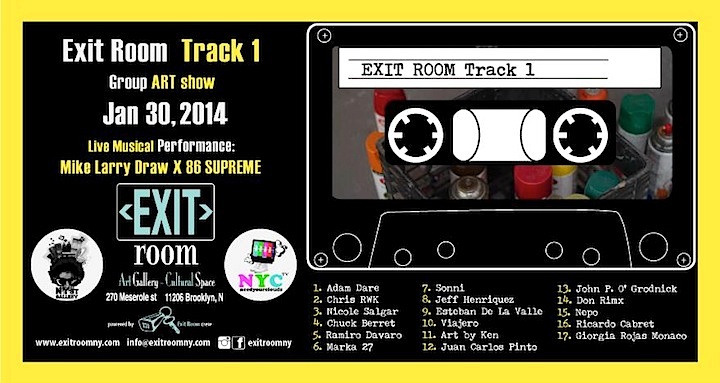 A wonderfully diverse group of artists have been busy these past 10 days fashioning the walls of Exit Room in preparation for tonight's opening of Track 1, the first in a series of short exhibitions. Here's a sampling of what's been going down: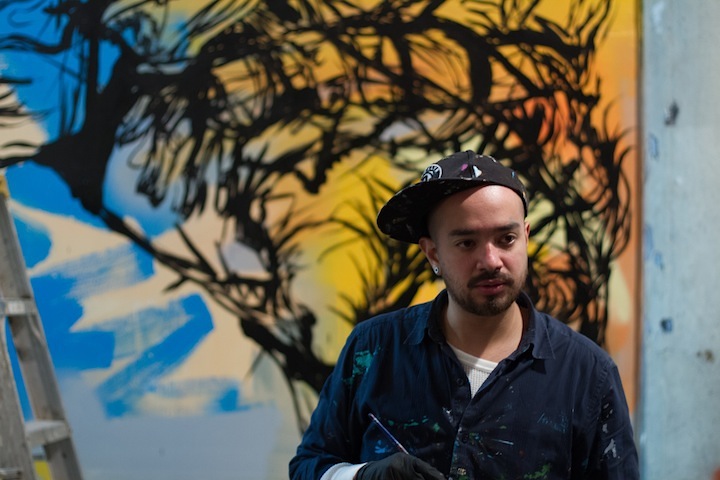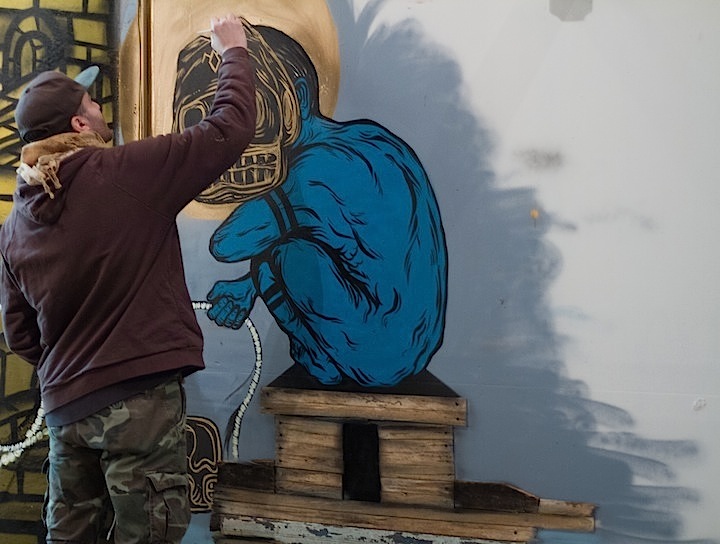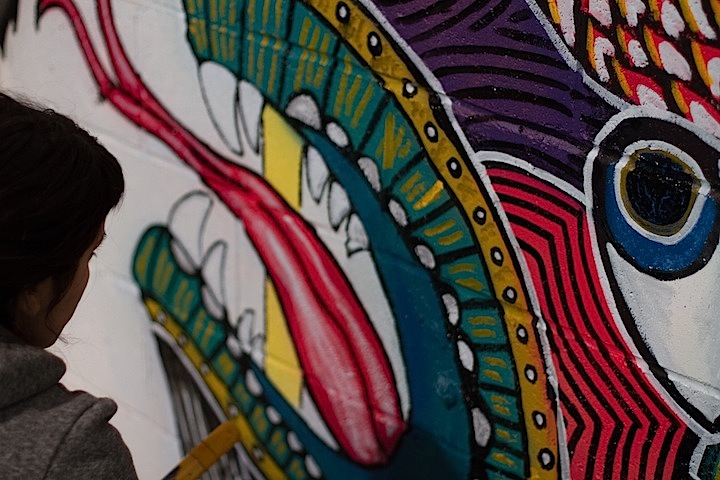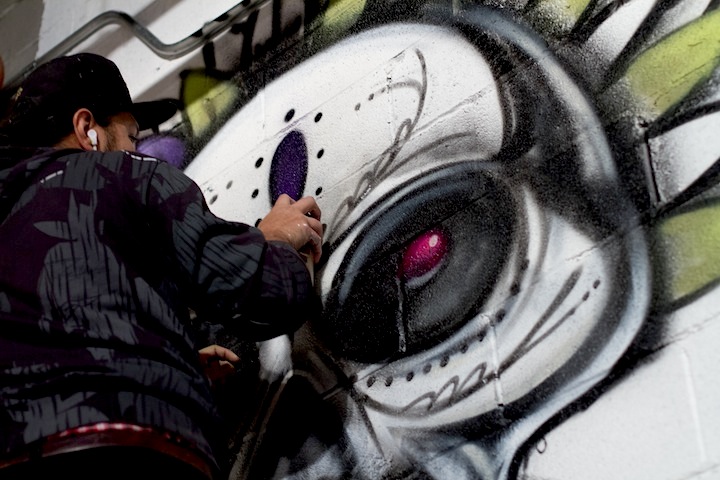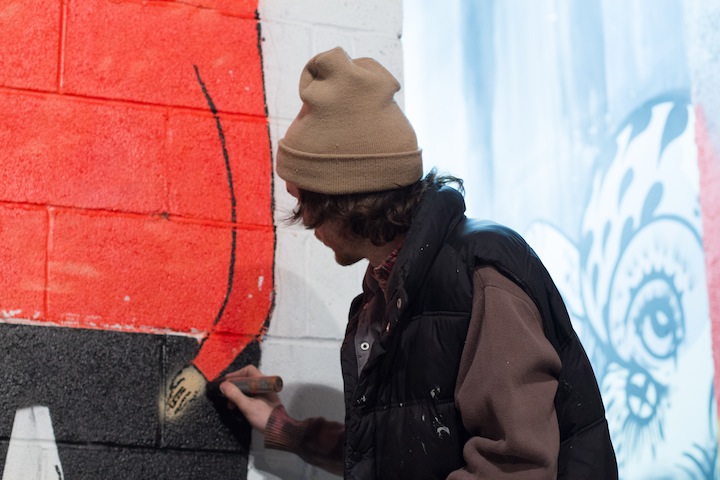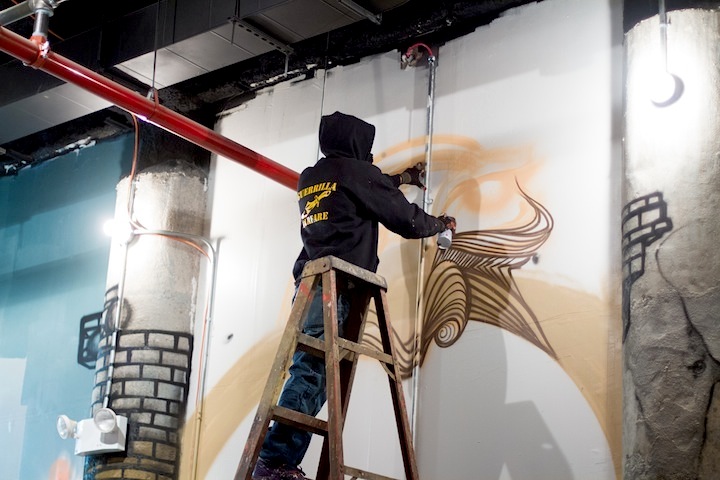 And here's a close-up of a collaborative work in progress that we captured last Thursday:
Sonni, Marka 27 and Carlos Pinto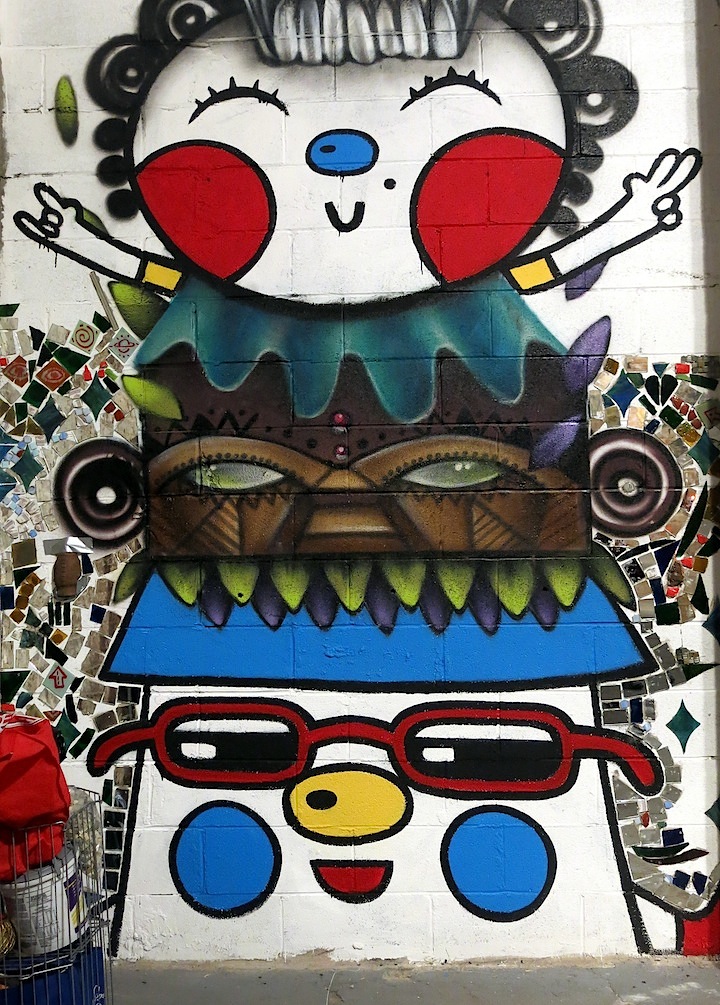 Other featured artists include: Chuck Berret, Ricardo Cabret, Chris RWK, Adam Dare, Jeff Enriquez, Art by Ken, Nepo, John Paul O'Grodnick and Gio Romo. There will also be a live musical performance by Mike Larry Draw X 86 SUPREME. Tonight's opening takes place at 270 Meserole Street in Bushwick, Brooklyn from 6 – 11pm.
All photos of artists at work courtesy of Dariel Mtz and Zoe; photo of Sonni, Marka 27 and Carlos Pinto collaborative work in progress by Lois Stavsky