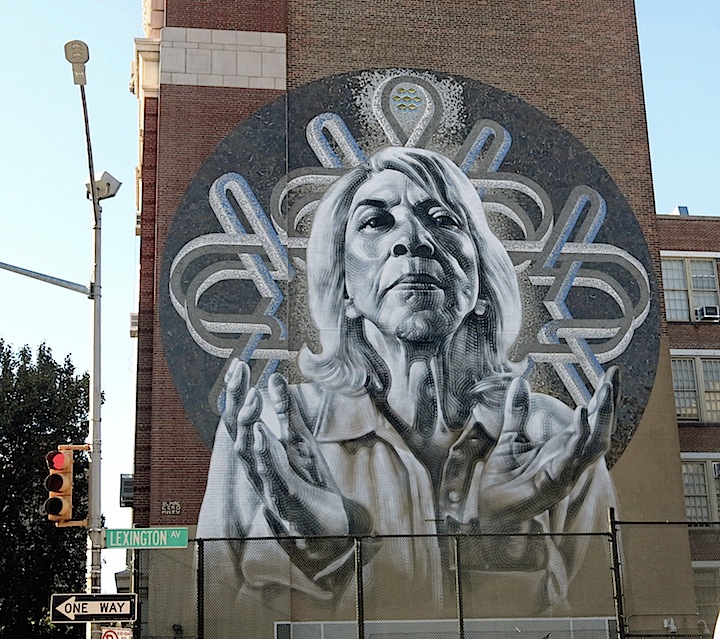 Monument Art, an international mural festival — similar in scale and scope to Los Muros Hablan NYC  that took place in 2013 in East Harlem and the South Bronx — was launched earlier this month. Curated by Celso Gonzalez and presented by the La Marqueta Retoña initiative, in collaboration with the City Council Speaker Melissa Mark-Viverito, it features a stunning array of soulful, site-specific murals.
South African artist Faith 47, 103 St & Madison Ave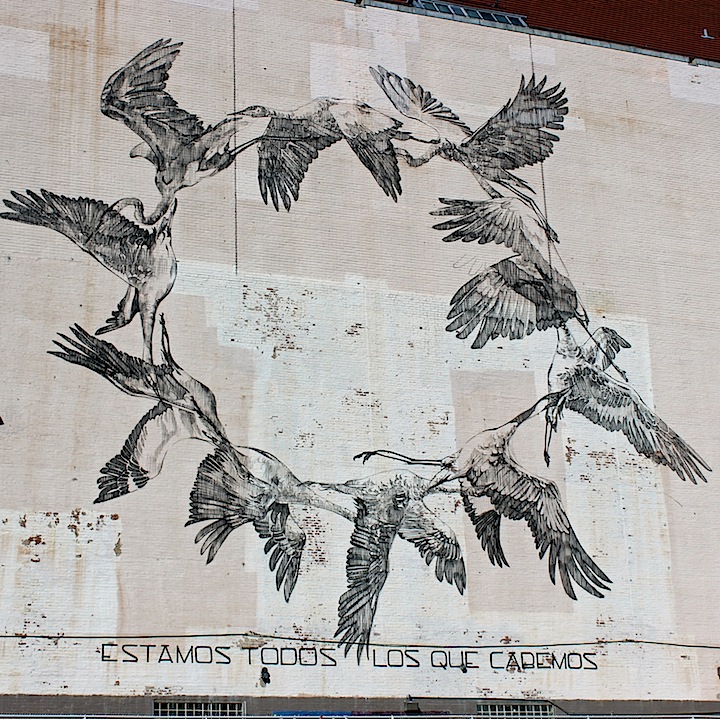 Brooklyn-based Puerto Rican photographer Luis R Vidal, 111 St & 1 Ave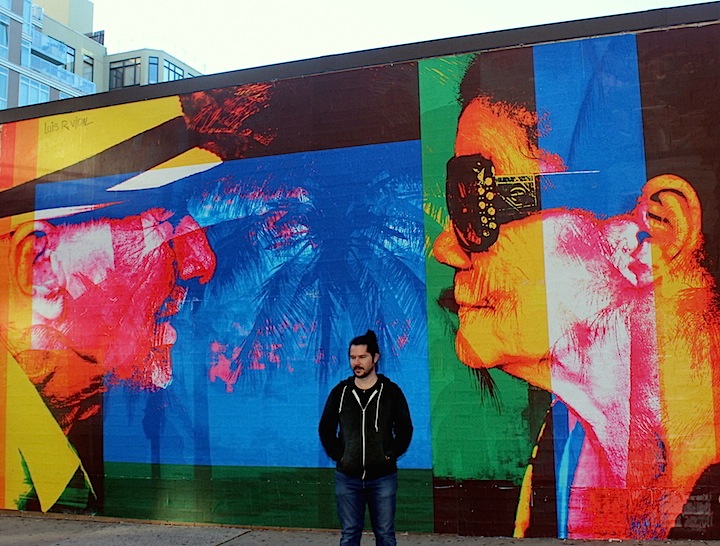 Belgian artist Roa at work, 1o8 St & Lexington Ave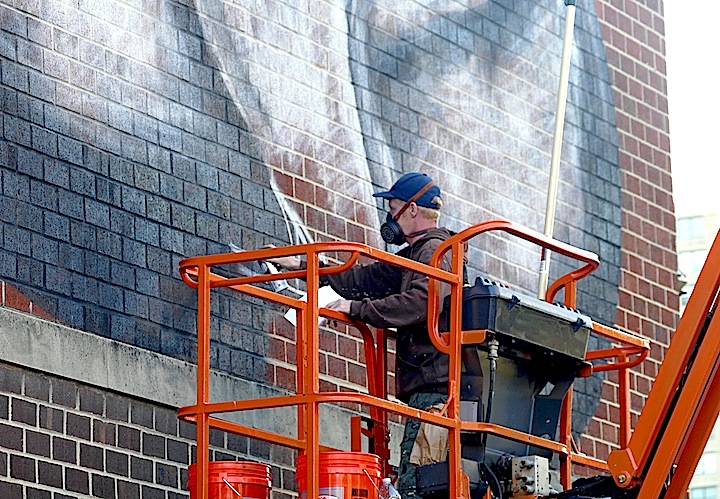 Roa's completed piece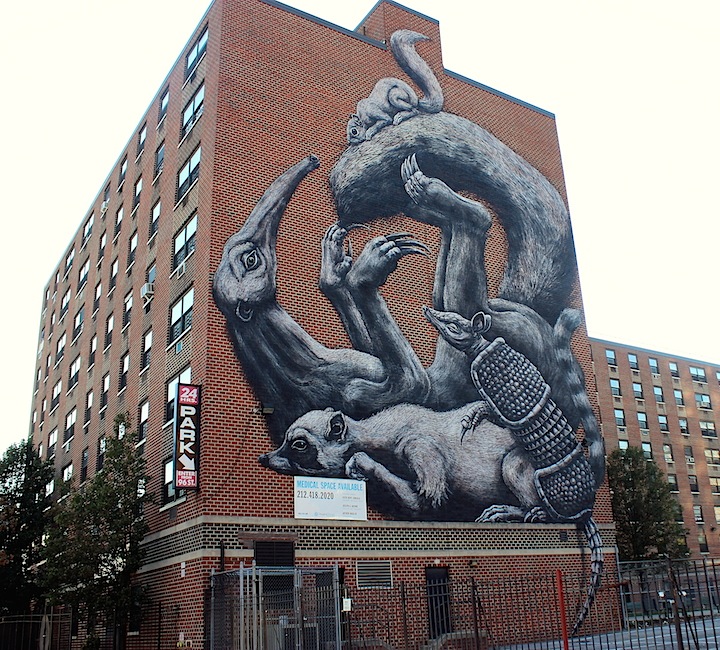 Mexican artist Sego at work, 103 St & Madison Ave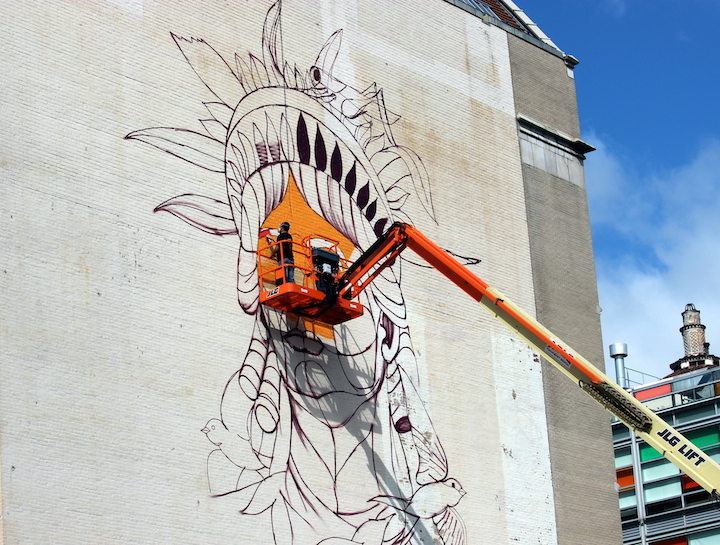 Sego's completed mural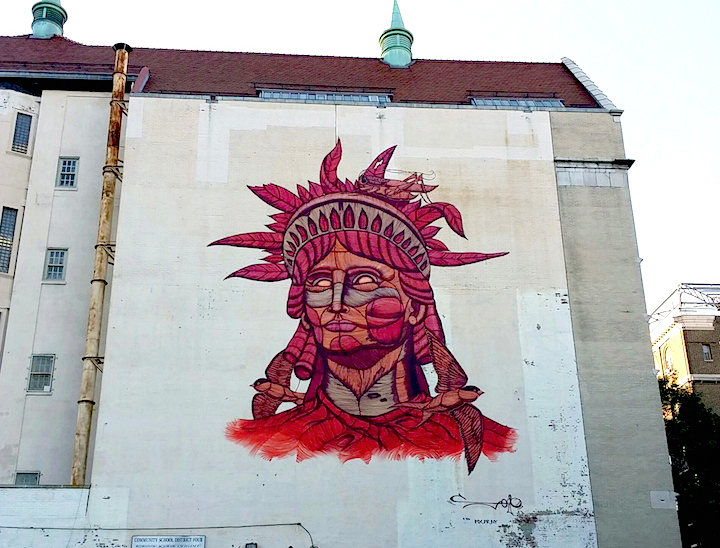 NYC-based Viajero at work, 113 St & 2 Ave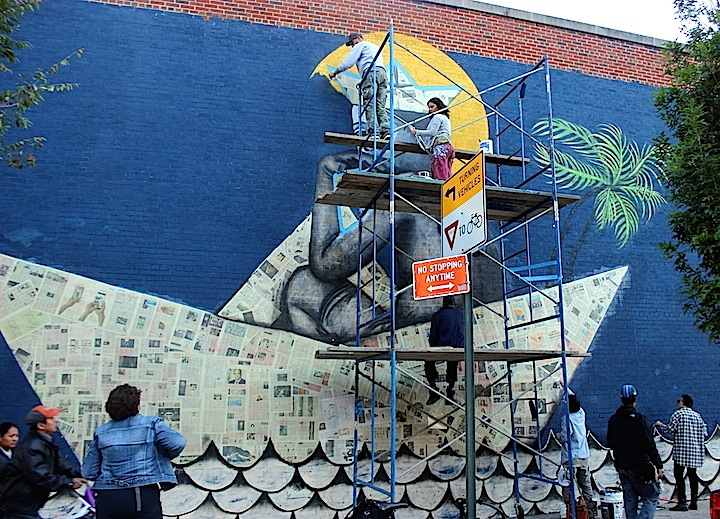 Viajero's completed mural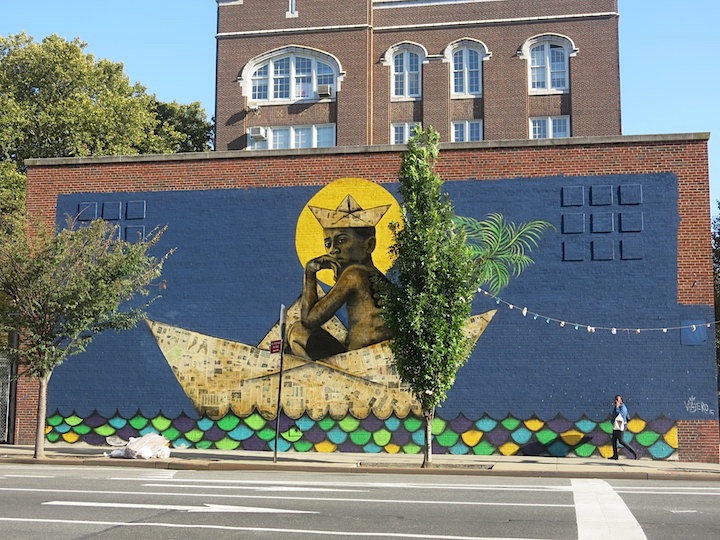 Argentine artist Ever at work on 99 St & 3 Ave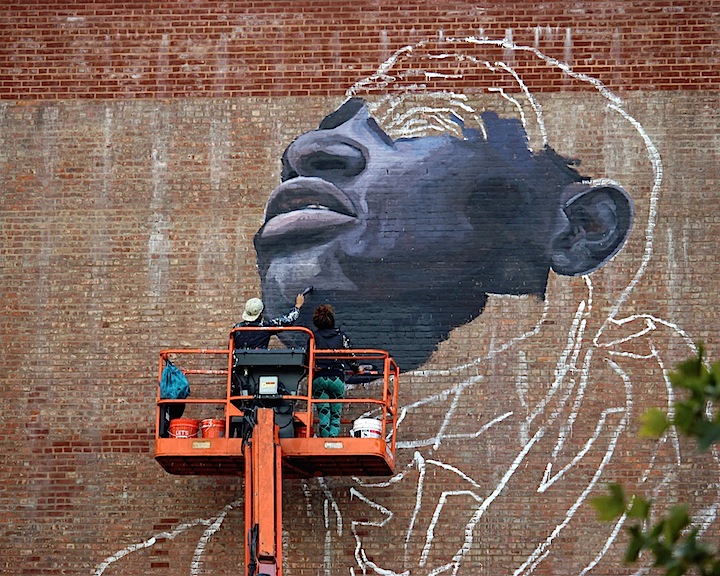 Ever's completed piece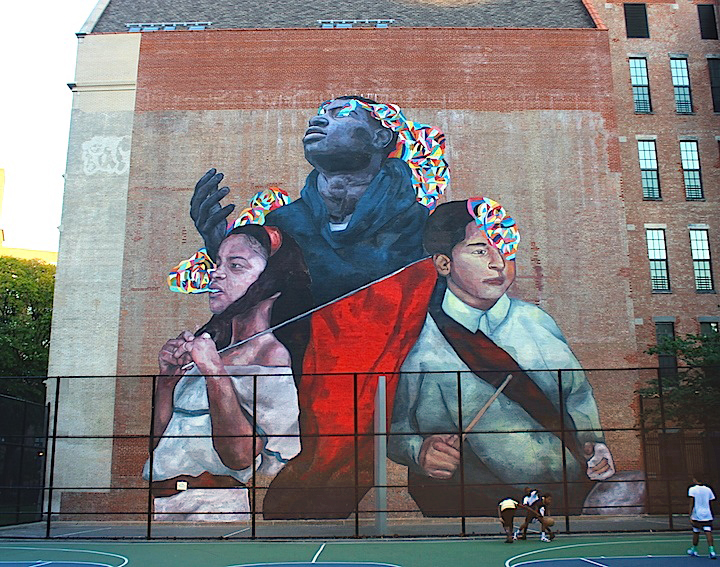 Andrew Antonaccio and Filio Galvez of the Miami-based collective 2Alas, 138 St & Park Ave, South Bronx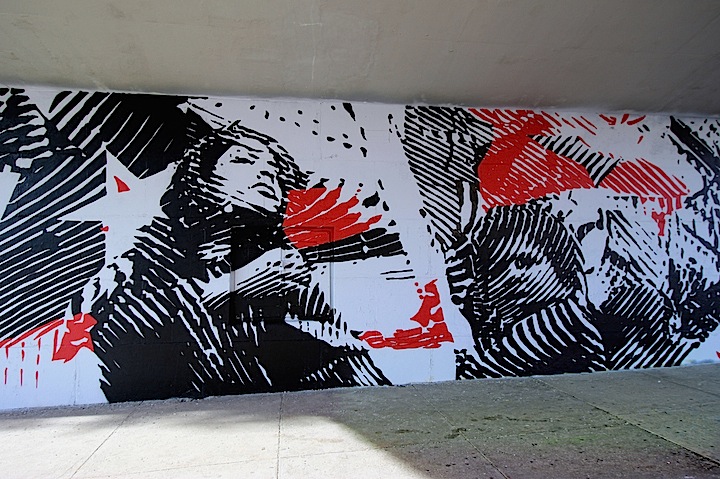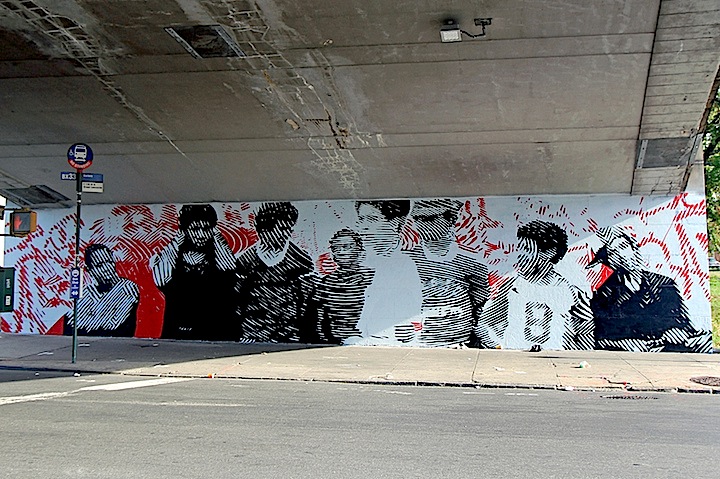 The first image — a portrait of Puerto Rican novelist Nicholasa Mohr on 111 St and Lexington Ave — was painted by LA based El Mac in collaboration with Puerto Rican artists Celso Gonzalez and Roberto Biaggi, Cero.
Photo credits: 1 & 9 Lois Stavsky; 2, 3, 5-8 & 10-13 Tara Murray; 4. Dani Reyes Mozeson 
Note: This blog will be on vacation through Nov. 1. You can follow us on our Facebook page and on Instagram.
{ 1 comment }