One of NYC's most spirited public art events celebrates its fourth year tomorrow with a huge block party at Welling Court in Astoria, Queens. For the past week, dozens of artists have been busy at work for this dynamic project, curated by Ad Hoc Art. Following is a glimpse of what we saw earlier this week: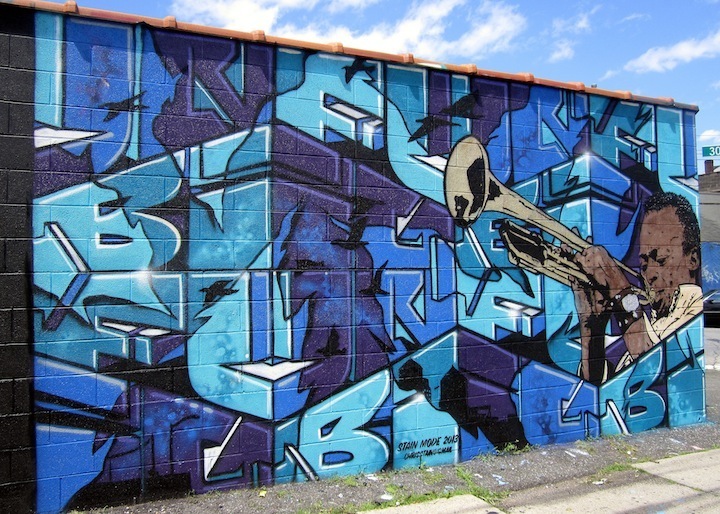 Toofly at work with Fumero to the left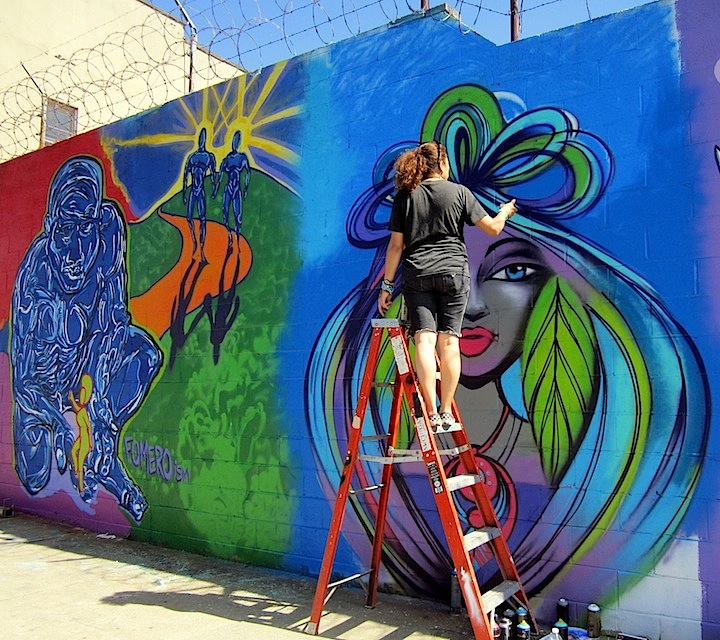 Lady Pink at work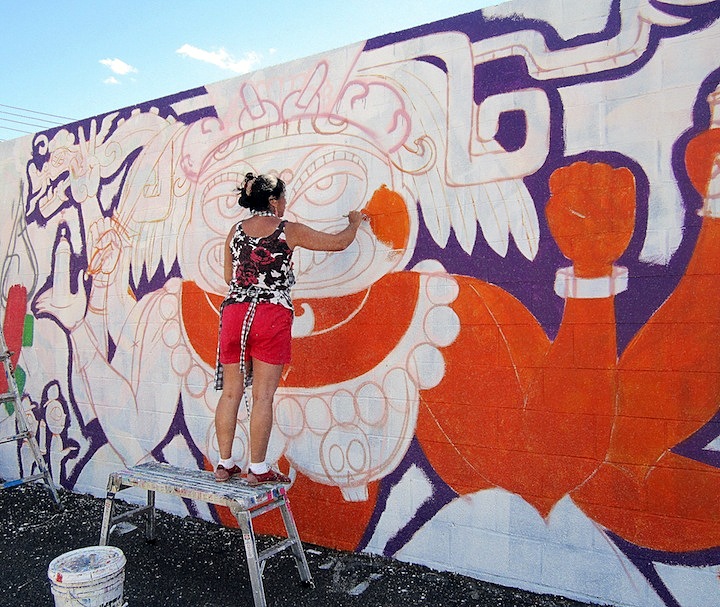 Alice Mizrachi  and Olek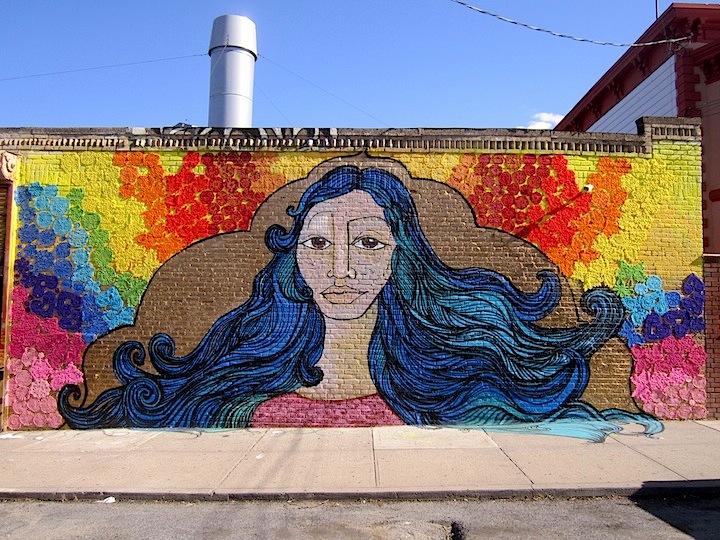 The Royal Kingbee at work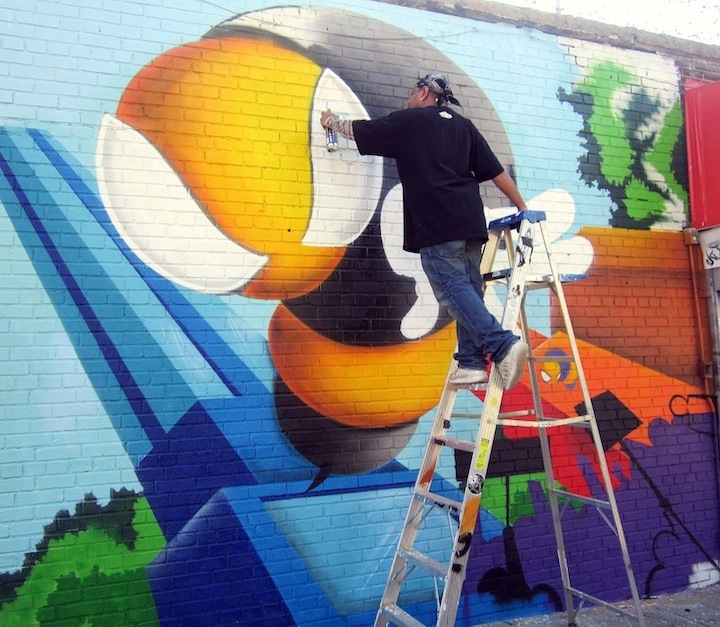 Logik One at work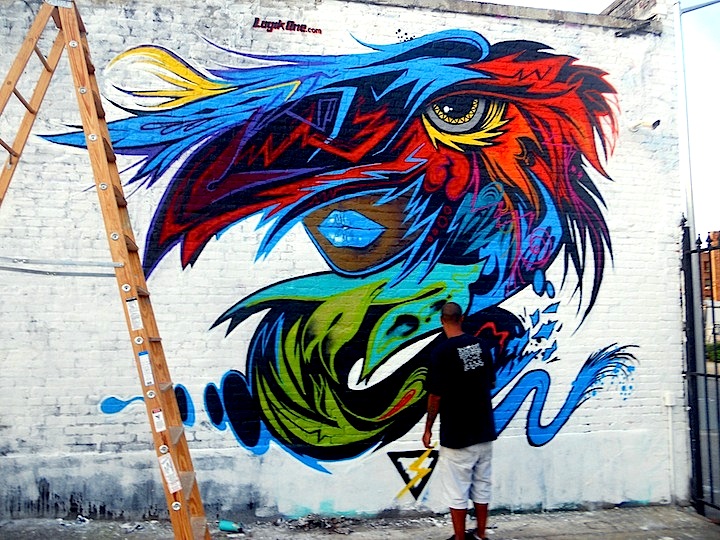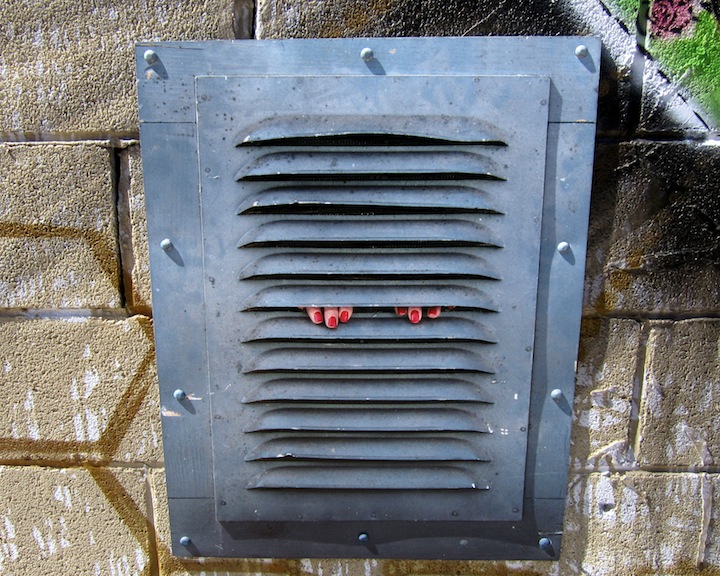 Dennis McNett, close-up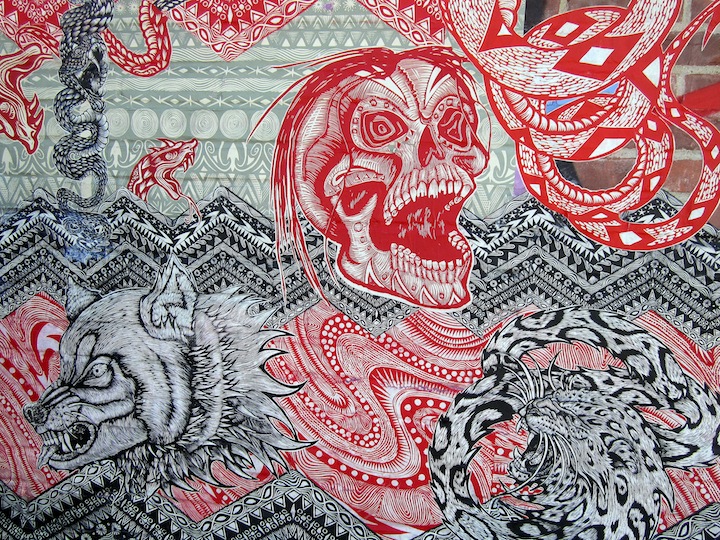 Keep posted to our Facebook page for many more images in the week ahead.
Photos by Tara Murray