Veteran NYC graffiti writer Al Diaz will be a featured artist this Sunday, June 16th, in the exciting Writing On It All project at Governors Island. We recently met up with Al who spoke about his early years as a graff writer on the Lower East Side and his text-based graffiti, rooted in his early collaborations with the legendary Jean-Michel Basquiat.

When and where did you start getting up?
Back in 1972 on the LES. I was 13. I hit mostly trains and trucks back then.
What was your tag at the time?
Bomb-One.
Is that because you were bombing lots?
No. That term didn't even exist at the time. My friends gave me that name because I used to panic and blow-up.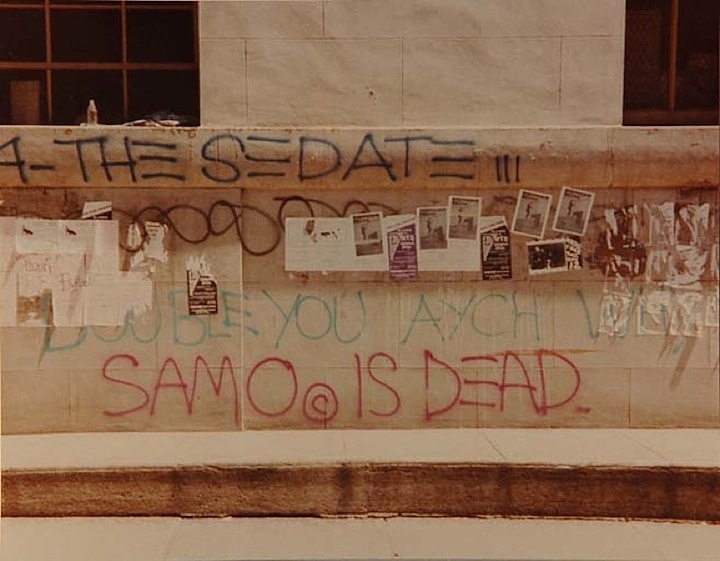 What inspired you to get up back then?
My cousin was close-friends with Snake 1. And we spent a lot of time with him and other writers up at the Writers Corner 188 in the Heights.
Do you have a formal art education? 
As a kid, I took painting and drawing classes, and I went to the High School of Art and Design.
Have you ever been arrested for graffiti?
Once they picked me up and held me over night in Coney Island.  But, no, I was never arrested for graffiti.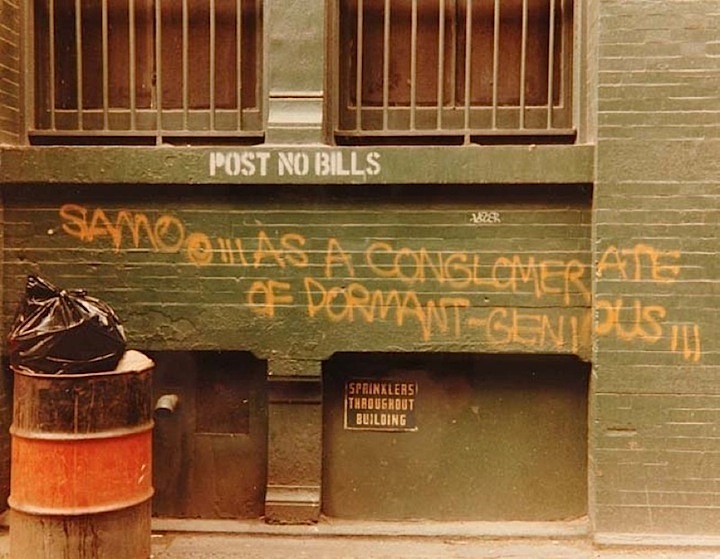 Have you any early graff-related memories that stand out?
I remember when a truck driver caught me writing on a truck and beat the hell out of me, mangling my wire-framed glasses. It was probably not even his truck.
How did your family feel about what you were doing?
They hated it. Back then we were considered juvenile delinquents.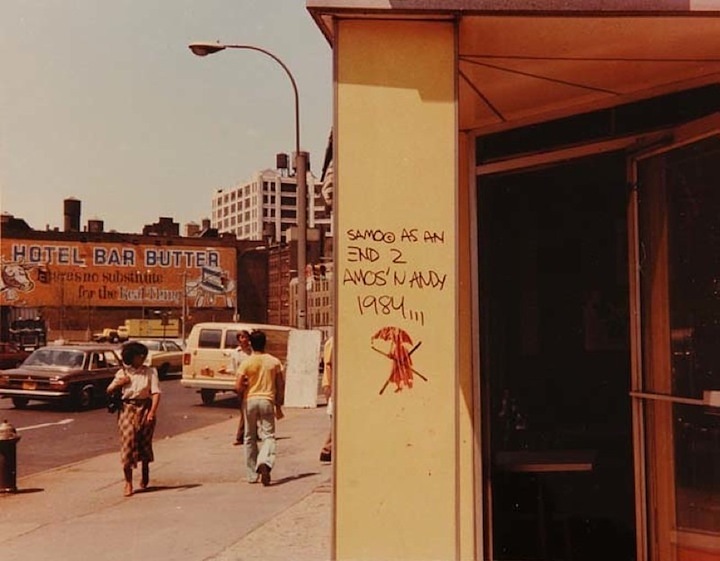 How did you transition into the word-play that you do today?
In 1977, I became friends with Basquiat. We met at City-as-School.  I introduced him to writing on walls. We came up with the term SAMO (Same Old Shit). That was the beginning. What Basquiat and I did was soon picked up by the SoHo Weekly News and the Village Voice.
Any thoughts about Jean Michel Basquiat's commercial success?
That's the art market. It is what it is.
How do you feel about the movement of street art and graffiti into galleries?
Why not? I'm too old to be idealistic.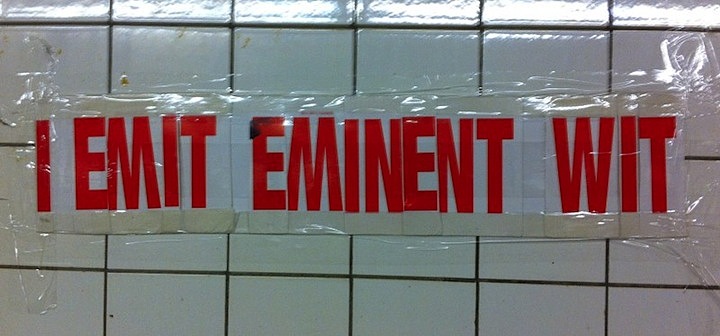 Who were some of your influences?
Jackson Pollock. I love his manic energy. Picasso, Charles Bukowski and Tom Waits.
Tell us something about what you are doing now.
In 2008, I started pulling WET PAINT signs off the subways, cutting them up and making anagrams from its letters. At first I did it just to entertain myself. But the project continued to evolve and three years later, in 2011, I began posting these redesigned, recycled signs back on the walls in the train stations.
How has your work evolved in the past few years?
I've always loved words and language, and I'm continually becoming more adventurous in my wordplay. I now have a list of almost a thousand words made from WET PAINT!

What do you see as the role of the artist in society?
I see my art as social commentary. The masses are generally asleep. It is the responsibility of the artist to wake them up.
You can register here to participate in Al Diaz's WET PAINT project this Sunday from 12-3pm in the interior of an early 20th century house that had served as senior officer housing when Governors Island was a military base.
All photos courtesy of the artist