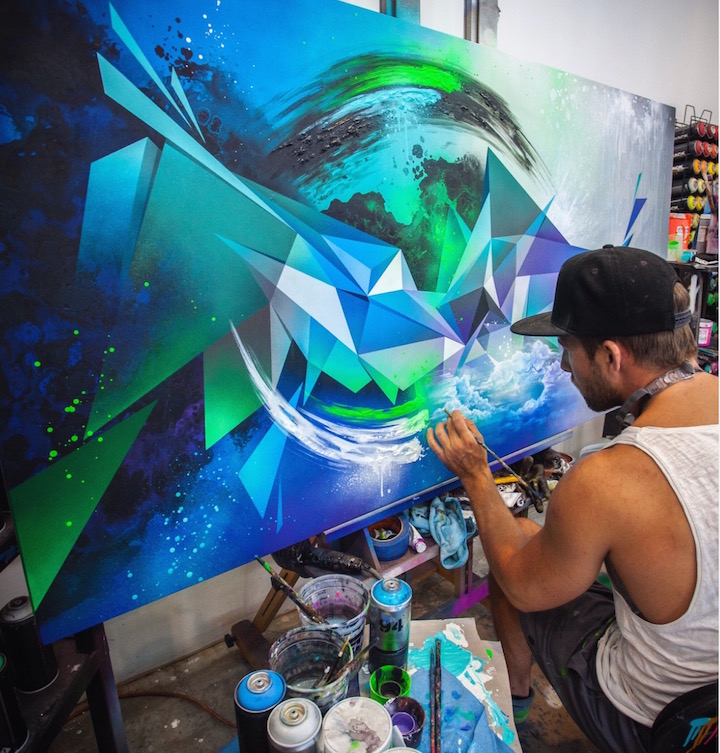 With roots in the graffiti milieu of southwest Copenhagen, where he painted hundreds of walls under his alias KETS, Mikael B has since developed a signature identity fusing elements of wild style graffiti, fine art and graphic design. Aptly titled Reality Shift, Mikael B's upcoming exhibit presents an alternate reality bursting with bold colors and boundless energy. Pictured above is the artist at work in his studio as he prepares for his solo exhibit opening Saturday evening from 7-10pm at Gregorio Escalante Gallery. Several more images of the artist's work follow:
Time Bending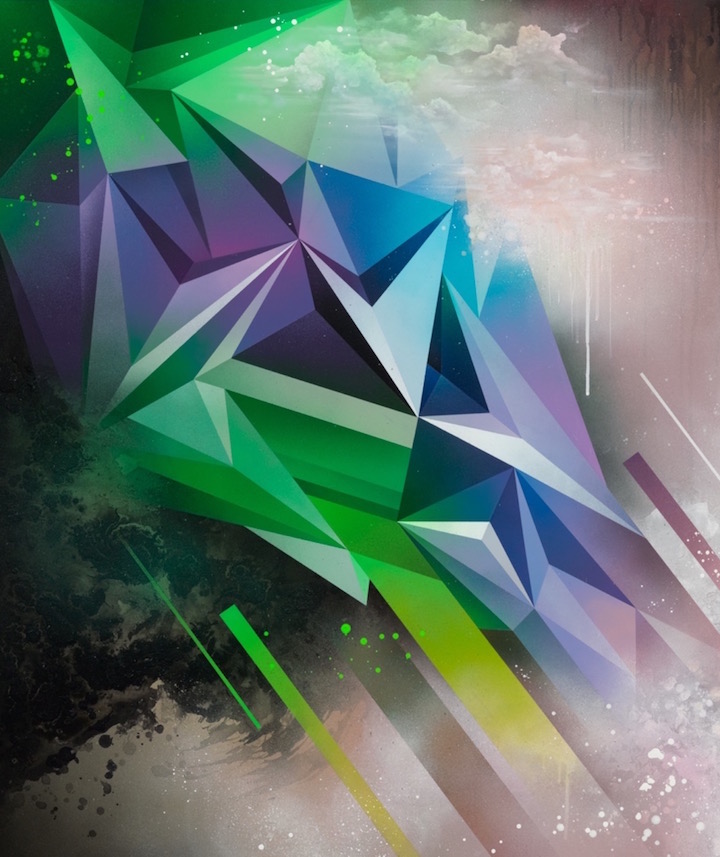 Breaking Out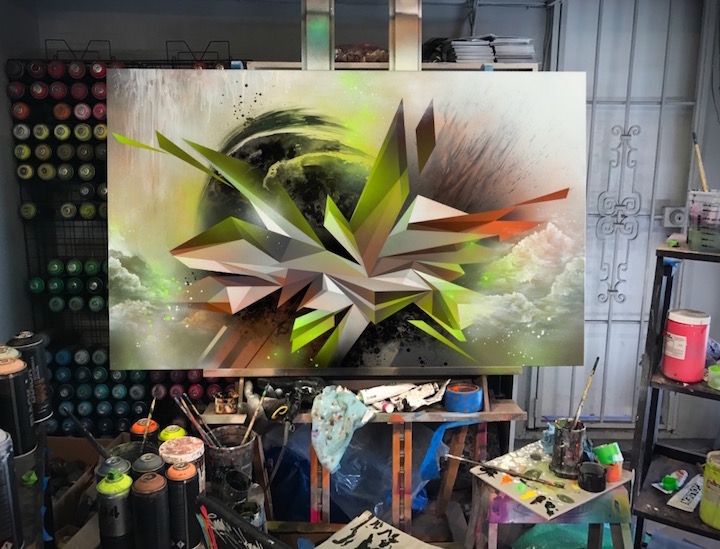 Close-up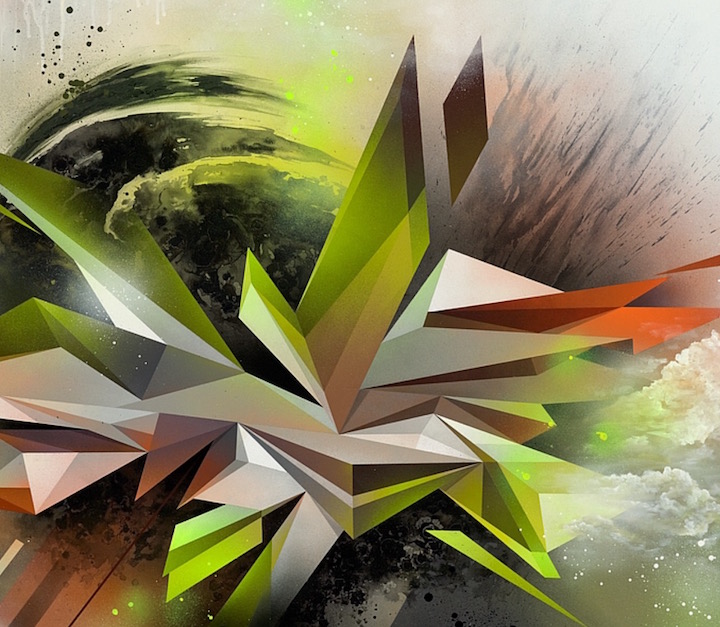 Skyfall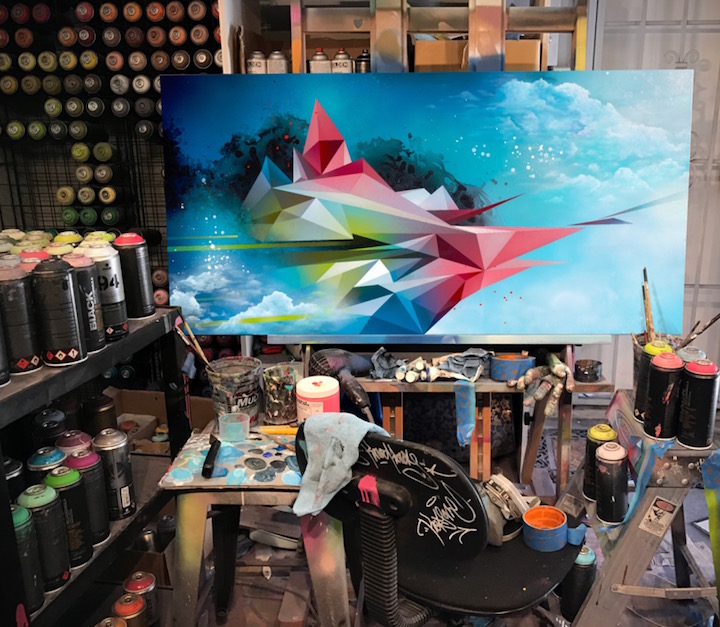 Located at 978 Chung King R0ad in Los Angeles, Gregorio Escalante Gallery is open Wednesday — Sunday from 1pm — 6pm and by appointment.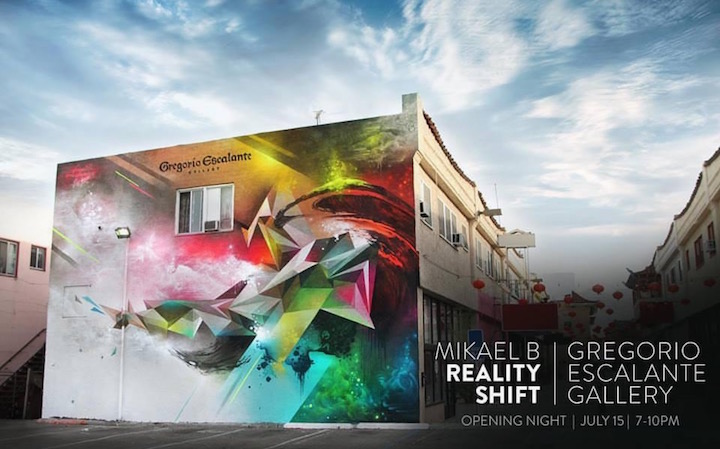 All photos courtesy Gregorio Escalante Gallery 
Note: Hailed in a range of media from WideWalls to the Huffington Post to the New York Times, our Street Art NYC App is now available for Android devices here.