The following post is by Newark-based arts educator, writer and photographer Rachel Alban.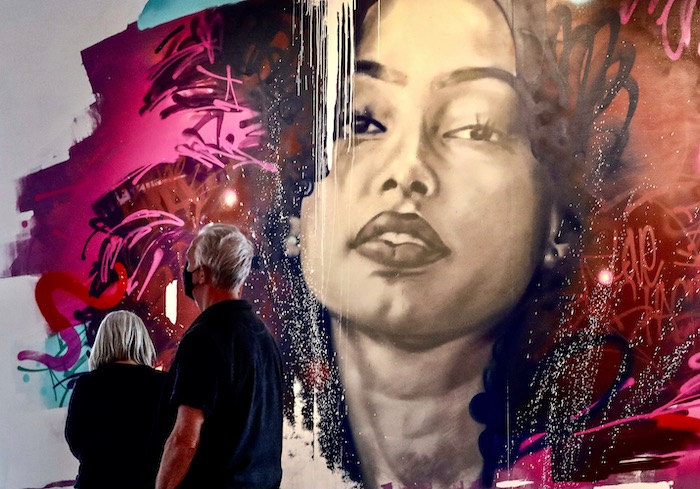 I returned this past Saturday to the Morris Museum in Morristown, NJ to revisit On and Off the Streets: Urban Art New Jersey which remains on view through this Sunday, February 27. Curated by Lois Stavsky with my assistance, it is "the first museum exhibition to examine the duality of New Jersey artists whose creative versatility extends from the street to the studio."
Working with Lois on this exhibit was meaningful on so many levels. It gave me the opportunity to connect with artists throughout NJ after a year of living almost entirely virtually. And introducing some of our favorite artists to new audiences and presenting them in such an elegant setting was especially wonderful.
The above photograph featuring a couple viewing a detail of Rorshach's huge mural was taken this past Saturday. Several more photos follow — some captured this past weekend, and others as far back as late summer.
Flemington-based artist James Kelewae aka Luv One to the left of the Newark-based duo Rorshach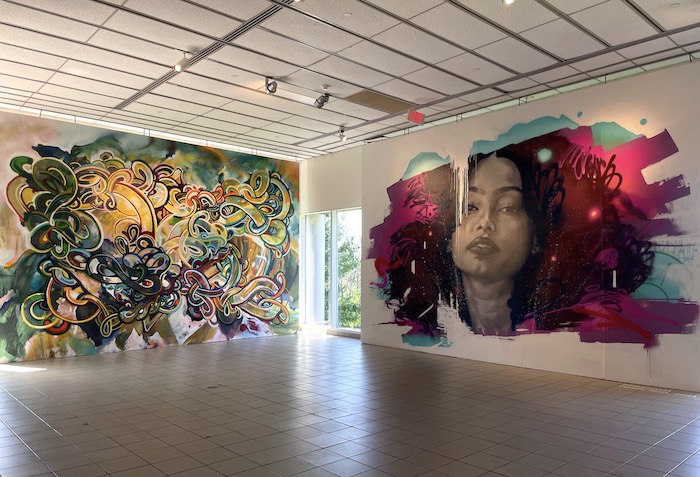 Jersey City native Will Power, segment of his mural "1984," a throwback to his childhood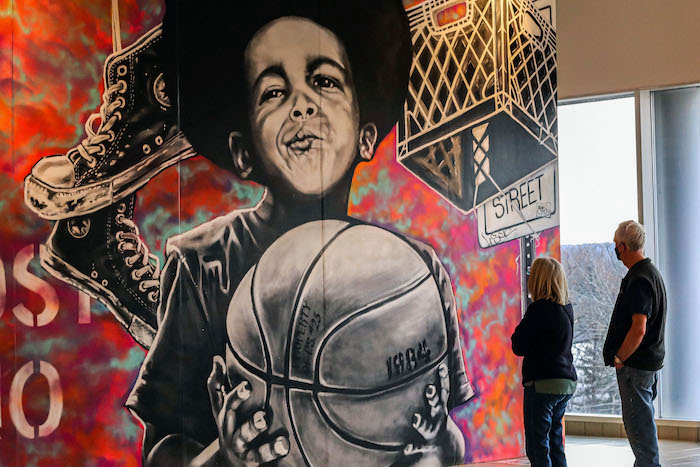 Multidisciplinary artist Clarence Rich to the left of Jersey City-based Emilio Florentine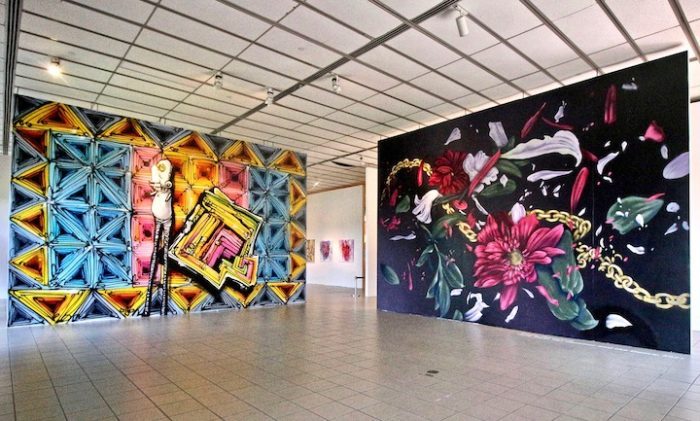 Newark-based Layqa Nuna Yawar painting the US golden dollar coin depicting a representation of Sacagawea and her son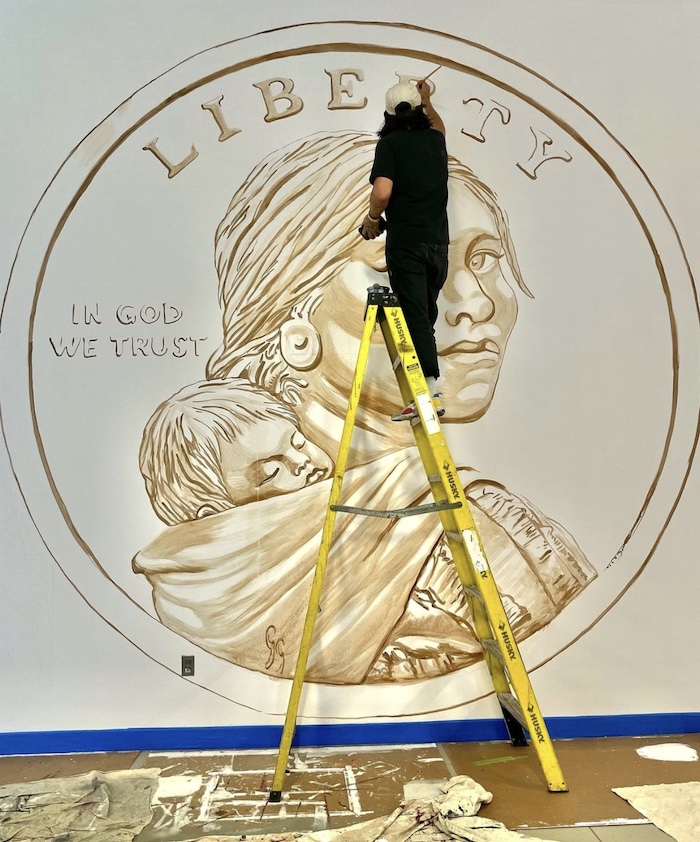 The late Newark-based legendary multidisciplinary artist Jerry Gant, a segment of a special installation of his works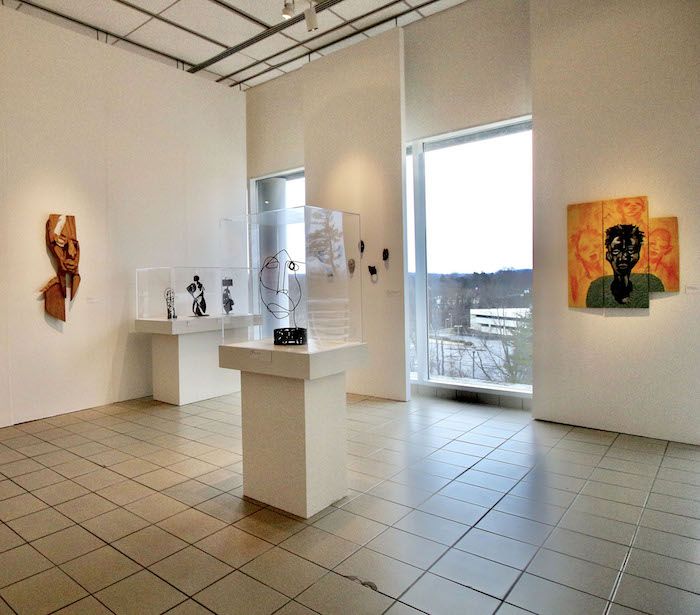 Jersey City-based Mr Mustart's strikingly intriguing mural captures this visitor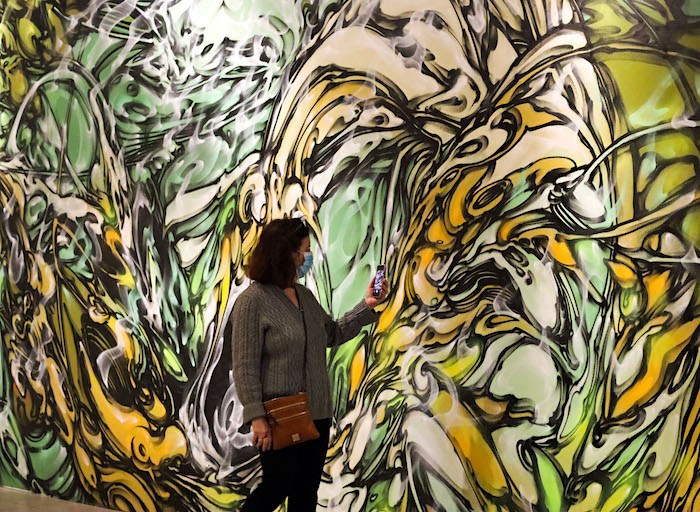 Noted stencil master Joe Iurato to the left of Jersey City-based artist and arts educator Catherine Hart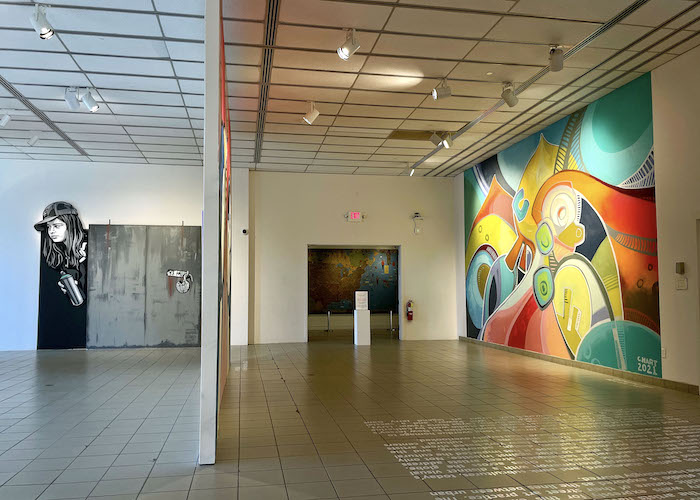 New Brunswick native RH Doaz with a glimpse of Catherine's mural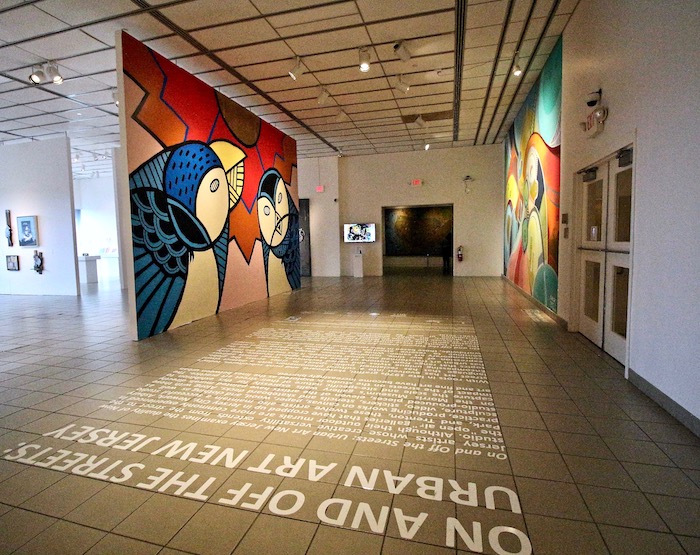 Located at 6 Normandy Heights Road in Morristown, NJ, the Morris Museum is open Wednesday – Sunday, 11:00AM to 5:00PM. Just a few more days remain to check out On and Off the Streets: Urban Art Jersey
Generous support for this exhibition is provided by the Joseph Robert Foundation and Loop Colors.
Photos: Rachel Alban