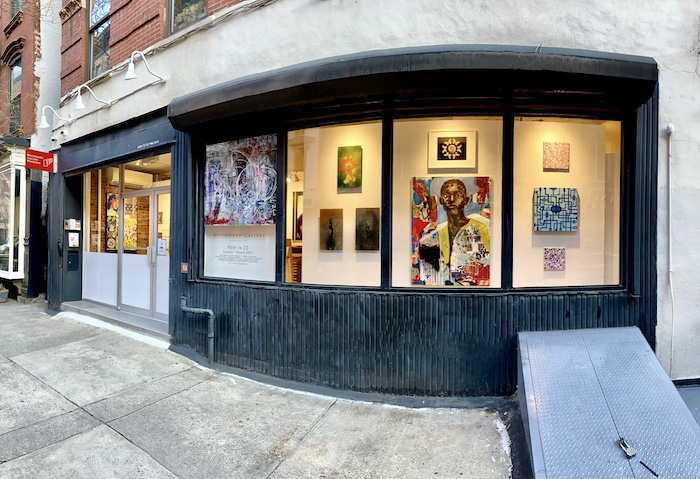 For close to three decades, Woodward Gallery has been enriching Manhattan's Lower East Side with wonderfully enticing exhibitions and public art projects. On view through March at its 132A Eldridge Street space is New In 22 featuring strikingly expressive new works by 14 contemporary artists in a range of media. And among these artists are many who also share their talents in public spaces. A selection of images by these artists — whose particular aesthetics often blur the line between urban and fine art — follow:
NYC-born and based Puerto Rican mixed-media artist Jose Baez, "Visionary King," 2021, Mixed media collage, spray paint, oil and acrylic on canvas (including found objects and materials)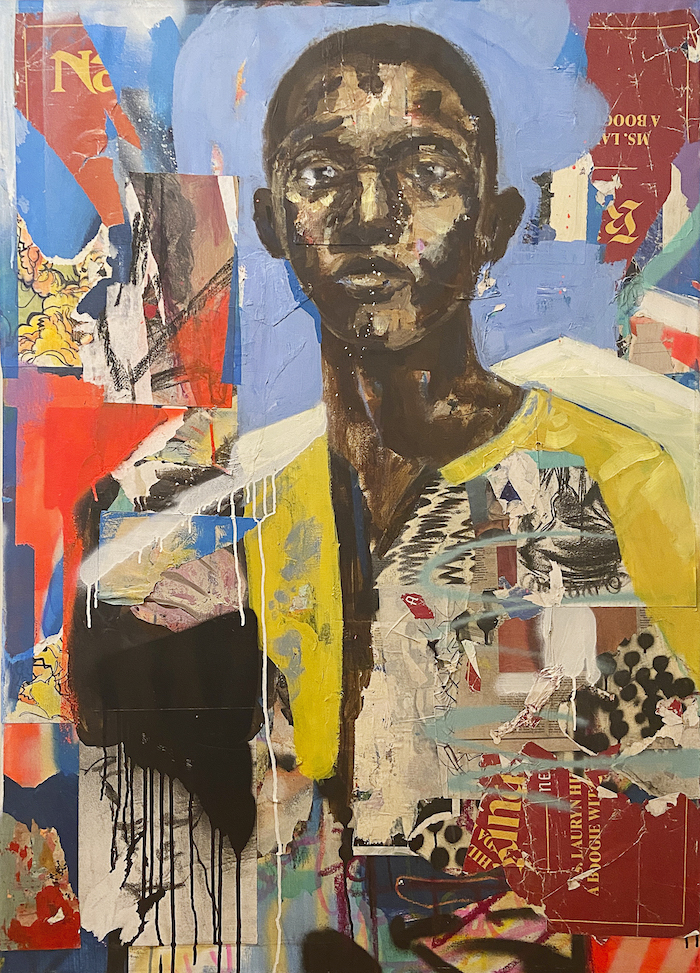 New Jersey-based Hungarian-American urban folk artist RH DOAZ, "Always Inhabit Your Space 6," 2021, Aerosol spray paint, oil, wood stain on reclaimed pine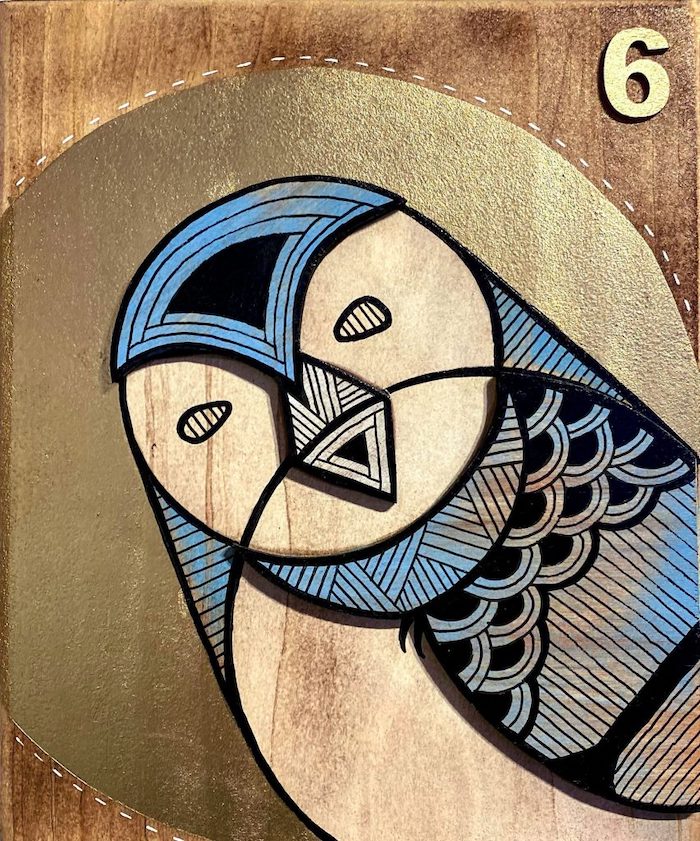 The legendary Brooklyn-based artist Moody, "Alternating Portals," 2022, Acrylic on wood panel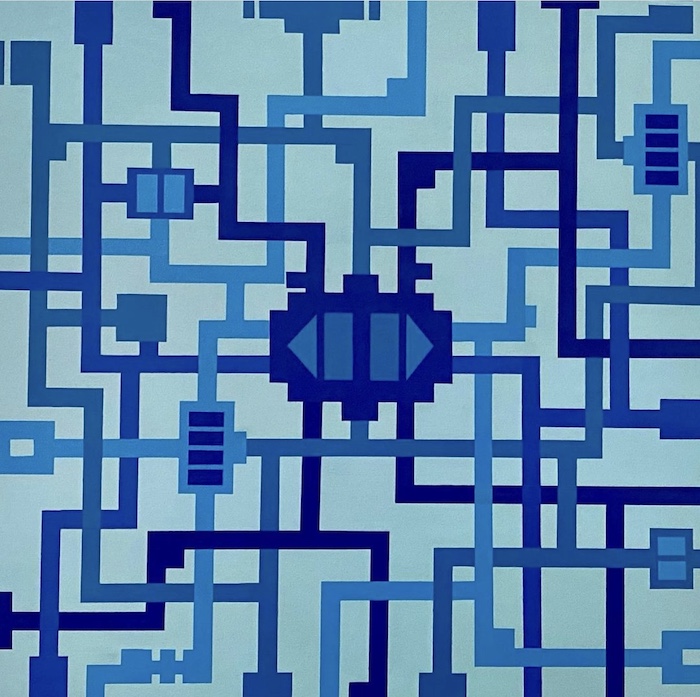 Brooklyn-based interdisciplinary artist DM Weeks, "Fight or Flight," 2021, Acrylic, spray paint, and oil on canvas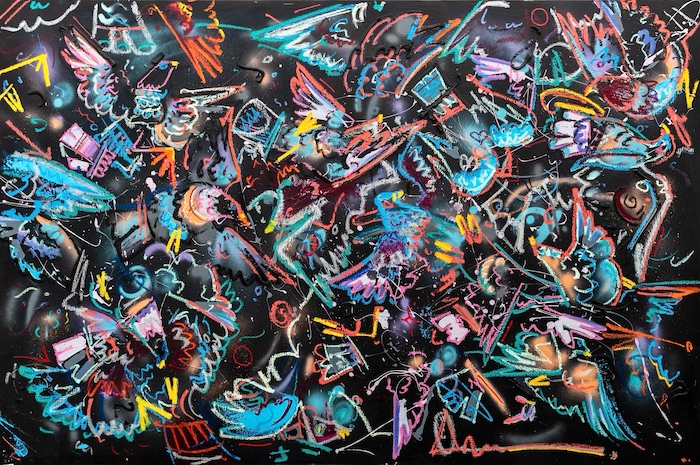 Brooklyn-born, Dallas-based artist JM Rizzi, "Verbal Stick Up," 2021, Mixed media on canvas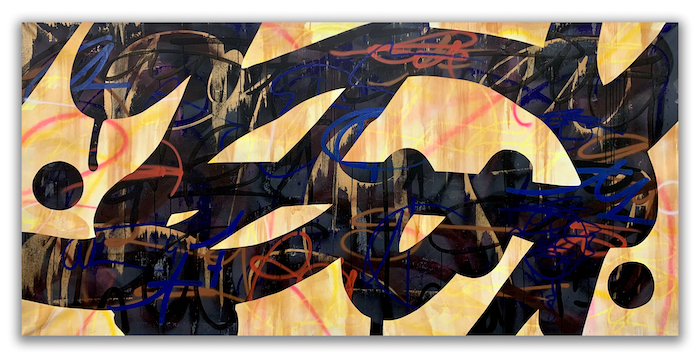 NYC-based multidisciplinary artist Matt Siren, "The Tragedy of Time and Space, 2022," Hand painted with acrylic and glitter embellishments on wood panels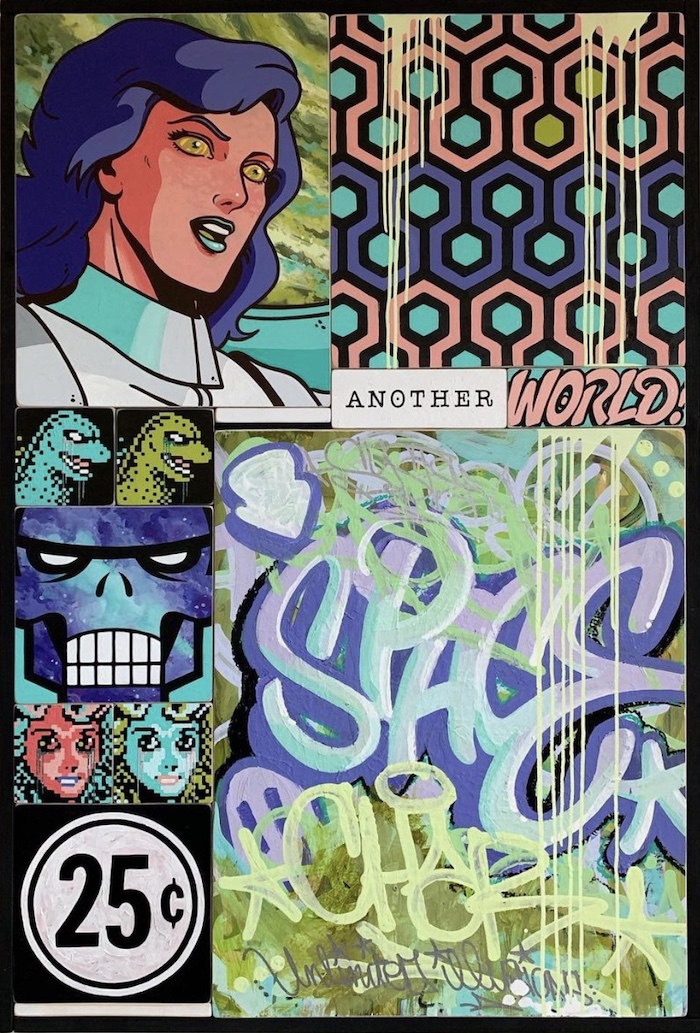 Hudson Valley-based neo-expressionist artist Cosbe, Soft Spot, 2022, Acrylic and mixed media on acrylic panel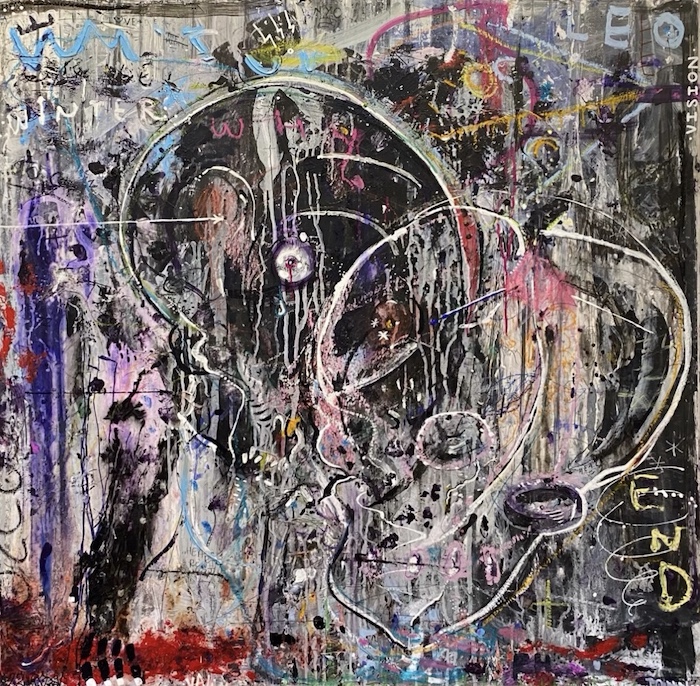 Also on view in New In 22 is a wonderfully eclectic range of strong works by: Susan Breen, Tommy Flynn, Sabina Forbes II, Val Kilmer, Margaret Morrison, Alex Racine and Daniel Rosenbaum.
You can visit New In 22 in person at Woodward Gallery's street level exhibition windows 24/7. You can also see it online on WoodwardGallery.net, on Artsy.net and on the virtual Artsy Viewing Room.  A full color digital catalogue is available for free here and softcover catalogue is available to order here.
Images courtesy Woodward Gallery