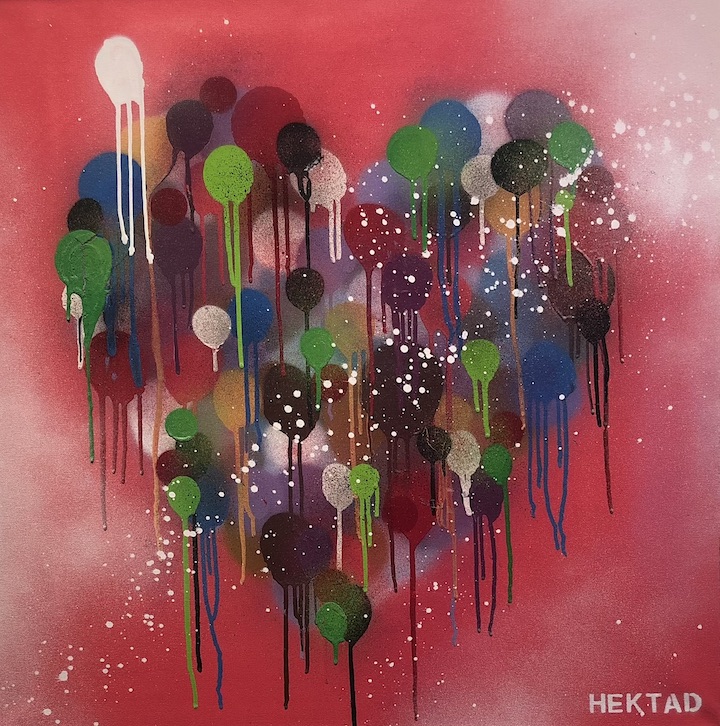 HEKTAD! Love Will Tear Us Apart, a solo exhibition featuring a delightfully charming array of new works – all on the theme of love — by the prolific NYC-based artist Hektad, continues through Sunday at One Art Space. Executed in his signature style, the works reflect Hektad's early days as a graffiti writer in his native Bronx, as well as his recent years as a Manhattan-based street and studio artist. The 30″ x 30″ image featured above is aptly titled "Love Spray." Several more images captured while we visited One Art Space this past Sunday follow:
My Love Is Golden, 2021, 36″ x 36″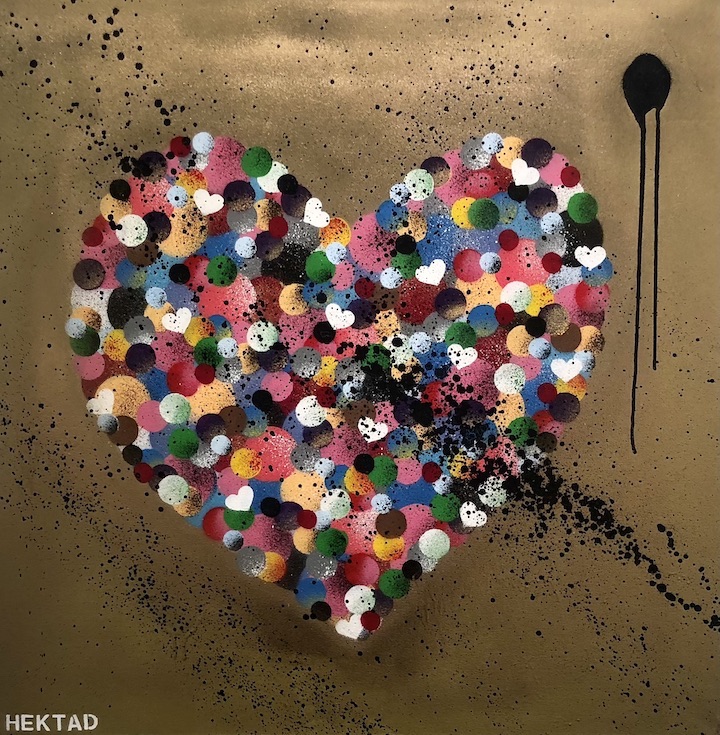 Bear Brick, Sculpture, 20″ tall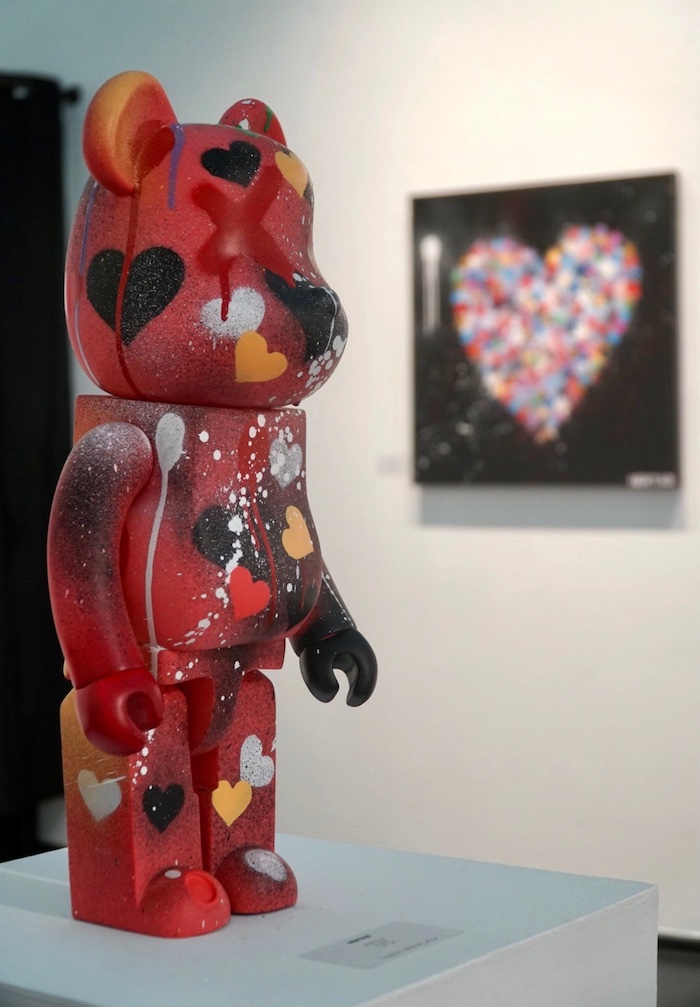 Another Bear Brick 20″ tall sculpture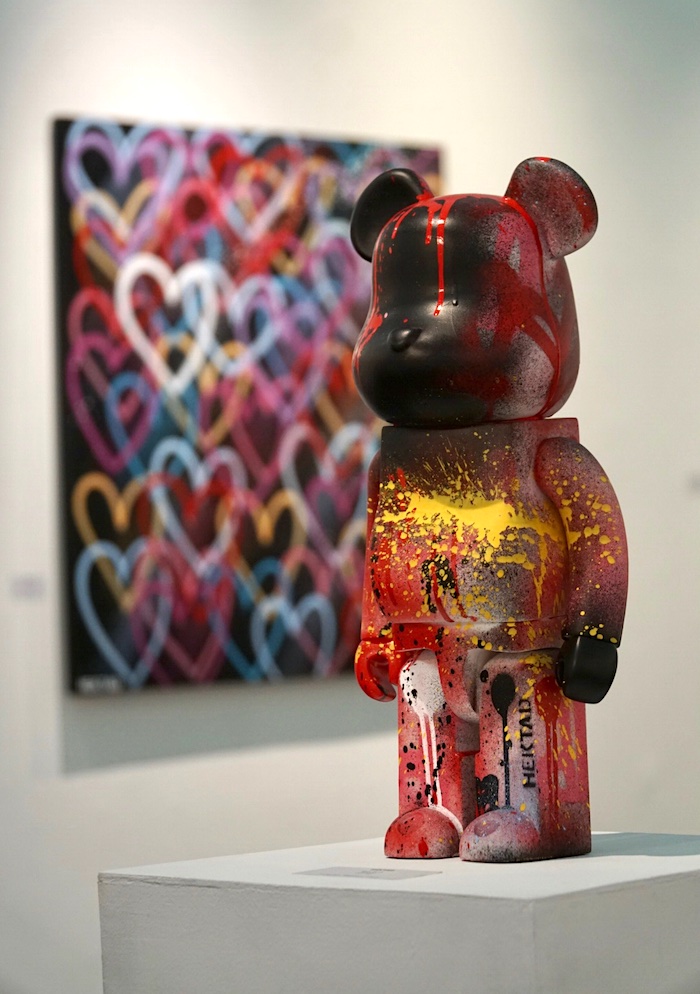 My Broken Heart, 2020, 61″ x 72″ (L) and Love of Passion Series – Red, 2021, 24″ x 24″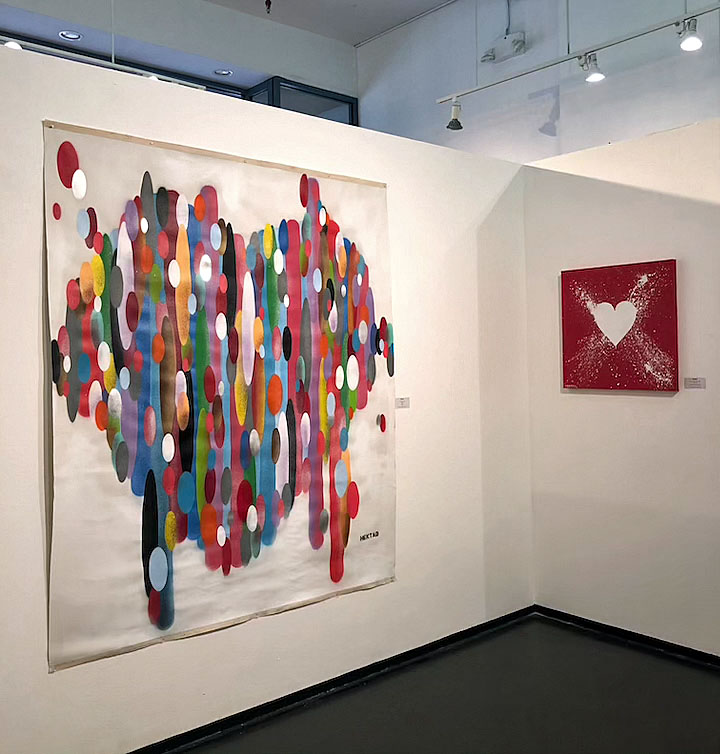 Wide view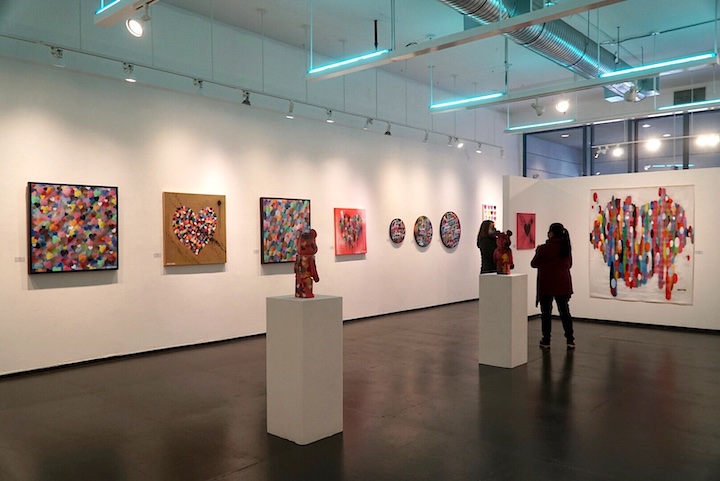 Located at 23 Warren Street, One Art Space is open Monday through Friday from 1 – 6 pm,  Saturday and Sunday from 1 – 5 pm. And this Friday — beginning at 6pm — there will be a talk, book launch and signing for the artist's first book. You can register for the event here.
Photo credits: 1, 2 & 5 Lois Stavsky; 3, 4 & 6 Ana Candelaria