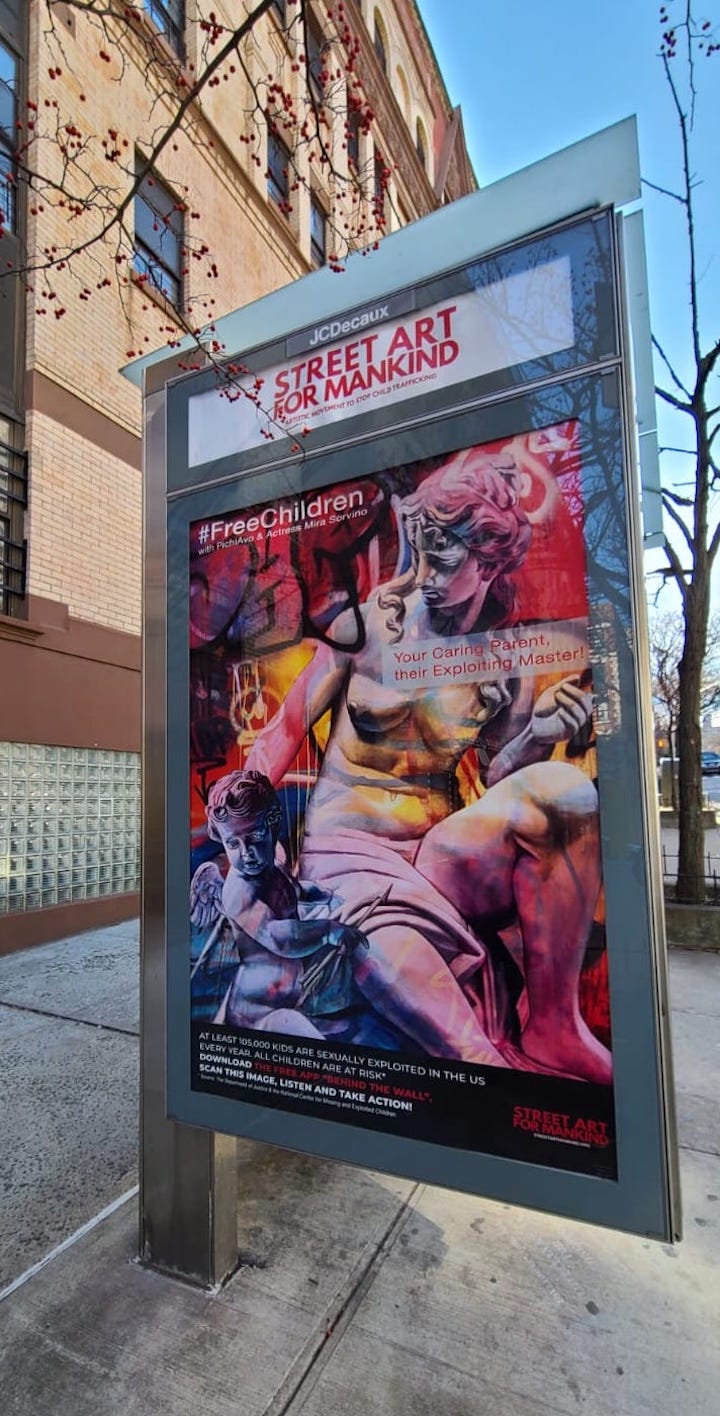 Kicking off the International Year for the Elimination of Child Labour, Street Art for Mankind launched earlier this week a one-year anti-child trafficking billboard campaign online and in the streets of NYC.  Participating in this #FreeChildren Campaign are nine major street artists, who are taking over 100 billboards with visuals that educate the general public about the reality of child trafficking. All of the visuals can be activated by the free AR app "Behind the Wall," available both on Google Play and at the App Store, that allows us to get the facts and take action simply by scanning the image.
The billboard featured above was designed by the immensely talented Spanish duo PichiAvo. Several more images of billboards that have turned into interactive installations in the streets of New York or online (video here) follow:
Spanish artist Lula Goce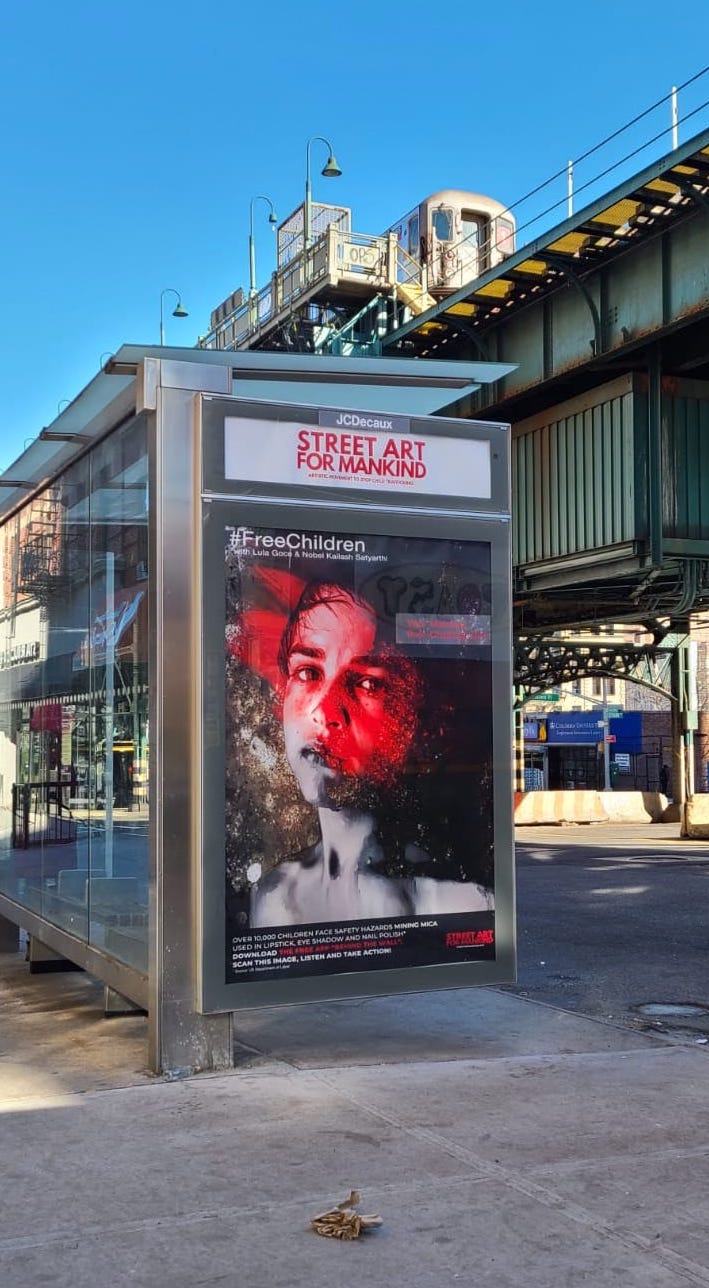 Barcelona-native Cristian Blanxer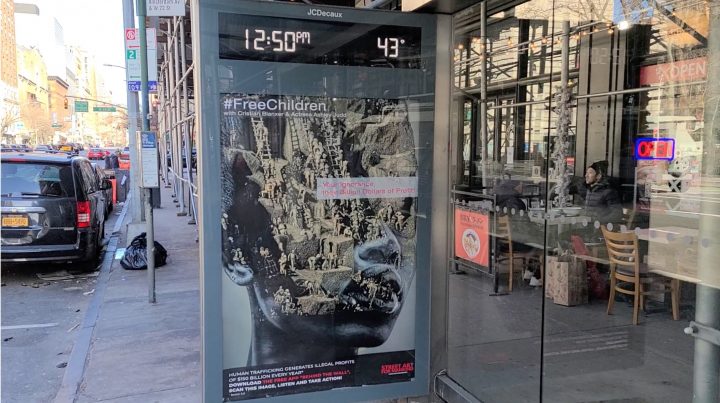 Amsterdam-based Judith de Leeuw aka JDL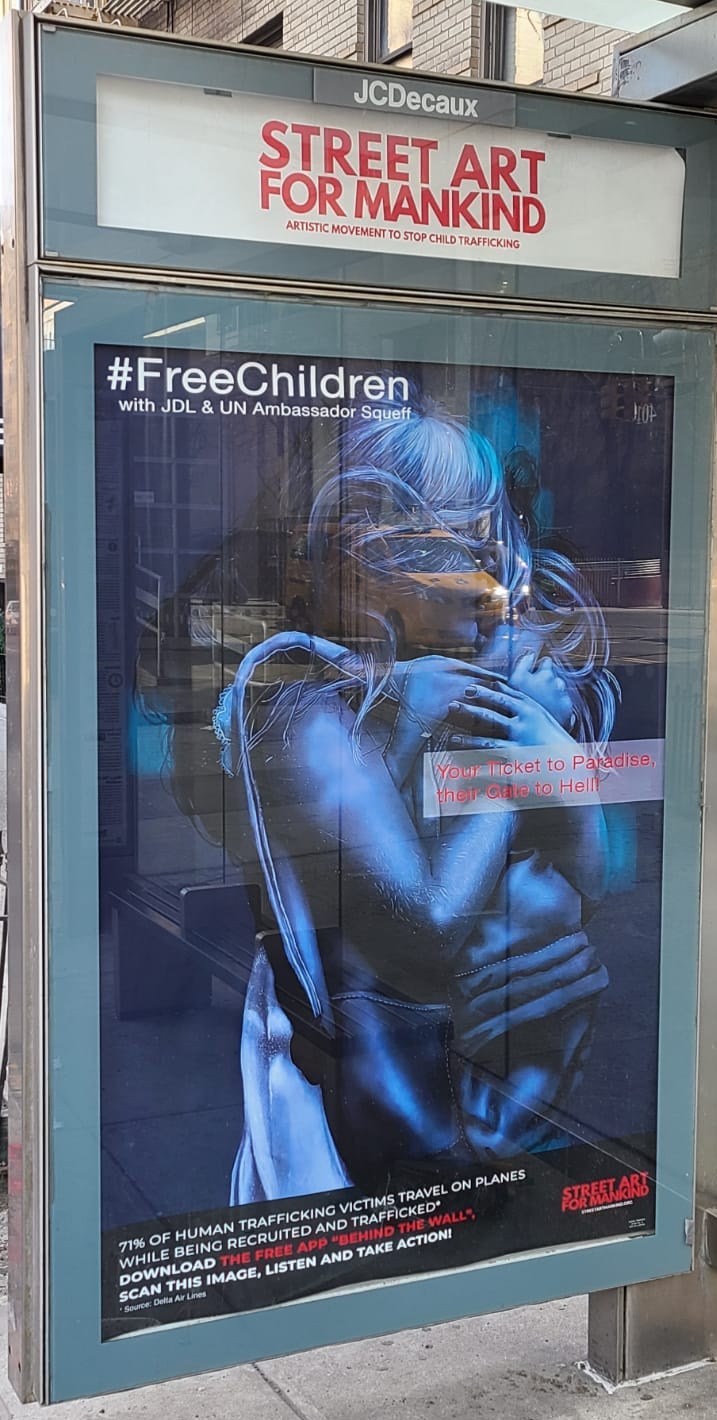 Copenhagen-based Victor Ash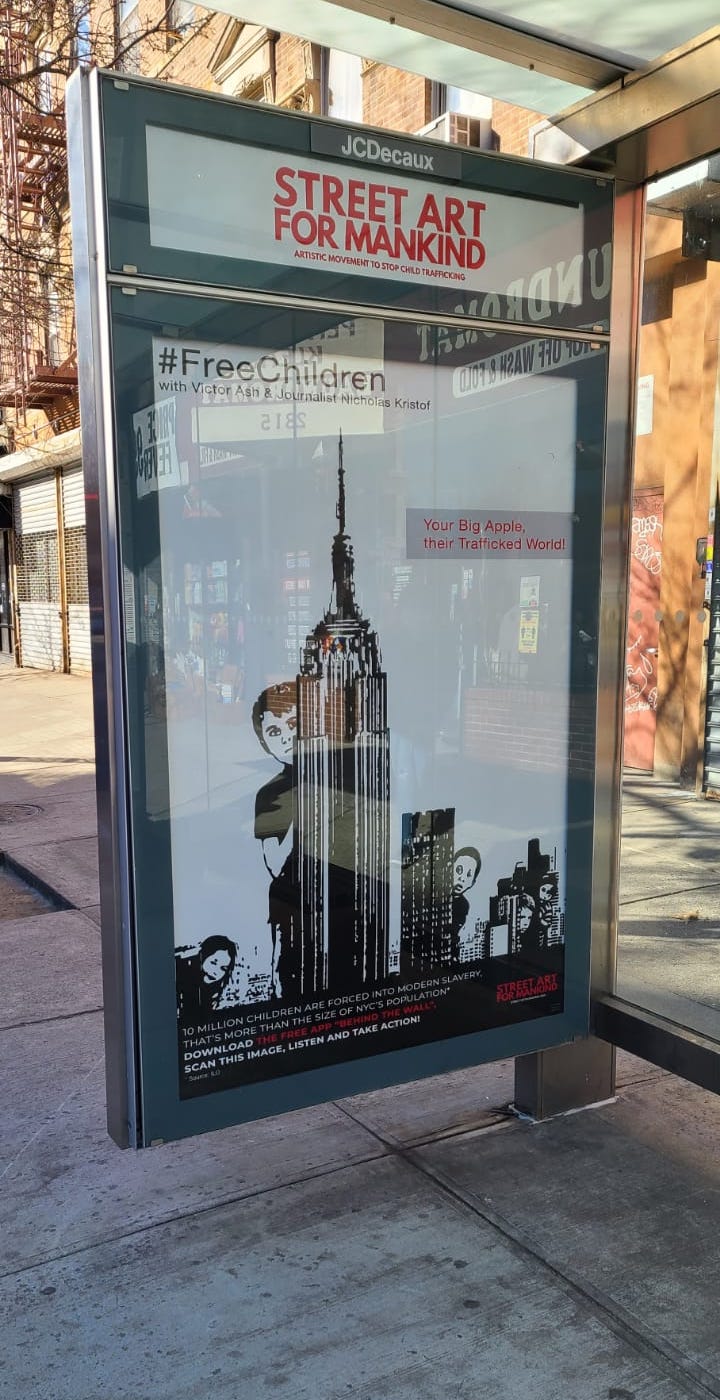 This #FreeChildren Campaign has been launched in partnership with the International Labour Organization (ILO), the Permanent Mission of France to the United Nations (Alliance 8.7 co-chair), the Permanent Mission of Argentina to the United Nations (Alliance 8.7 co-chair), NYC Mayor's Office (ENDGBV), the Kailash Satyarthi Children's Foundation, JC Decaux, along with renowned experts and activists.
All photos courtesy Street Art for Mankind