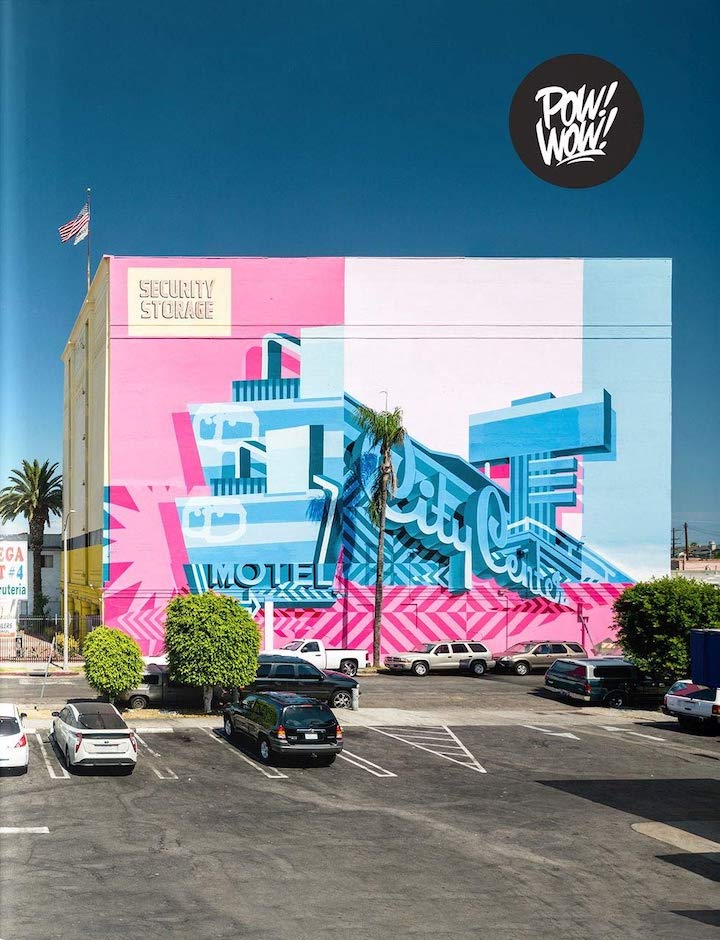 The following book review is by Street Art NYC contributor Houda Lazrak
For over a decade, the POW! WOW! Street Art Festival has been bringing standout murals by internationally renowned artists to cities throughout the globe. POW! WOW! WORLDWIDE!: 10 Years of International Street Art, authored by the festival's founder and curator Jasper Wong and published by Paragon Books, pays a well-deserved homage to the hundreds of murals created during the festival's many iterations.
POW! WOW! WORLDWIDE!: 10 Years of International Street Art, chronicles POW! POW!'s many editions in fifteen cities, with page spreads of striking murals. Each chapter begins with an image of a location's discerning geographic or urban features: Taiwan's sprawling nightlights, Long Beach's palm-tree lined waterfront, Antelope Valley's field of tulips, Haiwai's oceanside downtown, Rotterdam's glass-lined buildings.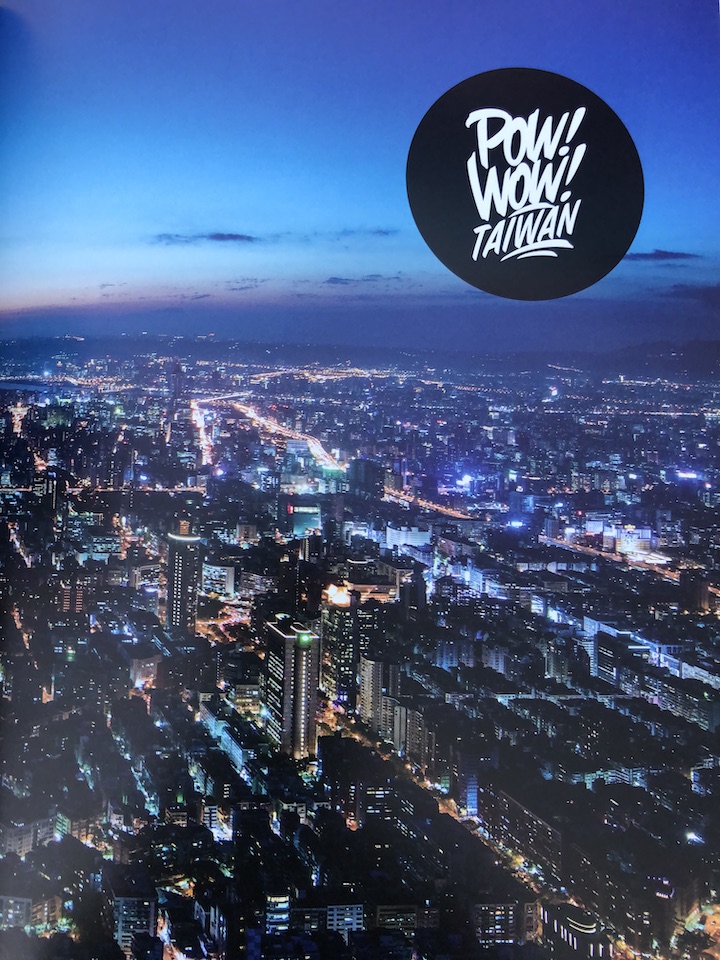 Photographs of the murals follow with many in-progress images of artists at work including: Nychos, Jeff Soto, Cinta Vidal and Tran Nguyen. The process shots are dynamic and illustrate the labor of mural making. Readers are also provided with biographical information of each of the participating artists.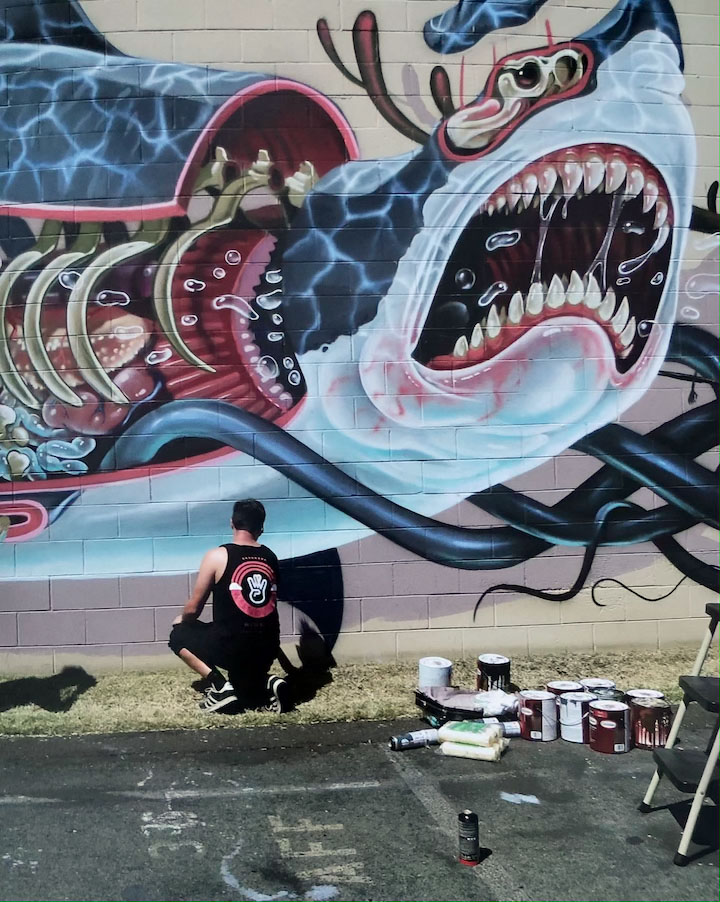 Featured are many examples of collaborative murals. The mural painted by James Bullough and Ricky Watts, for example, fuses Bullough's realistic portraiture with Watts' fluid shapes and psychedelic patterns. In another mural highlighted, Rone's figurative signature style meets Aaron de la Cruz's calligraphic mazes. And featured, too, is a three-person collaboration between Cambodian, Japanese and Hawaiian artists Andrew Hem, Yoskay Yamamoto and Edwin Ushiro, respectively.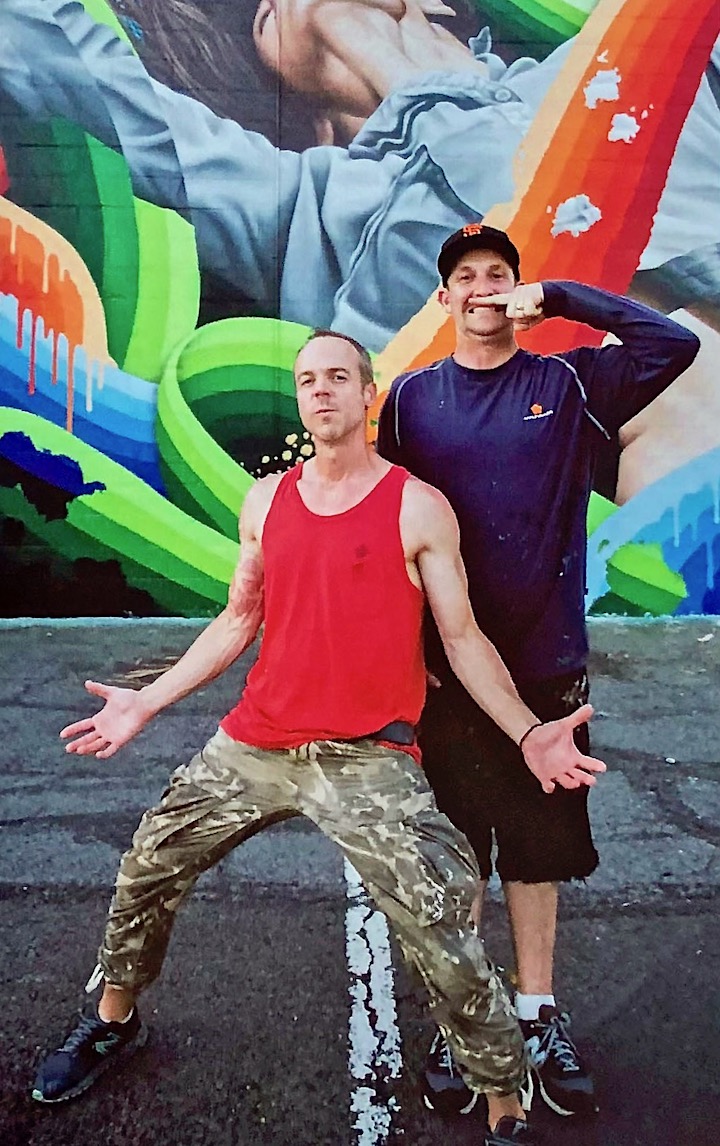 The book also features candid shots of festival goers, participants and organizers, offering a window into the festival's atmosphere beyond the art-making. In his forward, editor-in-chief of Booooooom Jeff Hamada, describes the festival's intention as a "naive desire to bring people together – not just to paint walls and go home, but to actually get to know each other, share stories, and form real friendships.
Jasper Wong also writes that the festival's name itself, POW!WOW!, "is taken from a Native American term that describes a gathering that celebrates culture, music and art, which spoke to [their] core mission to beautify, educate and bring people together through art and music." The book portrays this intention and the excitement that unravels. The unique urban culture of cities is also shown in image compilations. Among these are: Korea's thriving music and food scene, and San Jose's bicycle culture.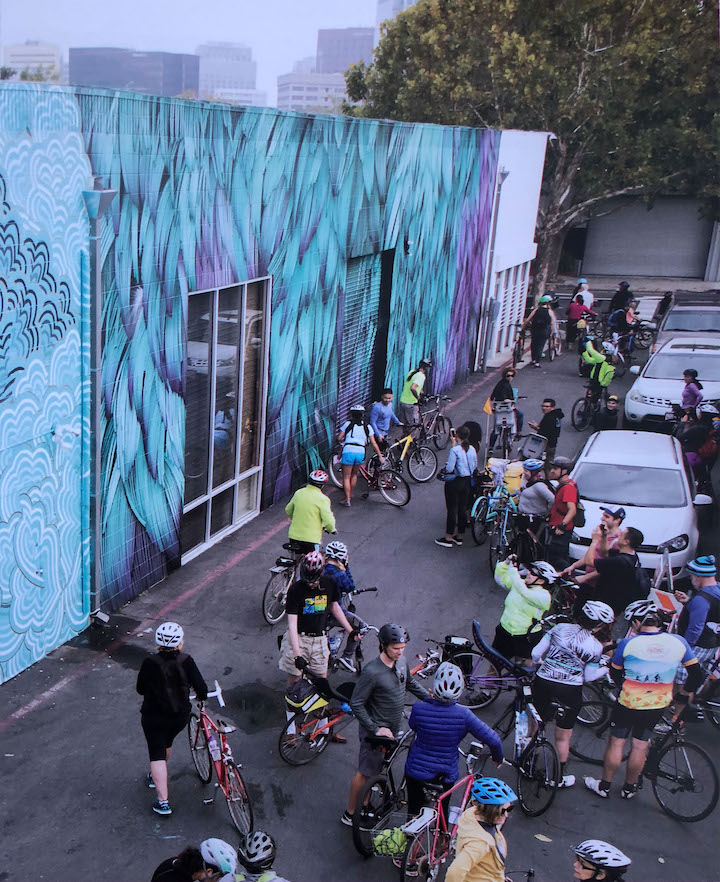 POW!WOW! is often invited to return to its host cities, attesting to the positive value that murals add to the vitality of metropolises. In flipping through the pages, the location types are noticeable: artworks are often erected in residential areas, discrete alleyways, and unpretentious parking lots. It serves as a reminder of POW!WOW!'s contribution to diverse neighborhoods, beyond hyper visible spots in downtowns areas or arts districts.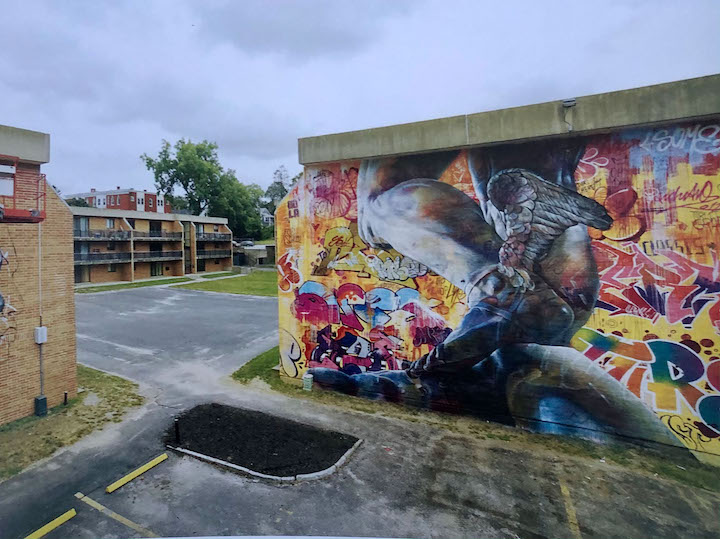 POW! WOW! WORLDWIDE!: 10 Years of International Street Art is a welcome addition to any street art aficionado's library and can be purchased from most online book stores.
Featured images
1 Book cover, TRAV MSK, in Long Beach, California, 2018
2 Overview of Taiwan
3 Nychos & Jeff Soto, Hawaii, 2013
4 James Bullough and Ricky Watts, Hawaii, 2018
5 Jet Martinez, San Jose, 2017
6 PichiAvo, Worcester, 2017