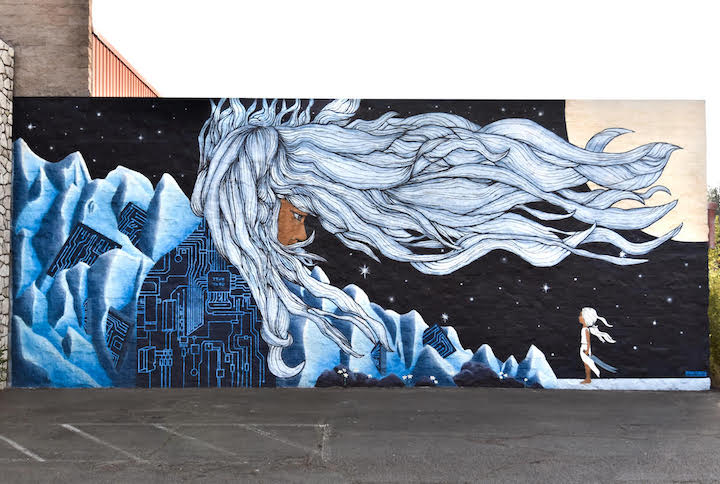 Raised in Juneau, Alaska and residing now "on the ancestral lands of the Indigenous Peoples of the Paiute, Wasco and Warm Springs Tribes," Filipina-American artist Bekah Badilla combines symbols of past, present and future as she questions and challenges Western notions of progress. It is a progress, Bekah asserts, that is "tied up in patriarchy, white supremacy and capitalism, as man and nature became increasingly separated."
The image above, "Born Again Babaylan," features the artist's recent 18×44′ outdoor mural in Bend, Oregon. Melting out of the glacial ice is the spirit of a Babaylan, a matriarchal leader, spirit guide and warrior prevalent in pre-colonial Philippines. Embodying both technology and nature, the Babaylan offers knowledge and guidance through spirituality, mysticism and ancestral strength. To her right, a young girl is shown uplifted by her lineage and empowered to fight the battles of her time.
"As violence and oppression persist in our society," states Bekah, "the values inherited from the Babaylan hold no consequential utility or materiality, and often carry no weight by American standards. Yet, it's this same reason they have the power to transcend the linear and shed light on the nature of our present circumstances."
Several close-ups from the mural follow: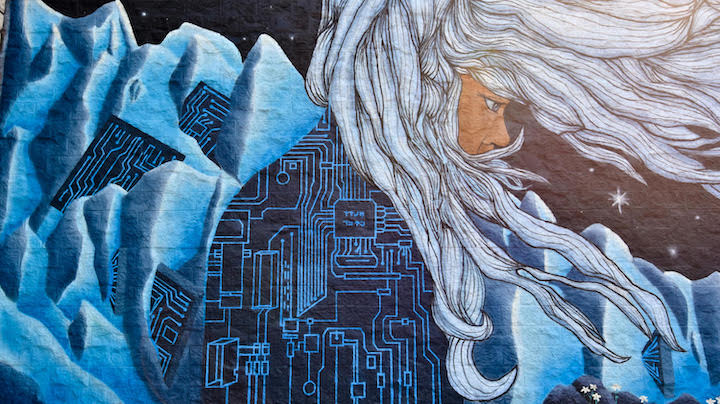 The circuit boards, explains the artist, are a symbol of current and future technology,  fusing here with nature.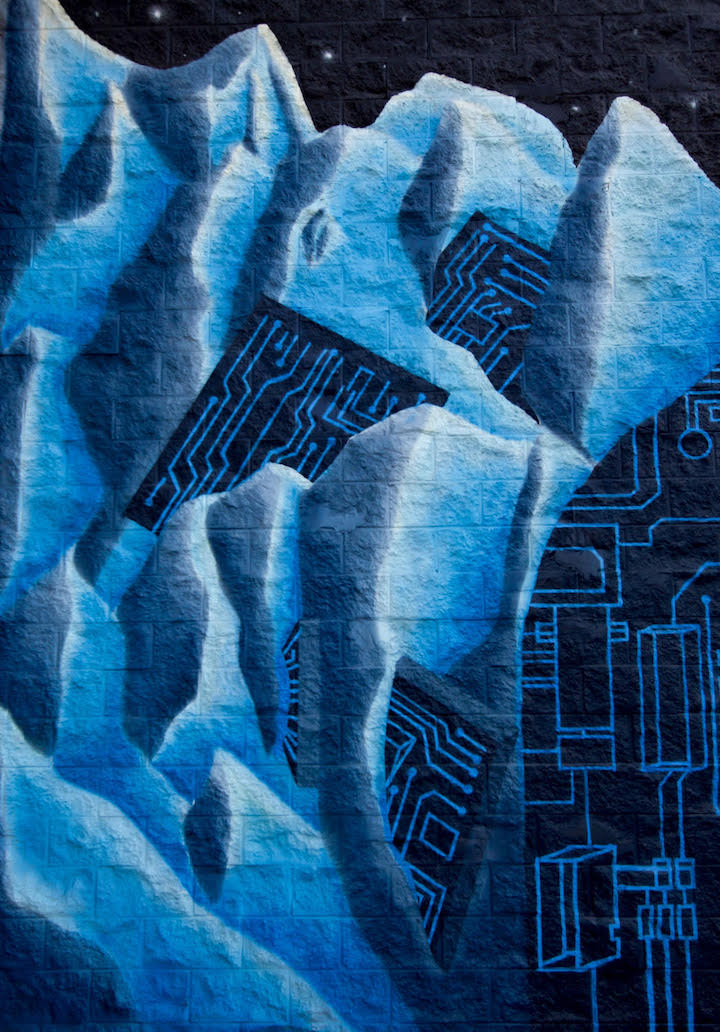 Bekah Badilla, alongside a segment of  "Born Again Babaylan"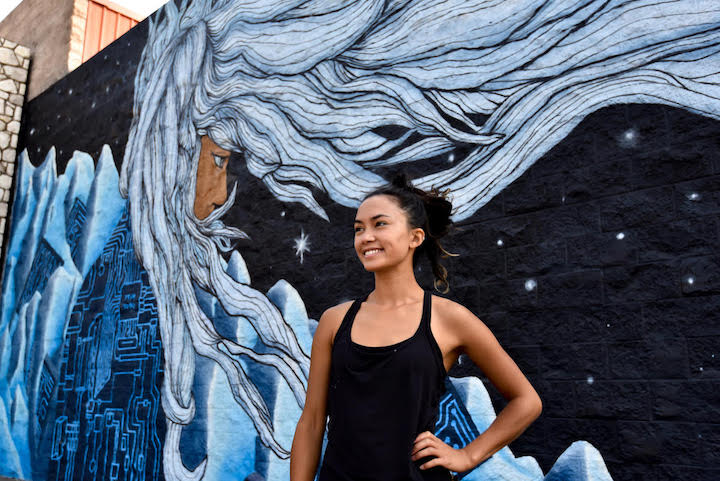 All photos courtesy of the artist