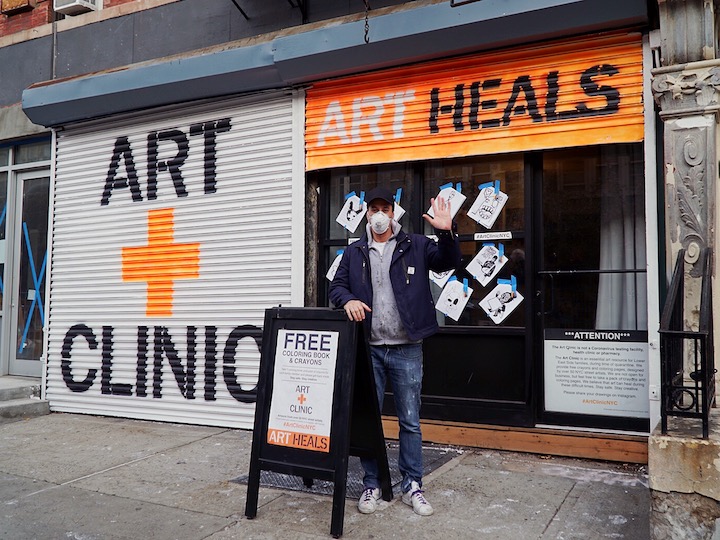 On March 26, 2020 the #ArtClinicNYC opened its front window on Manhattan's Lower East Side. Eager to find out more about this essential art resource, I posed several questions to SacSix, the artist who had conceived and launched it.
What is the mission of the Art Clinic? What motivated you to launch it?
At the beginning of the global quarantine — as businesses, schools and restaurants were required to shut down — I began to think about what makes something "essential." Liquor stores, gun shops, marijuana dispensaries and even golf courses in some states are deemed "essential." But what about art resources for kids? Art is essential to life. We need art to survive. And the Art Clinic's mission is to provide necessary materials to kids to create art. The Art Clinic provides FREE coloring packs and crayons to each family member.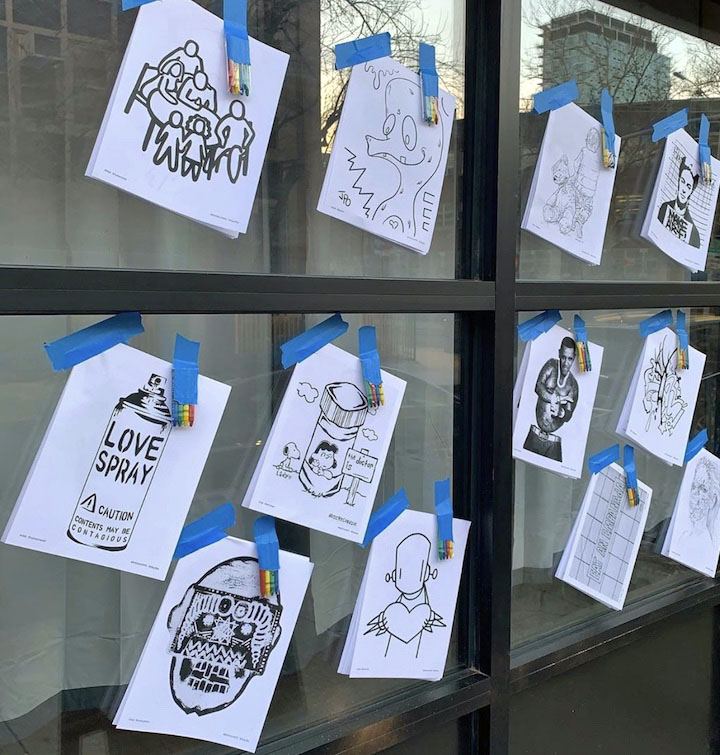 How were you able to access the storefront? 
The storefront is actually my studio. I gained access to it in mid-January.
It's great that you had the space. And what about some of the challenges in seeing this project through?
The initial challenge was finding a place to print 1000 pages. All of the local print shops were closed. Through a connection at the Cheese Grille, I found a printer in Queens that was still open.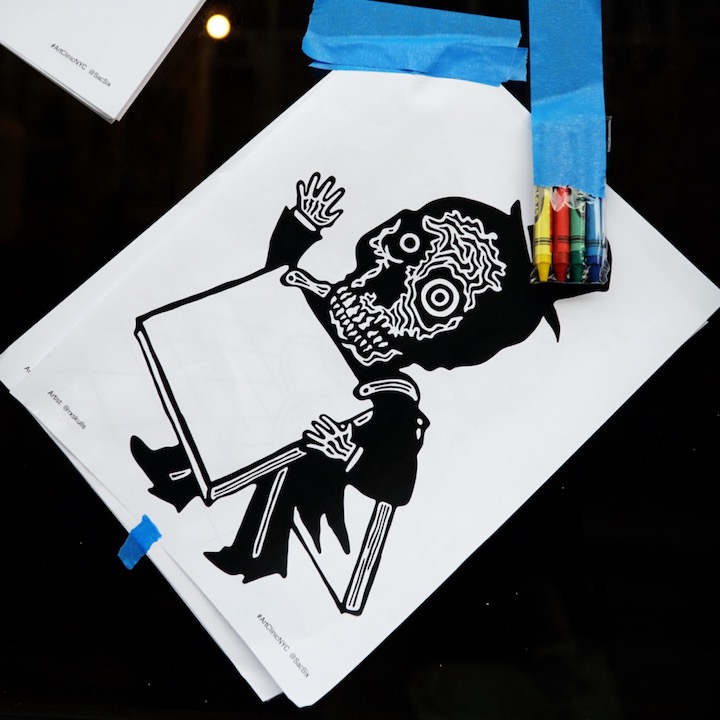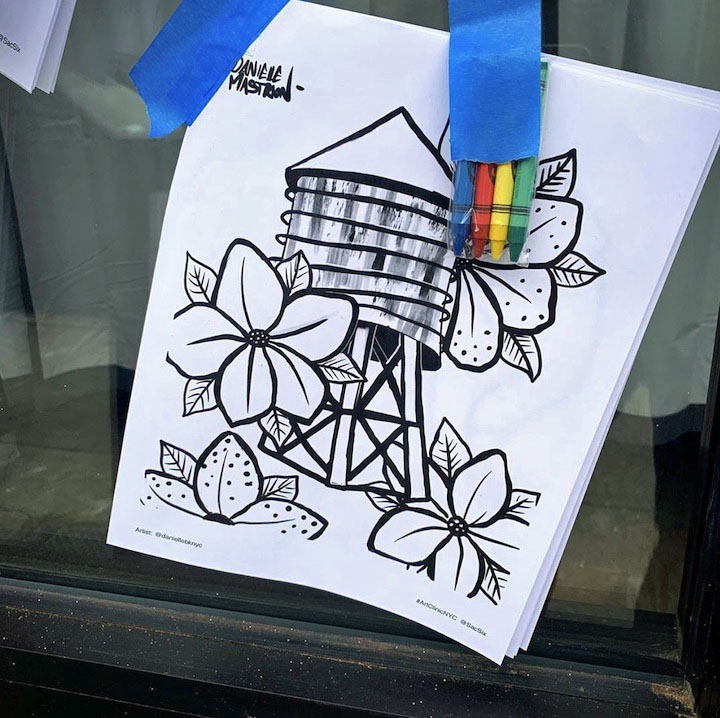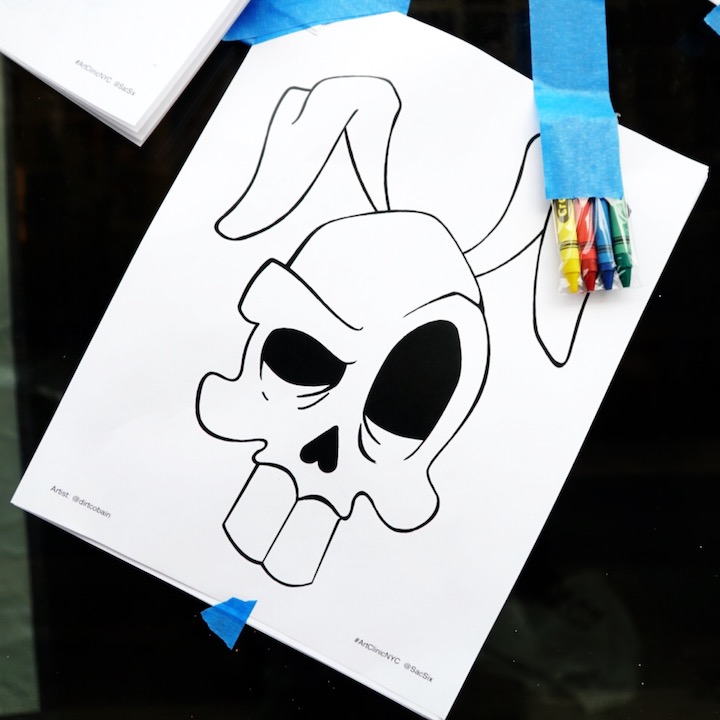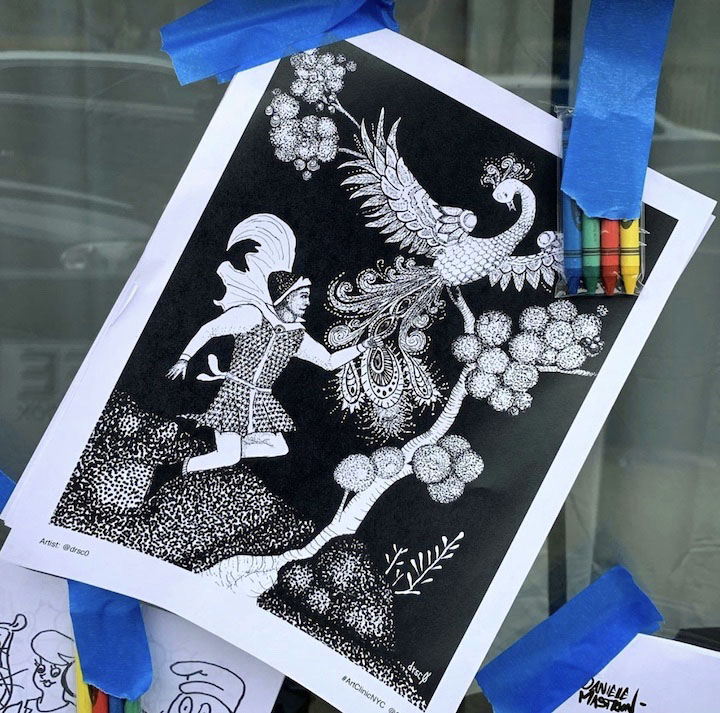 How did you source the materials — from crayons to coloring pages?
Over 75 global artists contributed to the project. I first started reaching out to my NYC street artist friends for the coloring page designs. Then I began expanding my network to artists throughout the country. After seeing my posts on Instagram in reference to this project, many more artists reached out, eager to be part of it.
And what about the crayons?
I personally funded the 500 packs of crayons and the cost of printing. Six-page packs are taped to the front window of the #ArtClinicNYC. Instructions prompt passersby to just pull the items off the window.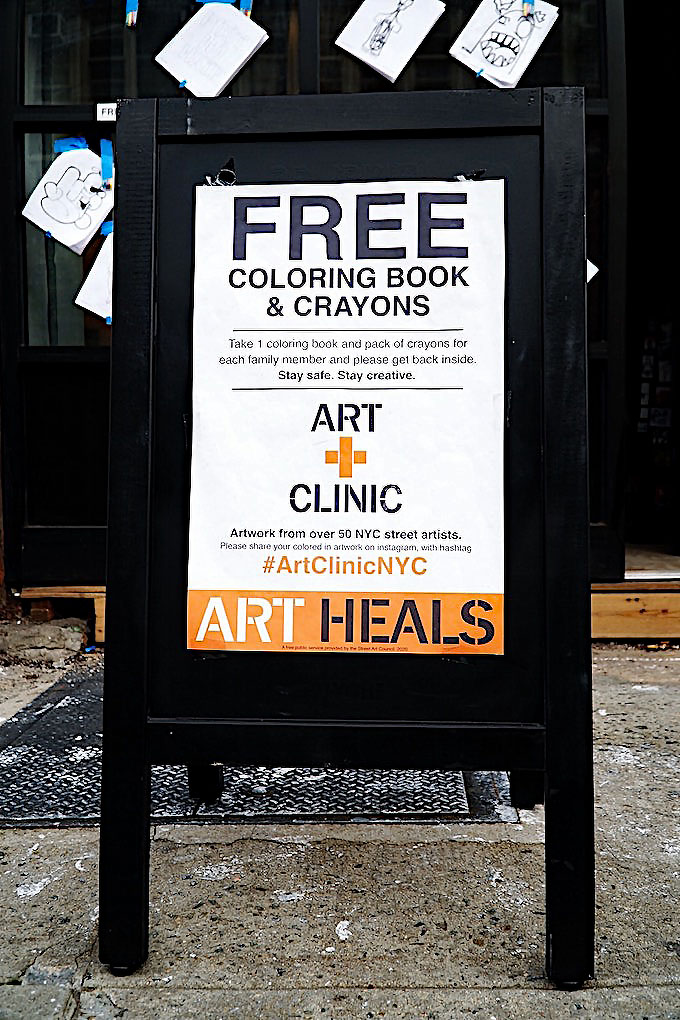 How has the response been to your venture?
The response has been great. I see it in people's smiles — people of every age, sex and race. That's why I do it. I try to snag photos of people, from the inside, as they pull off the coloring packs and crayons. Their smiles and excitement are so genuine.
Congratulations on this venture! It is wonderful!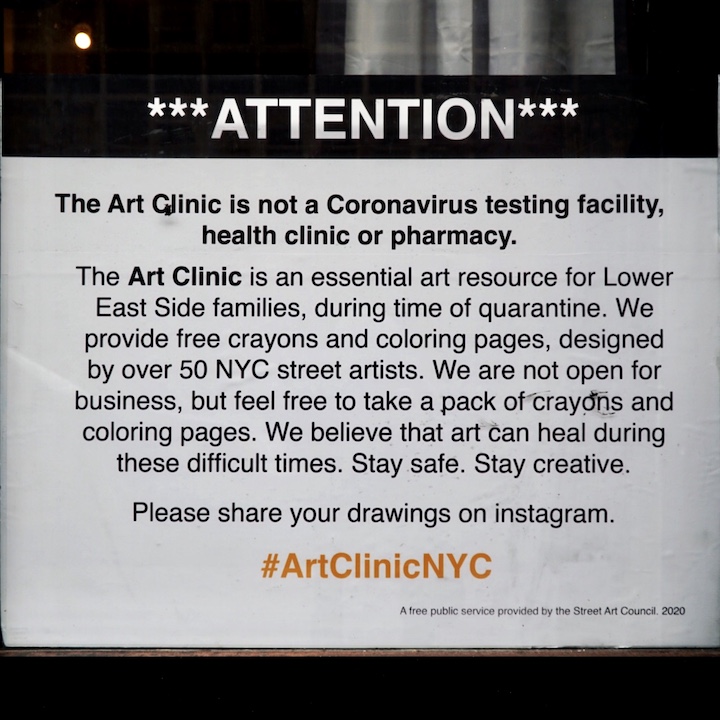 Featured pages:
Image 2: Fumero, JPO, Con$umr, Pure Genius, Chris RWK, BK Foxx, Savior Elmundo, SacSix, Crash, Al Diaz and Sandra Chevrier
Image 3: RX Skulls
Image 4: Danielle Mastrion
Image 5: Dirt Cobain
Image 6: Dr Scott
Photo credits: 1, 3, 5, 7 & 8 Ana Candelaria; 2, 4 & 6 courtesy SacSix