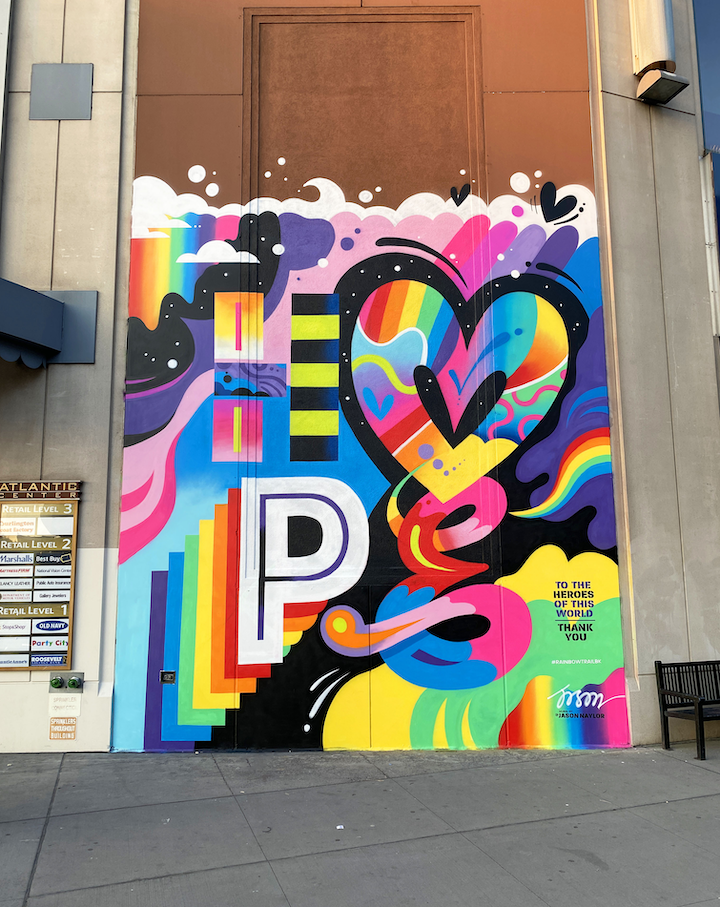 Located on Atlantic Avenue in Downtown Brooklyn, the Atlantic Terminal Mall hosts an impressive array of department stores and specialty shops. Generally bustling, the mall, like every other shopping center in NYC, has been dormant for the past several weeks.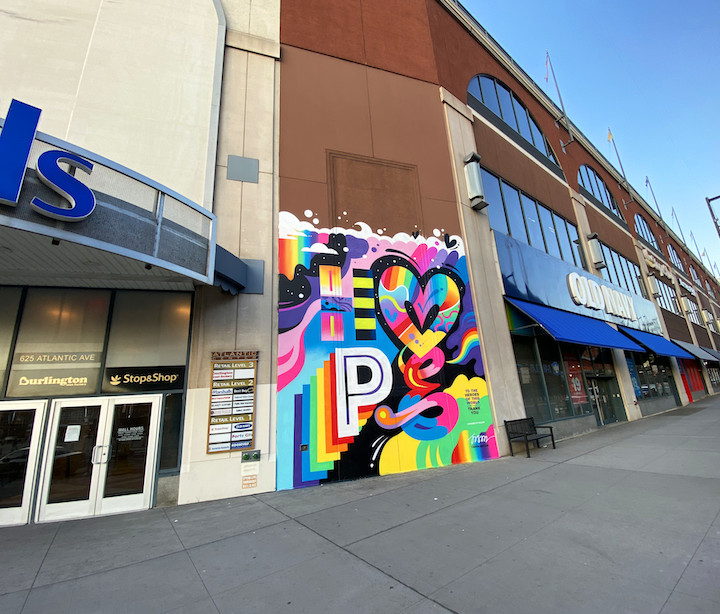 But last week, Brooklyn-based artist Jason Naylor, known for his buoyant, brightly-hued murals, brought his distinct aesthetic sensibility to the Atlantic Terminal Mall.  Nestled between Marshalls and Old Navy, Naylor's recent mural is a boldly spirited ode to the "Heroes of this World." It is dedicated — in gratitude — to the essential workforce, the true heroes who give us "HOPE."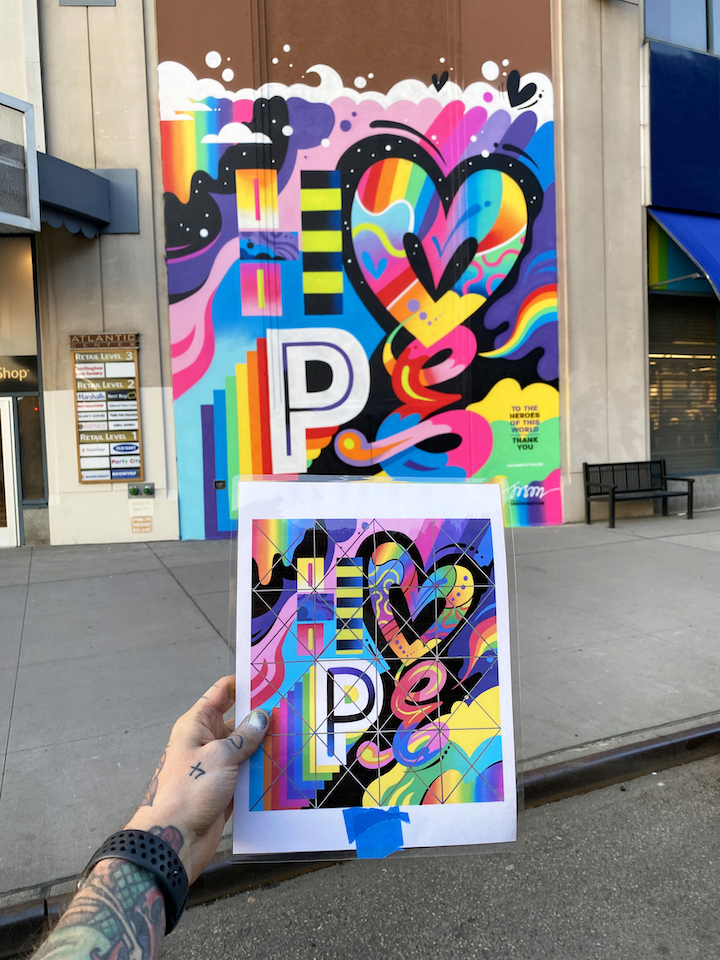 A spokesperson for Atlantic Terminal explains, "We felt we needed to find a way to give back to our community. In Brooklyn, art is an important fabric of who we are, and we wanted to add to it."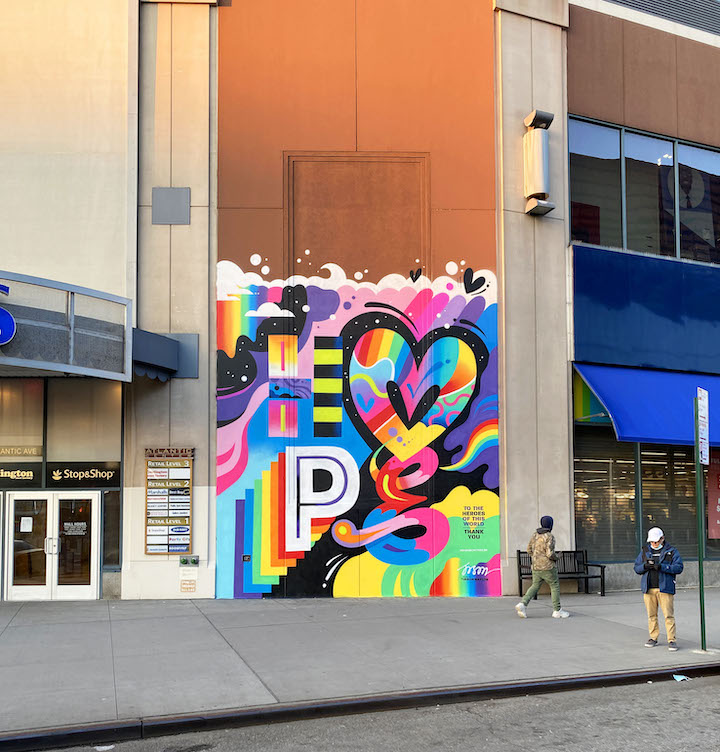 Jason Naylor created the mural– that stands 20 feet wide and 24 feet tall — in partnership with Atlantic Terminal.
All photos courtesy of Atlantic Terminal