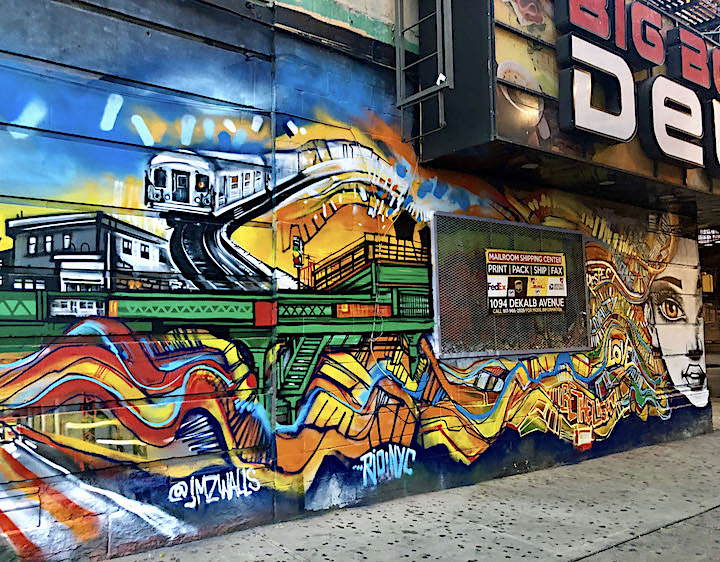 Earlier this month, Brazilian artist Marcelo Ment returned briefly to NYC, gracing a huge corner at JMZ Walls on Myrtle and Broadway in Bushwick. For three days, he worked approximately eights hours each day, interacting with local folks from the neighborhood and walking away with a strong sense of the place and the people who call it home. He described the time he spent there as "one of the most intense experiences of this life." Featured above is one segment of the mural. Following are several more photos we captured on Marcelo Ment's final day of painting:
The artist in action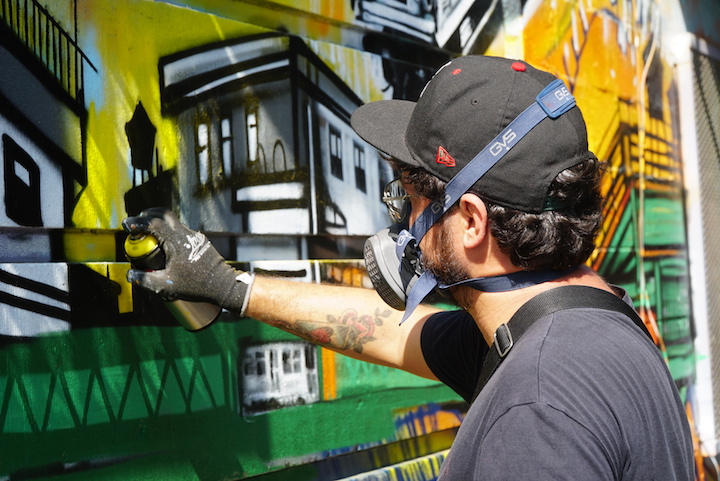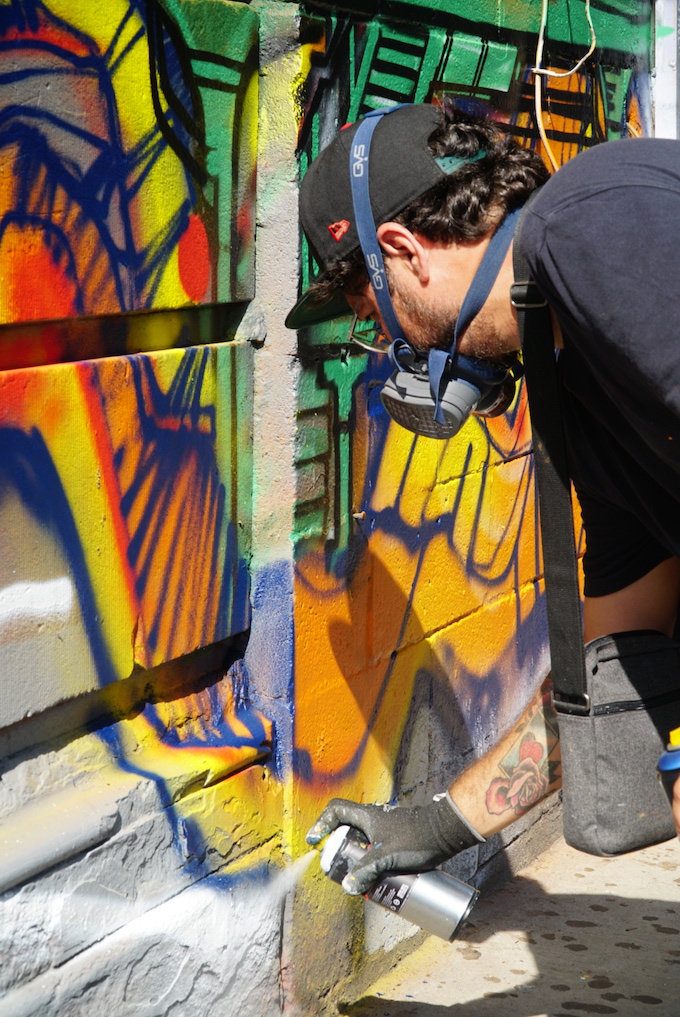 The Light: One Love, Respect and Loyalty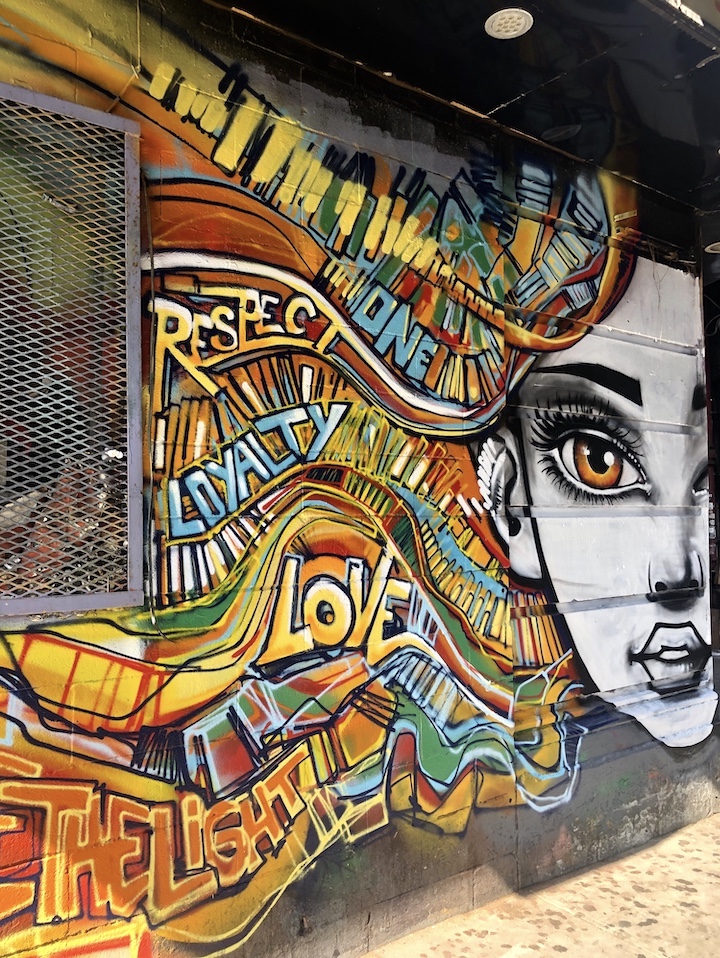 And the mural continues with a tribute to Biggie and Brooklyn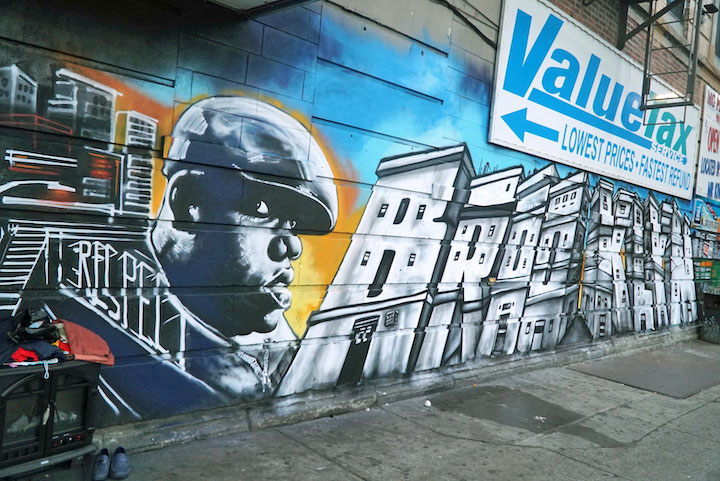 Biggie Smalls, closer up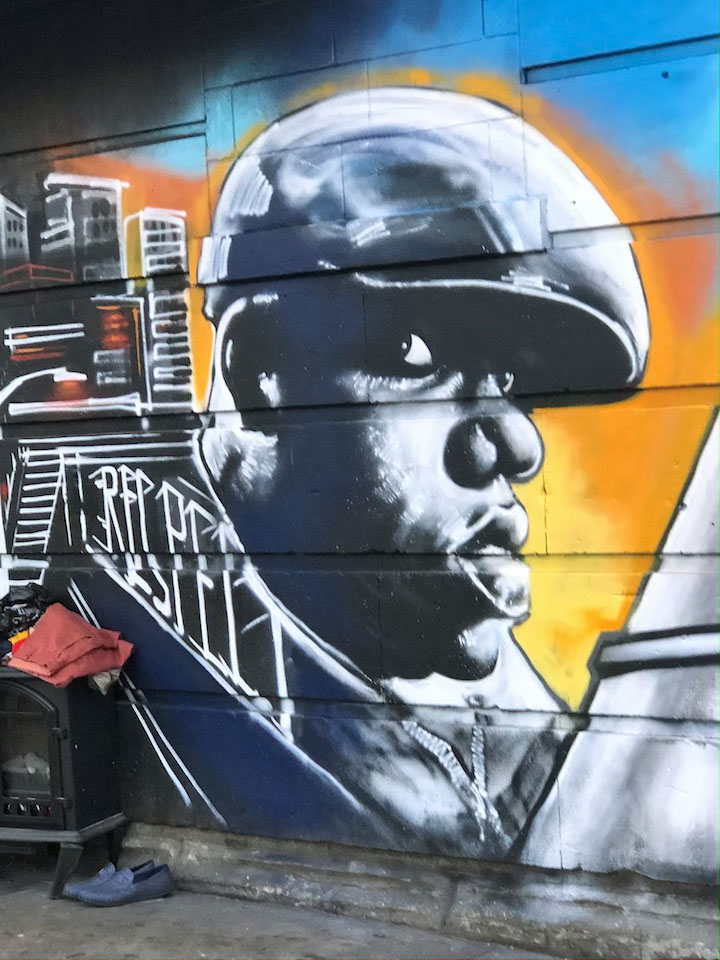 Photo credits: 1, 4 & 6  Lois Stavsky; 2, 3 & 5 Ana Candelaria
Note: Hailed in a range of media from WideWalls to the Huffington Post to the New York Times, our Street Art NYC App is now available for Android devices here.