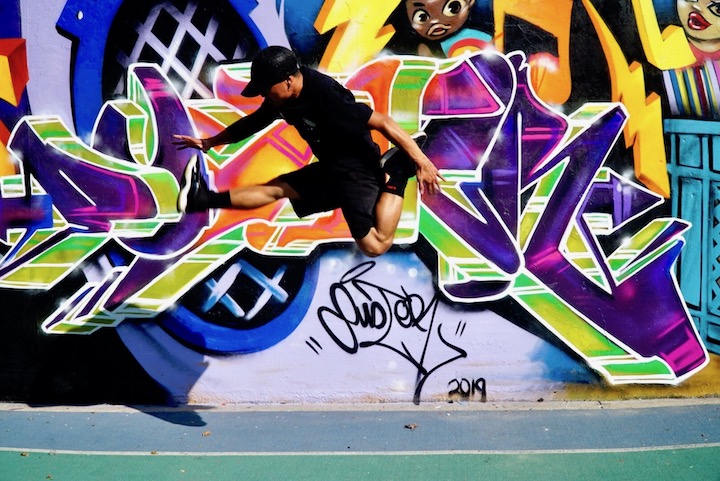 This past weekend the Graffiti Hall of Fame celebrated its 39th anniversary in the famed schoolyard on 106th Street and Park Avenue in East Harlem. Pictured above is a b-boy celebrating Duster's vibrant piece. Several more images captured at the event follow:
Bronx-based Tony 164 with spray can in hand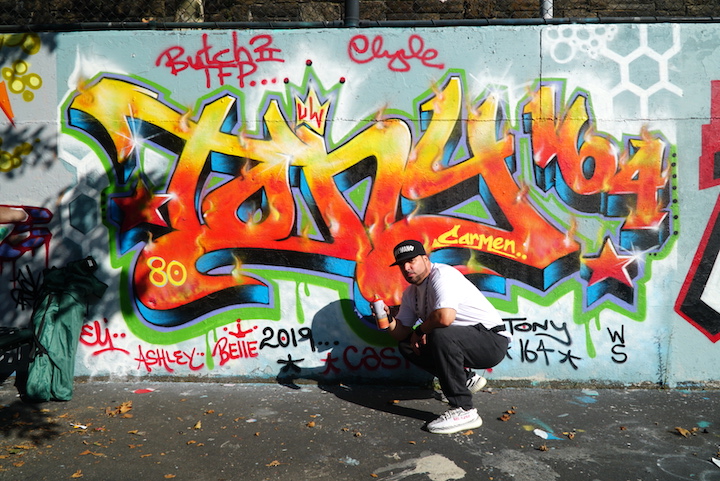 Per One FX with spray can in hand — with Shiro and more to the left of his piece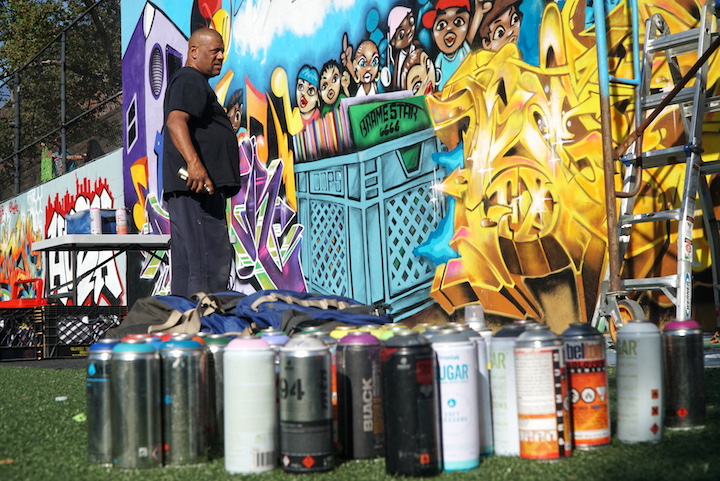 Lower East Side-based Hektad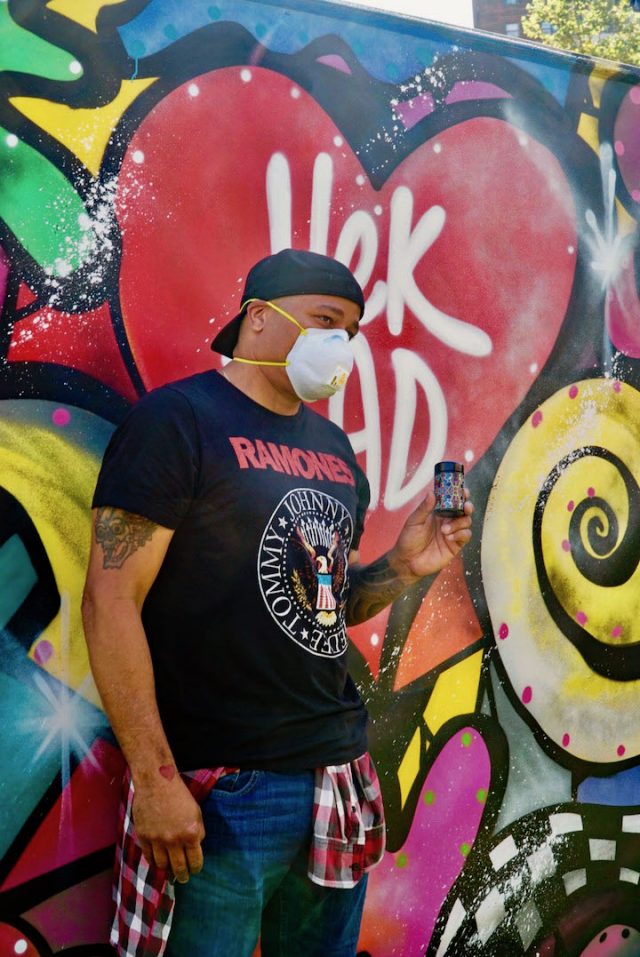 Yonkers-native Blame FX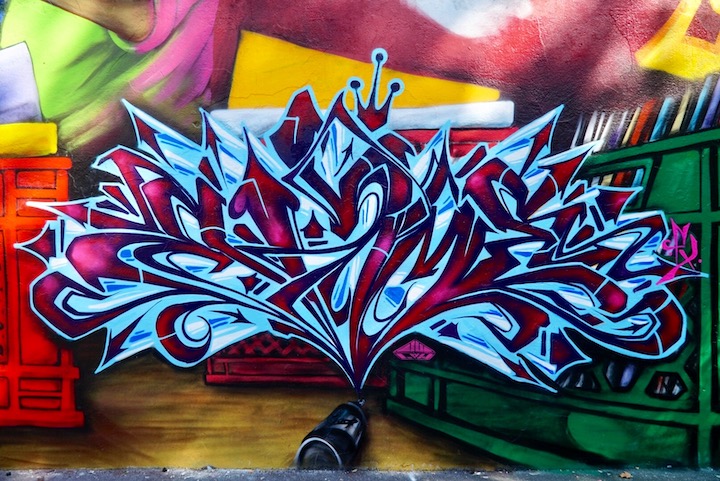 5Pointz Creates founder Meres One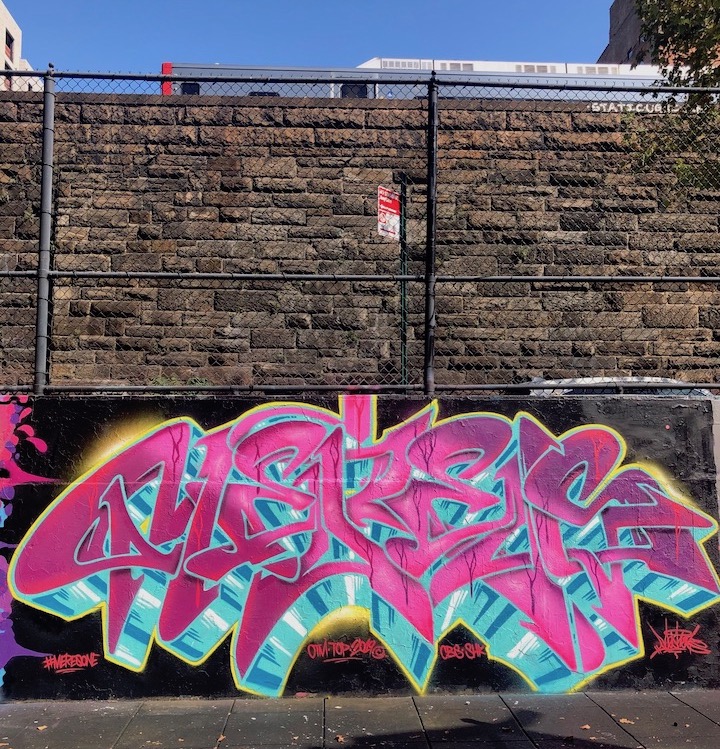 Graffiti Hall of  Fame director and veteran writer James Top in front of small segment of his tribute mural to Dondi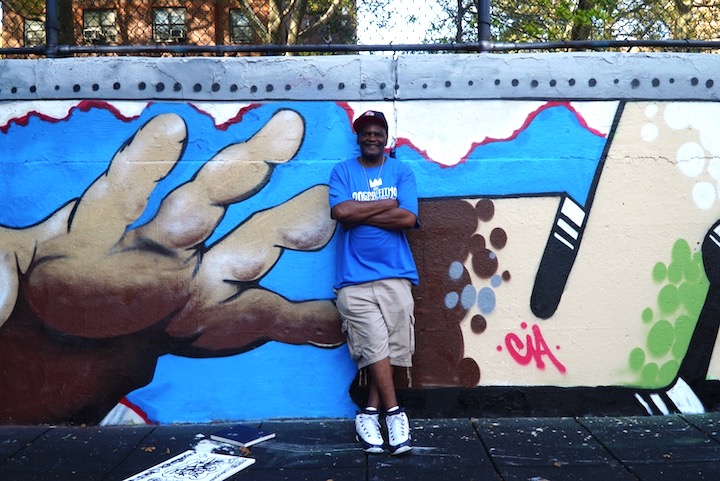 Special thanks to Scratch for helping us identify and introducing us to so many legendary writers.
Photo credits: 1-5 and 7 Ana Candelaria; 6 Lois Stavsky