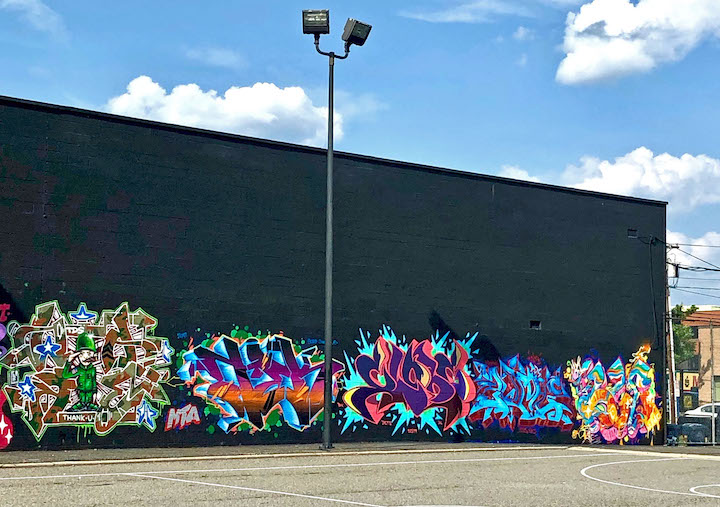 Showcasing a huge range of aerosol art, the walls in Hackensack's Union Street Park brim with bold hues and swooping patterns. Under the curatorial skills and direction of NJ-based Darrius-Jabbar Sollas aka Nasty Neo, they frequently rotate — especially during the spring and summer months. While visiting on Friday, I captured the artworks that had been painted over Memorial Day weekend. Pictured above is a segment of one wall — featuring Wore One, TSK, Close, 2 I'll and Buc 1. Several individual pieces — as seen throughout the park — follow:
Veteran writer Wore One — in honor of his son who is serving in the military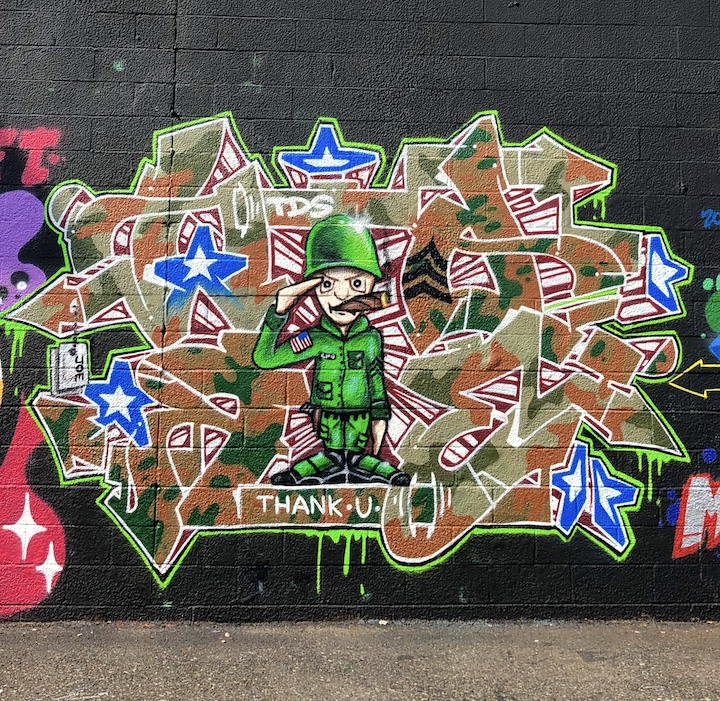 Buc 1 goes bold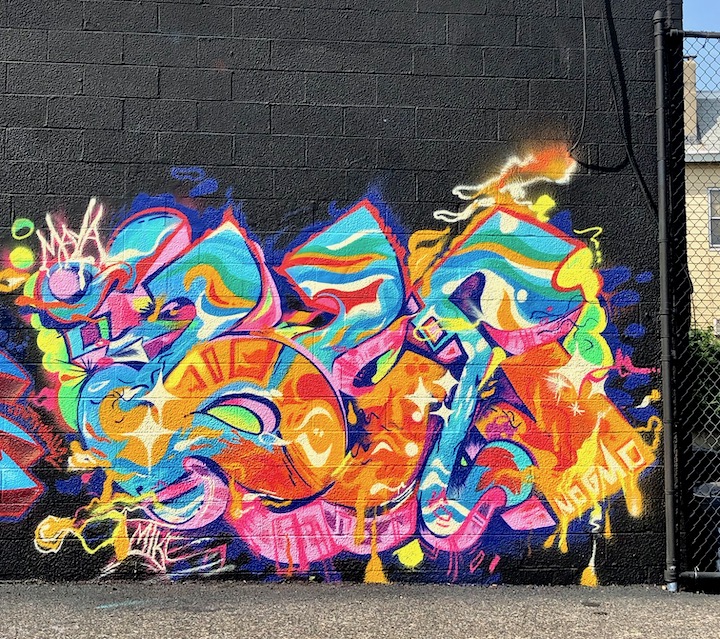 Bronx legend Terrible TKid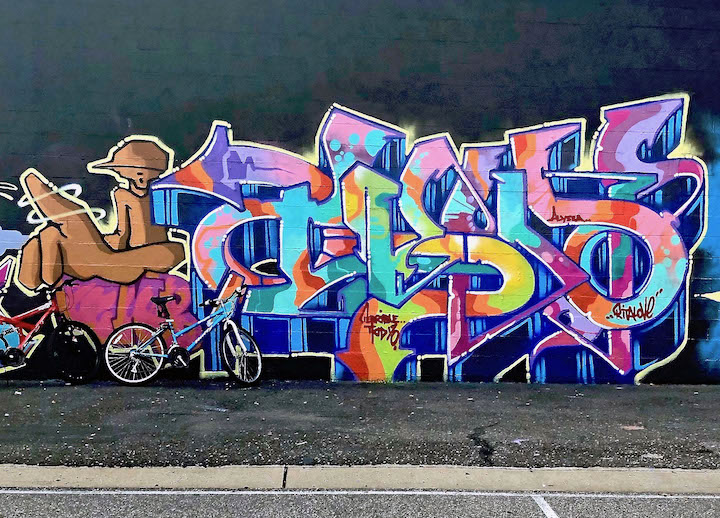 The masterful Sade TCM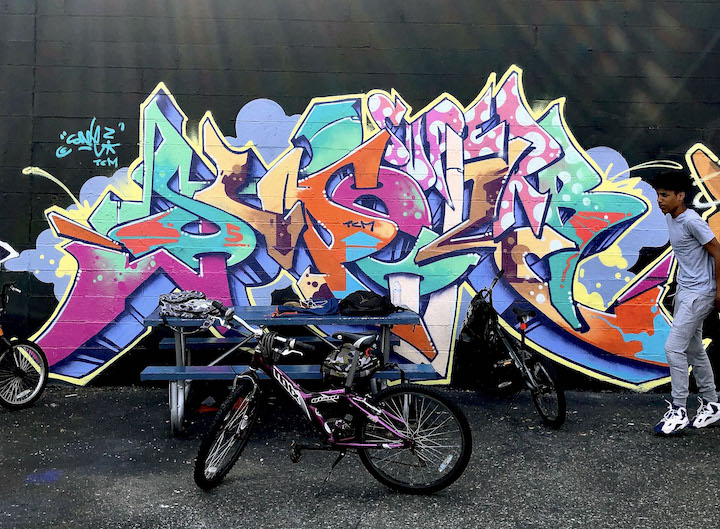 The legendary Part One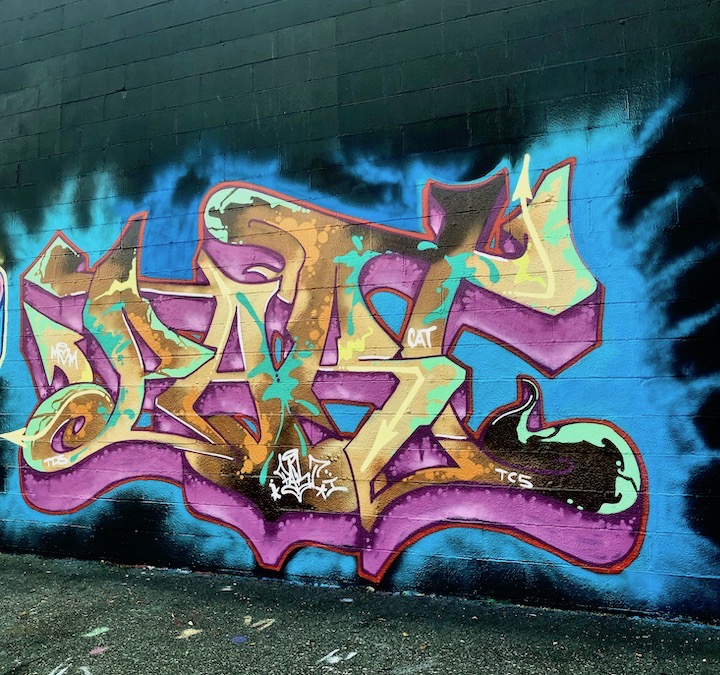 Special thanks to Darrius for identifying all of the artists and for maintaining Bergen County's lone graffiti Mecca! Since my visit on Friday, the Bronx Team has graced the ever-ephemeral walls of Union Street Park.
Photos by Lois Stavsky