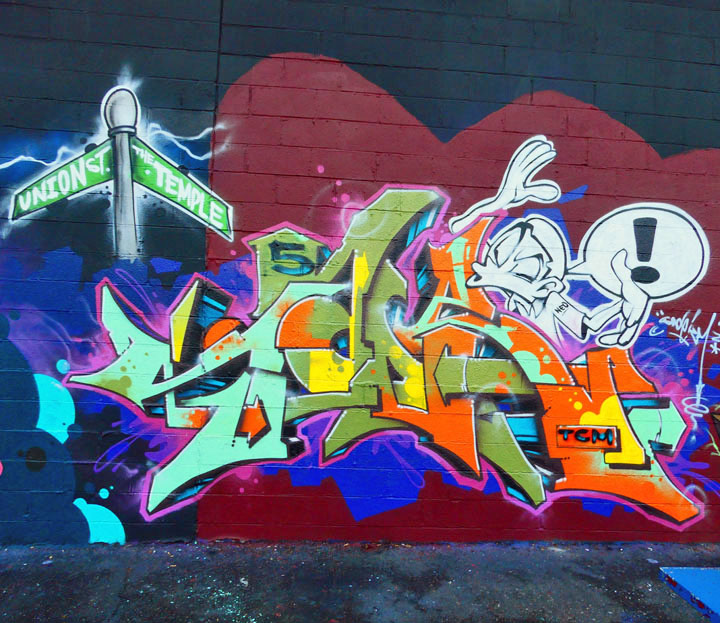 Brimming always with color, craft and attitude, the walls that surface at Hackensack's Union Street Park — under the curatorial direction of Darrius-Jabbar Sollas — are a graffiti lover's heaven. The mural featured above was painted by the hugely talented Sade TCM. Several more images captured last week follow:
The legendary Part One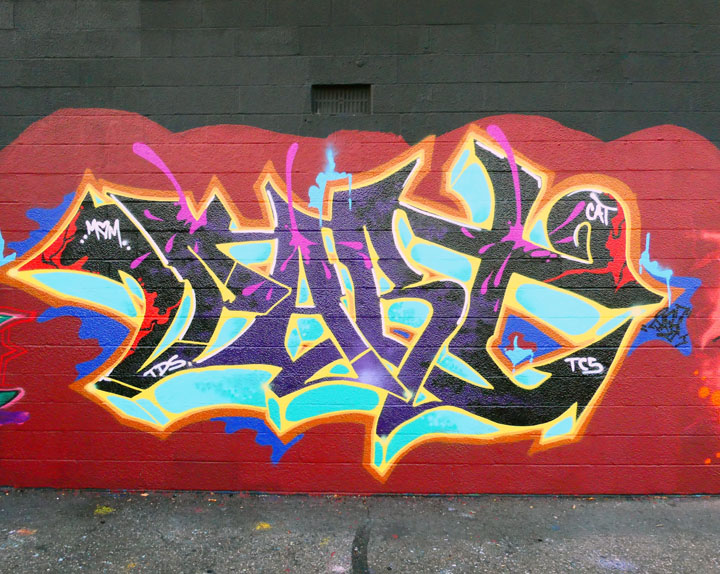 Bronx-based Sienide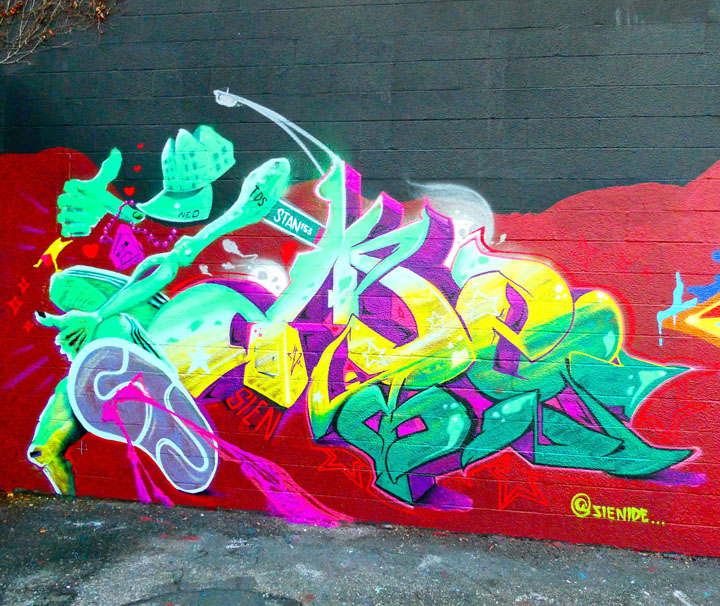 Graffiti master Soze 527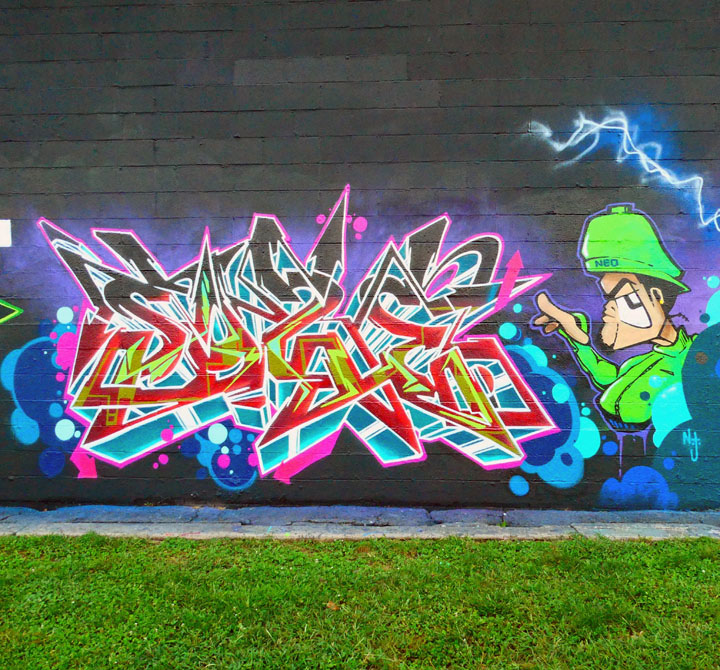 The prolific Wore One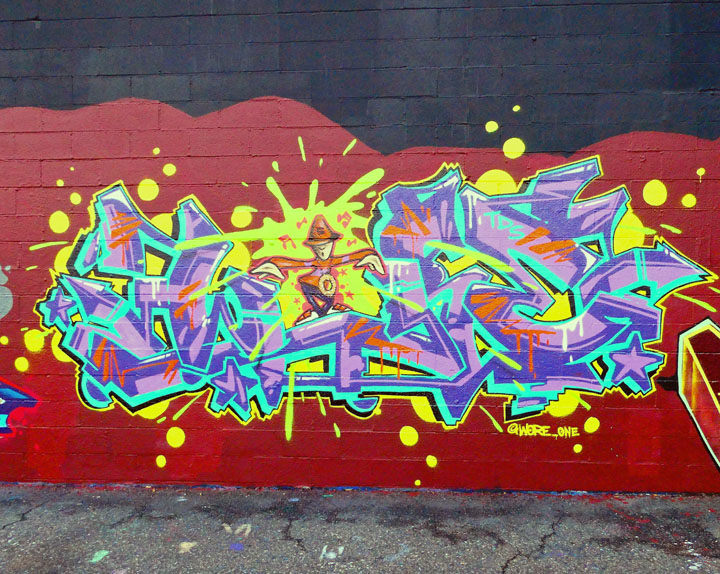 Brooklyn-based Johnny Samp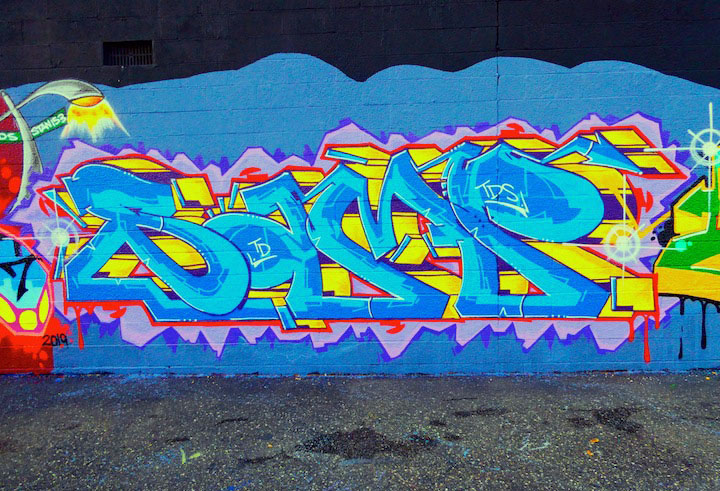 And fellow Brooklynite Fargo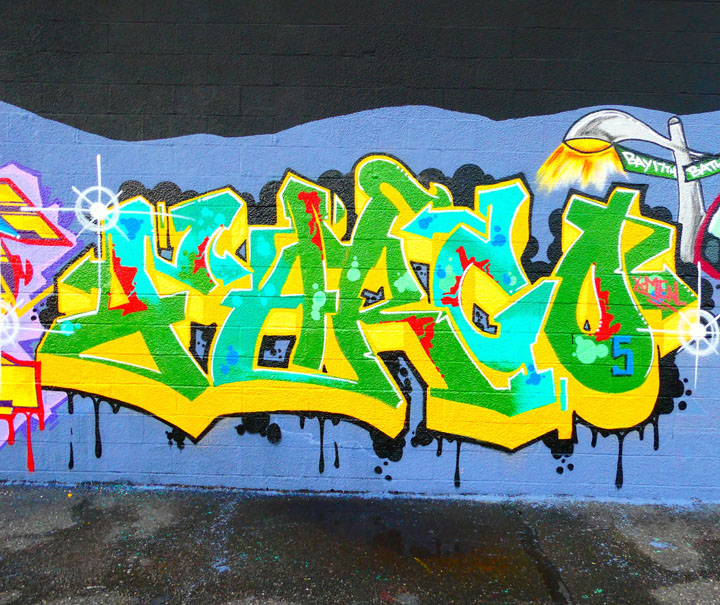 Wide view — as dusk approaches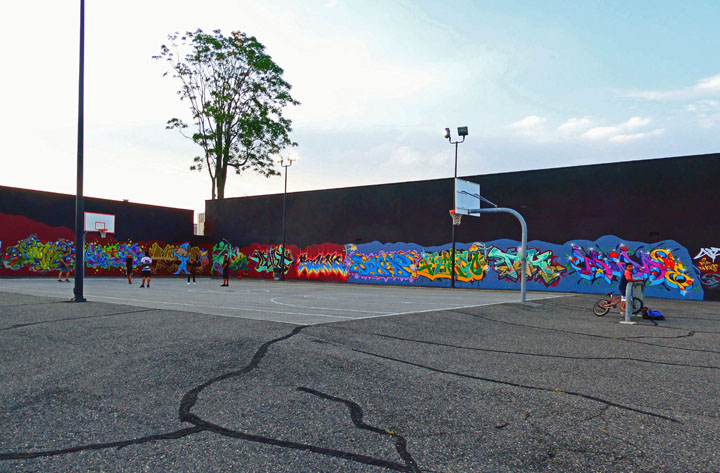 Located at 97 Union Street in Hackensack, NJ, Union Street Park is a 30 minute drive from NYC.
Photos by Dani Reyes Mozeson
{ 0 comments }