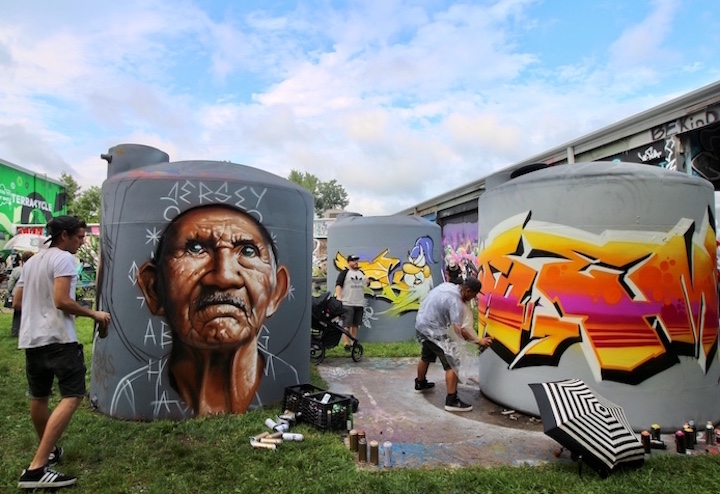 The annual Jersey Fresh Jam, Trenton's premier urban arts festival, was held last Saturday, August 11. Arts educator and photographer Rachel Fawn Alban was there to capture the action as local and regional artists converged — despite intermittent bouts of rain — to bring their talents to the walls of Terracycle INC. What emerged was a wonderful fusion of graffiti and mural art representing a range of sensibilities, styles and themes. Pictured above — from left to right — are Damien Mitchell, Puppet Master Icky and Colombian artist Joems. Several more photos captured by Rachel follow:
Damien Mitchell at work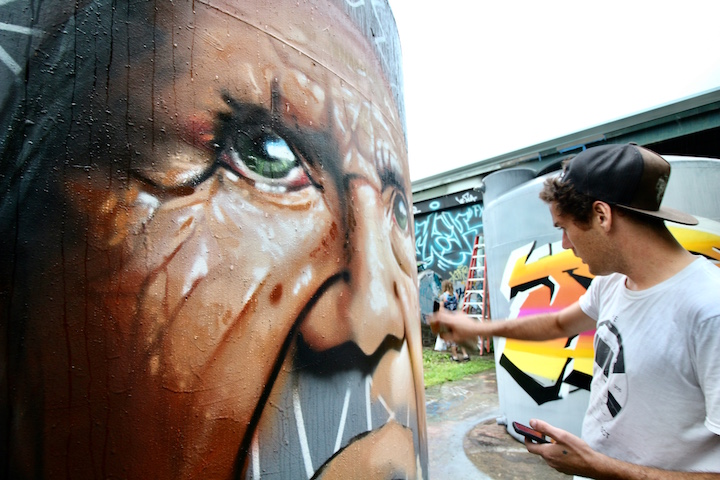 SoulsNYC with spray can and cell phone in hand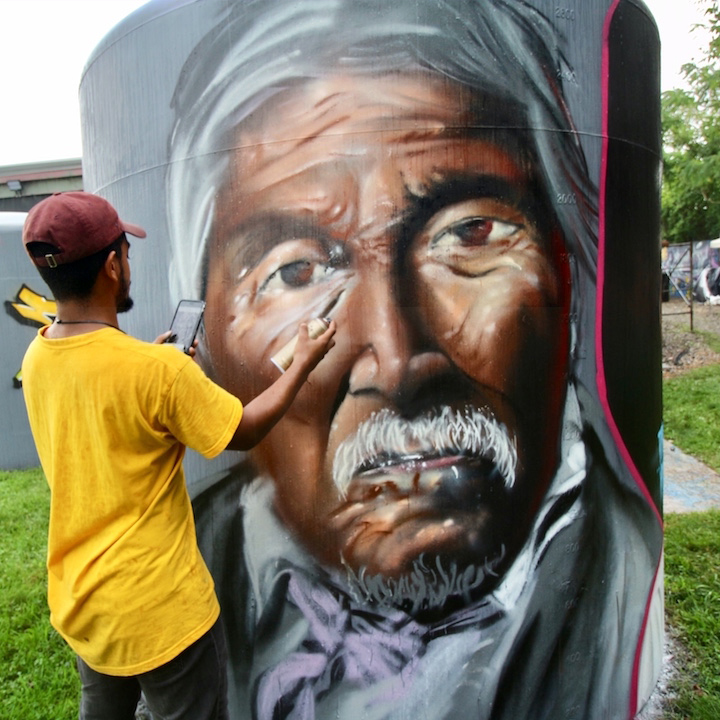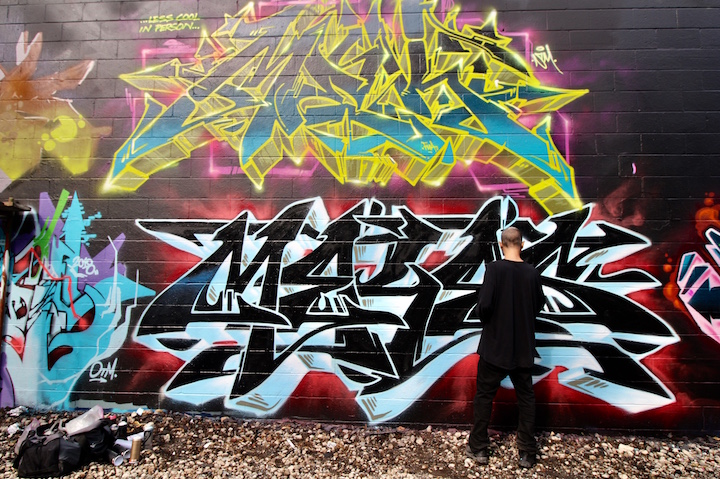 Kes1 at work — in collaboration with Seoz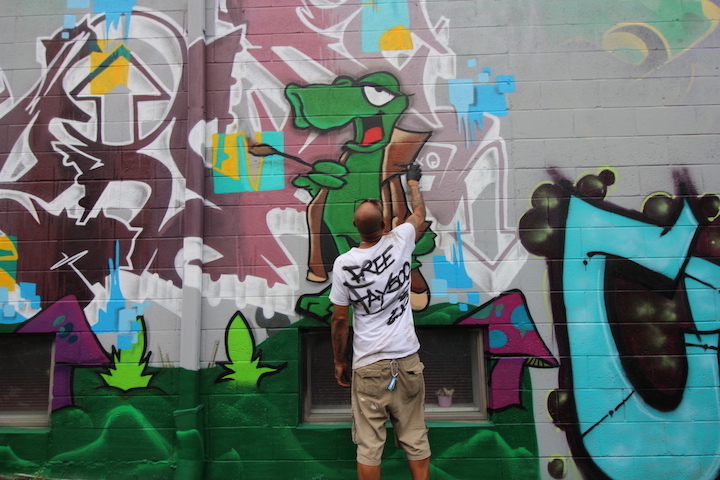 Ras at work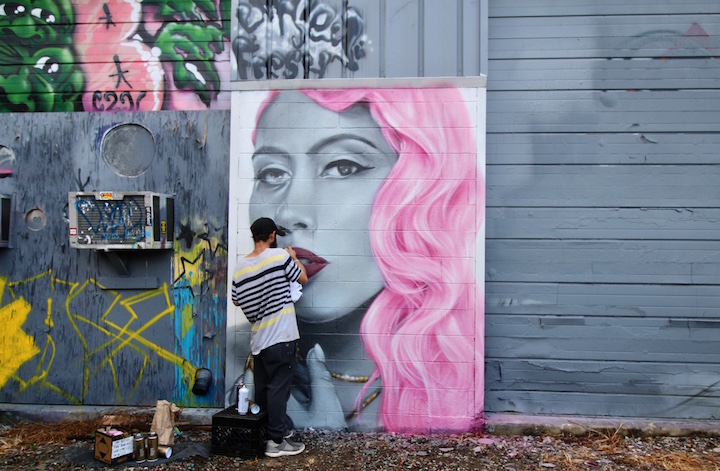 Ron with multiple spray cans in hand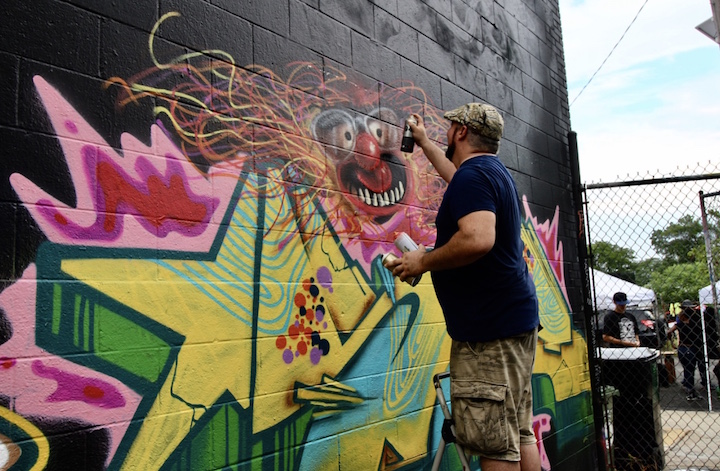 Photos by Rachel Fawn Alban
Note: Hailed in a range of media from WideWalls to the Huffington Post to the New York Times, our Street Art NYC App is now available for Android devices here.