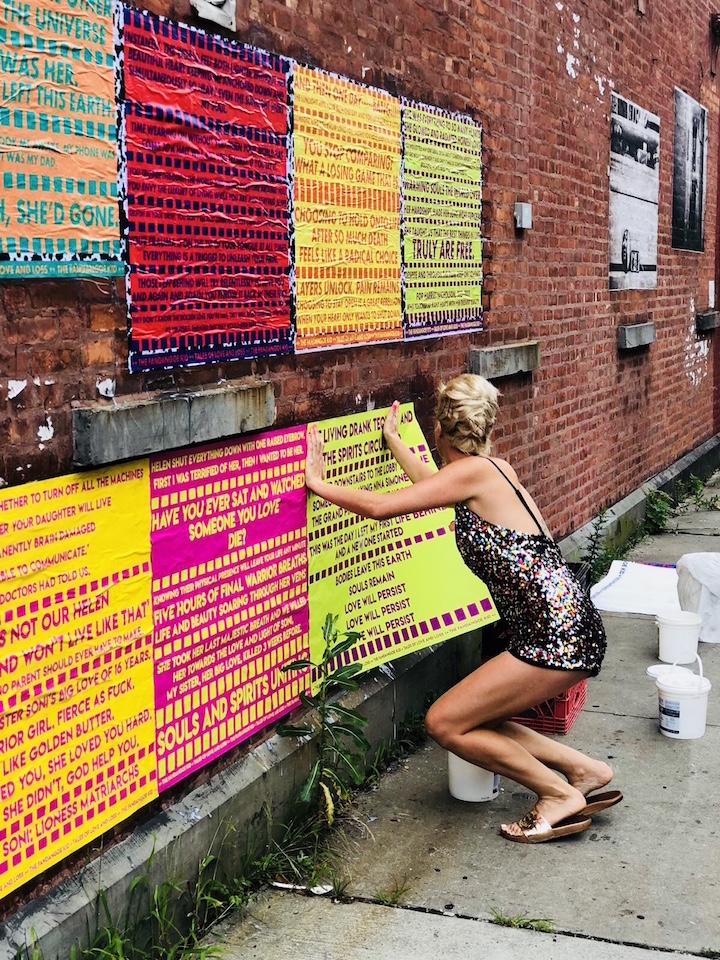 Ever on a mission, East London-based artist Annie Nicholson aka Fandangoe Kid has been busy here in New York City. Last week, I had the opportunity to meet up with her in Red Hook, Brooklyn at the site of her De-Construkt residency.
When did you first become interested in sharing your messages in public spaces?
Back in 2005 — when I was studying film and visual arts in Paris — I began leaving text messages on friends' doorsteps. My artwork has always been narrative-driven.
Your current projects generally reference your family members. Can you tell us something about that? 
In 2011, my mother and sister were killed in a crash. Their bodies landed in the East River. Nothing has been the same since. For several years I was totally derailed. Sharing my thoughts in the public sphere and working with young people have kept me alive. My public messages are, also, my means to remove the stigma that exists around loss and mental health.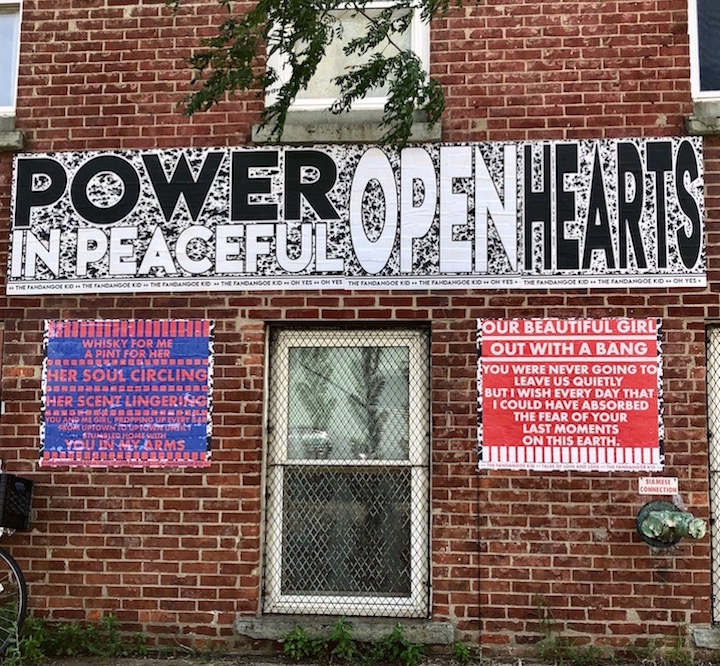 How have folks responded to seeing your text messages reflecting your very private — often deeply painful — reflections on your losses?
Many have approached me and shared with me stories of their own losses and vulnerabilities. It is part of their healing process, as well as mine.
And working with youth is wonderfully therapeutic — as I know! How did you connect with the young people with whom you work?
I've actually worked in art education for over 10 years — from the Tate Modern to the British Film Institute. And then four years ago, I began working with traumatised young people in a program I'd launched at the Hackney New School using the arts as a means to understand and share their stories more effectively.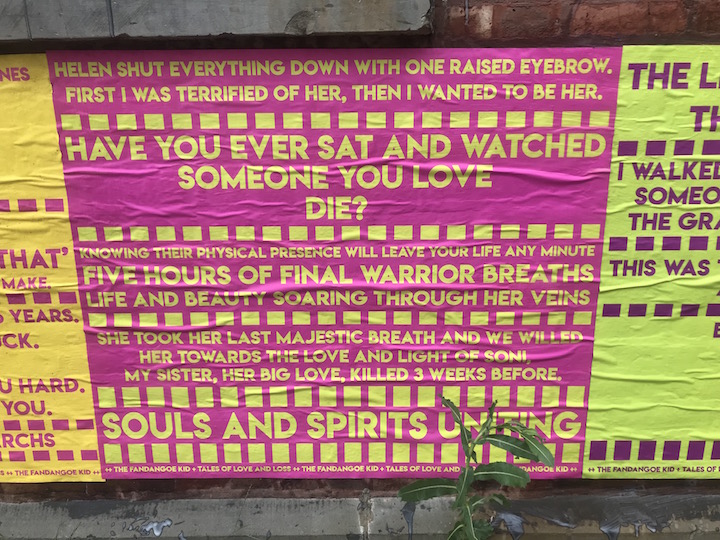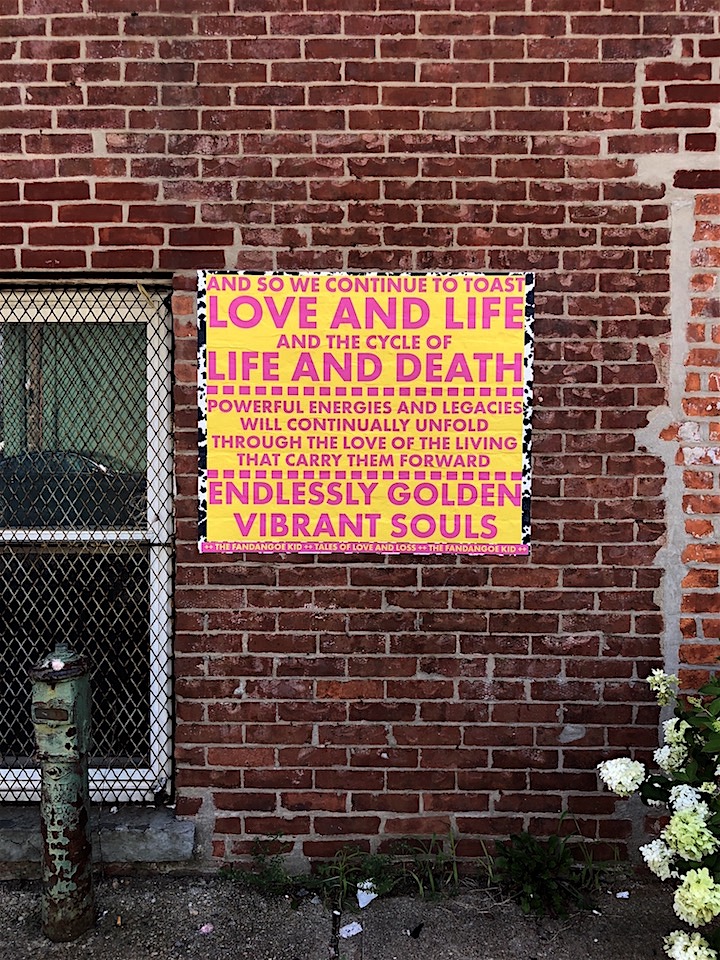 Are there any particular artists who inspired or influenced your particular text-driven aesthetic?
Steve Powers — certainly! He is one of my favorite artists working in this genre and a huge inspiration. Others include: Jenny Holzer, Barbara Krueger and Camille Walala.
What brought you here to New York City?
For six years — since the loss of of my sister and mother here in New York City — this city has been hanging over me. I felt the need to spend some time here. And Laura Arena, who offers residencies in Red Hook to artists from all over the world, has given me the opportunity to do so.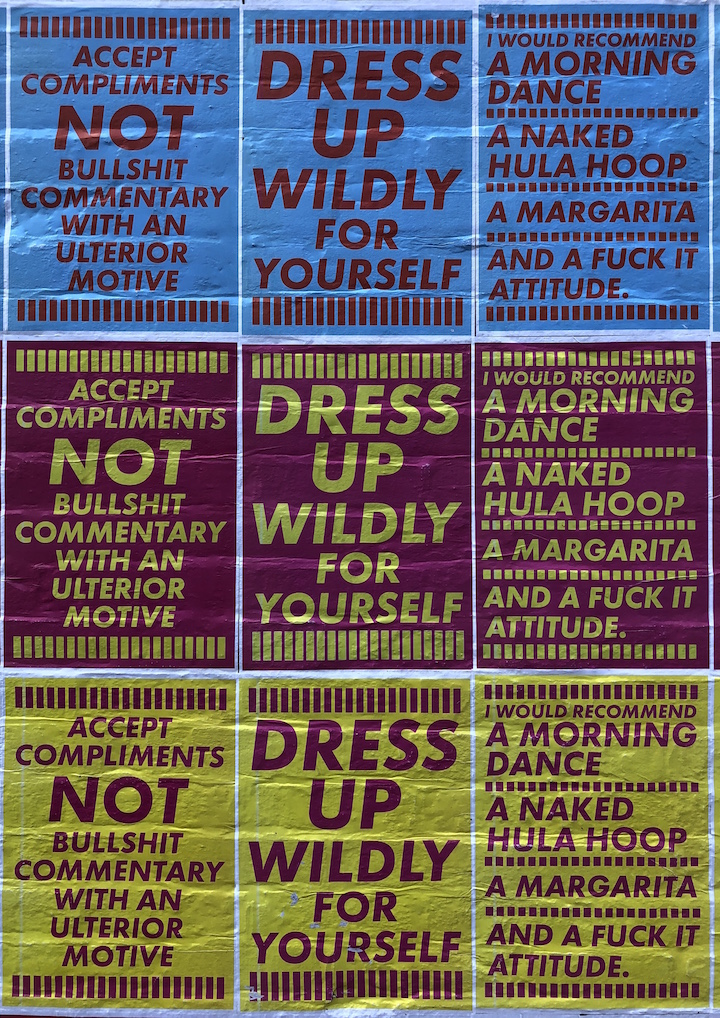 Why the streets? Why do you primarily utilize the streets to transmit your messages?
I like the visibility that the streets offer. My messages are easily accessed on the streets, especially by young people.
What's ahead?
I will be returning to NYC in the fall with plans to install large-scale works in more permanent public sites to create a platform for dialog.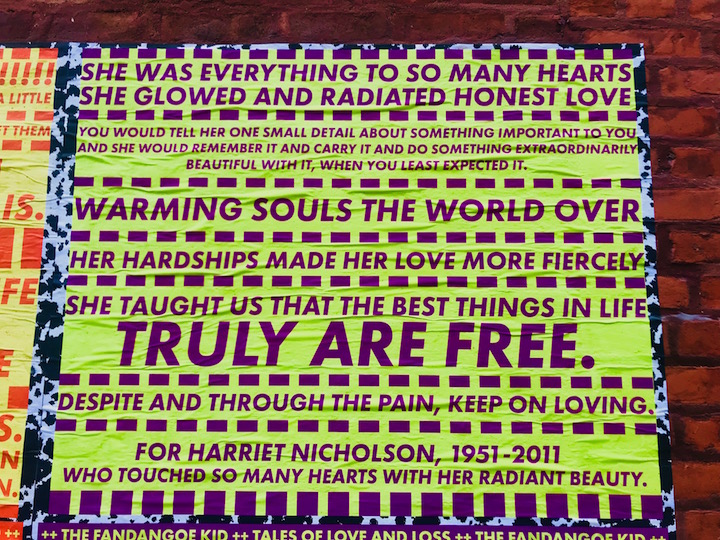 Good luck with it all!
Photo credits: 1, 3 & 6 courtesy of the artist; 2, 4 & 5 Lois Stavsky; interview conducted and edited by Lois Stavsky
Note: Hailed in a range of media from WideWalls to the Huffington Post to the New York Times, our Street Art NYC App is now available for Android devices here.