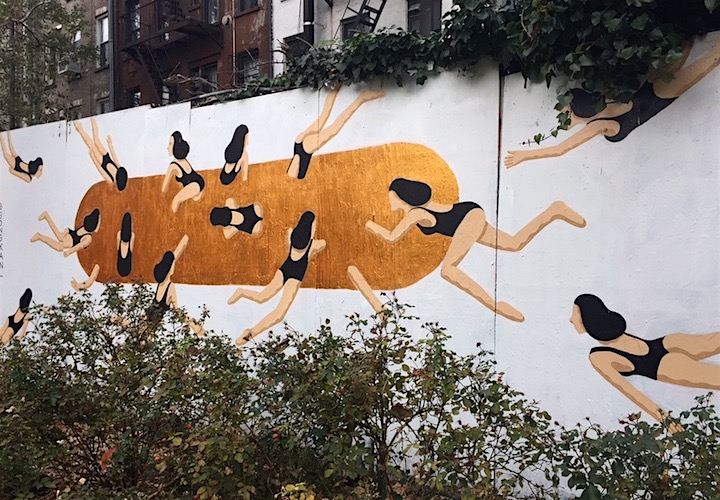 Representing a diverse range of styles and sensibilities, several new murals have surfaced at First Street Green Art Park on the corner of Houston & 2nd Avenue.  The image pictured above was painted by Bangkok native Gongkan. What follows are several more:
NYC-based Sean Slaney and Angry Red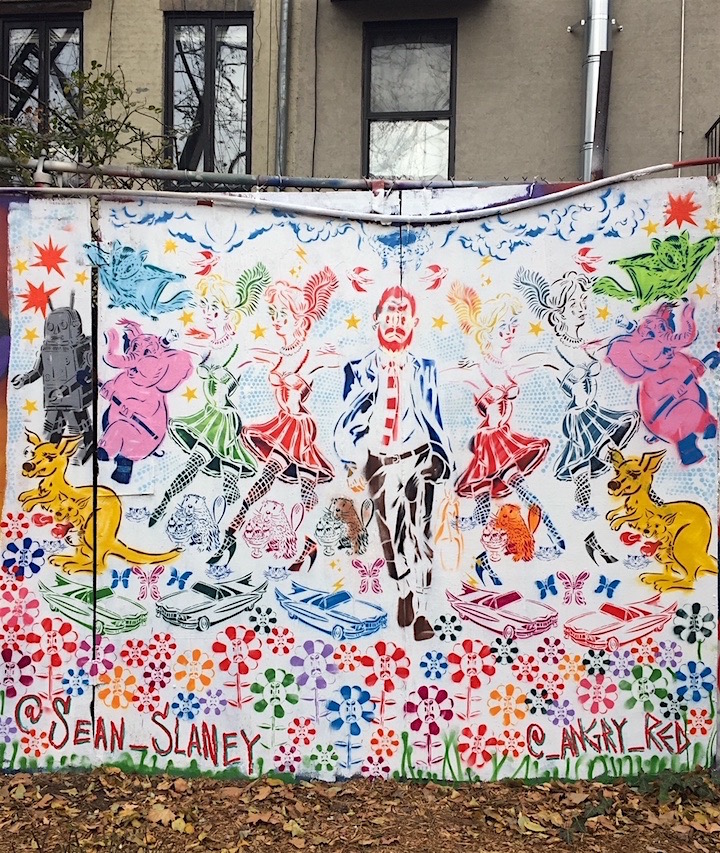 NYC-based Ryan Consbruck aka Special Robot Dog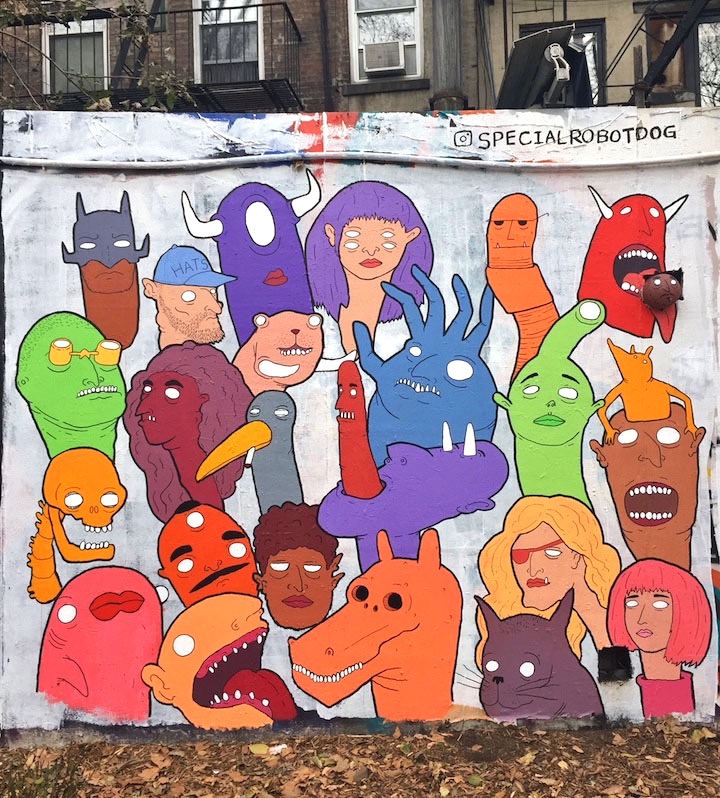 Queens-based Brittany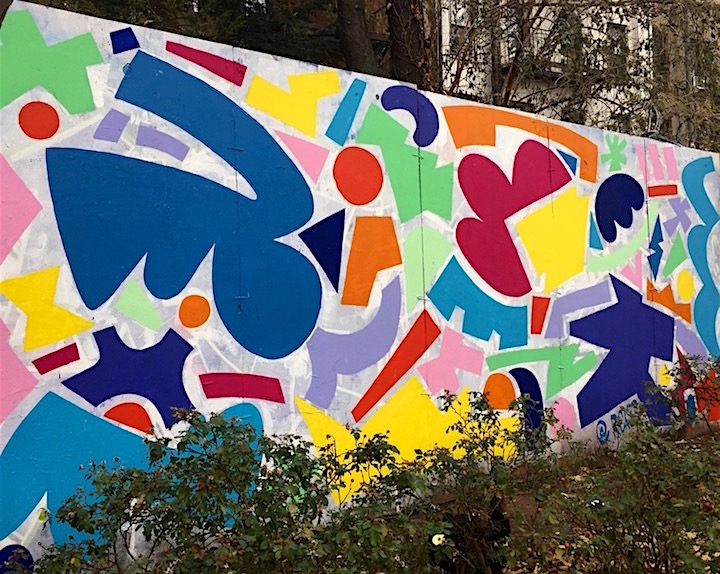 Alexandra Evans (L) and Poem One (R)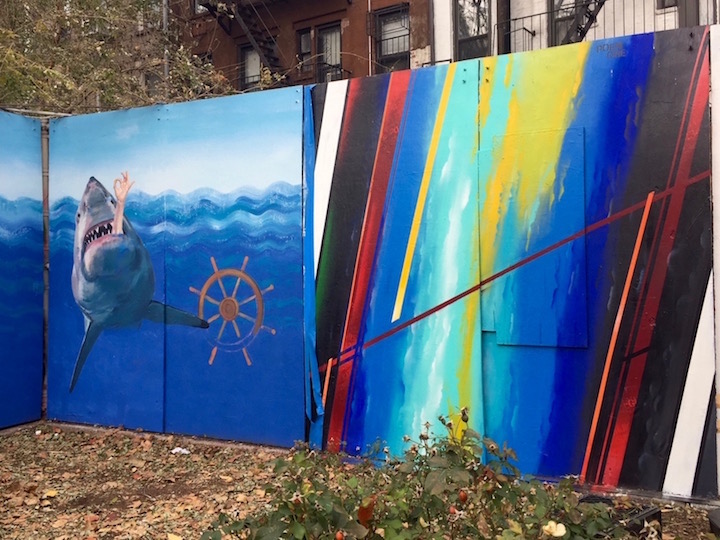 Will Power at work on LOVE YOUR SELFie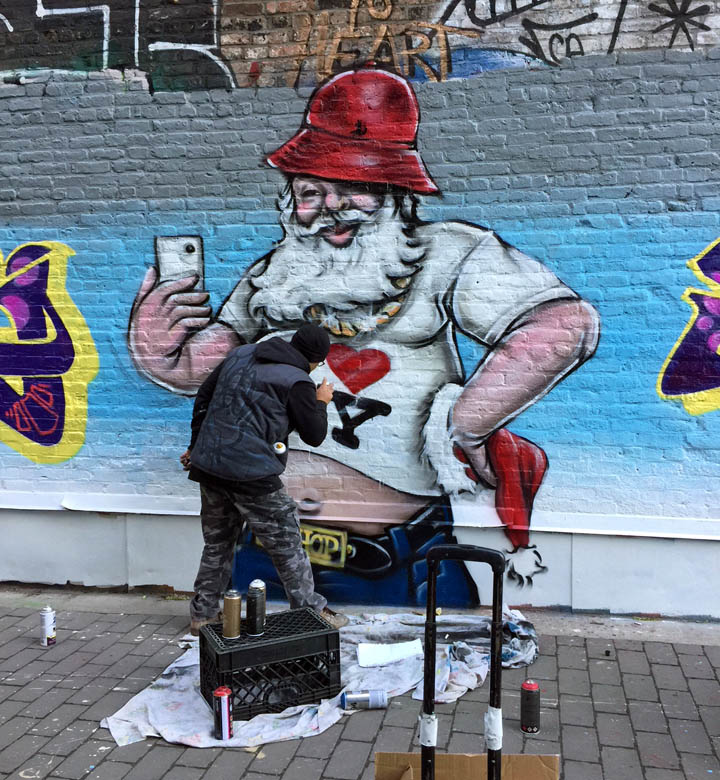 Photos by Lois Stavsky
Note: Hailed in a range of media from WideWalls to the Huffington Post to the New York Times, our Street Art NYC App is now available for Android devices here.