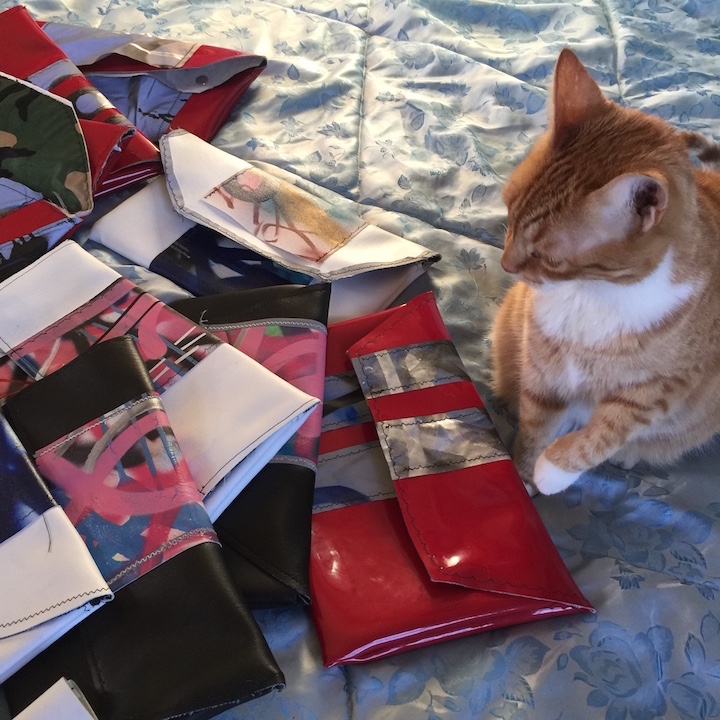 As alluring as the artist herself, Lady K Fever's workspace is an oasis of feverish creativity. Featured above is a selection of Lady K Fever's handbags from her line of newly crafted accessories. What follows are several more images I captured while visiting her Bedford Park studio space last week:
Spray-painted spray cans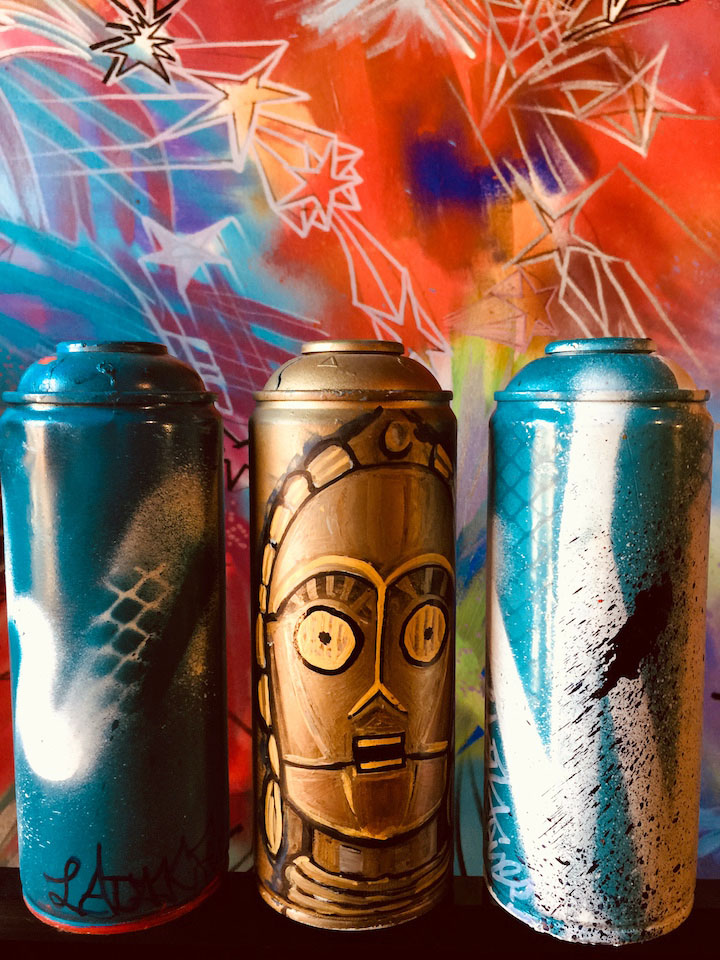 Be Boy, Be Ready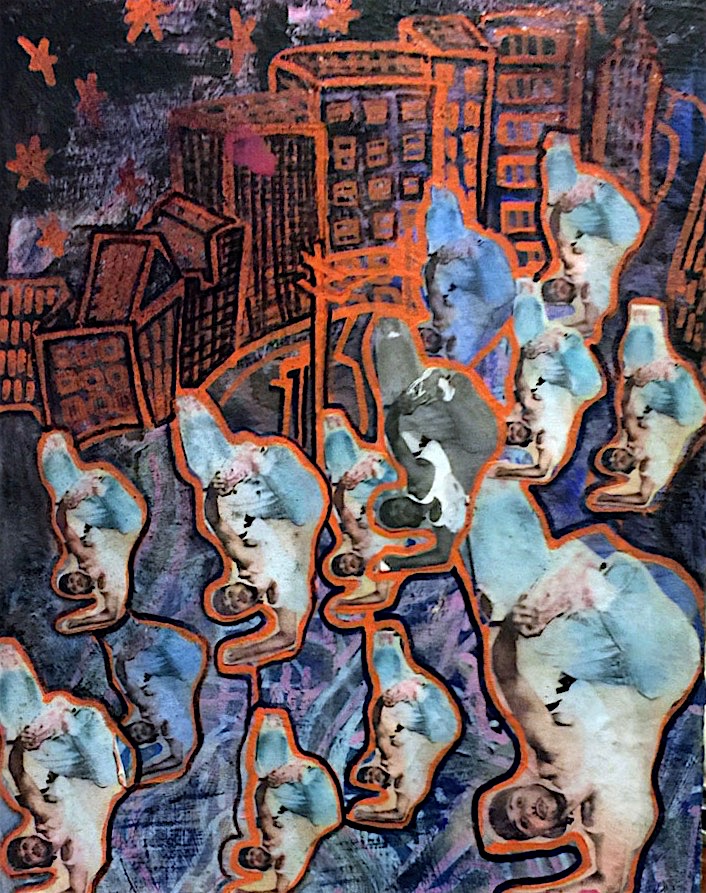 Feverish, logo for Lady K Fever's accessories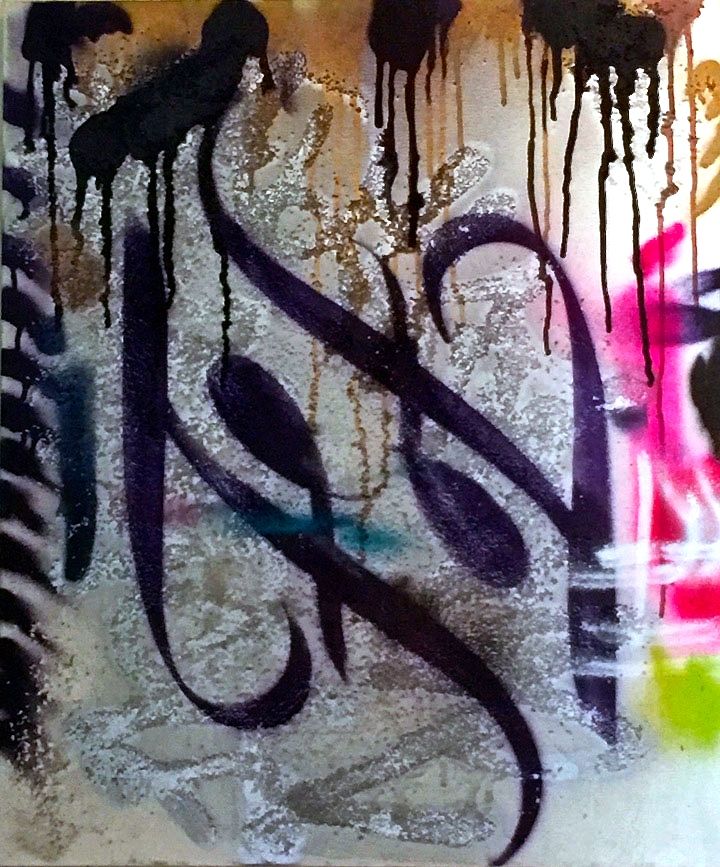 In the Key of F Minor, Close-up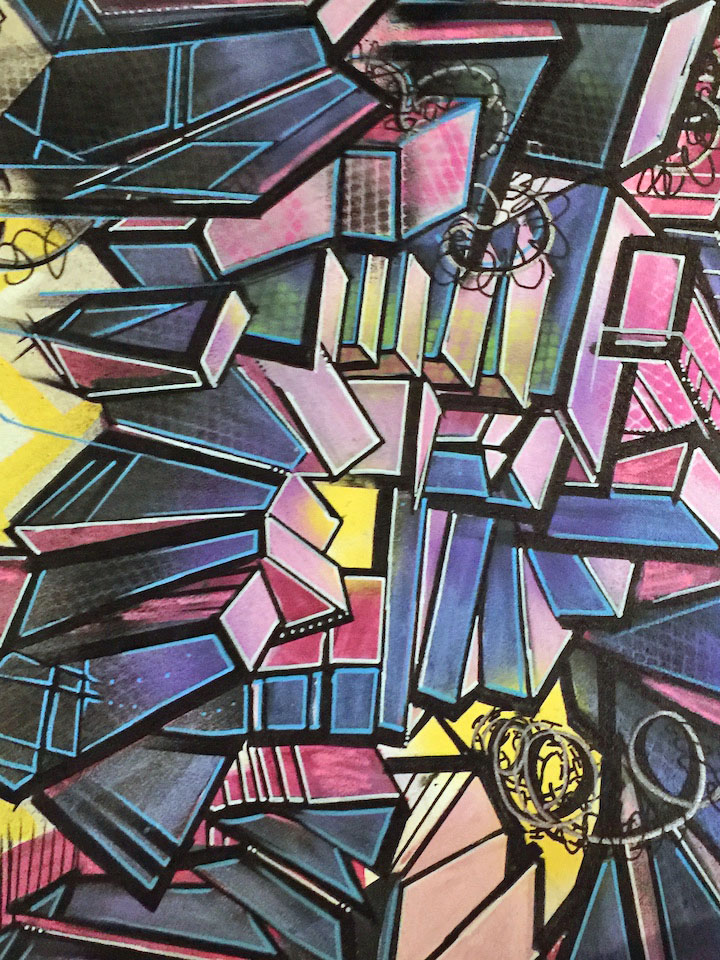 And Lady K Fever modeling her bag and new line of street wear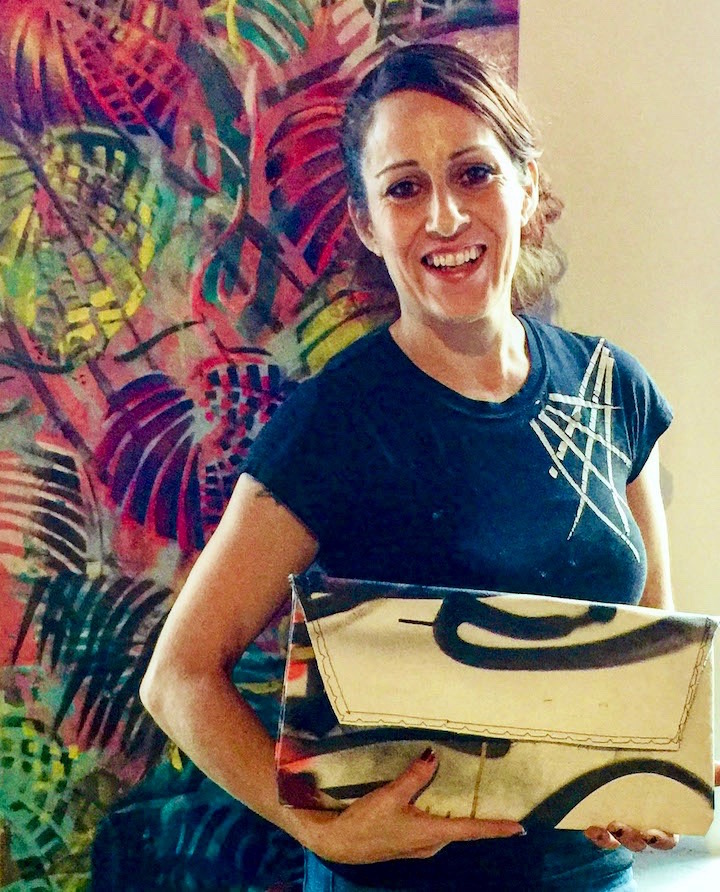 A selection of Lady K Fever's new line of accessories and handbags can be purchased at the Bronx Museum of the Arts' gift shop and at the upcoming Bronx Museum Artisan Market on Saturday, December 9th. You can check out Lady K Fever's Etsy shop here.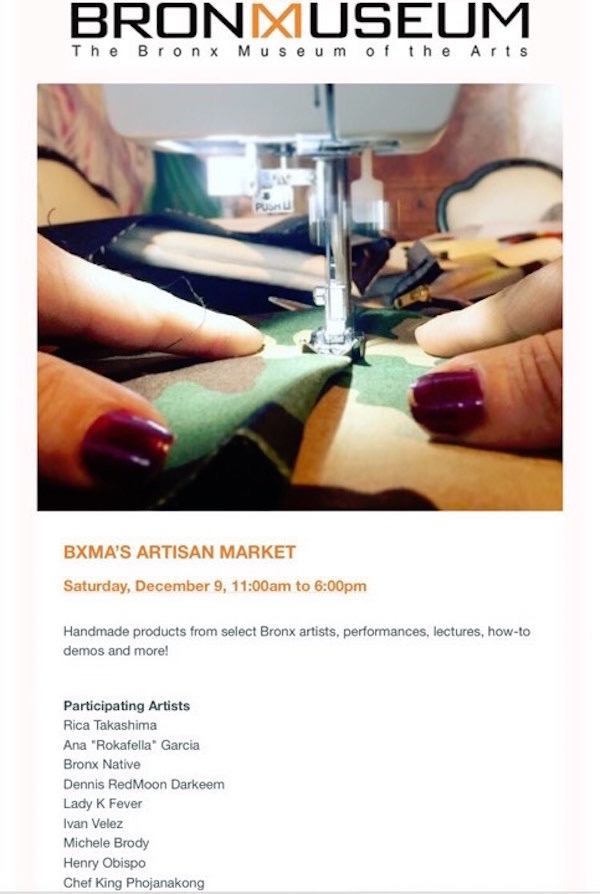 Photos by Lois Stavsky