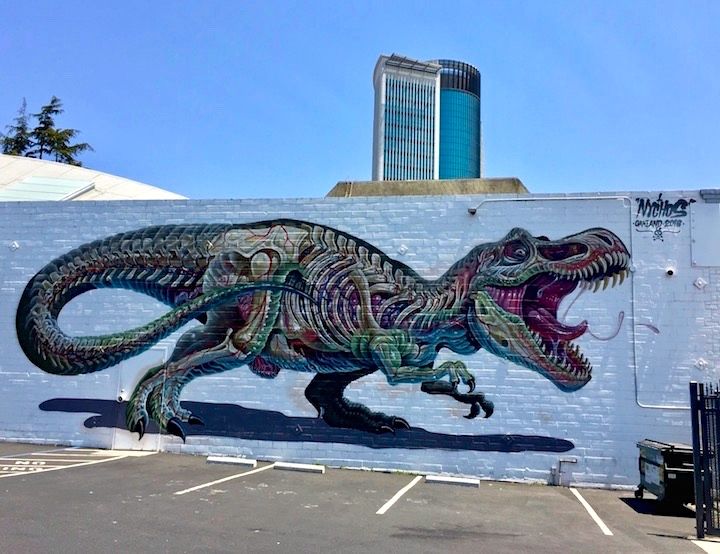 Oakland's streets teem with impressive murals and inventive graffiti. Pictured above was fashioned by the Austrian artist Nychos, who is now based in the Bay Area. What follows are several more I captured on my visit to the West Coast earlier this summer: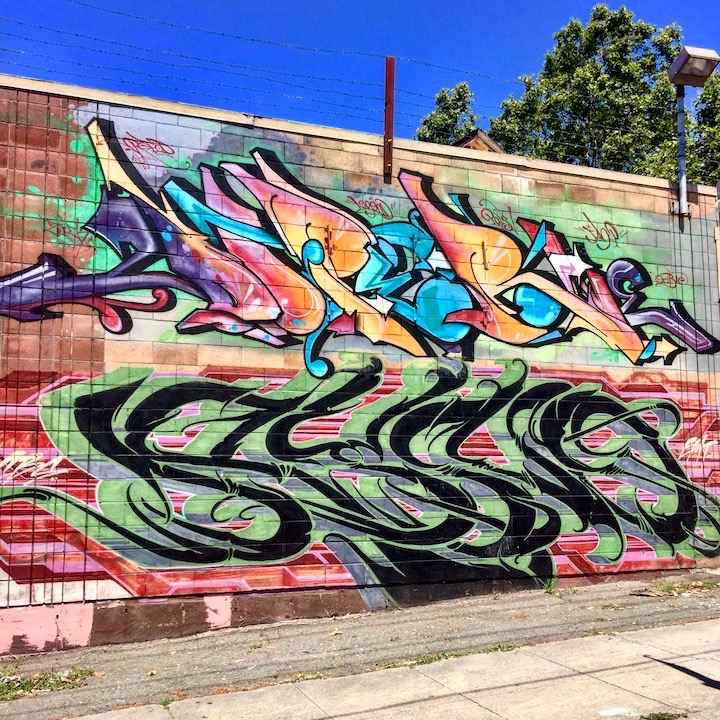 Oakland-based GATS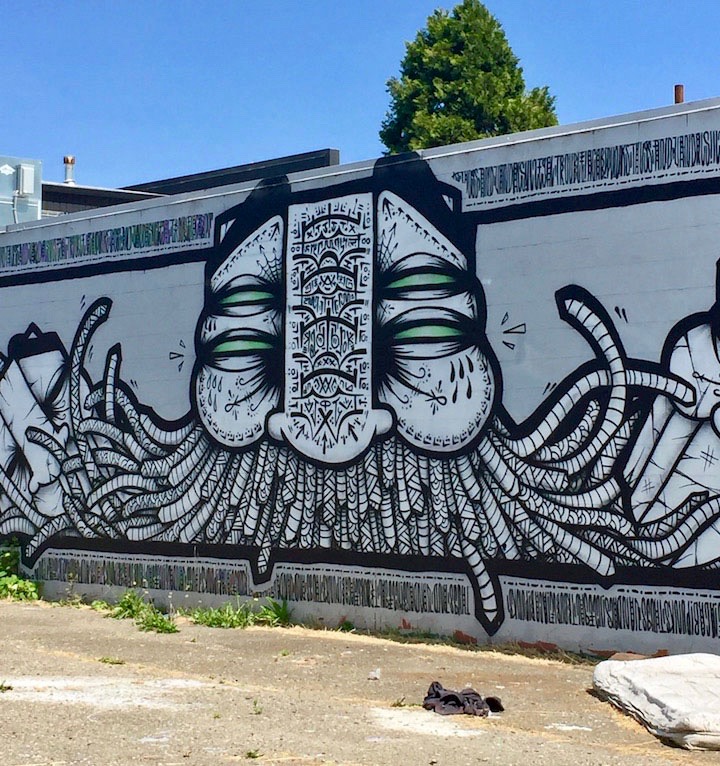 Oakland-based New Mexico native Irot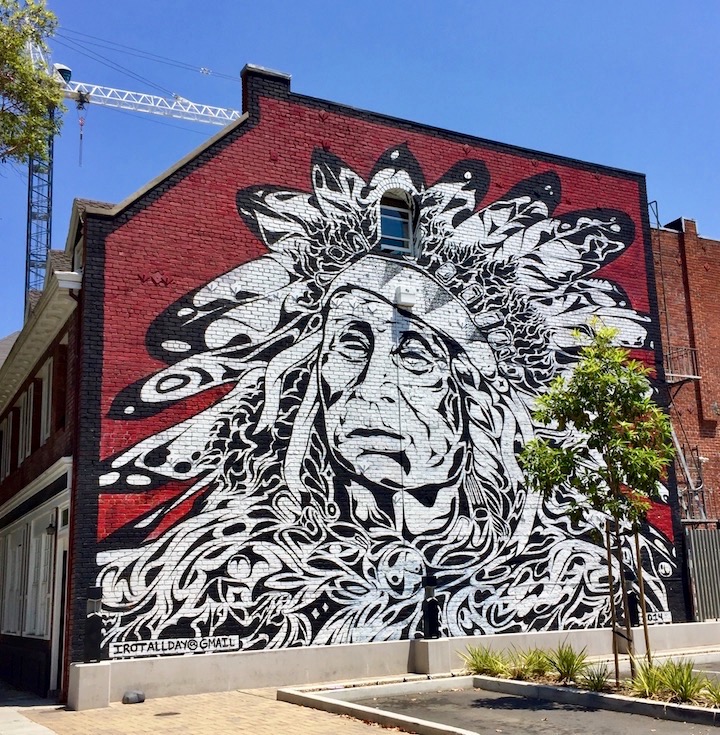 Oakland-based Vogue TDK,  Fuming Guerilla Productions mural dedicated to the 36 individuals who lost their lives in the the devastating Ghostship  warehouse fire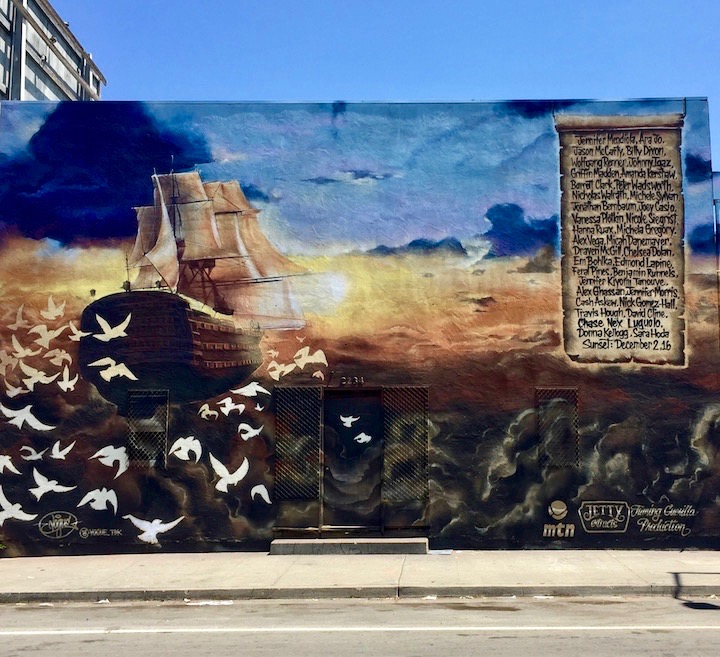 Oakland-based Ras Terms and DeadEyes , close-up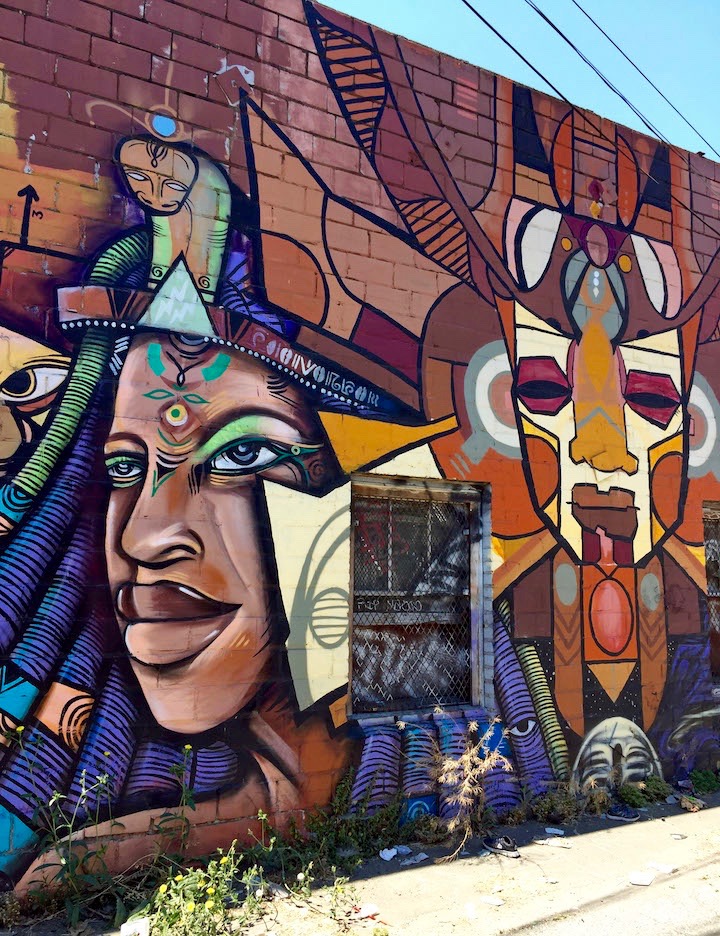 Oakland-based Chicago native Jack Chappel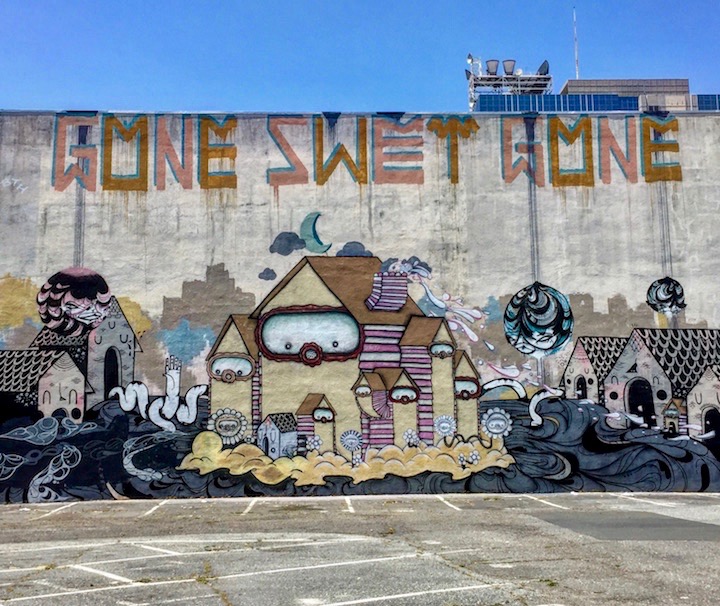 Special thanks to Iqvinder Singh for introducing me to the streets of Oakland.
Photos by Lois Stavsky
Note: Hailed in a range of media from WideWalls to the Huffington Post to the New York Times, our Street Art NYC App is now available for Android devices here.