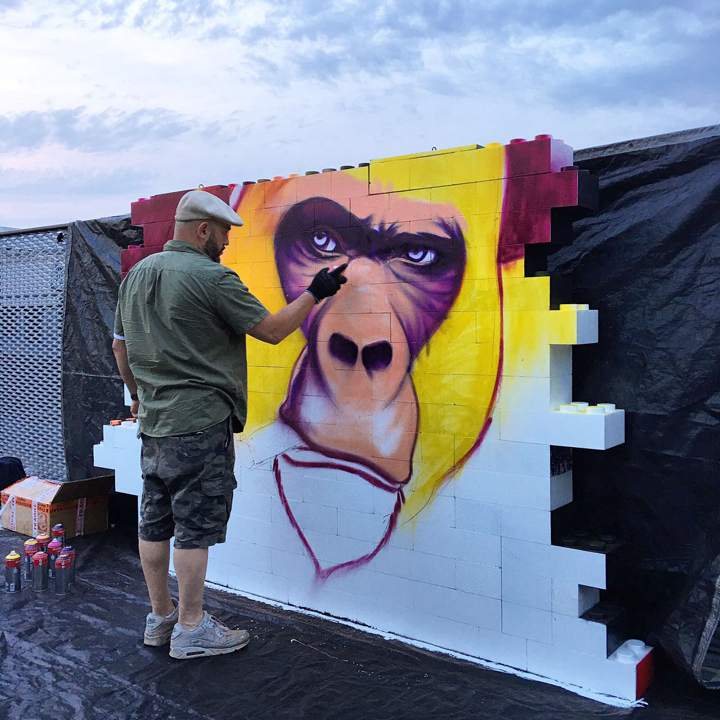 Last evening, the first edition of the New York Urban Art Fair opened its doors at Spring Studios in Tribeca. It continues through Monday, July 3, with three dozen international exhibitors showcasing a diverse range of urban art, along with live painting and book signings. Pictured above is the Parisian artist Noe Two — represented by Les Galeries Bartoux — at work. What follows are several more images — all captured by travel and street art photographer Karin du Maire at yesterday's launch.
London-based Mr Cenz, also represented by Les Galeries Bartoux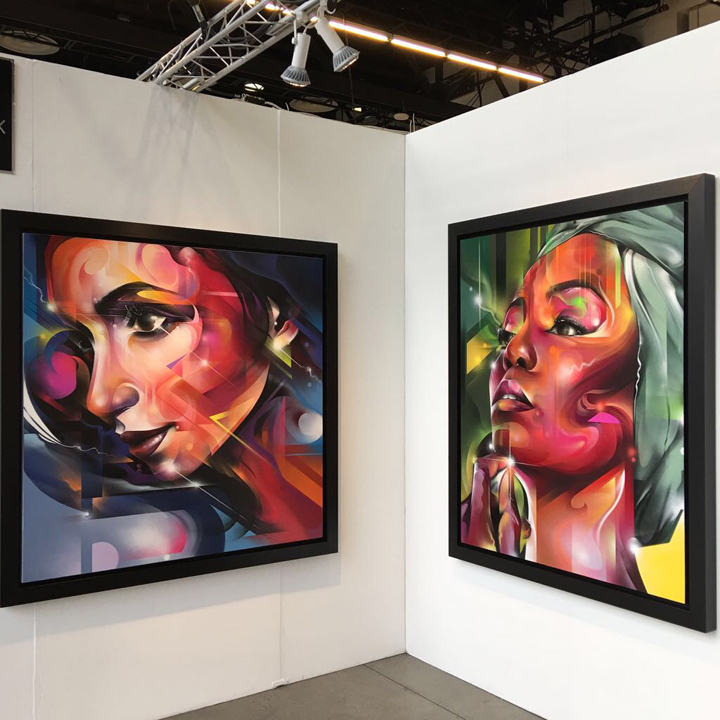 Paris-based Hopare, represented by Galerie 42b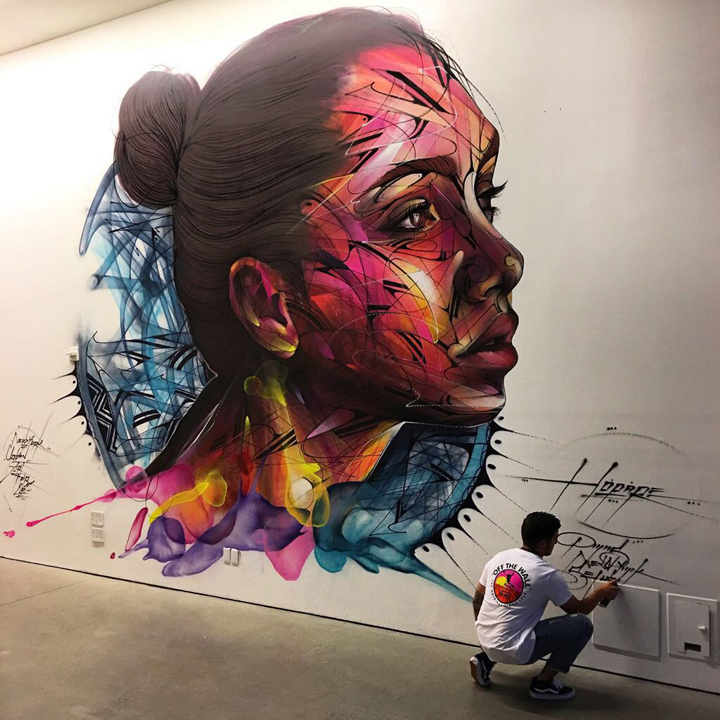 NYC-based Logan Hicks with WallWorks NY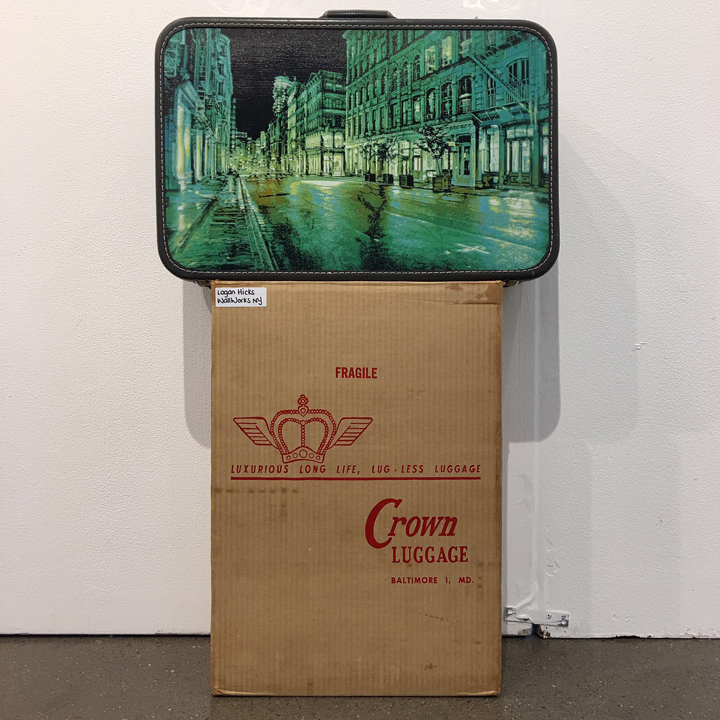 Brooklyn-based Dain with Joshua Geyer in collaboration with Street Art Direct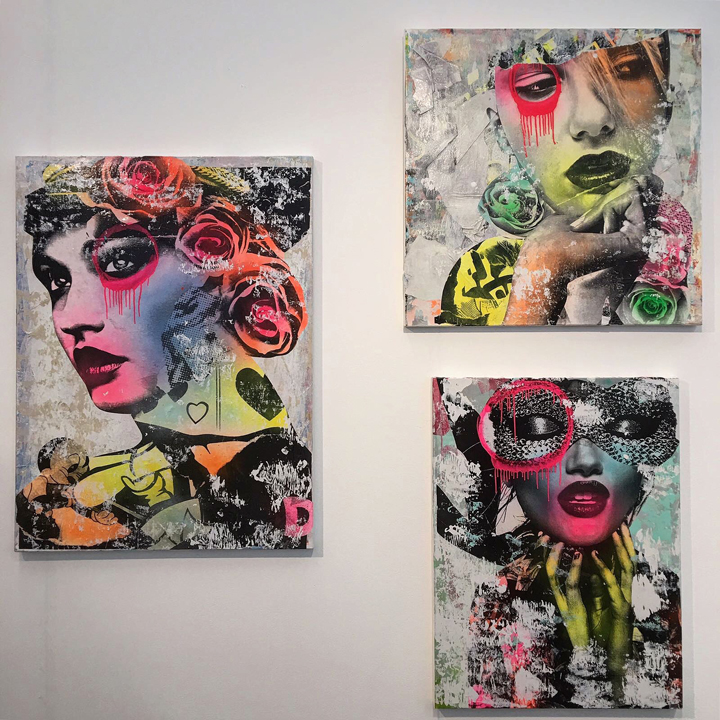 UK-based Prefab77 and NYC's Dan Witz with Jonathan LeVine Projects; Jonathan LeVine pictured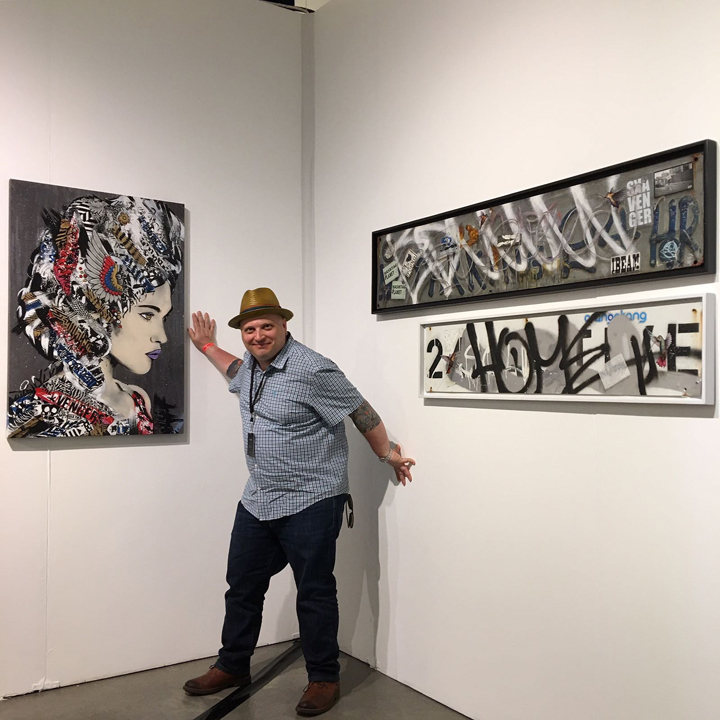 The Urban Art Fair is open at 50 Varick Street today until 10pm; tomorrow from 11am to 10pm; Sunday from 11am to 9pm and Monday from 11am to 3pm.  Ticket information is available here.
Photos by Karin du Maire
Note: Hailed in a range of media from WideWalls to the Huffington Post to the New York Times, our Street Art NYC App is now available for Android devices here.